Last Updated on
There are lots of ways to make passive income blogging. Passive income has always been something I've been passionate about because it's a great way to make extra money from home and also:
I want my business to work for me.
I stress easily and I don't want to be juggling multiple client projects because it burns me out quickly.
I manage multiple blogs and with each blog post taking me anywhere from 3-8 hours to write, passive income is necessary to compensate me for the hours I put in while writing.
I've dove really deep into passive income and have learned a few things that I want to share with you today!
What is Passive Income?
But first, what is passive income? Passive income is being able to earn money without having to be actively working for it.
When I do client work or write a sponsored blog post, that is not passive income. When I'm sleeping and make an e-book sale or make an affiliate sale, that is passive income!
That's not to say that you don't need to work to earn passive income, however. Building up a business that can begin to earn passive income takes lots of work, but it's a great way to scale, especially if you are a working solo.
Why Should Creators Care About Passive Income?
Aside from the obvious (earning income without having to do active work), passive income is necessary for creators who don't want to hire a massive team but still want to scale.
With passive income, you can scale without the added stress of bringing on more people.
Now, are you wondering if your blog has the potential to earn passive income? Because when I first started blogging I wasn't sure if mine had potential either and I'm here to tell you that you need to stop listening to that voice in your head saying it's not possible because it is!
So let's learn some passive income ideas for creators!
Passive Income Ideas for Creators
There are TONS of different ways to generate passive income (such as buying a vending machine business) but today, I'm specifically going to be talking about ways that creators can earn passive income.
1. Affiliate Sales
One way to make passive income through your blog is with affiliate sales. Affiliate sales result when you recommend a product to your audience and they purchase the product based upon piyour recommendation. When they purchase the product, you earn a small commission.
There are lots of different affiliate programs for bloggers (head over to that post and sign up for as many as you want). These programs often have lots of different products that you can select to promote and begin earning commissions.
The key to affiliate sales is to cater directly to your audience. It's not enough to write a blog post about a certain product and talk about why you love it – that's too self-serving. You need to write posts detailing how a certain product will help your audience while interjecting your own personal story.
As you're writing your blog post with your affiliate links, you'll want to make sure it will rank high in Google by search engine optimization, or SEO.
SEO (when used correctly) will greatly increase your affiliate sales because you'll be able to target people who are looking to solve a problem.
Think about it this way: when you have a problem, you likely head to Google to begin researching what products out there can help you.
For example, let's say your hair is super dry, frizzy and unmanageable. You might Google something like, "hair products for dry hair".
Ater typing that into Google, your search results will be full of blog posts and reviews for some of the best products to help you solve your problem. If one of those products has good reviews and fits into your budget, you might buy it then and there.
Affiliate marketing works the same way. People want to read reviews on products that can solve their problems, and if you have products you use and love every day, why not talk about them on your blog and make some affiliate commissions while doing so?
My free SEO workshop teaches creators how they can write content that will rank higher in the search results in order to make more sales.
Sign up for my free SEO training below:
Here are some other ideas for affiliate links:
Create a Pinterest image with your affiliate link (learn how to use Pinterest for affiliate marketing and use custom Pin It buttons to encourage people to pin from your site)
Create an image with your affiliate link in the sidebar
Create a blog post centered around a product/affiliate link
Email your affiliate link to your email list
Host an Instagram/Facebook live that talks about a product and direct people to your affiliate link
2. Sell A Product
You might be thinking "I don't have a product to sell" but I guarantee you probably do (and I'm going to give you tons of ideas below).
Below I'm going to list several different niches with digital product ideas so that you can start thinking outside the box and realize that no matter what niche you are in, you can still sell a product:
Fashion blogger: An e-book detailing how to dress different body shapes
Food blogger: An e-book full of different recipes (this is best done when you niche down, such as a gluten-free recipe book, a vegan recipe book…find out what your audience wants and cater to them)
DIY blogger: An instructional manual/instructional pattern to create one of your designs. This should be something intricate that your audience would have a hard time finding for free!
Mom blogger: A pretty printable planner that your audience can use to schedule their busy lives
Business blogger: Social media templates
Animal blogger: A puppy training manual
Web designer/developer: Website themes and templates
Photography: Make Lightroom mobile presets and sell them
Graphic Designer: custom typefaces and fonts
I have compiled over 65 digital product ideas if you want to take a look at a more in-depth article.
Now, the key to these ideas is to create a product that is specific enough for your audience. If you are a food blogger and your audience loves recipes with meat and fish, creating a vegan cookbook probably won't sell. Niching is important when it comes to sales!
Some ideas for digital products include:
e-books
templates
courses and memberships
stock photography
mockups
Pro tip: When developing your product, ask your audience what they want first to avoid creating something they won't buy! Many creators assume they know what their audience wants and the reason they have a hard time selling their product isn't that the product isn't good, it's simply because their audience doesn't need it.
Selling a Product: Thank You Page Upsell
I recently turned my subscriber "thank you" page into a sales page. Anyone who signs up for my email list is brought to a thank you page that features a product of mine that will help their business. I've set up my users to be redirected to my thank you page via ConvertKit!
I've definitely had an increase in product sales just by doing this.
Selling a Product: Set Up Multiple Shops
Another tip for selling your products is to diversify!
At first, I just relied on my website for selling my products but I quickly learned that getting my products on multiple channels was going to help me increase sales.
I opened up two shops through Etsy and Creative Market as additional places to sell my products.
There are some things I wish I knew before selling on Etsy, and you'll want to read that article if you are considering opening up an Etsy shop (hint: don't just open an Etsy shop. You'll want to read my article to understand why).
Some platforms that allow you to sell products are:
3. Use Ads
Ad Networks
The quickest way to get ads on your website is through an ad network. Ad networks work with advertisters and publishers (in this case, you) to negotiate rates and ad placements (and so much more).
Display ads from ad networks are nearly 100% hands-off for publishers. I put Mediavine ads on my blog in 2019 (you can read my full Mediavine review) and have been quite happy with the amount of passive income the ads generate.
Unlike other creators who rely on courses for their income, I don't have lots of course offerings. All the information on my blog can be consumed for free so putting ads up is my way of earning a small amount back from all the work I put into this blog.
Some other ad networks you can apply for are:
These networks will pay you for how many impressions each ad gets or how many clicks each ad gets. The downside is you don't get to choose which ads are being displayed.
Self-managed ads
Another way to have ads on your website, but to have more control over them is to sell private ad space on your website. In this method, you need to reach out to companies directly and sell them ad space on your website.
You can use a free WordPress plug-in like Insert Post Ads to automatically insert ad graphics within your content.
Through self-managed ads, you set the price and choose who you work with.
Selling ads in your newsletter
Ads don't need to just appear on your website. You can sell separate ad space on your newsletter which can be a great point of leverage if you don't have huge website traffic just yet!
Tips for Improving Your Passive Income Strategy
1. Diversify Your Passive Income Strategy
In 2020, Amazon Associates cut their affiliate commission rates by over half in some niches.
Unfortunately, I was in one of the niches that was cut from 8% commission down to 3%.
But luckily, I've diversified my earnings enough that these hiccups are only minor roadblocks.
My biggest recommendation for passive income is to diversify and spread out your sources of passive income.
When you have more than one source of passive income, you don't need to worry about minor (or major) glitches, like when my affiliate earnings were cut from Amazon.
2. Optimize Your Content for Search
Traffic from search engines is some of the most valuable type of traffic there is.
And why's that?
It's hyper-targeted meaning those people who are clicking on your website are doing so because they are looking for something to solve their problem.
And people are always willing to pay to solve their problems!
So, what's next? Get your blog posts optimized for search by taking my free SEO training below!
Pin me: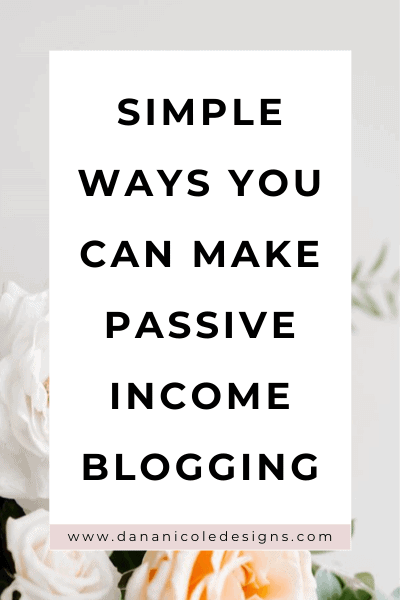 ---
This article may include affiliate links. As an Amazon Associate I earn from qualifying purchases.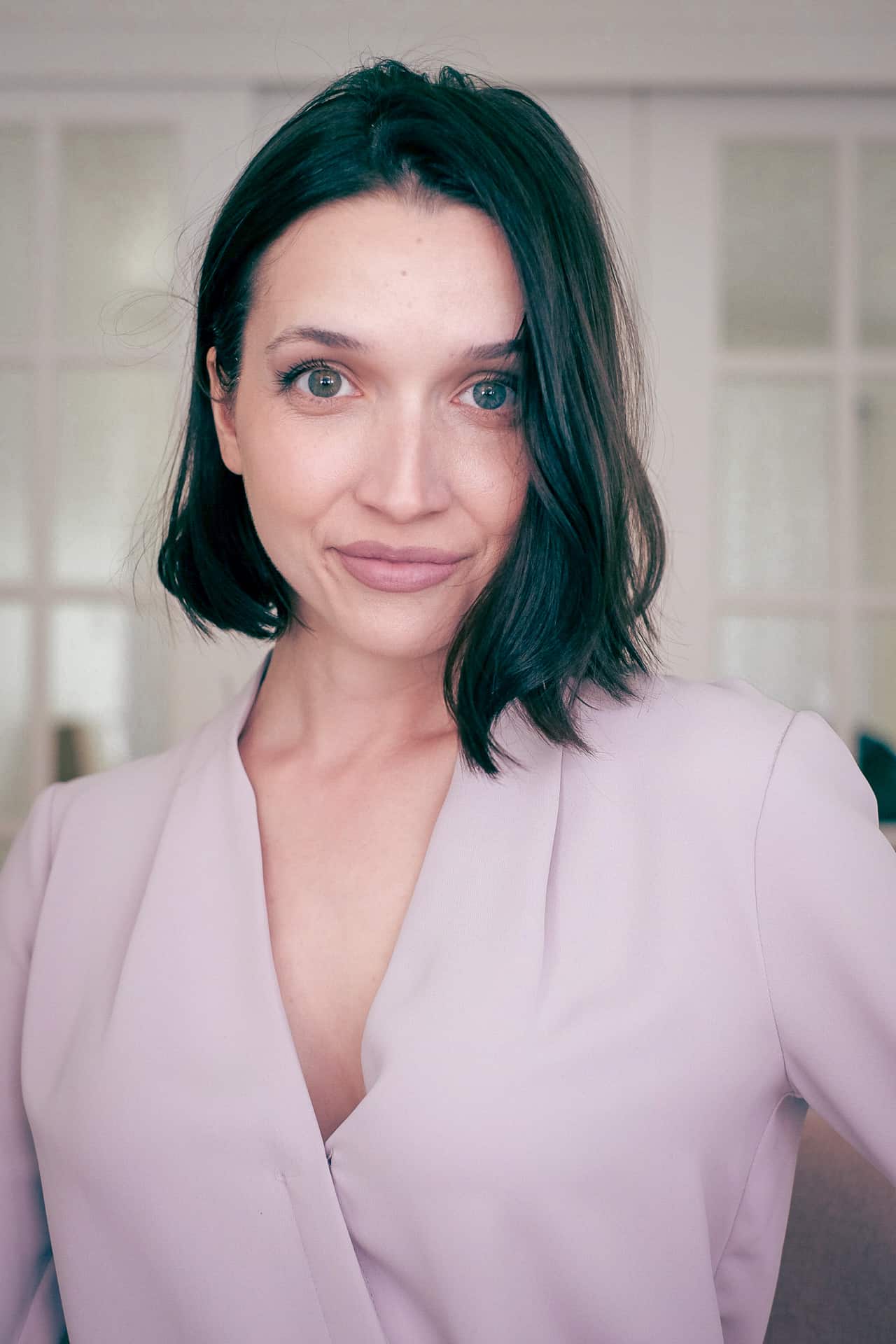 Dana Nicole is an award-winning freelance writer for MarTech/SaaS who was rated one of the best SaaS writers by Software World. She specializes in writing engaging content that ranks high in search engines and has been featured in publications like Semrush, ConvertKit, and Hotjar.
Dana holds a Bachelor's degree in Business Administration and has over 15 years of experience working alongside national brands in their marketing departments.
When Dana's not working, you can find her dancing en pointe, cooking up new recipes, and exploring the great outdoors with her two big dogs.