Hey, I'm Dana—an award-winning B2B SaaS writer + consultant ✍🏻
Here's what I know about you:
You need a blog content strategy that promotes healthy MRR and satisfies users at every stage of the funnel.
The problem?
You don't know where to start or how to get there.
Luckily, that's where I come in. I've worked with world-class SaaS brands to help build amazing content and content strategies and I'd love to add your name to the list.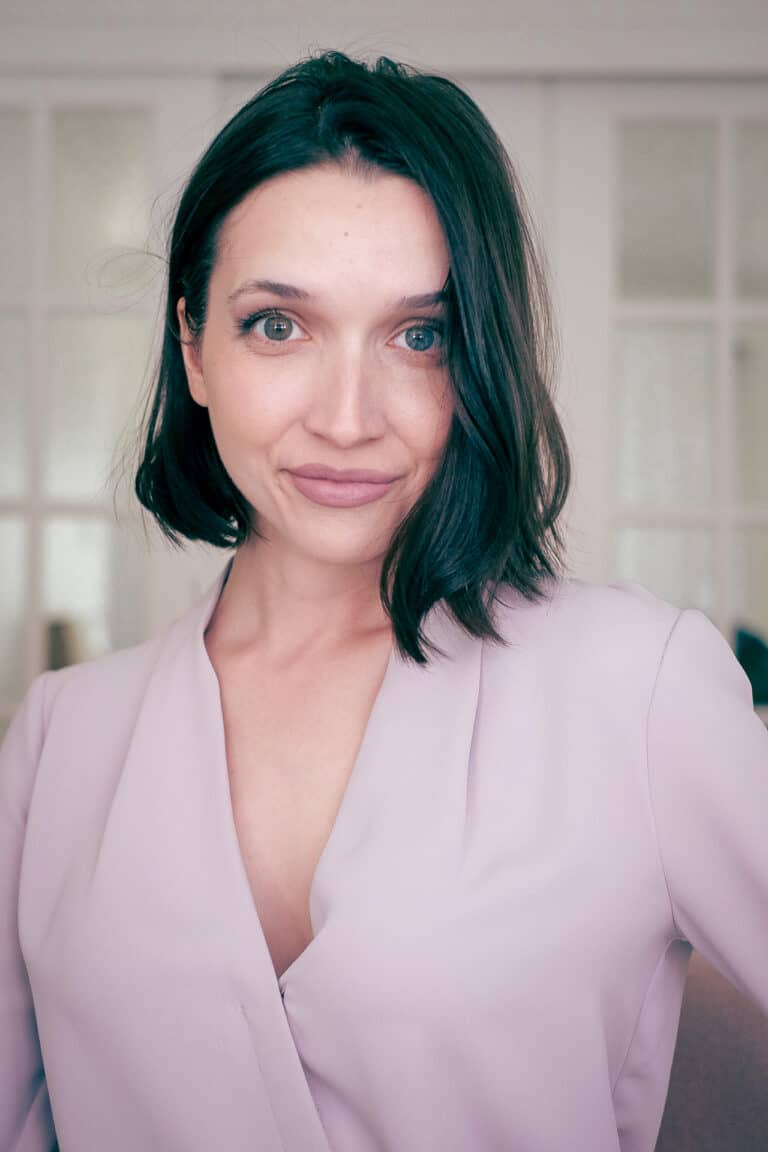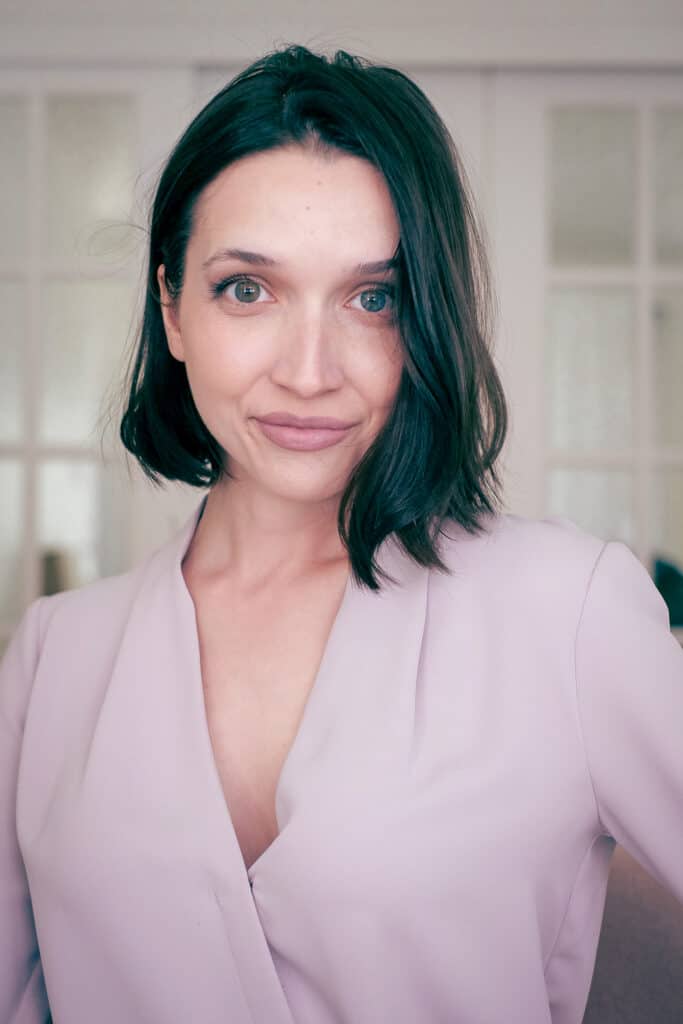 👇
I don't just talk the talk, I walk the walk…
I increased organic traffic by 38% in six months to a B2B SaaS site by developing a pillar content strategy that moved leads down the marketing funnel.
After finding a low-competition keyword that was buzzing with interest, I wrote an article that quickly climbed the ranks on Google and sold $6,262.34 worth of product in 31 days.
I developed a sales funnel with blog posts, emails, and ad copy that resulted in $40,000 during a two month sales period.
In one year, my articles increased traffic to a site by 241.20% (from 183,115 pageviews to 624,796 pageviews).
My personal portfolio of websites drives over 2 million pageviews annually (organically).
Here's how my B2B content strategy works:
---
1. Content consulting
What: a custom blog content strategy for your organization.
Who it's for: folks looking for a "done-for-you" content roadmap (optimized for search engines).
How it works: I put together a tailored content plan based on your goals.
What's included:
A highly-detailed quarterly product-led content plan covering content in all funnel stages (TOFU/MOFU/BOFU) to serve your SAM and ICP.
Briefs for each article so your writers know exactly what to write about.
Internal linking strategy to support current + new content.
Content consulting starts at $15,000 USD per quarter and includes 45 topics + briefs.
*If you need SOPs, writing guidelines, VoC documents, persona research, etc., I can help build those out so your writers have everything they need to write highly-polished content.
2. Content auditing
What: an SEO audit of the existing content on your blog.
Who it's for: folks who need to refresh, consolidate, and improve their current content.
How it works: I audit your current content to spot areas of improvement.
What's included:
A complete audit of your content to see which pieces need improvement.
Highly detailed + prescriptive briefs based on TF-IDF research to determine which changes we need to move the needle and get your articles ranking higher.
Please inquire for pricing.
Published by these fabulous folks

Let's work together
Testimonials
"Dana was the first freelance writer I went to when I needed help delivering content for the Hotjar blog. She is always a pleasure to work with: she's flexible, knowledgeable, and isn't afraid to dig into big research projects as and when needed. One of the best things about working with Dana is how she gracefully accepts feedback—and provides thoughtful feedback of her own. In the past few months, her content has brought in nearly 1k new sessions and visitors to the Hotjar blog. I would 100% recommend and trust Dana for any writing project and am looking forward to continuing to partner with her in the future." -Tawni Sattler, Hotjar
---
"Dana is a talented writer and marketer whose editorial copy is always above and beyond expectations. She isn't afraid to think outside the box and ask questions, and I rely on her dedication and hard work immensely. I recommend Dana to anyone looking for a whip-smart writer to help their business and to work with a reliable, trustworthy freelancer who delivers high-quality editorial." – Claire Beveridge, ConvertKit
---
"I hired Dana to write my sales page for my 1:1 high ticket coaching and WOW! It was an incredibly easy experience and I am SUPER happy with the results.
First, we had a meeting about what I was looking for – she asked me in detail about my program. I knew from the start it was a great decision to work with her as she was very detailed. She also asked my tone of writing and how I wanted people to feel as they were reading my sales page.
The best part – was she did in-depth market research herself to REALLY understand my clients. To be honest, it was the best research that I have ever seen! I thought I knew my clients well – but what she brought to the table was WAY more than I ever imagined. Not only did this inform a badass sales page- but it helped me understand my clients better. I have more content to use across all my platforms.
Dana, wrote a sales page that was really easy to follow, and hit on all the pain points my clients are feeling and allowed them to see what is possible for them when they finish my program. I HIGHLY recommend working with Dana if you need a page that converts! Not only did she write the copy, but she gave me a mock-up of the sales page design. I am currently working with my website designer to bring it all to life and I am blown away by her skill.
If you are looking for someone to write sales copy, or any copy for that fact – Dana is INCREDIBLY talented and very skilled at understanding your client. I can't recommend her enough!
One of my values, when I work with contractors, is autonomy – I love when they just get the job done without too much back and forth. And Dana nailed it. She came back to me a few weeks later with an incredible sales page. There were minor edits we made together – which is HUGE because in the past, copywriters I have hired, I had to revise for hours. And, Dana was really open-minded to making the minor adjustments to get it just right.
I highly highly recommend Dana if you are looking for any kind of sales copy! The experience has been absolutely amazing." – AnnMarie Espina, ADHD Coach
---
"I've worked with Dana on a couple of projects across different content formats. If you're after a flexible and talented writer with a can-do attitude and a wide palette of digital skills, then Dana should be your first choice. When I reach out to Dana, I love that she's eager to take on almost any content or copy challenge and her creative problem-solver mindset makes my own job a whole lot easier.
The best part about working with Dana to create case studies was that she was able to take the lead and effectively manage the production process from A to Z. I knew I could rely on her to conduct outreach, schedule and run interviews, and pen cases based on those interviews.
In my experience, Dana's strength when it comes to writing is that she writes in a very accessible, approachable, and entertaining manner. Her copy strikes a great balance between her own personality and that of her clients, making texts she writes both accurate and fun." – Steven Kelly, Hotjar
---
"Dana did an exceptional job of writing an in-depth review of a popular marketing platform. She did a considerable amount of research and the end product was exactly what I was hoping for. I'll definitely be working with her again soon." -Brendan Brown, Expert Editor
---
"Dana is one of the strongest Market Researchers I have worked with. She was a key member of our team at TransAlta that organized a Customer Segmentation & Analysis effort on the Commercial & Industrial Power segment. She is extremely organized and produces great work. Her primary and secondary research skills are excellent, as is her ability to draw meaningful conclusions from large amounts of data. Dana's research on segmentation methodology was comprehensive and well thought out. It supported our decision on the type of segmentation we would conduct. In addition to the market research, Dana can also do the hard analysis required. Her work led to a concise and well-documented report for Management. I was very impressed with Dana's level of commitment and her work ethic. She is an outstanding addition to any team." -Nevine Booth, TransAlta
---
"Dana was a pleasure to work with on AAISA's RefugeeAlberta.ca project. She is assertive, professional, and a clear communicator, which was especially important and appreciated for her telecommute/remote role. Her quality of work and speedy responses made her the go-to Content Coordinator in my mind, and I would certainly take any opportunity to work with her again. Thank you, Dana!" -Kali Readwin, AAISA
Want to book a call and learn more? Apply using the form below.