Last Updated on
Selling digital products is a quick way to scale your business and earn you income.
I began selling digital products a year into opening my business. Being a freelancer, my income was largely determined by how many clients I could have.
And if I wanted to increase my income I either had to increase my rates or increase my workload.
Both weren't feasible at the time and I needed new streams of income to grow my biz.
I began selling digital products and my income shifted upwards drastically without requiring too much of my time.
Today I'm going to share with you over 65 different digital product ideas virtually anyone can get started with right now!
Benefits of Selling Digital Products
Digital products usually only require you to make them once, meaning you can sell an unlimited amount of products without the need to create more!
They are easy to scale and do not require much time once they are made.
Unlike physical products, which require more resources to create, digital products are cost-effective. You are able to test lots of different products before finalizing the ones you'd like to sell.
And if your goal is passive income, digital products are the way to go. You'll be able to quickly grow a passive income stream without much involvement (compared to selling physical products).
Profitable Digital Products
If you would like to find some profitable digital products to sell online, feel free to browse this list.
I have over 65+ digital products to fit a variety of different niches.
This list is divided up by category to help you discover the perfect digital product to sell!
Design
If you have an eye for design, consider creating some of the digital products listed in the design category. Let your creativity fly and design something truly unique for your customers.
Pre-made logos, for example, can be sold to customers who don't have a budget for a custom logo.
I used to sell pre-made logos and my customers would be able to customize the text and the colors for their chosen logo.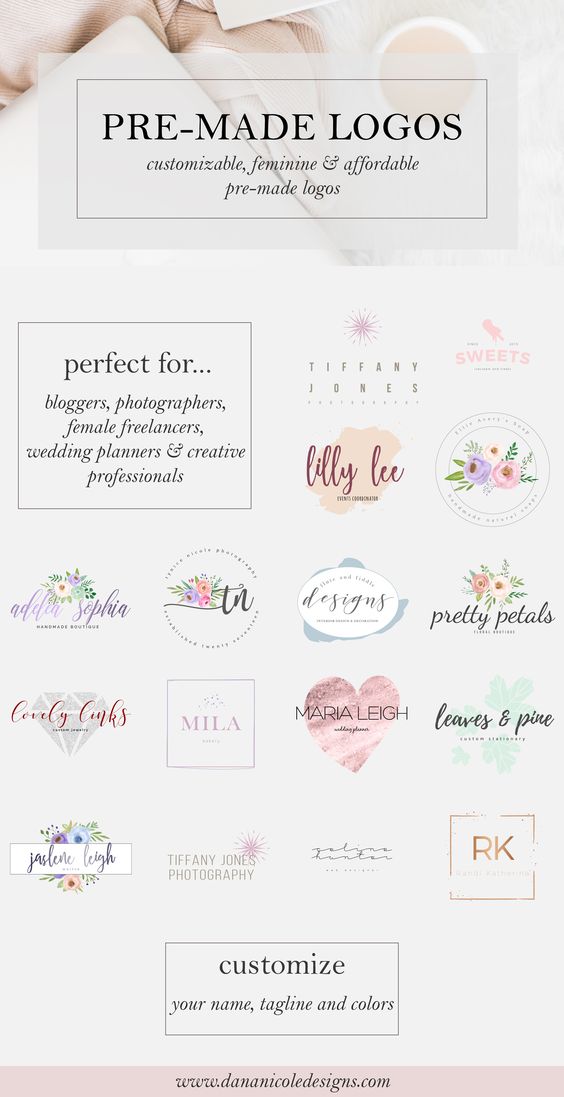 Nicky Laatz, a graphic designer, has earned over 1 million dollars selling her designs on Creative Market.
But you don't need to be a graphic design to create many of the items on the list below.
You can use this free online design software which is drag-and-drop and intuitive to use.
Other popular digital products in the design category are icons and mockups.
Mockups are great because no customization is required on your behalf — the customer purchases your product and then customizes it themselves. This leaves virtually no work for you after the purchase has been made (except for support).
WordPress themes
Pre-made logos
Printable files (i.e. printable artwork that the customer is responsible for actually printing — you just provide the files)
Social media templates
SVGs
Graphics
Brushes for Photoshop/Illustrator/Procreate
Business templates
Computer wallpaper
Printable quotes
Mockups
Forms (i.e. client onboarding forms, wedding itinerary forms for brides)
Digital planners and workbooks
Digital portraits
Icons and vector symbols
Trackers (financial tracker, workout tracker, etc.)
Digital artwork
Fonts
Illustrator/Photoshop Patterns
Textures
Invitations
Cards
UI Kits
Calendars
Media
If you have a camera, laptop or microphone, you have the ability to create one of the digital products for this list.
Augmented reality, in particular, is really picking up momentum. If you have a computer, you can get started with augmented reality for free in Facebook's Spark AR Studio.
Facebook has a number of free training videos to help get you started, and you can find tutorials galore on YouTube to perfect your AR.
Stock photos are also another high-demand digital product. Through websites such as Shutterstock (or your own), you can upload photos to sell to businesses in need of professional photography.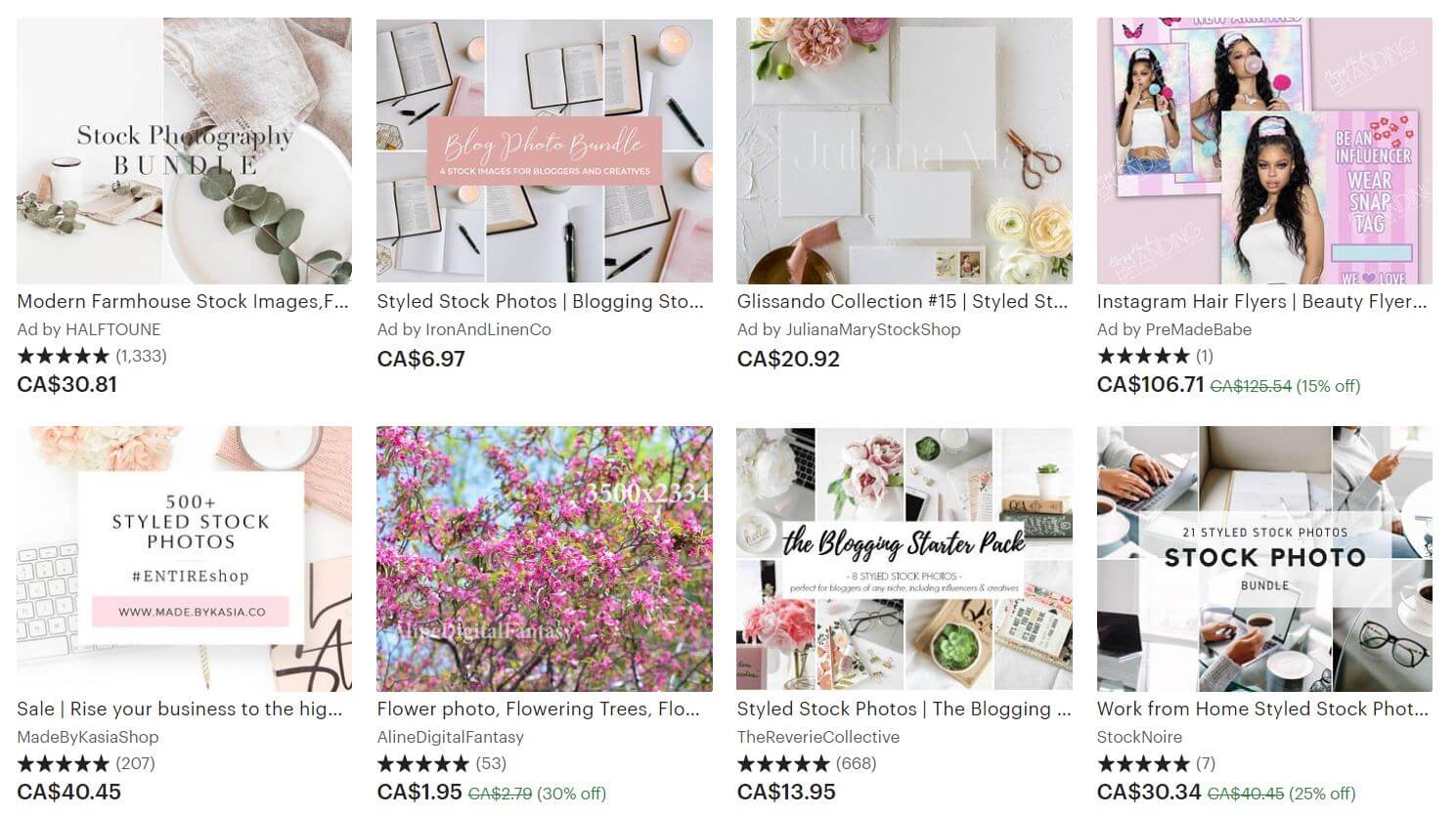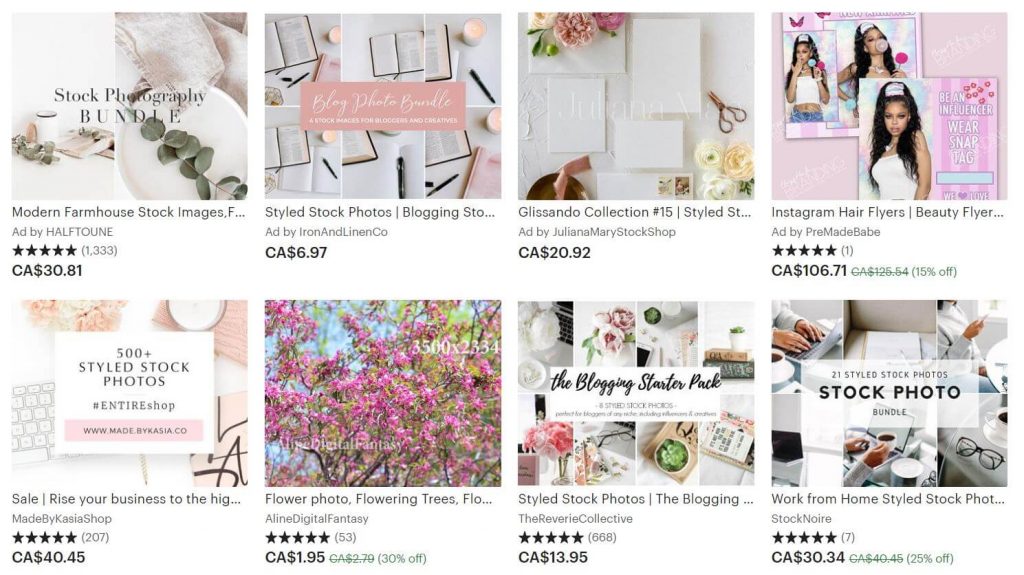 On the topic of photography, you can also make Lightroom mobile presets and sell to businesses, creators and bloggers who need products to assist with photo editing.
Stock photos
Stock videos
Lightroom presets
Voiceovers
Audio recordings
Stock music
Jingles
Scene creator
Augmented reality files
Education
Education is not just for post-secondary schools anymore. More and more people are turning to online courses and teachings as an alternative to University.
I taught myself graphic design and if it wasn't for resources from online creators, I wouldn't have been able to do it on my own.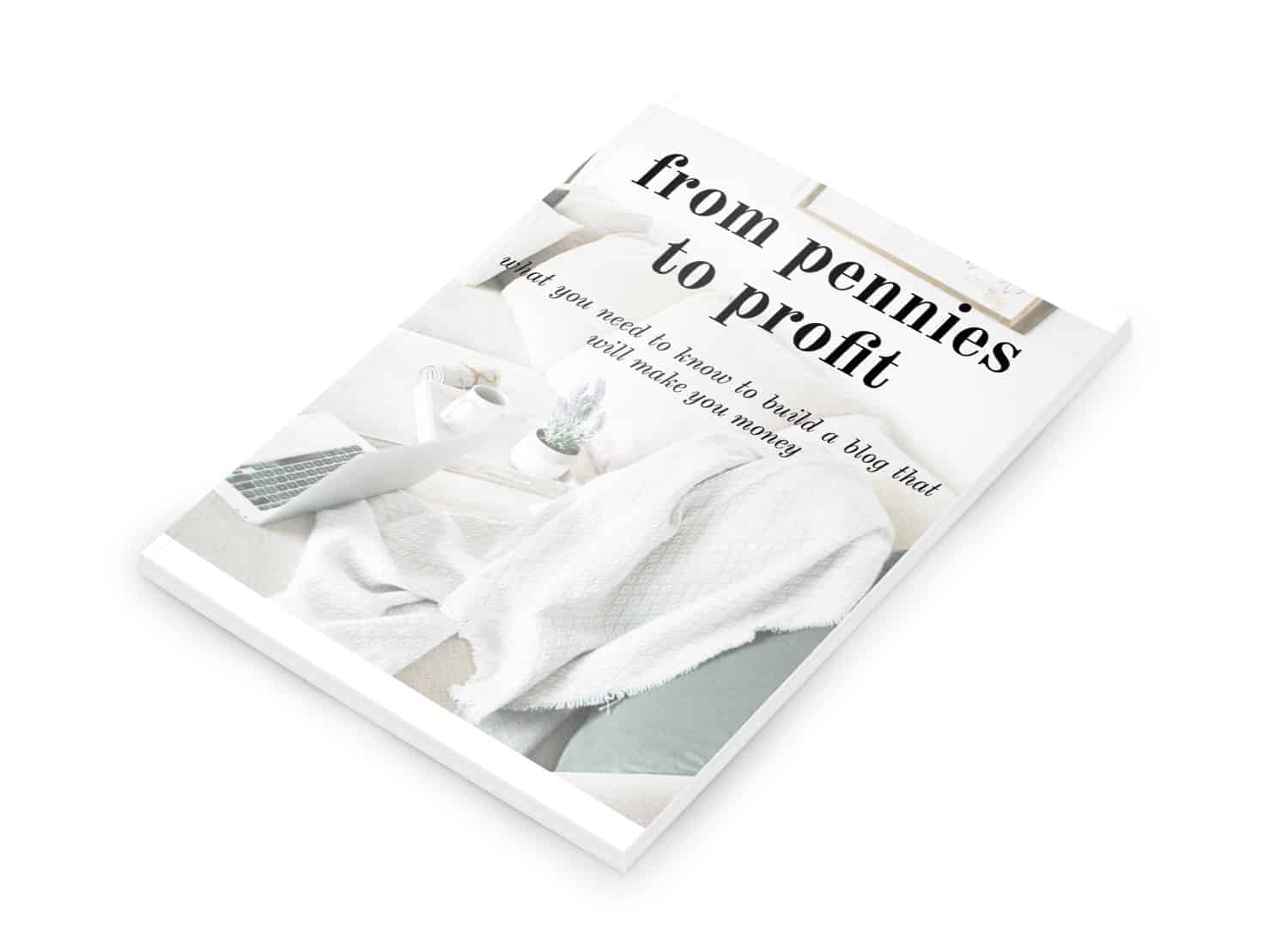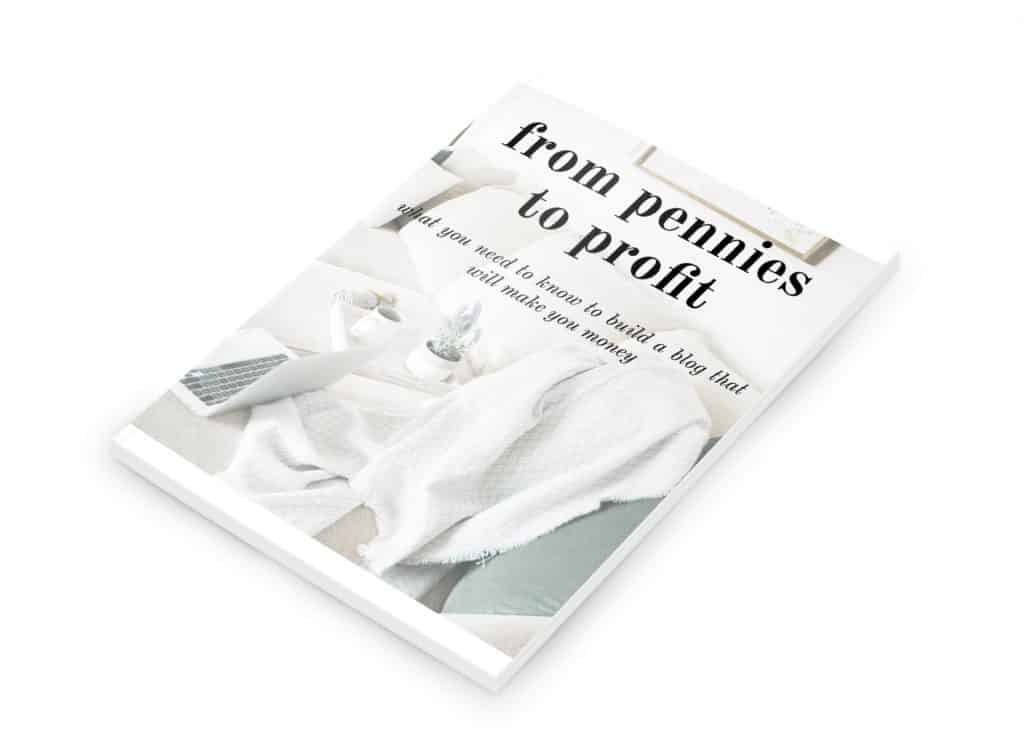 People will always be looking to learn new skills. And if you have expertise in any area, people want to hear from you.
Courses
Ebooks
Templates (i.e. legal templates etc.)
Swipe files (i.e. email newsletters, eCommerce product descriptions, etc.)
Informational recordings
Video tutorials
Business
Businesses are always searching for resources to help them cut down their costs while still having quality material.
For example, a quick search for "PowerPoint templates" yields over 10,000 results.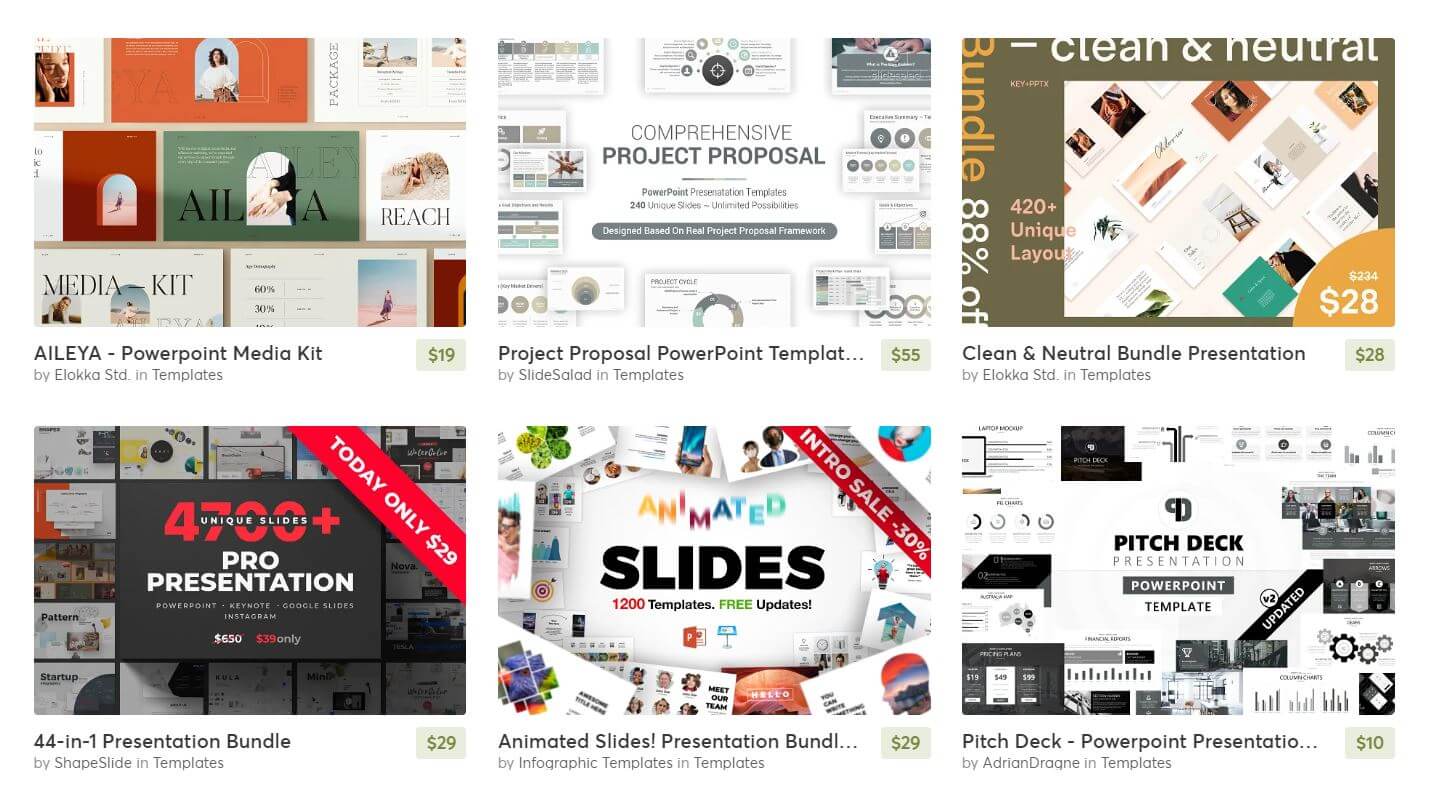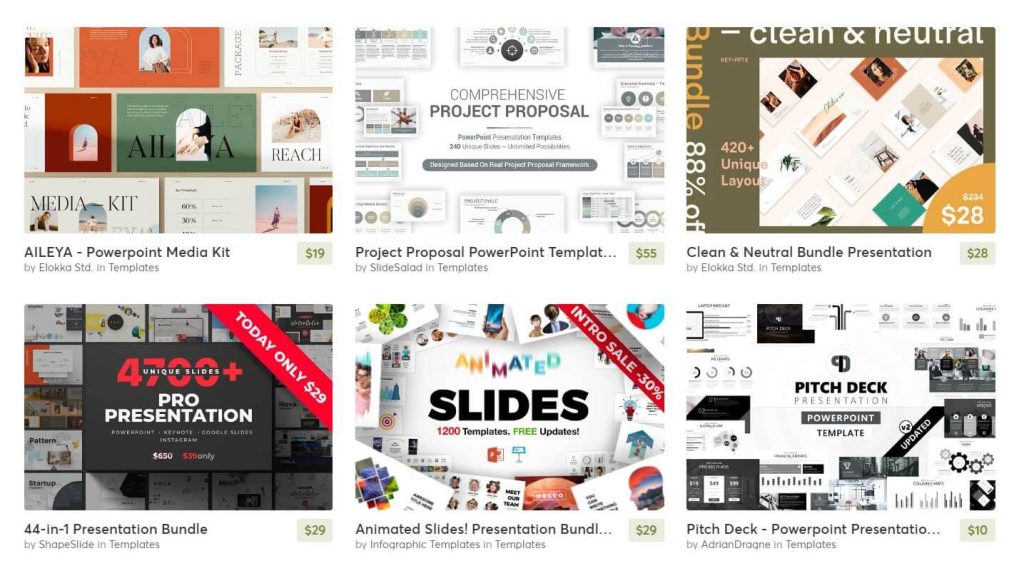 Some of the digital products listed below are more technical to create, such as plugins, software and apps, however, if you are a savvy programmer, you'd benefit greatly by developing something with your expertise.
Brochures and flyers
Landing pages
Plugins
Software/Apps
Business cards
Financial trackers
PowerPoint Templates
Hobbies & Lifestyle
Another popular category of digital products is hobby and lifestyle.
And in most cases, you can probably find a product or two in this category to create and sell!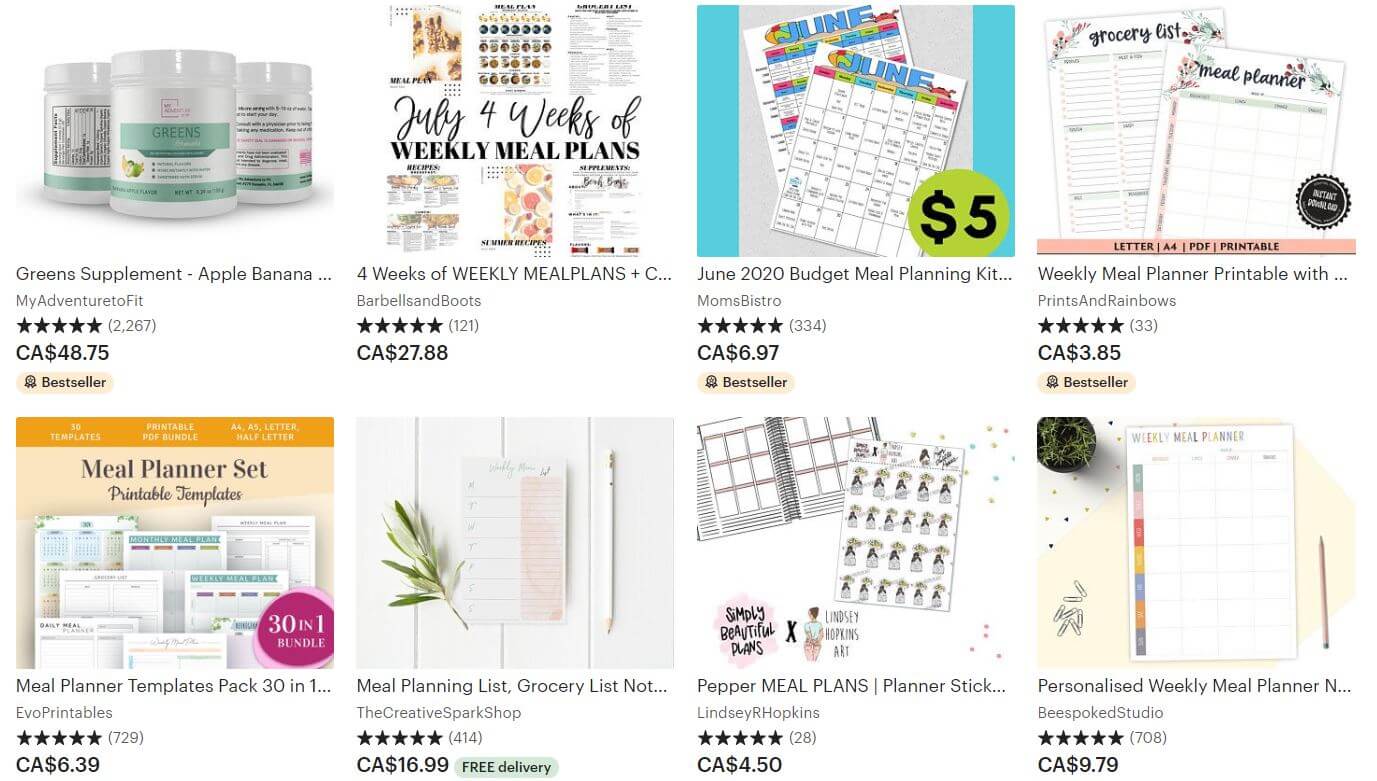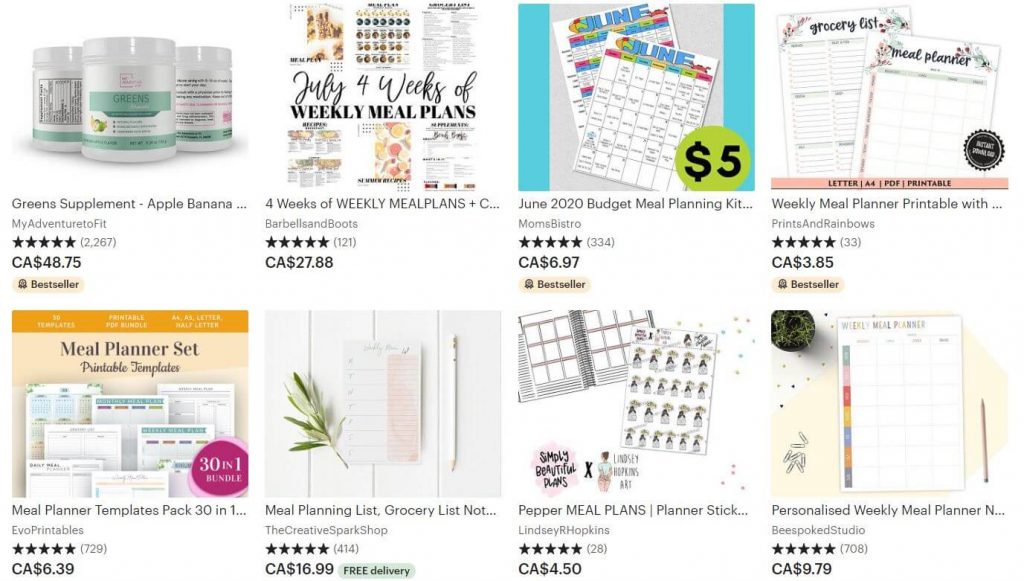 Sewing patterns
Coloring books
Paint by number
Crafts for kids
Word searches
Meal plans
Workouts
Services
Digital products can also be lumped together with digital services. If you have the skill to create many of the above items, you may want to consider contracting your skills out and sell them online.
Graphic design
Web design/development
Personal training
Copywriting
Bookkeeping
Product photography/videography
Custom voice overs
Language translation
Mixing and mastering audio
Video editing
Virtual assisting
Digital marketing
Coaching
The above is not a comprehensive list of all the services you can perform online for businesses and individuals.
As technology grows and evolves, more and more digital services are beginning to pop up! You can get started with many of them right now.
How to Create Digital Products
Once you have a rough idea of what digital product you want to sell, it's time to create.
Here are some tips to create digital products to sell!
1. Determine the Competition and Demand
If you want to create digital products, you first need to decide which product you'd like to create.
But before you go any further, it's essential to do a bit of sleuthing to see if there's a large enough demand for your product.
Digital product hotbeds such as Etsy and Creative Market (for digital products), and Upwork and Fiverr (for digital services).
Start by doing a simple search for the product you'd like to create. Let's say you're going to start making digital planners.
Enter "digital planners" into the search bar. On Etsy, when we search for digital planners, over 100,000 results come up.


Search results indicate two things:
Popularity of a product (the more products, the more likely the product is popular, but this isn't always true)
Competition of a product
In other words, digital planners are quite competitive on Etsy and you'll need to cut through a lot of noise to sell yours if you don't already have an established audience who wants to buy from you.
You're more than welcome to stop here and create digital planners, but I have a better idea to help you find a product with less competition (and a greater chance you'll be able to make more money).
In the search bar, when you type in "digital planers" Etsy will auto-suggest other product ideas.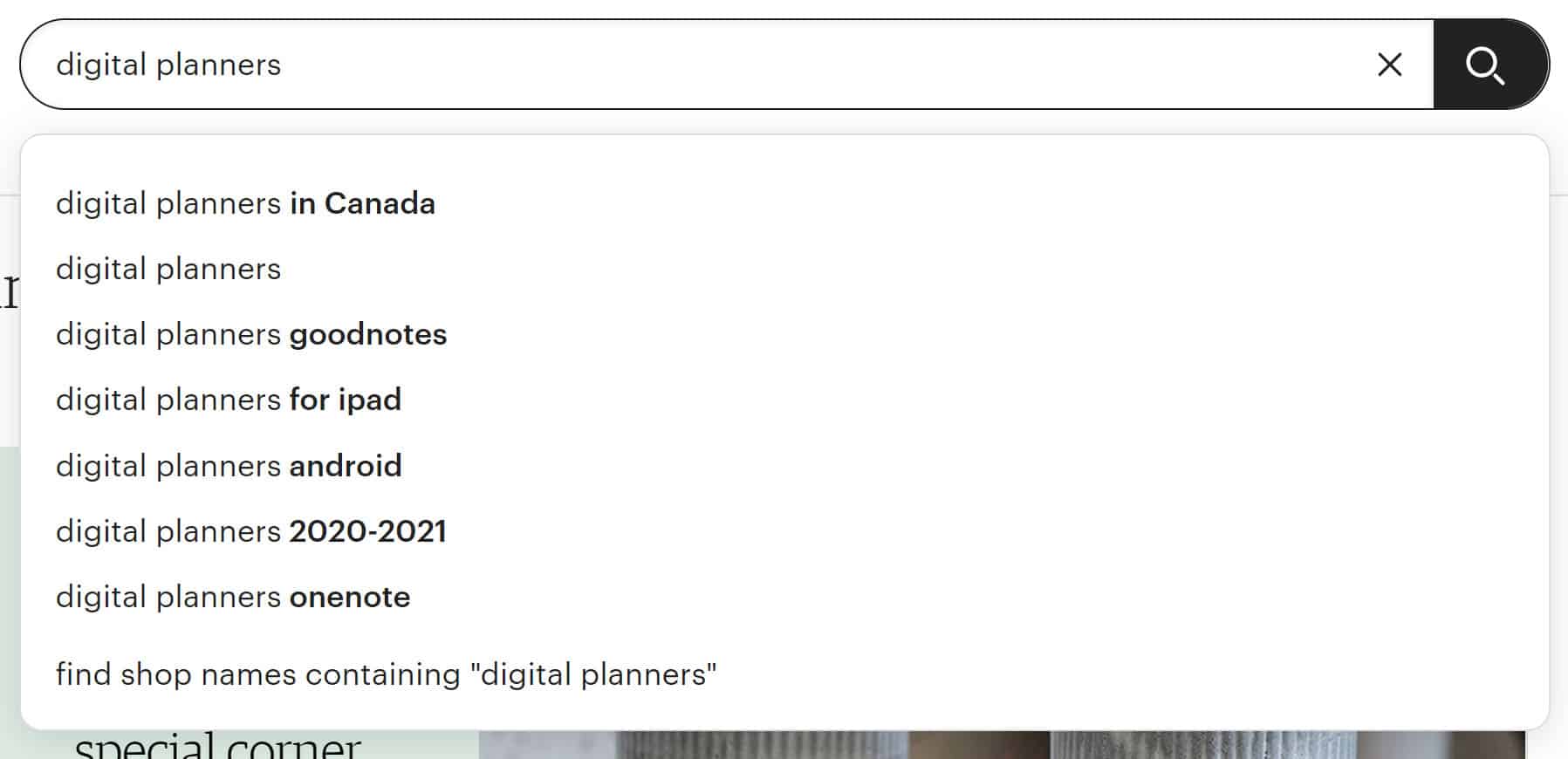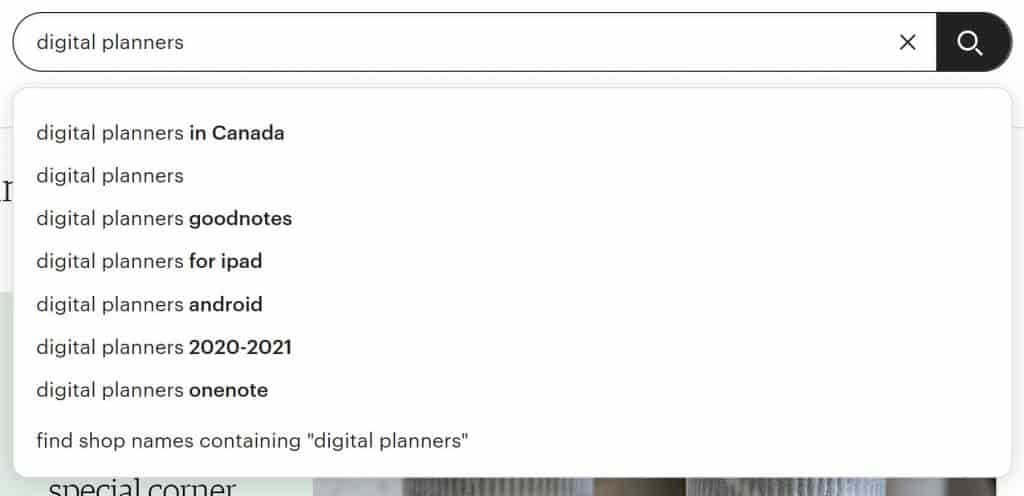 If we click on "digital planners onenote" we can see this particular product only yield around 500 products — much less competitive!

Now, wouldn't it be easy to cross-reference the search results with the search volume to understand whether a product is in demand?
Unfortunately, it's not that easy. Etsy doesn't release search volumes but there is a slight workaround.
If you go through the top listings, you'll be able to see exactly how many sales the shop has made in its lifetime:


Next, look at their products: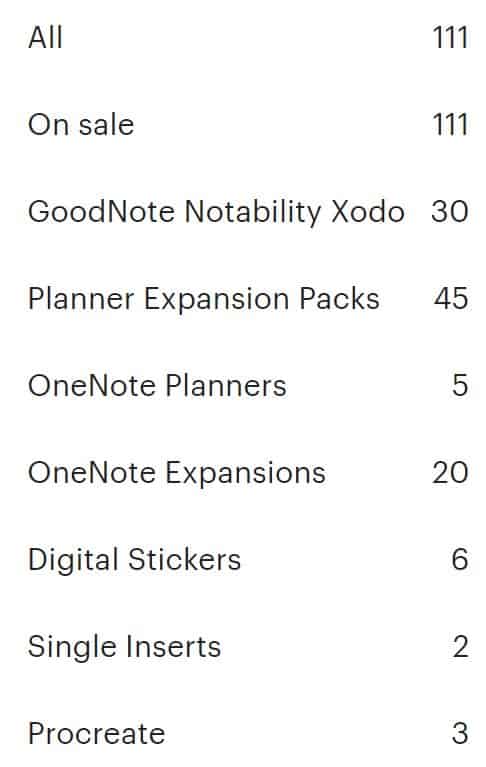 In this case, this shop has sold over 10,000 items and the OneNote category has five items with 20 OneNote Expansions.
This shop seems to focus more on GoodNote planners. If we search "GoodNote planner" we can see why: there are more products and likely more demand.
However, this shop still does have a product section for OneNote planners. Perhaps, in this case, it would be smart to create a variety of different planners to see which ones sold more and scale your strategy from there.
You can do this with essentially any digital product to help guide your digital product-creation process and be confident you'll create in-demand products with a low to moderate level of competition.
2. Get The Right Tools
Once you've chosen a product to create, you need to determine what equipment you need to create the said product(s).
For example, any digital products you need to design will need some kind of design software. You can use something like Photoshop, Illustrator, Canva or any other software of your choice.
3. Choose Your eCommerce Platform
Once you have chosen what digital products you'd like to see, you will need to get set up on an eCommerce platform to collect payment and pass the products off to your customers.
Starting an Etsy shop is a good idea for beginners, but I don't recommend Etsy (or any third-party platform) being your sole platform.
Self-hosting your own eCommerce store is the best option because you get full control over your business and do not need to worry about your products showing up right beside your competitors.
I sell my digital products right here on my website using WooCommerce, an eCommerce plugin for WordPress.
Shopify and SendOwn are also another popular eCommerce platforms where you have full control over your business.
However, if you are just dipping your toes into digital products, it's a good idea to try out places like Etsy and Creative Market.
Free platforms will allow you to test products without sinking costs into a full-fledge eCommerce store.
Can You Resell Digital Products?
So let's say you download a nice resume template from someone's online shop. Are you allowed to upload the said template to your shop and resell it as your own?
In most cases, no. But it does depend on the license you buy since some digital product licenses will allow resale.
Many times, these licenses are hundreds and sometimes even thousands of dollars.
If you want to resell digital products, it's best to read the license prior to purchasing and reach out to the seller to double check if you can resell.
Earn an Income by Selling Digital Products
There are many digital products you can sell online. Before committing to a product to sell, use online market places, such as Etsy, for competitor and product research.
Pin me: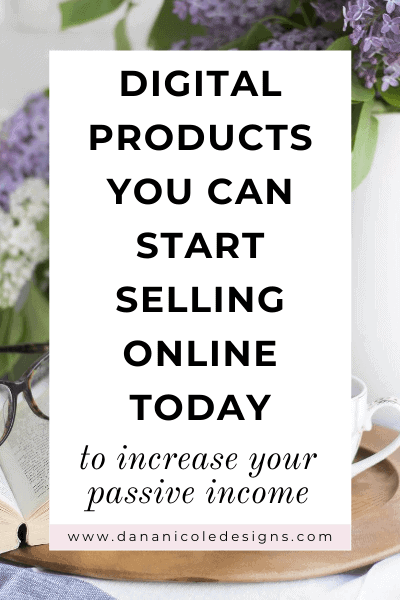 ---
This article may include affiliate links. As an Amazon Associate I earn from qualifying purchases.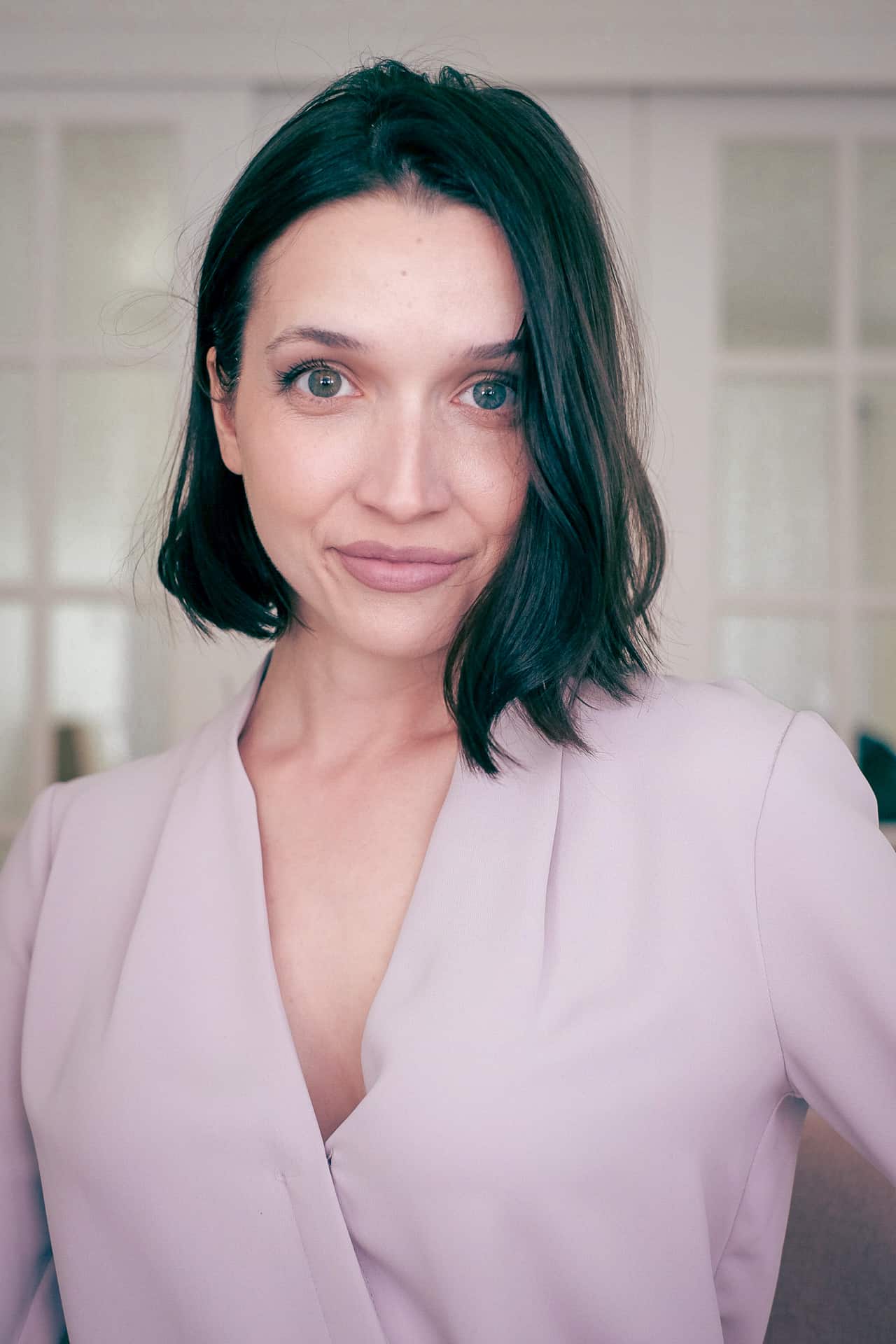 Dana Nicole is an award-winning freelance writer for MarTech/SaaS who was rated one of the best SaaS writers by Software World. She specializes in writing engaging content that ranks high in search engines and has been featured in publications like Semrush, ConvertKit, and Hotjar.
Dana holds a Bachelor's degree in Business Administration and has over 15 years of experience working alongside national brands in their marketing departments.
When Dana's not working, you can find her dancing en pointe, cooking up new recipes, and exploring the great outdoors with her two big dogs.