Last Updated on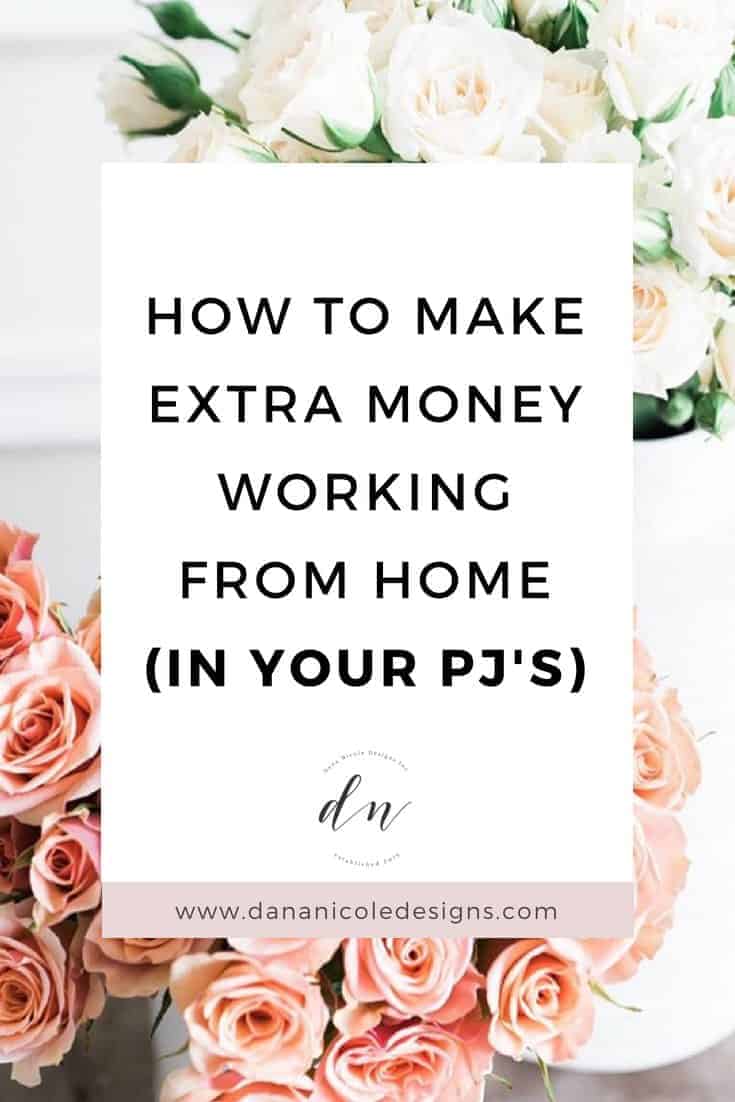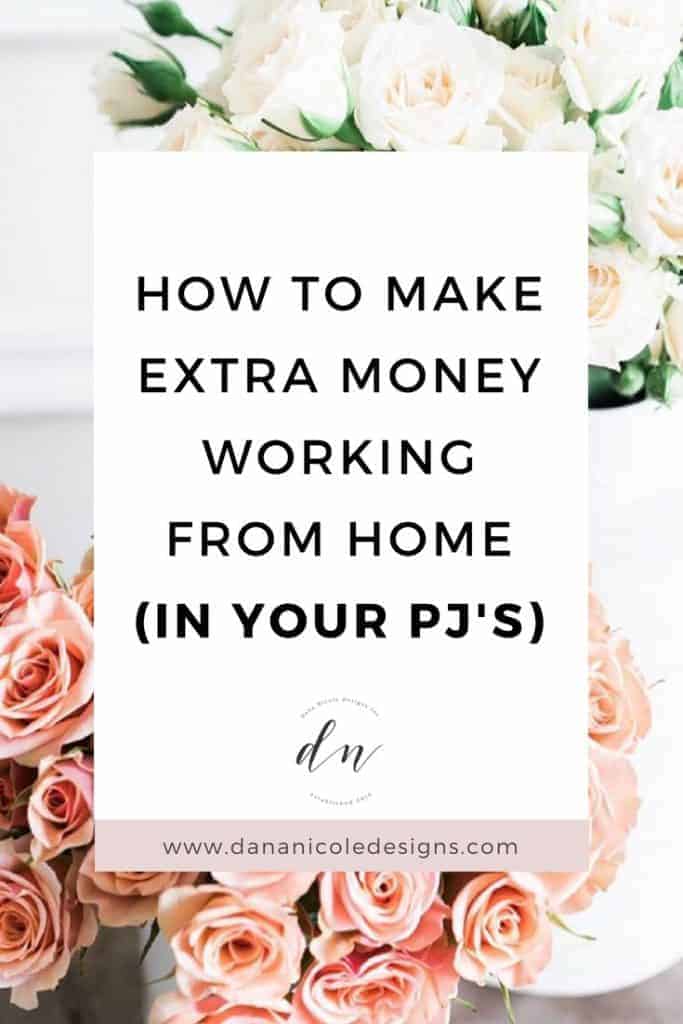 Working online from home (and making legitimate money) is not as hard as you may think! There are many jobs out there that allow you to make extra money from home, including data entry jobs, tutoring, teaching, freelancing and so much more.
These jobs can be perfect for someone who is a stay-at-home mom, a freelancer low on clients or someone who needs a little extra money to pay off debt.
Or you can work some of these full-time and earn up to $60,000 a year.
Don't think that you need to start a full-on business to be able to make money online, because while that is an option, there are also some other (and insanely easy) ways that you can make extra money from the comfort of your couch!
So whatever the case may be, I've compiled a list of the best online jobs so you can make extra money from home to pay off some bills, save up a little more or have some extra cash to treat yo' self!
Related: Money Saving Hacks Everyone Should be Doing
1. Teach English
Pay: $18-25/hour
Supplies required:
laptop
stable internet connection
fun props to keep students engaged (dollar store props work great)
headphones
Teaching English online is a fun way to make extra money from home where you can earn upwards of $22 an hour. Most companies don't require a teaching degree. I occasionally teach English online for a few hours a week and absolutely love it. I don't have a teaching degree (I have a marketing degree), so as long as you have the right attitude you can get hired!
Teaching English to young Chinese children is a huge market right now and is growing fast. There is a growing need for English teachers and I can see this becoming huge in the near future (and not just for English)!
Most people teach as a way to supplement their current income, however, some people do it full time and make upwards of $60,000 per year, so it is possible.
Here are three companies I recommend looking into if you think you'd enjoy teaching English:
VIPKID (I teach here and have always been paid correctly and on-time. Read my VIPKID review for more information)
These companies are completely free to sign up with!
2. Become a Tutor
Pay: $10-$20/hour
Supplies required:
laptop
stable internet connection
headphones
Similar to teaching English, you can also become an online tutor and help people learn about a variety of different subjects all at different levels and make extra money from home.
Here are some places where you can tutor online:
If you have expertise in a certain area, sign up and start getting students!
3. Become a Freelancer
Pay: Varies but you can make a full-time salary if your skills are in demand
It's likely you have some highly sought-after skills that you can use to start your own freelance business. But you might be wondering how to start freelancing.
Freelancing is a perfect part-time job for someone who is specialized in a certain task and has spare time to work on additional projects.
Freelancer is a website that connects at-home-workers with businesses who need work done. They have a variety of different categories and it's easy to set up an account and start working instantly. You can find jobs the moment you apply and start applying for the various jobs.
Some different categories include:
Copywriting
Design
Development
Psychology
Testing
Video editing
Voiceovers
Resume writing
Essay writing
Ghostwriting
Proofreading
PDF creation
Slogan creation
That's just a small taste of the things you can do on Freelancer! I highly recommend signing up and checking out all the different job postings.
4. Transcribe
Pay: Average $25/hour depending on how fast you type
Supplies required:
laptop
headphones will help but aren't required
If you're a fast typer, you may be able to capitalize on your typing skills by transcribing audio to text with Rev. Rev pays around $0.09 per word.
To transcribe, you'll be listening to an audio file and will have to type it out exactly as you hear it. If you are a slow typer, no worries, you can take free typing classes to help you get up to speed! The faster you type, the higher your hourly wage is.
5. Start a Blog
Pay: Varies
Supplies required:
Blogs can be a great way to earn extra income at home, but in my experience, they take time to build up and capitalize on. However, if you enjoy writing, starting a profitable blog is a great way to eventually earn passive income through ads or affiliate marketing!
Carly from Mommy on Purpose makes $6,000 a month through her blog so it is possible to have a full-time salary through a blog.
In order to start a profitable blog, you will want to get set up with hosting and a domain. It's a lot harder (and in some instances not possible) to make money from a blog that is not self-hosted. Hosting is really affordable with Siteground ($6.99/month), plus they are the only hosting I recommend to my web design clients as they are secure and have awesome support!
6. Sell Items Online
Pay: Varies
Supplies required:
laptop
potentially materials for your items
There are tons of online markets where you can sell things you make and they can be either physical or digital products.
I got my start in ecommerce by starting an Etsy shop where I sold Lightroom mobile presets along with other social media templates.
7. Become a Virtual Assistant
Pay: Rates typically start around $20/hour and go up
Supplies required:
Virtual assistants (VA) are always in demand! The tasks for being a virtual assistant can range from:
helping someone manage their inbox
running someone's social media accounts
photo editing
graphic creation
content copywriting
copywriting editing
If you'd like to become a virtual assistant to make extra money from home, you can set up a profile on a website like UpWork or Freelancer to start marketing your services.
Keep in mind, those websites are often considered to be low paying, but if you're just looking to start out, they can provide you with a way to build up your client-list until you're ready to find clients on your own.
As a VA, you'd likely want to get yourself a simple logo, a website and set up some social media channels to market yourself through.
8. Affiliate Marketing
Pay: Varies
Supplies required:
Affiliate marketing is when you make a commission off a product that someone has purchased from your recommendation.
So for example, on my blog I'll sometimes write about a product I really like and I'll include my affiliate link for the product. If someone were to read my recommendation and then buy that product through my link, I'd make a small commission.
Most people use their blog as a way to promote affiliate products, however, you don't necessarily need a blog and you can make money by using Pinterest for your affiliate marketing strategy! Keep in mind, however, that some affiliate programs require you to have a website with content on it before they will approve you into their program.
So while you don't need a blog to do affiliate marketing, sometimes you do. It just depends on the program.
There are tons of affiliate programs out there but these ones are my favorites:
If you decide to start a blog and use your blog posts as the driving force behind your affiliate mentions, you'll want to read this post on affiliate marketing for beginners.
9. Take Surveys
Pay: Roughly $20/hour
Supplies required:
Companies pay big bucks to understand their consumers, and one of getting an understanding of them is through surveys.
Doing online surveys can be a bit harder to earn extra money from home because they are usually specific about the type of people they are looking for.
For example, Victoria's Secret is likely going to want young females to take their surveys. You'll need to fit in the demographics of each specific survey in order to qualify to take it!
Since your chances are smaller to earn with surveys, it's best to sign up for multiple websites to increase your chances of coming across a survey that you fit under. Here are some websites where you can make money at home by taking surveys: Prolific, Survey Junkie, Quick Rewards, Unique Rewards, PanelPlace, American Consumer Opinion, PickFu, and Swag Bucks.
10. Test Websites
Supplies required:
Pay: $10/20 minute test
User experience is super important when building a website, and companies know that.
If a website is hard to navigate, your users will click away and they'll never see your sales pitch or buy your product, which is why companies are so invested in creating websites that provide the user with a positive experience!
And in order to know whether their website is user-friendly, they need users to test their website!
User Testing is a company that pays people to go through websites and give their honest opinion. As a web designer, I geeked out on this idea and signed up to be a tester instantly!
User Testing gets users to test apps and websites. Most tests take around 15-20 minutes and pay $10 per test. Longer tests obviously pay more.
11. Earn Money Through Your Social Media
Supplies required:
Active social media accounts
Pay: Varies per campaign
If you have a dedicated following on social media, you can make extra money by creating sponsored content! Basically, a company will reach out to you and ask you to showcase their product to your followers along with a review of their product.
It's then up to you to create some photos or videos for your social media where you talk about their product. Many companies will offer paid compensation for this type of work, while others will only provide free product. It's up to you to determine what you think your time is worth, but it's definitely an area where you can make extra money from home if you have a good social following.
Related:
---
The possibilities to make extra money from home are endless. Are you going to be trying any of the above methods? Let me know in the comments below!
Pin me: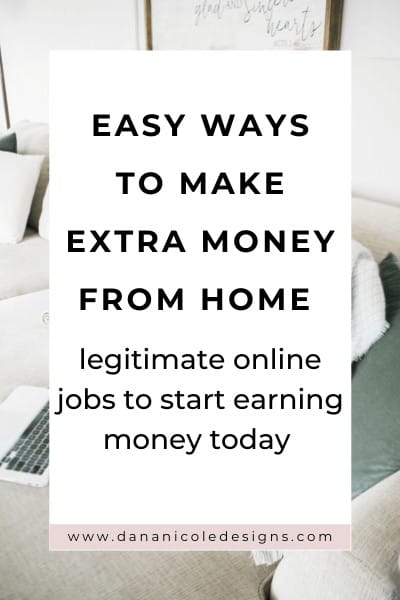 ---
This article may include affiliate links. As an Amazon Associate I earn from qualifying purchases.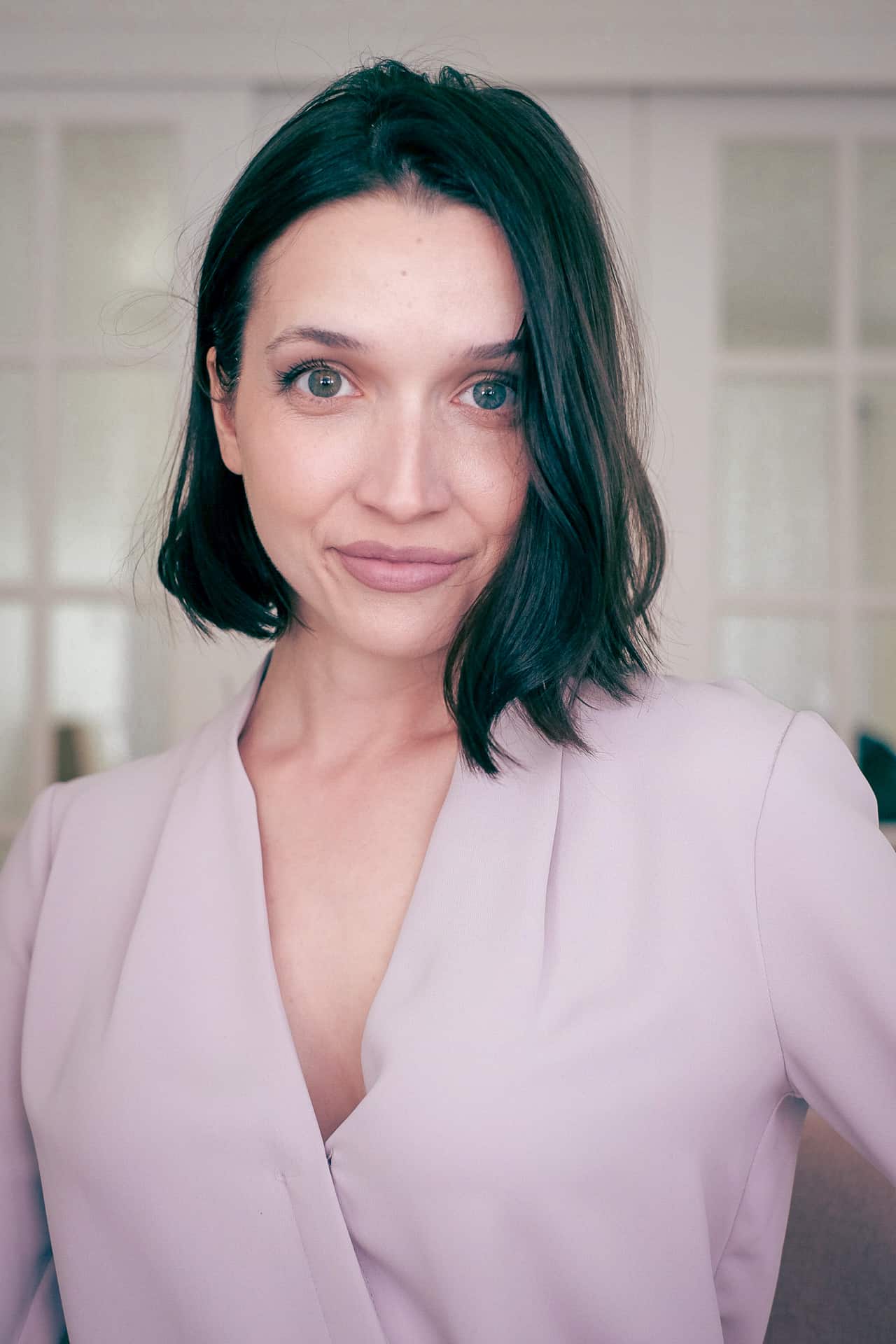 Dana Nicole is an award-winning freelance writer for MarTech/SaaS who was rated one of the best SaaS writers by Software World. She specializes in writing engaging content that ranks high in search engines and has been featured in publications like Semrush, ConvertKit, and Hotjar.
Dana holds a Bachelor's degree in Business Administration and has over 15 years of experience working alongside national brands in their marketing departments.
When Dana's not working, you can find her dancing en pointe, cooking up new recipes, and exploring the great outdoors with her two big dogs.