Last Updated on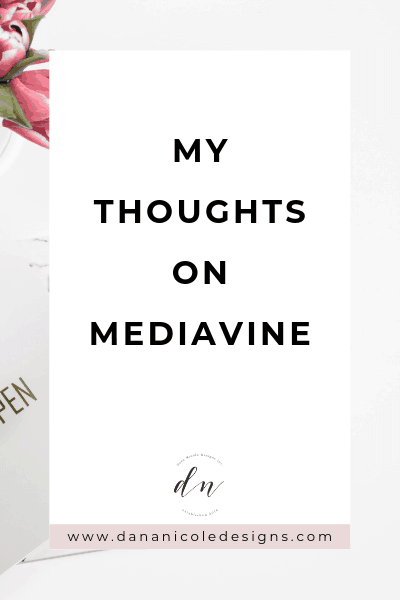 Putting ads onto your blog can be a great way to earn passive income blogging. I waited two years before putting ads onto my blogs because I wanted to build up enough traffic to work with Mediavine.
Mediavine is said to be a unicorn among ad networks – delivering some of the highest payouts.
I've read many stories of bloggers who tripled their ad income when they switched over to Mediavine because they are that good at making sure their bloggers are earning from their ads.
I've now been with Mediavine for almost two months (51 days, to be exact), and I wanted to provide you with my full Mediavine review.
Mediavine Requirements
Before you can join Mediavine, there are a few requirements your blog must meet.
Sessions
First, you need to have at least 50,000 sessions on your blog. Mediavine states that the reason they prefer sessions over page views is that they have "found sessions to be the ideal metric for gauging how an audience interacts with a particular website, as well as its monetization potential."
That quote is taken directly from Mediavine's website.
Quality Content
Mediavine will review your website before they bring you onboard.
Mainly, they want websites that have good quality content that engages readers and is unique (not plagiarized).
If you have any questions before you apply, I'd recommend reaching out to them!
Real Readers
Like you can buy followers for your social media, you can also drive fake traffic to your blog. Mediavine wants to make sure the traffic to your website is real, so you'll have to submit your Google Analytics to them so they can review it.
Good Standing with Google AdSense
As Mediavine is a partner with Google, if your website is not in good standing with Adsense or AdExchange, they will not be able to bring you on.
Countries
The majority of your traffic needs to be coming from specific countries. I am not sure what those countries are, and Mediavine doesn't specify either. Their ad partners will review your website, and if they feel the traffic is worthwhile for them to promote to, then they will let Mediavine know.
Mediavine Review: The Good
Excellent Customer Support
I wish all platforms had customer support like Mediavine.
First, they reply within 24 hours which is fantastic. I don't mind waiting for replies if it isn't for anything time-sensitive, but Mediavine has always gotten back to me right away.
Secondly, their replies go above and beyond. They explain everything in full detail in a way that I can understand.
I'm well-versed when it comes to online marketing jargon, but when it comes to ads, I am not as savvy. Things like "RPM" and "CPM" were foreign to me a few weeks ago.
Whenever I ask a question, Mediavine's quick response explains everything in detail, provides me with a solution and also encourages me to read other resources that may help answer my question.
I love reaching out to their support because I know when I do, I'm going to learn a lot when I get an email back.
Easy Implementation
Setting up Mediavine's ads were painless — mostly because they did everything and provided me with step-by-step documentation for the things I needed to do!
Some coding things needed to be done to my website before the ads could be put up, and Mediavine got that ready for me.
The implementation process took a couple of weeks (partly due to me taking the time to sign documents and get my end of things ready to go).
Ability to Customize
One reason a lot of bloggers don't want to put ads on their blogs is that they sell their products and don't want ads to take away from that.
I get that, and I was hesitant at first.
However, Mediavine lets you disable ads on specific pages. I've disabled ads on all my product pages so that I can be confident my traffic isn't clicking away.
Ads Open in New Window
Mediavine's ads use the "target="_blank" property, which is just a fancy way of saying they will open in a new browser window when clicked. That means if someone clicks on an ad while they are in your content (whether it be on purpose or by accident), they will not leave your website.
Instead, a new tab will open with the ads website, making sure that you never actually lose any traffic from your site to the ads on it.
High Earnings
Mediavine pays per impression, not per click. Which is fantastic news because the more high-quality traffic you get to your blog, the higher your earnings should be. 
RPMs (the dollar amount you earn per 1,000 visitors) with Mediavine are generally higher than Adsense. Since it ranges for each website, it's hard to say what you'll earn if you go with Mediavine. I've seen RPMs range from $10 all the way up to $50.
Facebook Groups
Mediavine has some highly active Facebook groups that filled with incredibly talented bloggers. One thing I've learned from being part of that group is that almost any type of blog can make money.
Nonetheless, I love the Facebook groups Mediavine has. The members are supportive and are always willing to provide advice when someone asks a question.
Industry Relevant Trainings
Mediavine hosts conferences and online trainings and tutorials that you'll have the opportunity to sign up for and learn from. Their staff members are incredibly knowledgeable and want to share that knowledge with their bloggers.
After all, when their bloggers do better, they do better, so it's a win-win for everyone.
Developed for Bloggers
Mediavines ad network was created and designed specifically for bloggers. They know the ins and outs of blogging and are always working to provide their websites with more ways to monetize and earn more income.
They are Fair
Ok, I didn't really know what to put for this heading.
But Mediavine is fair, and in a world that sometimes doesn't feel fair, it's nice when a company has your back.
There have been times when ad partners that Mediavine works with have gone bankrupt.
Sometimes, a company will purchase ad space, their ads will go out over thousands of websites, and when it comes time to pay their bill, they might go bankrupt or no longer be around. It doesn't happen often, but it does happen.
Whenever this has happened in the past, Mediavine absorbs the cost and still pays its bloggers, even though many other ad companies would do the opposite and the blogger would have to take the hit.
Mediavine Listens
During the COVID-19 pandemic, one of the bloggers with Mediavine posted to the Facebook group and asked if there was a way us bloggers could donate our unused ad space for companies that needed to get out information about the pandemic.
Mediavine loved the idea, and within a matter of days, had implemented a feature that bloggers could activate if they wanted to participate by donating their unused ad space.
Improvements I'd like to See
2020 UPDATE: It's been exactly a year since I wrote this review and the improvements I listed below have been implemented by Mediavine! I'm going to include my original text so you're able to see what capabilities I wanted from the dashboard, but just so you are aware, Mediavine amped up their analytics and I can now access all the data points I was speaking on below.
Written prior to the dashboard update:
I had to think hard about what improvements I'd like to see with Mediavine, but there is something I'd love to see in the future.
Right now, the dashboard reporting section could benefit from being a bit more detailed.
Maybe it's because I work in Google Analytics so often and like to pull up complex reports and I wish I could manipulate my Mediavine data around a bit more to see what's working and what's not.
I'd love to be able to drill down to my pages and see where I can improve on a page-level basis.
On top of that, because I don't have ads on all my page (remember, I exclude them from my shop pages), my data is quite skewed because those pages receive $0 from ads, and that gets worked into my daily statistics.
It ends up making my RPM (the metric used to calculate how many dollars I earn per 1,000 impressions) appear lower than it should be.
A new way to view my analytics would be fantastic, but I'm not going to complain!
---
I hope you found this Mediavine review helpful!
---
This article may include affiliate links. As an Amazon Associate I earn from qualifying purchases.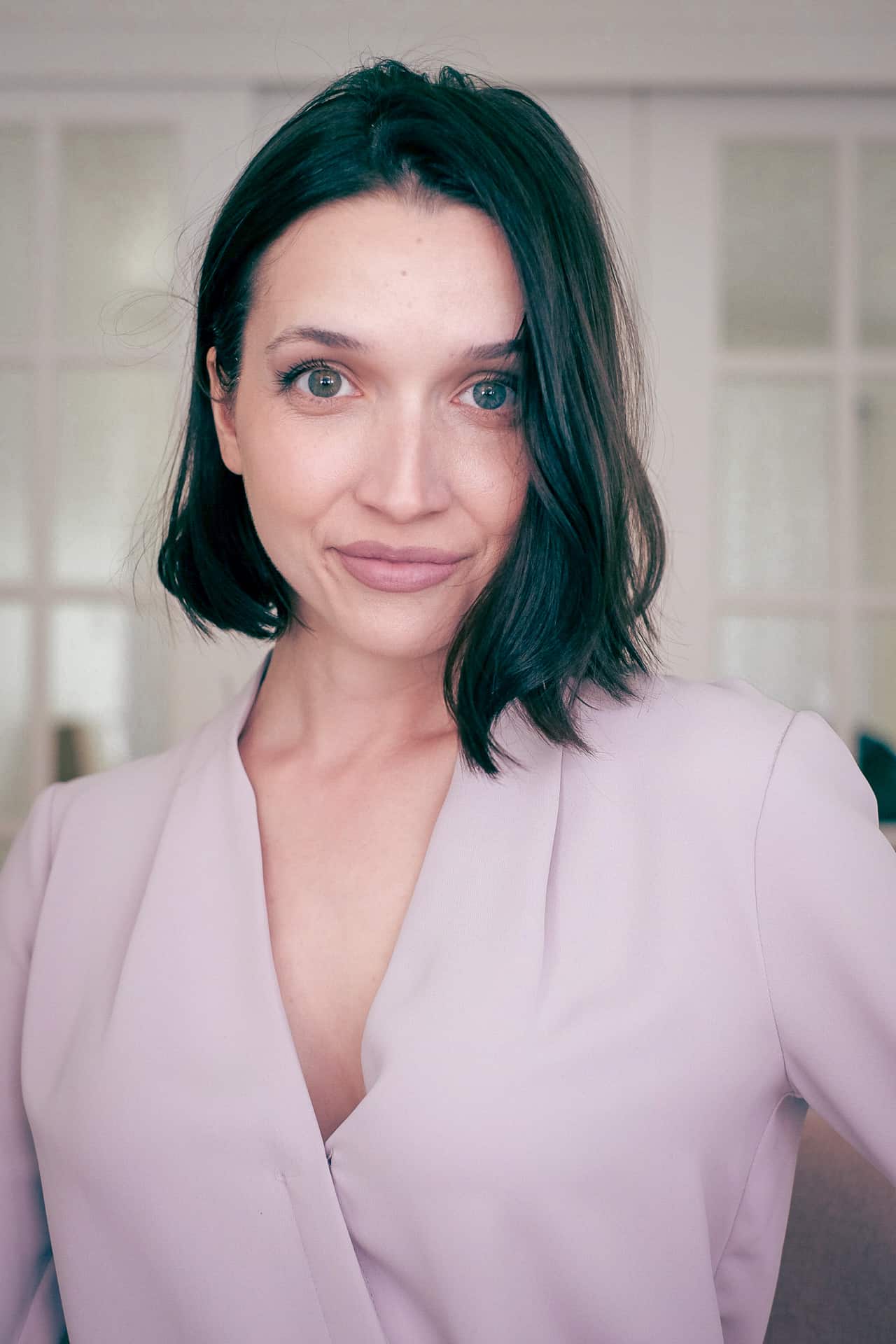 Dana Nicole is an award-winning freelance writer for MarTech/SaaS who was rated one of the best SaaS writers by Software World. She specializes in writing engaging content that ranks high in search engines and has been featured in publications like Semrush, ConvertKit, and Hotjar.
Dana holds a Bachelor's degree in Business Administration and has over 15 years of experience working alongside national brands in their marketing departments.
When Dana's not working, you can find her dancing en pointe, cooking up new recipes, and exploring the great outdoors with her two big dogs.