Last Updated on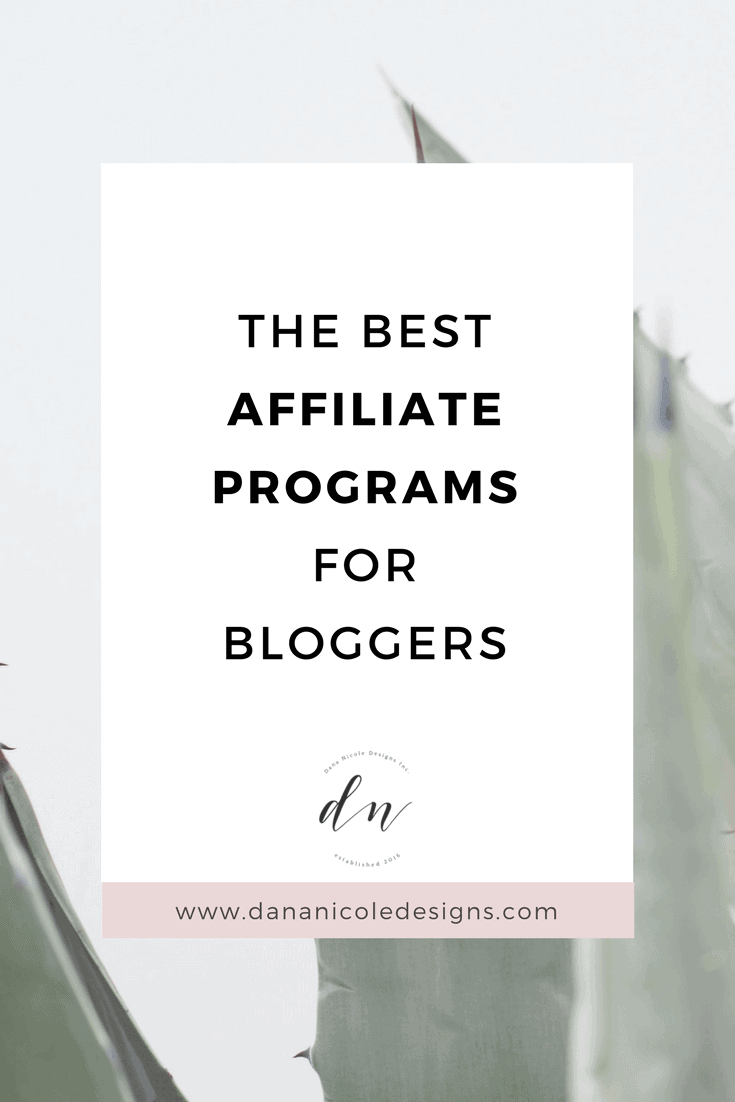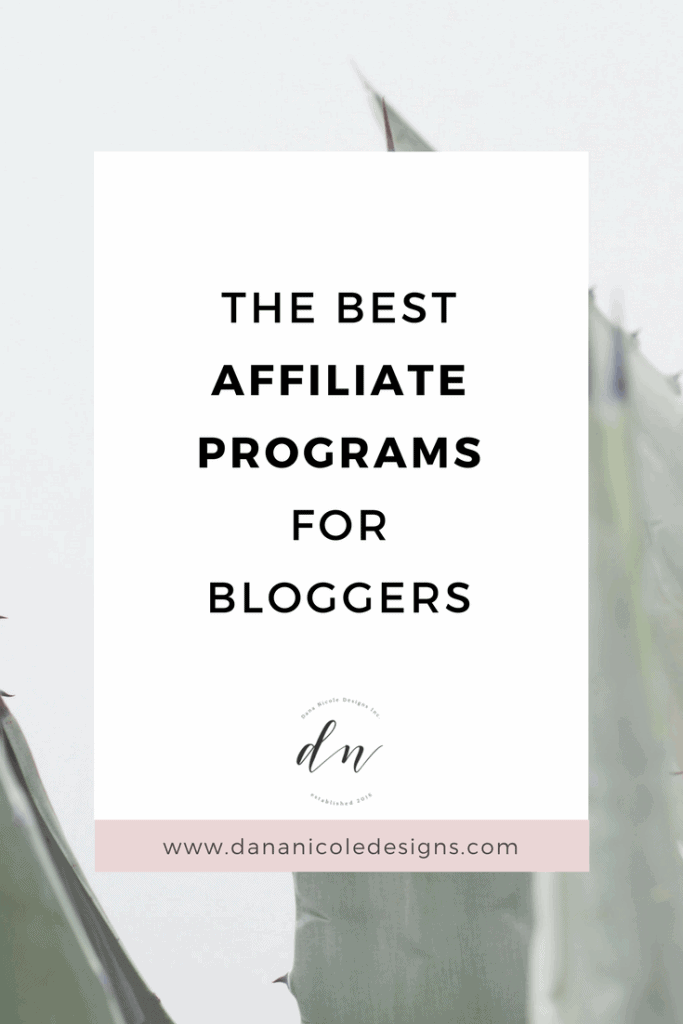 So, you want to start a profitable blog and you heard that one way to do that is through affiliate marketing, right?
Because if so, you are correct!
Affiliate marketing is a highly-profitable venture.
Some bloggers report up to six-figure per month of affiliate income.
So if you haven't incorporated affiliate marketing into your blogging strategy yet, now's the time to start!
There are tons of affiliate programs out there, but which one is the best affiliate program for bloggers?
When I first starting blogging, I didn't apply for any affiliate programs for my blog because I didn't see how I'd be able to use affiliates to my advantage.
That was a major misstep on my part.
I honestly thought that fashion bloggers were the only ones who could benefit from affiliate marketing by promoting the clothing and makeup they were using.
I was so wrong!
I had no idea there are so many affiliate programs for bloggers of any niche. Once I started to figure out how I could use affiliate programs to my advantage, I began to realize how much I had been missing out in the past!
So today, I want to talk about some of the best affiliate programs for bloggers, whether you are a beginner or have been blogging for a while.
Related:
Best Affiliate Programs for Bloggers
FlexOffers is an award-winning affiliate program for bloggers that have deemed themselves a "one-stop solution for all your affiliate marketing needs". FlexOffers boasts millions of different products and services you can sign up to promote, so there is no shortage of offers within their platform.
As a blogger, this is an affiliate program I highly recommend signing up for. The interface is very similar to other affiliate programs so I found it easy to use, and I was impressed with how many different options there were for products.
ShareASale has been in the affiliate marketing network for over 18 years! They too have a wide selection of products and services (including SaaS) for bloggers to apply for.
The wide range of products and services makes this an attractive affiliate program for bloggers.
You will need to be required to submit an application for each product/service you wish to promote and may not be approved for each affiliate program. These applications are either approved quite quickly and don't require much work on your behalf.
Rakuten has been voted the best affiliate program for bloggers and businesses for seven consecutive years. They also process payments to over 200 countries in 25 different currencies. Like the other affiliate programs mentioned, Rakuten offers a wide range of products and services and has brands such as New Balance, Lacoste and Best Buy.
Rakuten isn't as user-friendly as Shareasale to navigate, but once you spend some time within the interface it's actually easy to figure out.
Clickbank is a popular affiliate program for bloggers that has a wide range of products for all niches! In my opinion, Clickbank is the best affiliate program for bloggers who are just starting out as they do not require approval to promote any of the products or services within.
One thing I found odd with Clickbank is that to register, your IP address needs to match the country of the home address you are inputting. If you are traveling around, this makes it hard to register for an account. My application was immediately denied because although my home address is in Canada, my IP was coming from Europe as I was currently traveling when I applied for Clickbank.
So I guess just keep that in mind when applying and if you do happen to be traveling, contact their support to let them know!
Amazon is one of the best affiliate programs for bloggers due to the wide range of products they offer.
No matter what your niche is, it will be easy to find products that you love and can promote with your audience. With over 900,000 affiliates, Amazon is the most popular affiliate program there is!
Amazon bases their commission structure by product category. As you can see, some categories are more profitable than others: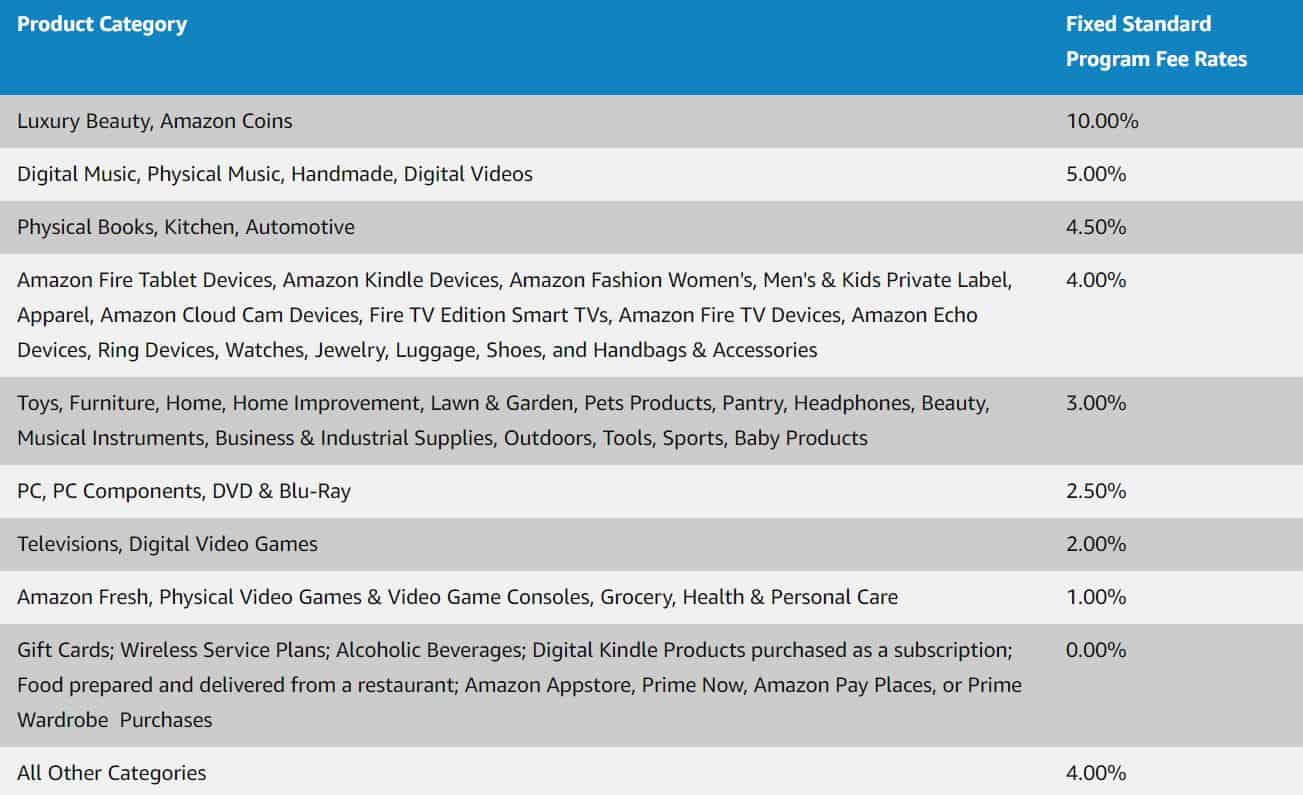 Another great aspect of Amazon's affiliate program is that you will earn a commission from someone who is directed to their site from your link, regardless if they purchase the product you originally promoted.
For example, let's say I'm promoting a new book I read. If someone from my audience clicks on my link, but then decides they don't want the book and instead clicks around and finds a new book they'd prefer, I will earn commission from that purchase instead.
One reason why I think Amazon is one of the best affiliate programs for blogger is that with Amazon, you do not need to be approved for each product you'd like to promote.
Some affiliate programs will require that you submit an application each time you want to promote a product, but you are free to promote whatever you'd like within Amazon.
Another great affiliate program for bloggers is Target. Target does not require you to be approved before you join, so those who do not have a high traffic blog yet can still take part in the program.
Like Amazon, Target has based their commission structure by product category:
While Target doesn't offer much compensation for low-converting blogs (1%-5%) it's still a decent option for those who are just starting out. However, I would recommend comparing the commission structure with Amazon to see which
Tradedoubler was founded in 1999 and has been in the affiliate space for many years. Although Tradedoubler is a European company, they offer payment for the currency of your country.
One big pro to Tradedoubler is that they track the user through cookies, even if the user has turned cookies off. For example, most affiliate programs for bloggers track users through cookies. This is a huge bonus and is what makes it one of the best affiliate programs for bloggers.
If a user clicks your link and goes to a website, but doesn't make a purchase, they will be tracked for a period of days (usually 30 days). If within those 30 days they come back and make a purchase, you earn your commission.
However, if a user has their cookies turned off, they cannot be tracked and you lose out on the commission. Tradedoubler uses a tracking technology that can track visitors, regardless if their cookies are turned on or off!
---
Summary of the Best Affiliate Programs for Bloggers
If you are just starting out with affiliate marketing, you might be overwhelmed with your choices but in order to get an idea of which affiliate programs work the best for your blog and your niche, you will need to try several different programs simultaneously!
My advice is to sign up with several and diversify where your affiliate income is coming from. That way, if something happens to your account with one, at least you have other affiliate programs earning your blog money.
What do you think the best affiliate program for bloggers is? Let us know your thoughts in the comment section below!
---
This article may include affiliate links. As an Amazon Associate I earn from qualifying purchases.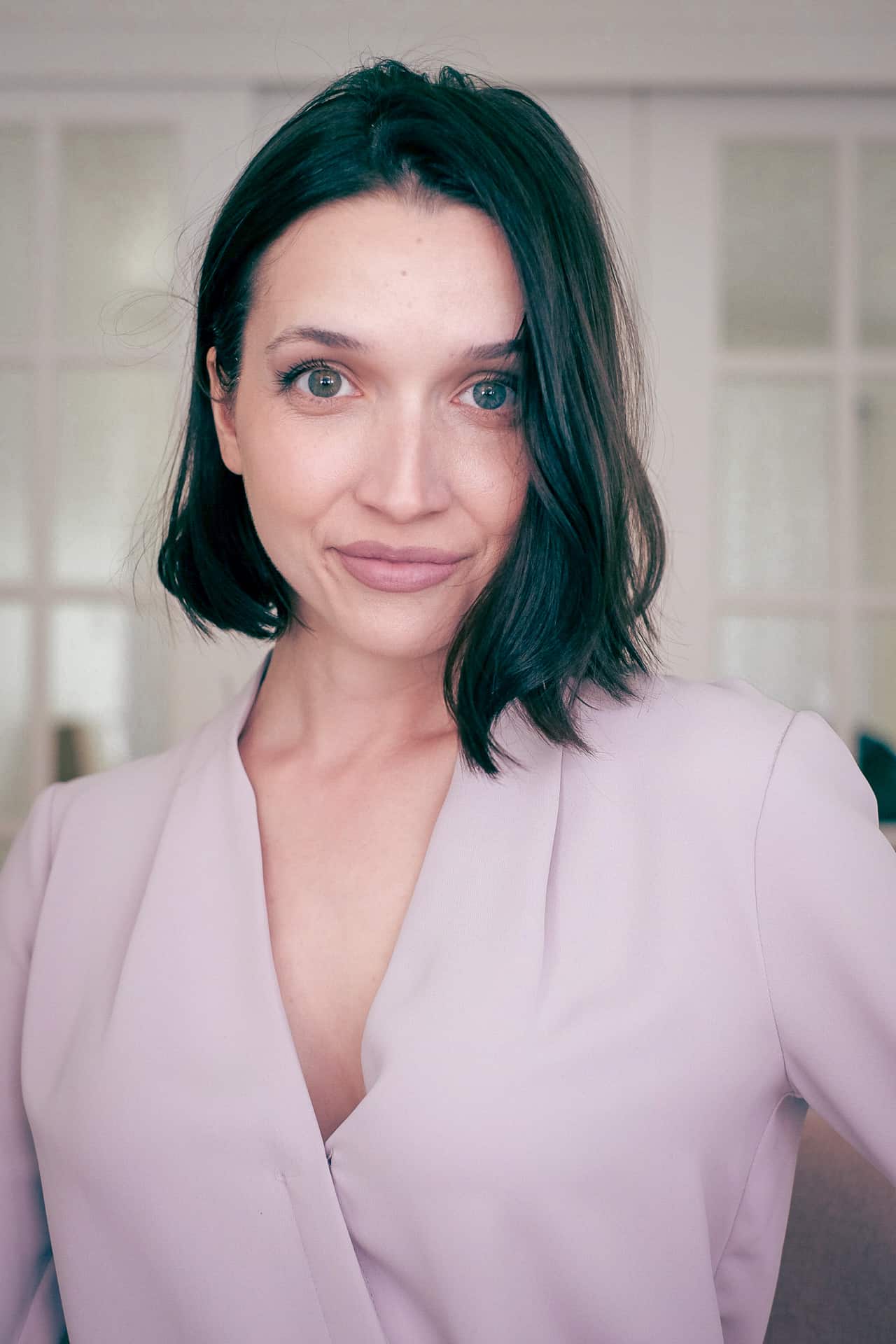 Dana Nicole is an award-winning freelance writer for MarTech/SaaS who was rated one of the best SaaS writers by Software World. She specializes in writing engaging content that ranks high in search engines and has been featured in publications like Semrush, ConvertKit, and Hotjar.
Dana holds a Bachelor's degree in Business Administration and has over 15 years of experience working alongside national brands in their marketing departments.
When Dana's not working, you can find her dancing en pointe, cooking up new recipes, and exploring the great outdoors with her two big dogs.