Last Updated on
Not sure what hashtags to use for your Instagram? The solution is simple: use specific days of the week hashtags!
Copy and paste these hashtags to your Instagram photos to increase reach, engagement and get more followers.
Content:
Monday Hashtags
#mondaymotivation #monday #happymonday #motivationmonday #mondaymood #motivationalmonday #mondayblues #mondays #newweek #newweekahead #mondaymorning #newday #instamotivation #magicmonday #magicmondays #meowmonday #thankgoditsmonday #mancrushmonday #mondayfunday #mcm #musicmonday #mondaymorning #mondaysbelike
Tips for using hashtags on Monday
Mondays are all about motivation: upload a motivating post to inspire your followers and pair it with #mondaymotivation, #motivationmonday and #motivationalmonday.
If you feel like sharing your personal side, share your man crush with #mcm and #mancrushmonday.
Show of your cat by snapping a picture of your feline and use #meowmonday.
Tuesday Hashtags
#tuesdayvibes #tuesday #tuesdays #tacotuesday #tuesdaythoughts #tuesdaytreats #traveltuesday #transformationtuesday #tiptuesday #tongueouttuesday #tongueouttuesday #tot #triviatuesday #tuesdaymorning
Tips for using hashtags on Tuesday
Hashtags like #tot and #tongueouttuesday are used when you want to show your pet smiling with their tongues out!
Other fun hashtags for Tuesday you can use include #tiptuesday where you can share different tips and advice with your audience and #transformationtuesday where you can show your audience a transformation you've recently undergone.
Wednesday Hashtags
#wednesday #humpday #wcw #happyhumpday #wellnesswednesday #womenwednesday #womencrushwednesday #workoutwednesday #happyhumpdayyall #winewednesday #wednesdaymood #happywednesday #happywednesdayeveryone #wednesdaythoughts #wackywednesday
Tips for using hashtags on Wednesday
Wednesday is the middle of the week, which has earned it the suitable nickname "humpday". Popular humpday hashtags are #happyhumpday, #happyhumpdayyall and #humpday.
Just like we used #mancrushmonday for our Monday hashtags, on Wednesday, you can use the alternative #womencrushwednesday and #wcw.
Other popular hashtags for Wednesday include words that start with the letter "W": #wellnesswednesday, #workoutwednesday and #winewednesday.
Thursday Hashtags
#thankfulthursdays #thankfulthursday #throwbackthursday #tbt #thursday #thirstythursday #fridayeve
Tips for using hashtags on Thursday
Throw it back and upload an old memory to your Instagram with #throwbackthursday and #TBT.
Everyone is thinking the same thing on Thursday: it's almost Friday or #fridayeve.
Friday Hashtags
#tgif #fridaynight #fridaynightathome #friyay #weekendvibes #nightout #fridayfeeling #fridayfeels #fridayfun #fridayvibes #featurefriday #fridayintroductions #feelgoodfriday #thankgoditsfriday
Tips for using hashtags on Friday
Energy is flying high on Fridays when your audience is gearing up for the weekend. Hashtags like #tgif, #friyay, #fridayfeeling, #fridayfun and #fridayvibes are popular Friday hashtags.
#fridaynightathome is a popular hashtag for those who aren't planning on going out (although, if you do plan to let loose, #clubbing and #club are popular Friday hashtags you can use to showcase nightlight).
If you are a small business or an influencer, #featurefriday is the perfect hashtag to showcase products on a Friday.
Your follows love to get to know you. Use #fridayintroductions to introduce yourself to any new followers you might have acquired since last week.
Saturday Hashtags
#saturdaymood #saturdayvibes #saturdaynight #saturday #weekendishere #saturdaystyle #caturday #sillysaturday
Tips for using hashtags on Saturday
Saturday is for cat with #caturday.
Celebrate the weekend being here with #weekendishere.
Share your outfit of the day (#ootd) through #saturdaystyle.
Sunday Hashtags
#sundayfunday #happysunday #sunday #funday #sundaymorning #sundays #sundayvibes #sundaybest #sundayfundays #weekendmood #weekends #sillysunday #sundaze
Tips for using hashtags on Sunday
You can pair any of the above Sunday hashtags with whichever post you'd like. They aren't specific to anything in particular!
How Many Hashtags Should You Use?
Once you have your specific day-of-the-week-hashtags, how many should you use?
Well, the research is split.
Sprout Social found that using between 2-5 hashtags is optimal, however, other studies have found that using all 30 is best.
So which is correct?
My advice is to test your own account and see what number of hashtags result in the highest level of engagement for you.
How to Find More Hashtags
Finding more hashtags to use for your Instagram posts is quite easy with Tailwind's hashtag finder:
You can see in the image above that Tailwind automatically suggests hashtags based on what is included in your photo and your caption to start with. You can also see whether the hashtag is niche or competitive.
Sign up for a free Tailwind account (using my referral link) to begin using their hashtag finder!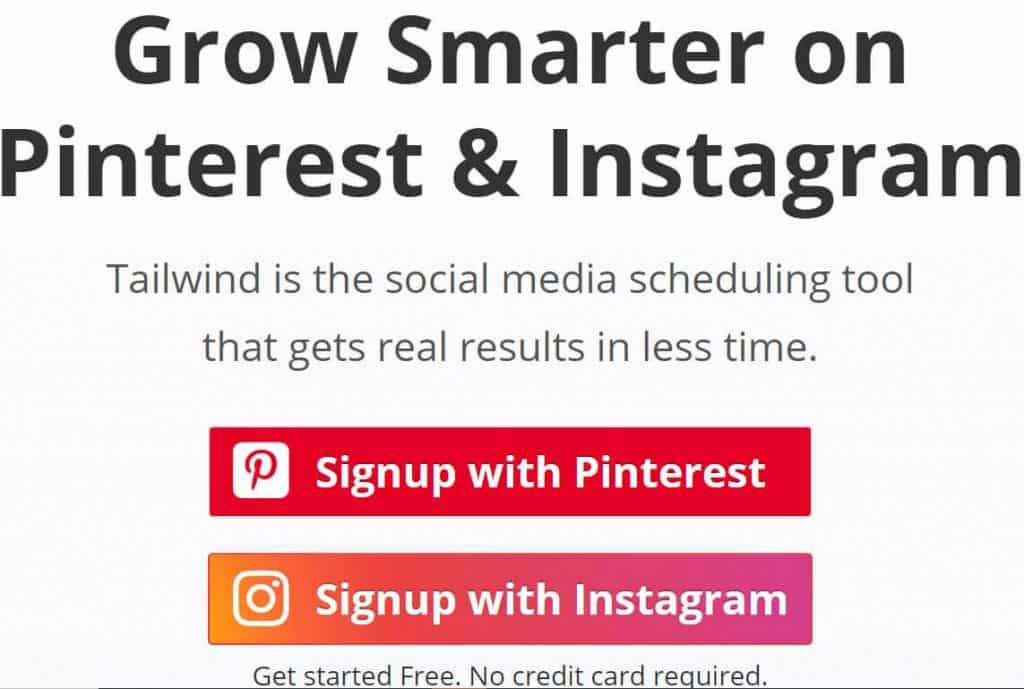 More Popular Hashtags
Find more popular hashtags for Instagram here:
Pin me: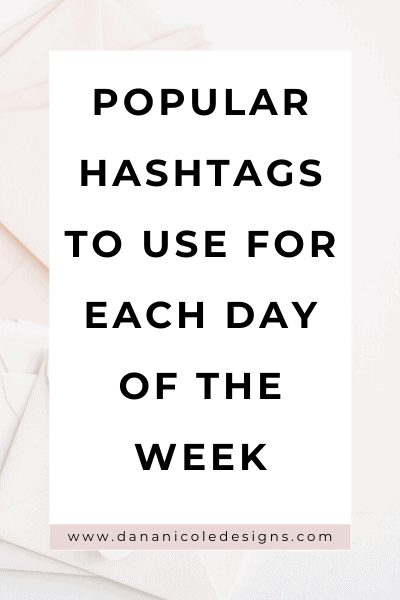 ---
This article may include affiliate links. As an Amazon Associate I earn from qualifying purchases.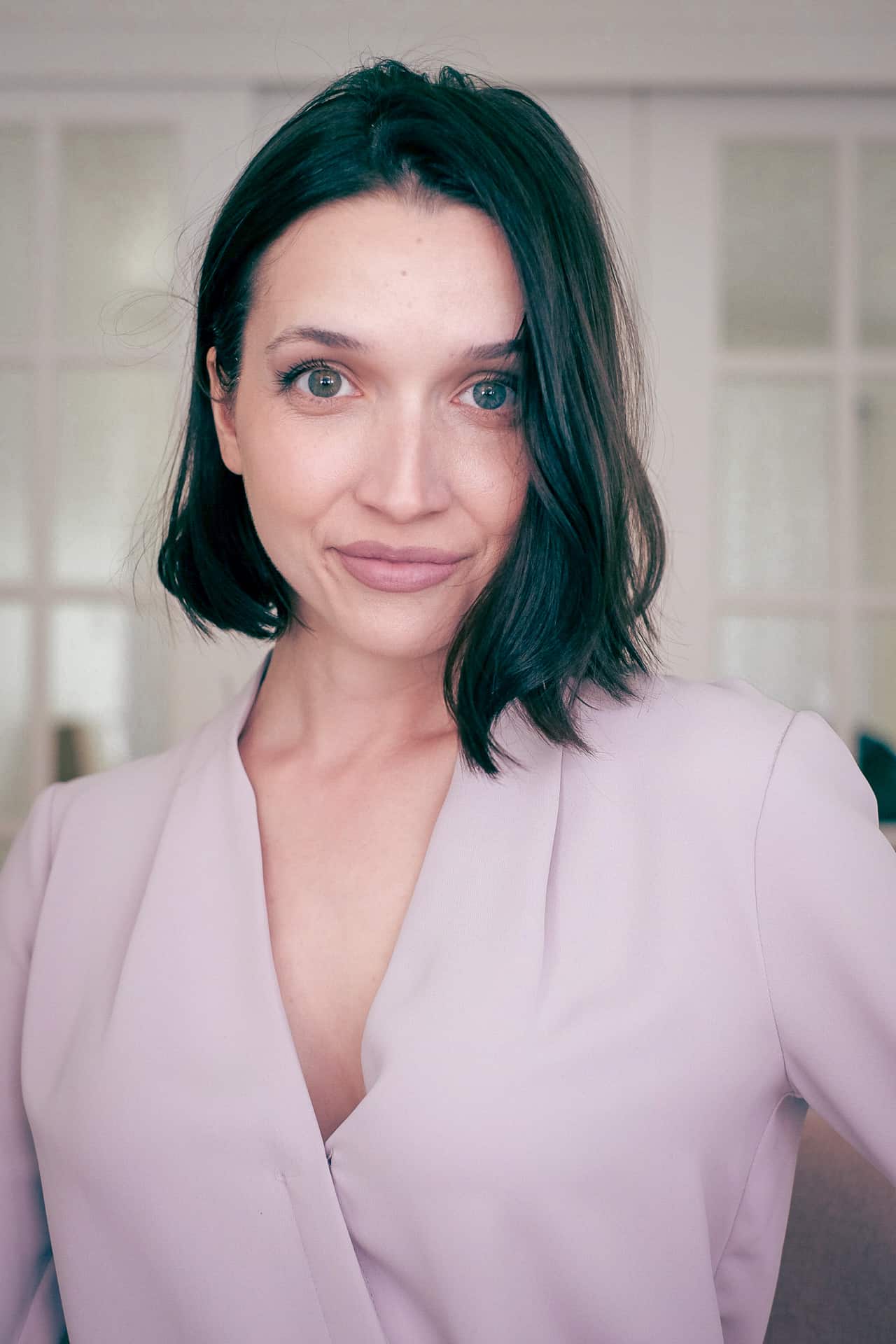 Dana Nicole is an award-winning freelance writer for MarTech/SaaS who was rated one of the best SaaS writers by Software World. She specializes in writing engaging content that ranks high in search engines and has been featured in publications like Semrush, ConvertKit, and Hotjar.
Dana holds a Bachelor's degree in Business Administration and has over 15 years of experience working alongside national brands in their marketing departments.
When Dana's not working, you can find her dancing en pointe, cooking up new recipes, and exploring the great outdoors with her two big dogs.