Last Updated on
If you are looking for puppy and dog hashtags to use on Instagram, look no further! I've put together a list of the best hashtags for dogs that will grow your account, get you more likes and get your furry-pal seen by the more people!
As Instagram only allows 30 hashtags per post, each dog hashtag list below only contains 30 hashtags. You can easily copy and paste these hashtags to use on any of your photos.
Now is also a good time to bookmark this page so that you can come back to it when you need to find more of the top dog hashtags for Instagram.
Top Dog Hashtags
These hashtags are the most popular hashtags for dogs on Instagram. Each hashtag in the list below contains over 1 million photos. While these hashtags are certainly saturated, they are also highly popular.
#dogsofinstaworld #dogoftheday #bestwoof #doglovers #dogslife #instadogs #dogsofinsta #dogsofig #dogscorner #ilovedogs #happydog #ilovemydog #dogofinstagram #doglover #doglife #dogs_of_instagram #lovedogs #instagramdogs #dog_features #doglove #doggy #dogsrule #doggies #dogdays #ilovemydogs #petlovers #fluffypack #mydogiscutest #mustlovedogs #cutedog
Best Dog Hashtags
Using the top dog hashtags above can help you get more likes, but since they are so popular, your posts might get lost in the mix! This next list of dog hashtags have been optimized to include both smaller and larger hashtags so that your posts are sure to stand out, and have a higher chance of making the top posts feed for different hashtags!
#weeklyfluff #bestwoof #dog_features #topdogphoto #excellent_dogs #dogsofinstaworld #delight_pets #a_dogsworld #retrieversgram #dogscorner #mydogiscutest #inspiredbypets #bestphotogram_dogs #dogdailyfeaturesss #ruffpost #meowsandwoofs #dogsandpals #dailybarker #sendadogphoto #worldofcutepets #barkbox #animaladdicts #pawpack #animalsco #barkpack #fluffypack #furrendsupclose #cutepetclub #petfancy
#dogscorner #dogoftheday #delight_pets #funpetloveclub #my_pet_feature #petscorner #excellent_dogs #meowsandwoofs #showcasing_pets #furrendsupclose #bestwoof #dog_features #iganimal_snaps #fluffypack #instagrampetphotos #bestfriends_dogs #bestphotogram_dogs #dogdailyfeaturesss #dogsofficialdog #igclubdogs #topdogphoto #petoftoday #dogsandpals #loves_dogs #happy_pet #atdogs #dogs_of_world #dogsofinstaworld #amazing_picturez_animals #jj_welovepets
#weeklyfluff #bestwoof #buzzfeedanimals #dogscorner #barkpost #puppiesxdogs #petfancy #petscorner #dogsandpals #excellent_dogs #dog_features #petbox #mydogiscutest #dogsofinstaworld #topdogphoto #dogsbeingbasic #poshpamperedpets #pets_perfection #fluffypack #ruffpost #pawpack #beggintime #showcasing_pets #dogcorner #dailybarker #sendadogphoto #animalviews #amazing_picturez_animals #puppylove
Adventure Dog Hashtags
Whether you like to travel, hike, camp or explore with your dogs, these will be some hashtags that you will want to be using!
#dogsthathike #hikingdogsofinsta#livelifeoffleash #dogphotography#bestwoof#LiveYourAdventure #CaliforniaDogs #Roamfree #AlwaysAdventuring#travellingwithadog#dogsonadventure #backcountrypaws#ExploringWithDogs#wildvisuals# #Adventuredogs#dog_features #mydogismy#outdoorswithdogs #excellent_dogs #adventureanywhere #dogportrait #topdogphoto #houndandlife #delight_pets #campingwithdogs #dogsonadventures #ventureout #a_dogsworld #ruffwear
#travellingwithadog #dogsthathike #hikingdogsofinsta#livelifeoffleash #dogphotography#bestwoof#LiveYourAdventure #LiveYourWild#CaliforniaDogs #DogsOnAdventures #NationalParkPaws #Theruffoutdoors #Roamfree #dogsonadventure #AlwaysAdventuring #DogDaysOfInstagram #backcountrypaws #ExploringWithDogs #DogsOfInstagram #WildVisuals #Adventuredogs #dog_features #mydogismy #dogsinwilderness #Mountainmutt #CampingWithDogs #outdoorswithdogs #dogsearth #excellent_dogs
Dog Mom Hashtags
#dogmom #dogmomaf #furbabies #furkids #spoileddog #mustlovedogs #dogmama #crazydoglady#crazydogmom #furbaby #ilovemydog #doglove #lovemydogs #doglover #bestdogever #doglovers #furchild #doggies #ilovemydogs #poshpamperedpets #ilovedogs #mydogismybestfriend #mydogismychild #mydogiscutest #mydogismylife #mydogismybaby #bestdog #doglife #dogsofig #lovedog
Dog Walking Hashtags
#dogwalk #dogwalker #petsitter #petsitting #dogsitter #dogwalking #dogtraining #workingdog #workingdogs #mustlovedogs #doggie #aplacetolovedogs #ilovedogs #dogoftheday #doglover #dogwalkerlife #dogwalkers #dogwalkersofinstagram #dogwalkersofig #professionaldogwalker #ilovewalkingmydog #dogwalkerproblems #dogwalkerofinstagram #doggielove #sillydog #dogs_of_instagram #bestdogever #instagramdogs #atdogs #lovedogs
Best Puppy Hashtags
#puppiesofinstagram #instapuppy #puppies #puppygram #pups #lovepuppies #pup #dailypuppy #puppylove #pupsofinstagram #puppyeyes #puppyface #puppylife #puppykisses #puppiesforall #pupflix #puppiesmakemehappy #puppys #puppyofinstagram #puppypalace #puppybreath #cutepuppy #puppydog #instapup #puppiesofig #pupsofinsta #puppylover #puppypower #puppystagram #cutepuppies
Funny Puppy Hashtags
#funnypuppy #funnydog #funnydogs #funnypuppies #meowvswoof #furrendsupclose #cutepaws #puppymom #puppymoments #puppygram #sillypuppy #sillypup #sillypuppies #loldog #puppysketch #pupflix #mydogiscutest #rufflife #dailybarker #dog_features #my_pet_feature #beggintime #topdogphoto #pawstruckcritters #dogsandpals #puppydog #igclubdogs #dogsbeingbasic #puppiesforall #weeklyfluffballs
How to Find Dog Hashtags for Instagram
The best way to find dog hashtags on Instagram is to use a hashtag finder for Instagram. By using a hashtag finder, you'll be able to curate a list of specific hashtags within a matter of minutes!
I like using Tailwind's hashtag finder.
Tailwind's hashtag finder will help you find hundreds of relevant hashtags within minutes. My favorite part of their hashtag finder is that each hashtag is divided up by level of competitiveness, so I know that my photos wont be drowned out.
You can sign up for a free account to give it a try yourself.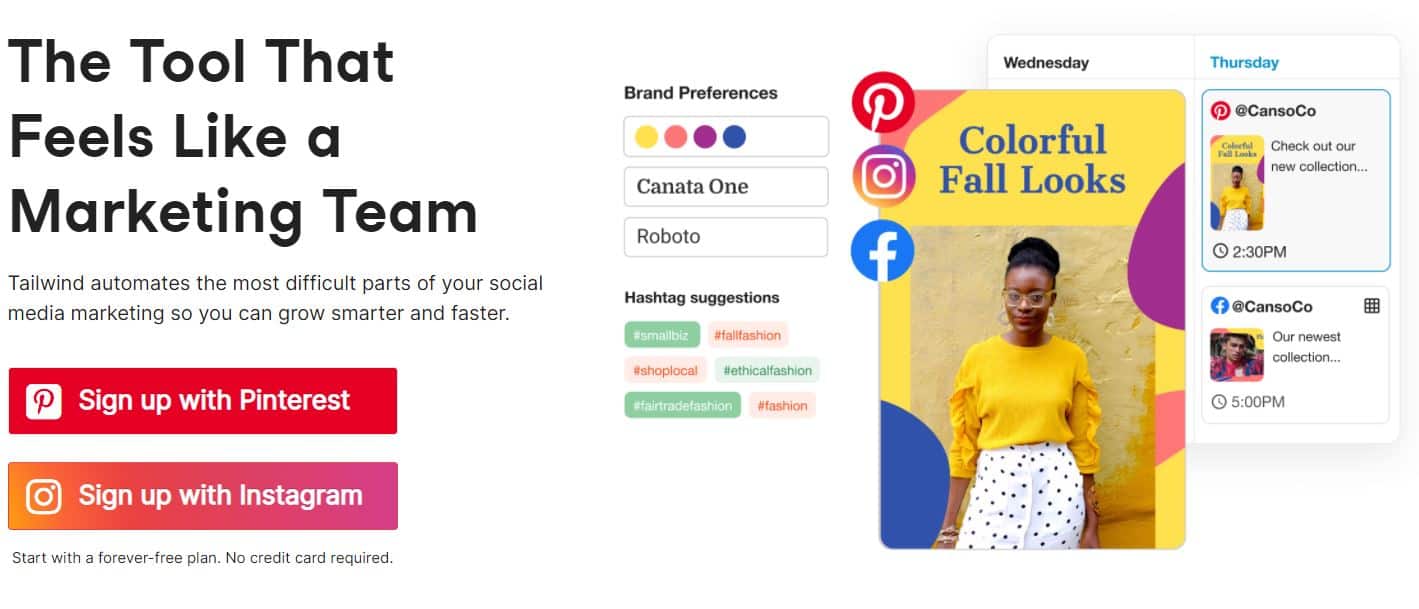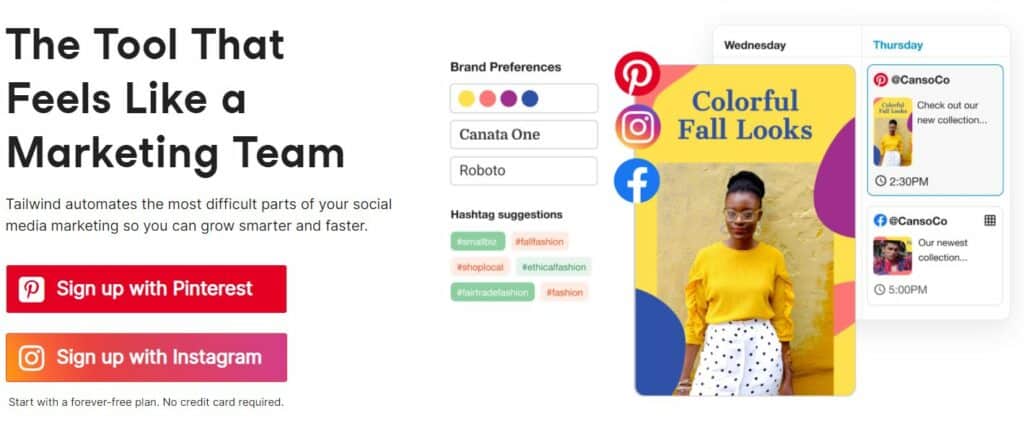 More Popular Hashtags for Instagram
---
This article may include affiliate links. As an Amazon Associate I earn from qualifying purchases.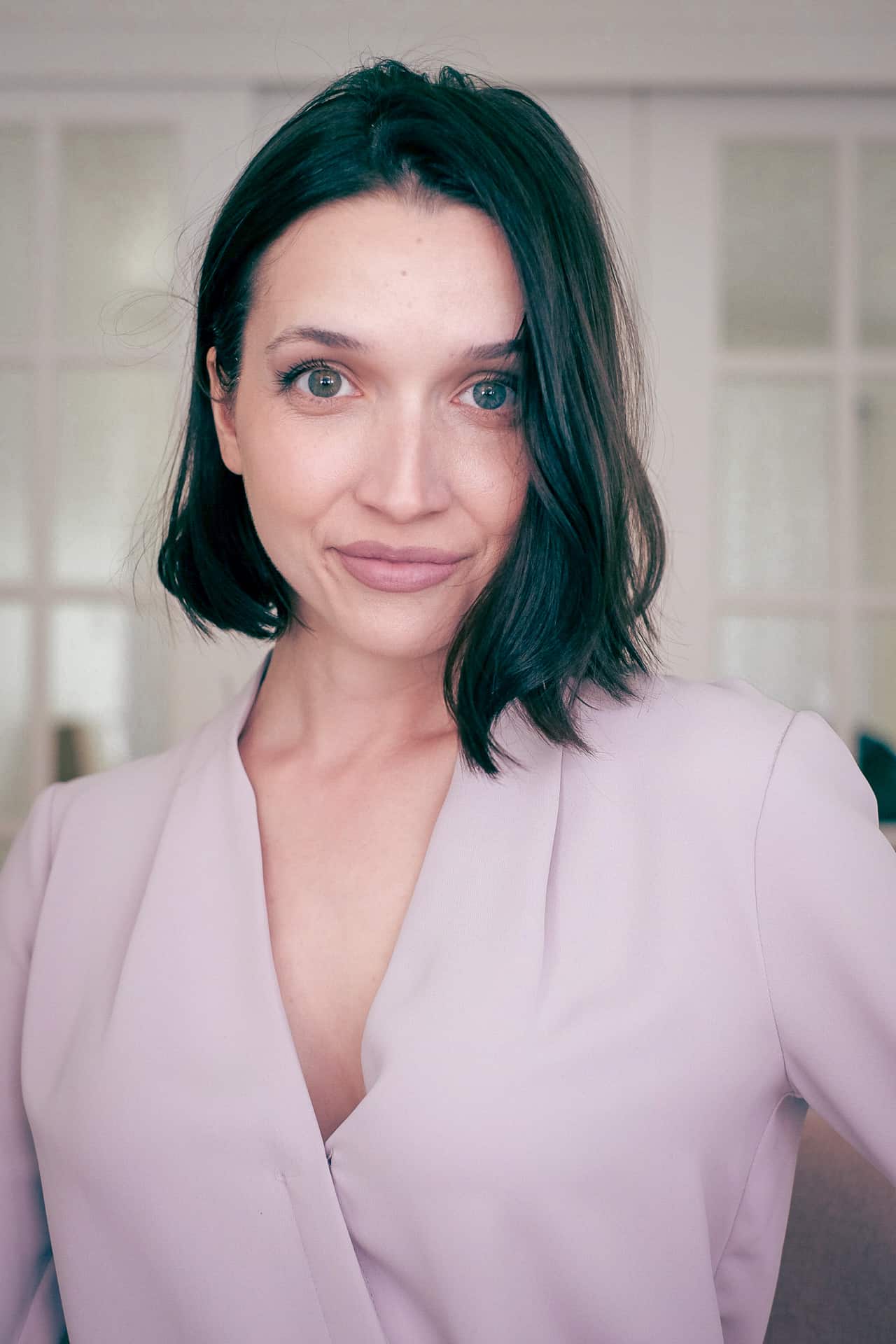 Dana Nicole is an award-winning freelance writer for MarTech/SaaS who was rated one of the best SaaS writers by Software World. She specializes in writing engaging content that ranks high in search engines and has been featured in publications like Semrush, ConvertKit, and Hotjar.
Dana holds a Bachelor's degree in Business Administration and has over 15 years of experience working alongside national brands in their marketing departments.
When Dana's not working, you can find her dancing en pointe, cooking up new recipes, and exploring the great outdoors with her two big dogs.