Last Updated on
If you have a cat and an Instagram account, there's a good chance that you've posted photos of your cat to your Instagram! And in order to get the most views on your cat pictures, you'll want ttaio find the best cat hashtags to use.
I've created an extensive list of cat hashtags for Instagram that you can copy and paste! As Instagram only allows 30 hashtags per post, each "set" of hashtags will contain 30 so that you can easily copy and paste them to your Instagram post. Each list of hashtags has been optimized and includes the best of the best.
Don't forget to bookmark this page so you can come back to it again and again to find hashtags for your cat pictures!
Top 30 Cat Hashtags
The hashtags listed in the top 30 cat hashtags are the biggest and most popular hashtags for cats on Instagram! They all contains over 1 million photos. Your cat posts will be in good company with the following hashtags.
#catsofinstagram #catstagram #instacat #catlover #kitten #ilovemycat #cats_of_instagram #petstagram #catoftheday #cats #catsagram #bestmeow #meow #lovecats #catlady #purr #instacats #catlovers #kittycat #catlife #catloversclub #kitty #instagramcats #meowbox #bestcats_oftheworld #caturday #instacat_meows #cutecat #kittylove #cat_features
Funny Cat Hashtags
If your cat is sassy (and what cat isn't?) then you'll likely want to find some cat hashtags that you can use to share photos of your cat doing something funny!
#toebeans #funnycat #chonkycat #excellent_kittens #magnificent_meowdels #furrendsupclose #meowvswoof #catsygram #catstocker #meowbox #thedailykitten #cat_features #instacat_meows #7catdays #catworldwide #thecatawards #cutest_meow #igcatjunky #yourcatstoday #mygreatcat #poshpamperedpets #elegant_cats #pawstruckcritters #weeklyfluffballs #kitnipbox #cats_with_ties #purfect #catsruledogsdrool #thecatniptimes #crazycatlady
Hashtags for Cat Lovers
#catlover #catstagram #cutecat #meow #ilovemycat #lovecats #catoftheday #cat_features #excellent_kittens #catsygram #meowvswoof #instacat #magnificent_meowdels #ilovecats #ilovekittens #crazycatladies #caturday #petstagram #furrendsupclose #kitty #instagramcats #catlove #cutest_meow #bestmeow #topcatphoto #igcatjunky #club_of_cats #elegant_cats #cutepetclub #catsofworld
Random Hashtags for Cats
If you are just looking for 30 random hashtags for cats, you can copy and paste any of these sets below!
#catelements #kittycat #catlounge #cats_presidency #igcutest_animals #poshpamperedpets #my_loving_pet #showcasing_pets #catlover #pawpack #cutecat #catsagram #kitten #kitnipbox #instagramcats #ilovemycat #thedailykitten #igmeows #buzzfeedanimals #best_cats #catsofinsta #munchkin #catslover #catsoftheday #thecatniptimes #kittensofinstagram #catslovers #catloversclub #catlovers #ilovecats
#catsygram #club_of_cats #7catdays #catsofig #loves_cats #igclubcats #pawproject #fluffycatcrew #meowbox #catsofgram #yourcatstoday #a_world_of_cats #funpetloveclub #hussycats #cutest_meow #cutecatcrew #caturday #catsofworld #catsrequest #bestcats_oftheworld #kings_cats #thecatawards #igbest_cats #mygreatcat #meow #catlife #animalsco #catlady #meow_beauties #ig_catclub
#catsofinstagram #petstagram #petsagram #lovecats #kitty #catstagram #lovekittens #cats #cats_of_instagram #cat_features #excellent_cats #cutepetclub #meowvswoof #cats_of_world #kittens #meowsandwoofs #elegant_cats #catoftheday #instacat #catstocker #magnificent_meowdels #topcatphoto #bestmeow #instacat_meows #igcatjunky #excellent_kittens #catworldwide #pets_of_our_world #weeklyfluff #bns_cats
#amazing_picturez_animals #furrendsupclose #catslife #catsoftheworld #catselfie #iganimal_snaps #kitties #instagrampetphotos #fluffypack #pets_perfection #instakitten #kittylove #catsrule #catsoninstagram #catsruledogsdrool #meowmeow #cutecats #happycats #catsgram #catmom #catagram #lovemycat #my_pet_feature #furry #catsworld #toebeans #pawproject #pleasantcats #mycat #cute_cats_club
How to Find Cat Hashtags for Instagram
The best way to find hashtags is to use a hashtag finder for Instagram. By using a hashtag finder, you'll be able to find hundreds of new hashtags in a matter of minutes!
By uploading your photo, Tailwind will immediately suggest hashtags generated from image recognition software.
But the best feature of their hashtag finder (in my opinion) is the ability to visually sort hashtags based upon their level of competitiveness.
This means you won't need to worry about your Instagram posts getting drowned out by millions of other images because you can easily avoid using too many competitive hashtags!
Sign up for your free Tailwind account to give it a try!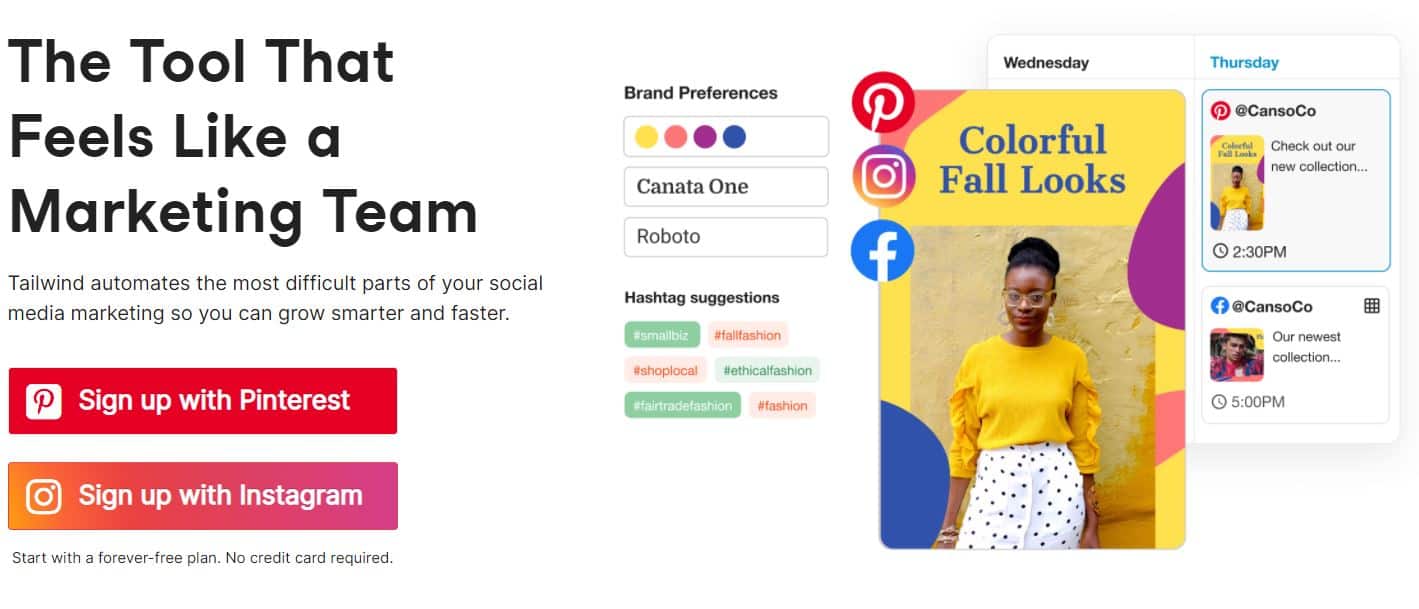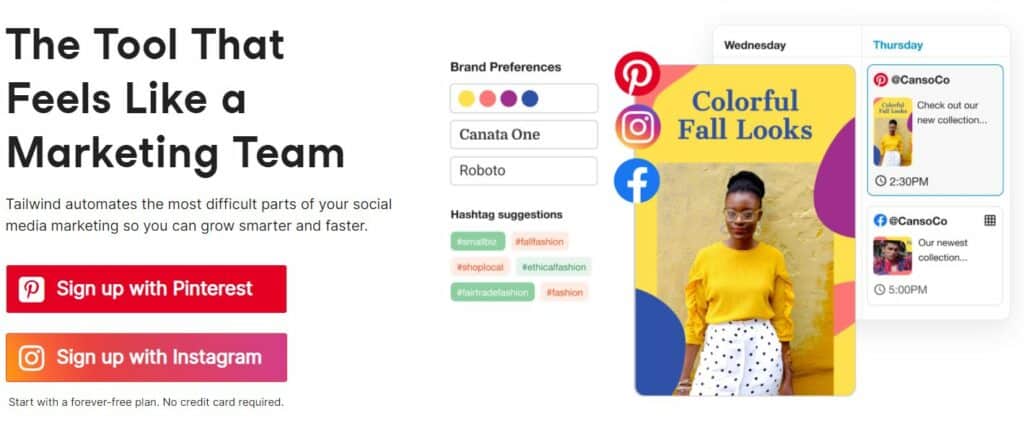 Funny Cat Captions
For the purfect Instagram post, pair your hashtags with a funny cat caption!
Here are a few you can steal for inspiration:
You've got to be kitten me
Fur-tunatey I have the cutest cat
This sassy cat has tons of purr-sonality
What a cat-astrophe
This kitten has cat-titude
My cat is paw-some
More Popular Hashtags for Instagram
---
This article may include affiliate links. As an Amazon Associate I earn from qualifying purchases.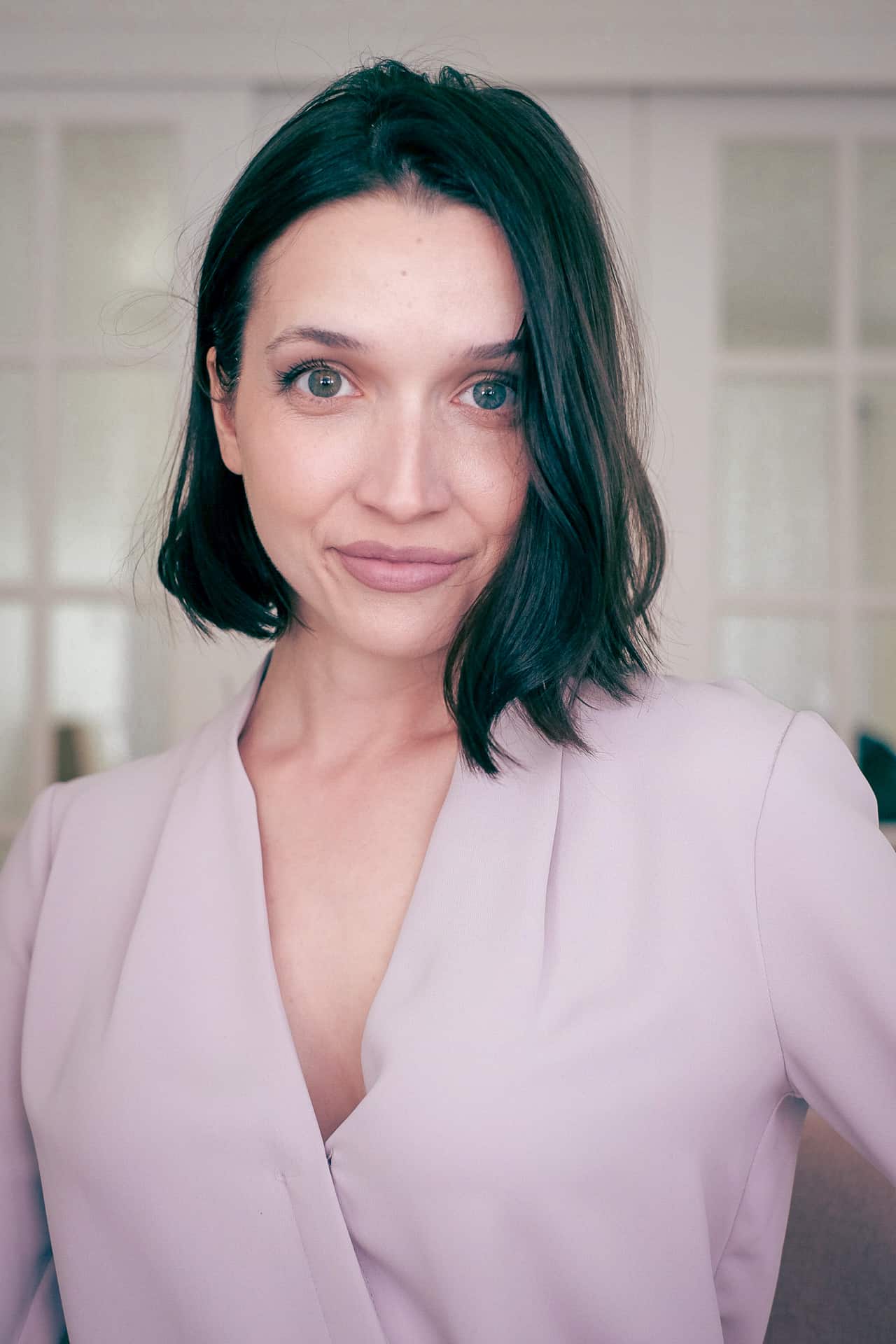 Dana Nicole is an award-winning freelance writer for MarTech/SaaS who was rated one of the best SaaS writers by Software World. She specializes in writing engaging content that ranks high in search engines and has been featured in publications like Semrush, ConvertKit, and Hotjar.
Dana holds a Bachelor's degree in Business Administration and has over 15 years of experience working alongside national brands in their marketing departments.
When Dana's not working, you can find her dancing en pointe, cooking up new recipes, and exploring the great outdoors with her two big dogs.