Last Updated on
Instagram is a social media platform full of creativity. As an artist, you can easily share your art with thousands simply by using high-performing hashtags.
It can feel overwhelming to try and find hashtags, which is why I've put together this list of the best hashtags for art. The following art hashtags have been optimized to ensure that there is a good blend of popular and niche hashtags. Hashtag optimization is incredibly important if you want to maximize your reach.
These hashtags are currently in groups of 30 so that you can copy and paste them directly to your Instagram photo! Instagram allows a maximum of 30 hashtags, and it's best to use all 30 if you want to increase your reach!
Table of Contents
To help you find the exact art hashtags you are looking for, use the table of contents to take you directly to the specific set(s) of hashtags you want.
You can also bookmark this blog post and come back to it at any time!
Top Hashtags for Art
These hashtags are the most popular hashtags for art on Instagram!
#artoftheday #art_spotlight #arts_gallery #artist_sharing #arts_secret #artstagram #sharingart #spotlightonartists #artmagazine #illustrations #artgallery #artistic_share #instadrawing #artist_4_shoutout #artspipl #artofdrawingg #artistsharing #artistsofinstagram #instaart #worldofartists #iloveart #instartpics #creative_instaarts #art_collective #art_empire #artlife #gallery #artshow #justartspiration #dailyarts
Digital Art Hashtags
Use these digital art hashtags if the art you create is, well, digital! They work for art created in illustrator, vector art and so on.
#illustration #digitalart #digitalartist #digitalartwork #digitalpaint #vector #flatdesign #vectorillustration #dribbble #designlife #designlovers #graphicroozane #designart #instaart #digitalpainting #behance #illustrator #digitalillustration #graphicgang #designoftheday #vectordesign #graphicdesigncentral #digitaldrawing #designideas #artdesign #designing #bestvector #illustree #designarf #visforvector
#designstudent #pirategraphic #vectorart #uidesign #adobe #adobeillustrator #digital #photoshop #thedesigntip #simplycooldesign #ux #picame #adobephotoshop #instaartist #designinspiration #graphicdesign #instaartoftheday #digitalsketch #digital_painting #instaartsy #photomanipulation #instaartwork #instaartistic #instaarte #artinfo #instaarthub #illustrationartists #artist_sharing #instaartpop #artshow
Best Hashtags for Artists
These hashtags are specific to promote artists in general on Instagram. You can copy and paste these hashtags to use on virtually any photo of either yourself (the artist) or your art.
#artist #artgallery #instaartist #draw #artoftheday #instaartwork #artnews #newartwork #artinfo #iloveart #artshow #instaartoftheday #instaarthub #artfair #instaarts #abstractarts #instaartpop #art_spotlight #instaartsy #artcall #myartwork #instaarte #instadraw #instaartistic #artiste #artcontest #artist_sharing #artistsofinstagram #artsy #artworks
Illustration Hashtags
#sharingart #sketches #sketch_daily #drawings #pencildrawing #arts_secret #worldofartists #dailyarts #artistic_nation #imaginationarts #instadrawing #paintings #illustrator #draws #pencil #art_spotlight #artistic_support #drawn #artistsharing #drawingoftheday #worldofpencils #art_worldly #paintparty #illustrate #coloredpencils #coloredpencils #artwalk #artcollective #art_empire #myart
#sketch #illustration #illust #sketchbook #sketching #doodle #pen #draw #instaart #artsy #artstagram #instadraw #artist_sharing #artist_4_shoutout #artistic_share #creative_instaarts #art_realisme #penandink #spotlightonartists #artistic #artfeaturedaily #instartpics #artmagazine #myartwork #masterpiece #artofdrawingg #paper #artoftheday #talnts #iloveart
Drawing Hashtags
#streetwearfashion #outfitgrid #highsnobiety #outfitplace #trueoutfit #itsaboutdetail #urbanwear #clothingline #streetfashion #urbanfashion #outfitsociety #streetwear #bestofstreetwear #modernnotoriety #boostvibes #trillestoutfit #complexsneakers #hskicks #outfitfromabove #350boost #streetbeast #minimalmovement #introfashion #dailystreetlooks #wdywt #styleoftheday #trendpig #outfittoss #styleiswhat #nicekicks
Painting Hashtags
#acrylicpainting #acrylicpaint #acrylic #paint #watercolorpainting #watercolorart #contemporarypainting #aquarelle #watercolorartist #inspiring_watercolors #watercolor #waterblog #watercolour #canvas #watercolors #watercolours #watercolorsketch #watercolour_gallery #painting #watercolorportrait #abstractpainting #paintings #artist_sharing #mixedmedia #paintmixing #myartwork #arts_secret #creative_instaarts #oilpaintings #oilpainting
Abstract Art Hashtags
#abstractexpressionism #abstractexpressionist #abstractarts #abstractart #abstract_buff #abstractphoto #abstracters_anonymous #abstractobsession #flaming_abstracts #abstracts #abstractogram #abstrakt #contemporaryart #abstractpainting #modernart #abstractors_anonymous #expressive #artistic_share #abstractors #artinfo #abstraction #instaabstract #stayabstract #abstract #creativeart #abstractphotography #artshow #abstracted #artistic_nation #abstractartist
How to Find Even More Art Hashtags for Instagram
The best way to find hashtags is to use a hashtag finder for Instagram. By using a hashtag finder, you'll be able to tailor your hashtags to your specific post.
You can also combine hashtags from above! For example, if you are posting a painting that is done with watercolor, you could easily combine some of the painting hashtags with some more niche watercolor hashtags.
More Popular Hashtags for Instagram
---
This article may include affiliate links. As an Amazon Associate I earn from qualifying purchases.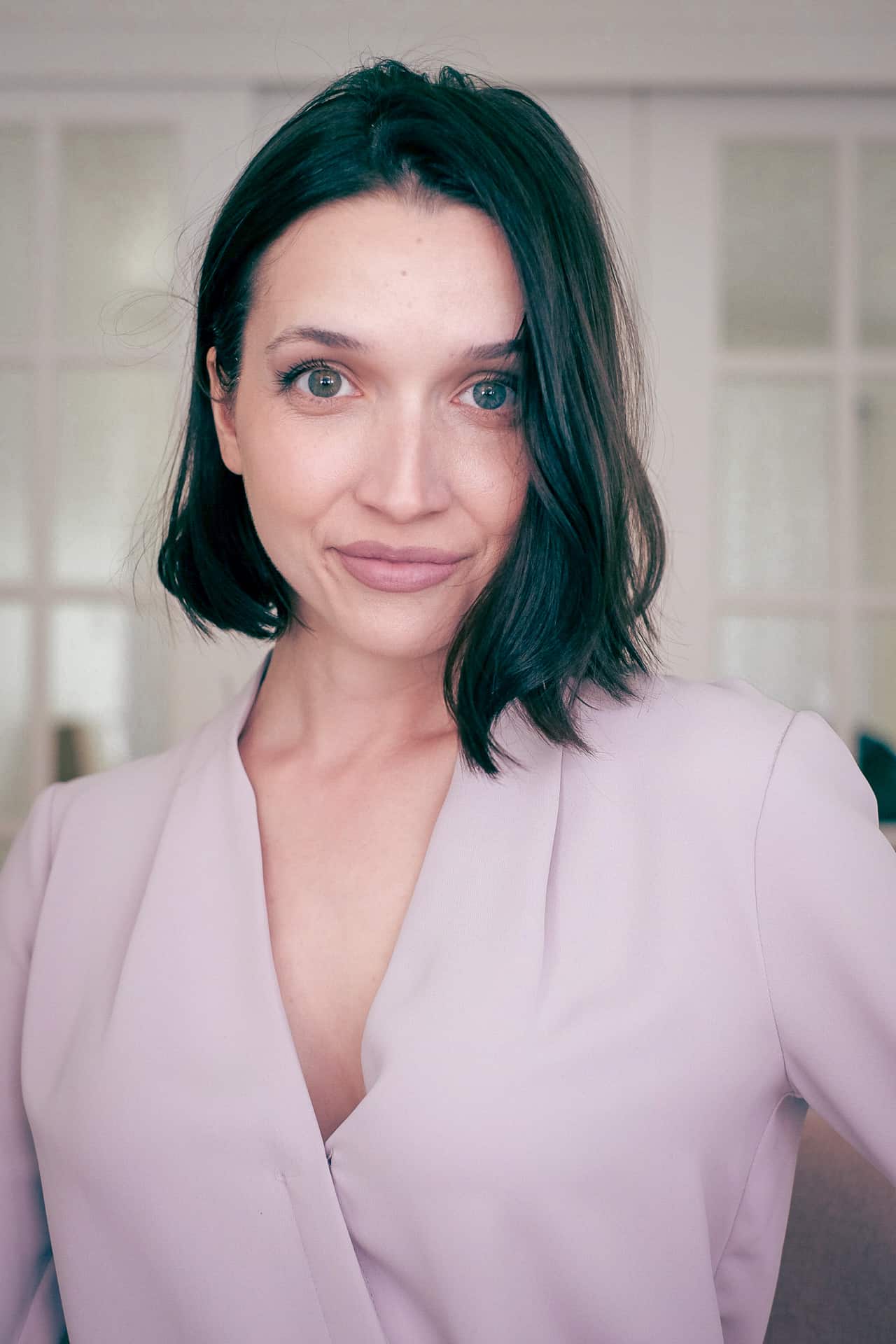 Dana Nicole is an award-winning freelance writer for MarTech/SaaS who was rated one of the best SaaS writers by Software World. She specializes in writing engaging content that ranks high in search engines and has been featured in publications like Semrush, ConvertKit, and Hotjar.
Dana holds a Bachelor's degree in Business Administration and has over 15 years of experience working alongside national brands in their marketing departments.
When Dana's not working, you can find her dancing en pointe, cooking up new recipes, and exploring the great outdoors with her two big dogs.