Last Updated on
If you're a fashion blogger or influencer looking to grow your Instagram account, you'll want to make sure you are using the best hashtags possible.
Hashtags will help you establish your brand, expand your influence and increase engagement on your posts.
This list of optimized hashtags for fashion are easy for you to copy and paste to your own photos.
Top Fashion Hashtags
These hashtags are the most popular fashion hashtags on Instagram They currently all have over 1 million posts associated with each hashtag.
#ootd #lookoftheday #fashiongram #currentlywearing #ootdshare #whatiwore #outfitpost #todaysoutfit #lookbook #stylediaries #styleguide #ootdmagazine #aboutalook #styleblogger #fashiondaily #styleinspo #outfitideas #stylefashion #styleicon #styleaddict #wiw #instastyle #fashionlove #streetstyleluxe #whatimwearing #mylook #fashiondesign #fashiondiaries #fashionforward #stylediary
Best Fashion Hashtags
The best fashion hashtags to use for Instagram are ones that have been carefully examined to ensure that they are a mix between the top hashtags, along with some smaller, niche hashtags. Mixing your hashtags in this way will help your photos get noticed, as they won't get lost in the mix.
The following hashtags have been optimized for you, so you don't need to worry! You just need to simply copy and paste them to your Instagram posts.
#ootd #outfitpost #fashiondiaries #lookoftheday #streetfashion #whatiworetoday #fashiongram #styleblogger #fashionblog #mylook #instastyle #todaysoutfit #whatiwore #fashionpost #styleinspo #currentlywearing #lookbook #wiw #fblogger #streetstyleluxe #stylediaries #ootdmagazine #stylegram #fashiondaily #styleoftheday #summerstyle #igstyle #whatimwearing #outfitideas #realoutfitgram
#fashionable #fashiondiaries #igstyle #fashionaddict #liketkit #igfashion #fashionstyle #whatiwore #outfitinspiration #fashiondaily #outfitoftheday #fashiongirl #wiw #styleoftheday #fashionlover #fashionweek #wiwt #lotd #fashiongram #fashioninsta #fashionoftheday #fashionblog #lookbook #fashionforward #fashioninspiration #fashionlove #fashionkilla #fashionlovers #styleblog #stylegram
Fashion Hashtags to Get Noticed
If you have a smaller following on Instagram, using smaller hashtags is a surefire way to increase the chance that your photos will be seen and land on the explore page.
While more popular hashtags can certainly bring you in lots of likes, your post can be buried quickly under the other content. If you want to get noticed, the following hashtags are smaller, meaning your post has a higher chance of making the "Top Posts" section of each hashtag.
#ootd #lookoftheday #ootdmagazine #ootdfash #fashifeen #fashionfury #styleblogger #nightouttfit #clothesmybff #americanstyle #thefashionforce #fashion_land #classyandfashionable #outerfashionlish #lawsofashion #closettjunkie #fashionlivesonootd #hairsandstyles #kissinfashion #whatiwore #fashionpost #dressmyfashion #clothingrequest #fashiondiaries #dresscode_fashion #f21xme #livelovebeauty #mylook #todaysoutfit #streetstyleluxe
#ootd_stylish #fashion_blogger #whatiworetoday #whatimwearing #realoutfitgram #ltkunder100 #ltkunder50 #ootdsubmit #stilkolik #fashionigers #whatimwearingtoday #yougotitright #stylecollective #yougotitright #myshopstyle #everydaystyle #wearitloveit #ltksalealert #ootdmag #outfitfromabove #ltkstyletip #introfashion #outfitsociety #dailystreetlooks #outfitplace #bestfitsdaily #outfittoss #inspocafe #trueoutfit #itsaboutdetail
#fashionaddictx0 #fashiaddict #currentlywearing #instastyle #wiw #chictopia #ootdwatch #wearetothe9s #queenoutfits #aboutalook #igstyle #brandyusa #todayslook #fashionlover #fashionfly #mystyle #ootdsubmit #ootdmag #asseenonme #dresses__up #outfitpost #fashiongram #fblogger #yougotitright #styleinspo #outfitfromabove #justperfoutfits #stylehunter #fashionaddict #instaoutfit
Style Hashtags
#watches #luxurywatch #lovewatches #rolexaholics #wruw #rolexwrist #whatchs #thegoodlifeinc #thebillionairesclub #watchesofinstagram #timepiece #watchfam #watchmania #watchanish #wristcandy #watchlover #wristshot #watch #watchgeek #watchcollection #instawatch #watchoftheday #swissmade #watchshop #watchcollector #wotd #watchstrap #watchaddict #watchshot #watchgame
#personalstyle #realoutfitgram #streetstyleluxe #ootdmagazine #ltkstyletip #whatiwore #styleblogger #aboutalook #ootdsubmit #ltkunder50 #currentlywearing #fashionbloggerstyle #ltkunder100 #whatimwearing #igfashion #everydaystyle #stylediaries #lookoftheday #yougotitright #styleicon #outfitinspiration #trendhunter #styleagram #styletips #stylesp #chictopia #ootdshare #stylediary #stylefashion #mystyle
Shoe Hashtags
While these hashtags fall under style hashtags, I felt they deserved their own category since they are specifically for shoes!
#heels #shoelover #shoeslovers #flatshoes #shoeswag #loveheels #iloveheels #heelsaddict #fashionshoes #designershoes #redbottom #stilettos #highendfashion #killerheels #shoeshopping #instaheels #shoes #shoesaddict #luxuryshoes #shoegasm #shoeaddict #instashoes #shoefie #platgorm #shoesday #shoeoftheday #shoegram #pumps #peepmysneaks #highheelshoes
Streetwear Hashtags
If you are posting outfit photos that fall under the streetwear category, these streetwear hashtags are for you.
#streetwearfashion #outfitgrid #highsnobiety #outfitplace #trueoutfit #itsaboutdetail #urbanwear #clothingline #streetfashion #urbanfashion #outfitsociety #streetwear #bestofstreetwear #modernnotoriety #boostvibes #trillestoutfit #complexsneakers #hskicks #outfitfromabove #350boost #streetbeast #minimalmovement #introfashion #dailystreetlooks #wdywt #styleoftheday #trendpig #outfittoss #styleiswhat #nicekicks
Fashion Blogging Hashtags
These 30 hashtags are the best hashtags specifically for fashion bloggers.
#bloggerstyle #fblogger #bloggerlife #bloggerfashion #styleblogger #streetstyleluxe #stylefile #chictopia #classyandfashionable #realoutfitgram #wearetothe9s #styletips #instablogger #shopaholic #styledbyme #minimalstreetstyle #fashiondaily #whatiwore #instastyle #fashifeen #kissinfashion #fashiaddict #dressmyfashion #stylediaries #ootdfash #aboutalook #fashionfury #clothingrequest #bloggerlife #stylebook
How to Find Fashion Hashtags for Instagram
The best way to find hashtags is to use a hashtag finder for Instagram. By using a hashtag finder, you'll be able to tailor your hashtags to your specific post.
For example, if you are posting an outfit photo that focuses on your Nike sneakers, you'll likely want to find hashtags that are specific to Nike, sneakers and footwear.
Tailwind has a free hashtag finder you can try by trialing their software! Their hashtag finder divides hashtags up based upon their level of competitiveness, so you can be confident you aren't using hashtags where your photo will be drowned out by millions of other posts.
Sign up here for your free Tailwind account for Instagram to see how your reach improves by using the right hashtags!
Other Ways to Increase Your Reach on Instagram Beyond Hashtags
Finding the best hashtags are a good start to get your content noticed on Instagram.
Beyond that, as a fashion blogger, you should also be tagging each and every brand that you are wearing in your Instagram photos. Your followers will appreciate knowing where your attire comes from, and you might just get regrammed by the brands your wearing.
It's also worth noting that brands sometimes have specific hashtags they want their audience to use, so it's always a good idea to check for any branded hashtags that you can be using on your posts!
More Popular Hashtags for Instagram
---
This article may include affiliate links. As an Amazon Associate I earn from qualifying purchases.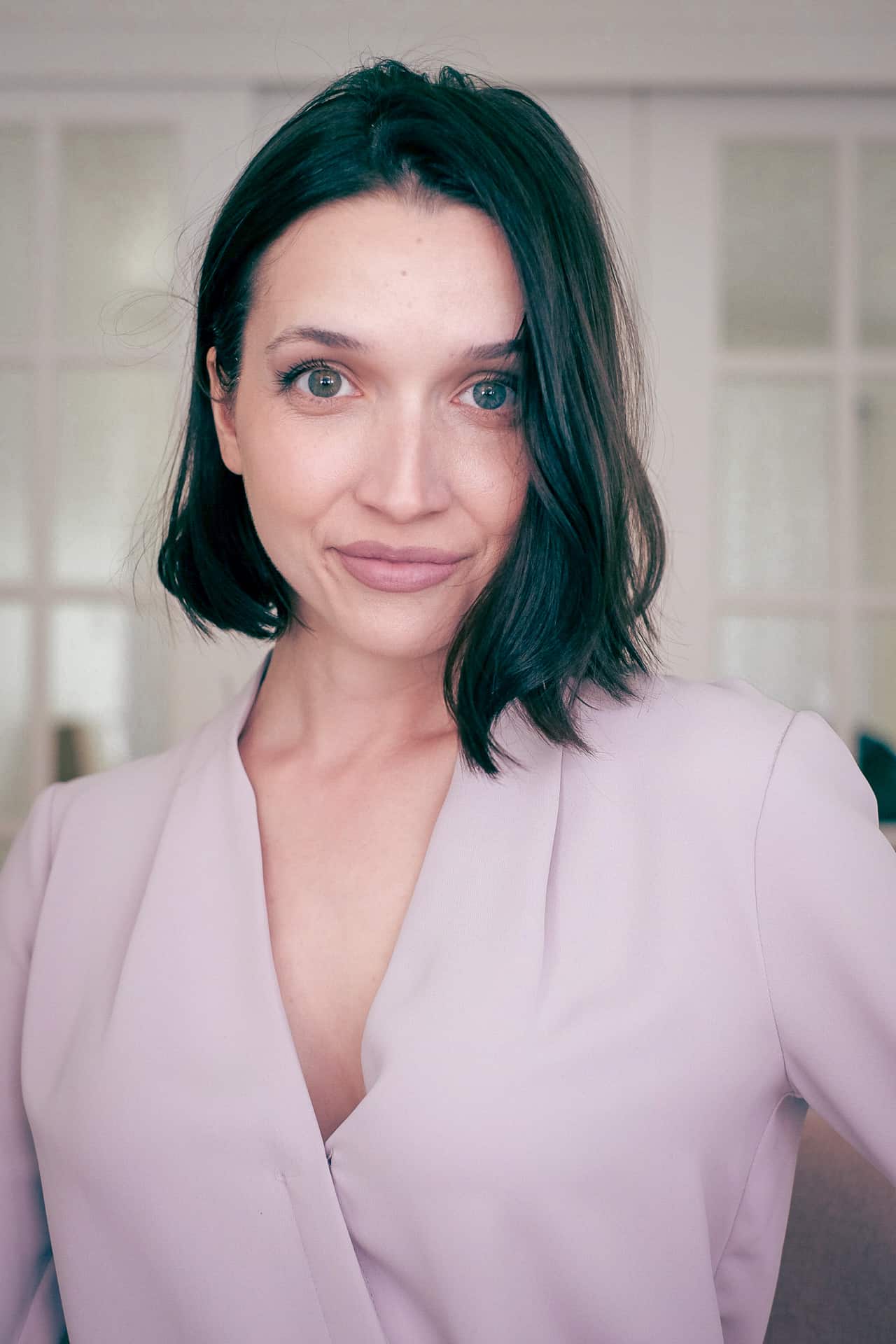 Dana Nicole is an award-winning freelance writer for MarTech/SaaS who was rated one of the best SaaS writers by Software World. She specializes in writing engaging content that ranks high in search engines and has been featured in publications like Semrush, ConvertKit, and Hotjar.
Dana holds a Bachelor's degree in Business Administration and has over 15 years of experience working alongside national brands in their marketing departments.
When Dana's not working, you can find her dancing en pointe, cooking up new recipes, and exploring the great outdoors with her two big dogs.