Last Updated on
Hashtags are a great way to get your posts in front of more people, get featured by big accounts and ultimately grow your Instagram!
When it comes to Instagram, the best hashtags for travel accounts should be a mix of popular and non-competitive hashtags. Rest assured, the hashtags in this blog post have been analyzed to ensure they are the perfect mix of hashtags.
All of the below travel hashtags are listed in groups of 30 so that you can easily copy and paste them into your caption without worrying about going over the hashtag limit!
Best Travel Hashtags
These hashtags are the best travel hashtags on Instagram! They are very general and are not place-specific, so feel free to use them on any travel photo. You can also swap out certain hashtags in order to use location-specific hashtags if you like.
#roamtheplanet #theglobewanderer #travelstoke #bbctravel #traveldeeper #vacationwolf #discoverearth #doyoutravel #planetdiscovery #postcardsfromtheworld #forahappymoment #writetotravel #instatravelling #traveladdict #cntraveler #theprettycities #unlimitedparadise #passionpassport #globetrotter #seetheworld #seemycity #forbestravelguide #guardiantravelsnaps #passportready #greatnorthcollective #traveltheworld #keepitwild #letsgosomewhere #athomeintheworld #flashesofdelight
#lonelyplanet #stayandwander #aroundtheworld #welivetoexplore #instapassport #welltravelled #tasteintravel #exploringtheglobe #travelblog #travelbug #worldtraveler #lovetheworld #goexplore #traveldiaries #livetravelchannel #guardiancities #suitcasetravels #bestintravel #fodorsonthego #aroundtheworldpix #expediapic #cascadiaexplored #arountheworld #travelwithfathom #travelawesome #ilovetravel #visualoflife #fantastic_earth #bestplacestogo #travelblogger
#openmyworld #mytravelgram #discoverglobe #earthfocus #tandctravel #takemethere #awesome_globepix #luxuryworldtraveler #adventurethatislife #awesomeglobe #thatpnwlife #places_wow #travelingram #travelstroke #letsgoeverywhere #tourtheplanet #liveoutdoors #optoutside #traveler #tourism #destinationearth #theoutbound #earthofficial #wanderfolk #welltraveled #adventureculture #modernoutdoors #awesomedreamplaces #travelphoto #darlingescapes
Creative Travel Hashtags
If your photos have an edge of uniqueness, consider using some of these creative travel hashtags.
#agameoftones #urbanandstreet #streetframe #createexploretakeover #visualsgang #artofvisuals #citylimitless #createcommune #awesome_earthpix #infinitytones #streetshared #streets_vision #theglobewanderer #travelstoke #shotzdelight #bbctravel #streetxstory #imaginatones #crazyshooterz #guardiancities #tonekillers #earthfocus #roamtheplanet #welivetoexplore #citykillerz #killergrams #peoplescreative #visualambassadors #bevisuallyinspired #ig_color
Vacation Hashtags
Travel hashtags and vacation hashtags can be used interchangeably, but there are certainly hashtags that are specific to vacations (such as #vaycay and #vacationfun).
If you are hoping to get some additional exposure from your vacation photos, these vacation hashtags can definitely help.
#vacationfun #vaycay #vacation #holidays #instapassport #mytinyatlas #forahappymoment #relax #rest #sunset_captures #vacationwolf #theglobewanderer #planetdiscovery #flashesofdelight #thehappynow #pursuepretty #unlimitedparadise #travelstoke #travelling #tourism #lonelyplanet #travelingram #trip✈️ #tourist #mytravelgram #welivetoexplore #visiting #livethelittlethings #theprettycities #optoutside
You should also try and mix in location-specific hashtags. For example, if you are traveling to Europe, you can use hashtags such as #ig_europa or #living_europe.
How to Find More Hashtags for Travel
If you want to find more of the top hashtags for travel photos, I recommend using a hashtag finder. Using a hashtag finder will help you automatically find highly optimized hashtags that are relevant to your niche! You'll be able to find hundreds of hashtags within minutes.
Additional Ways to Get More Likes on Instagram
Using the best travel hashtags will help you grow your Instagram account, but there are many other ways you can expand your reach.
For travel photos specifically, it's important to geotag your location.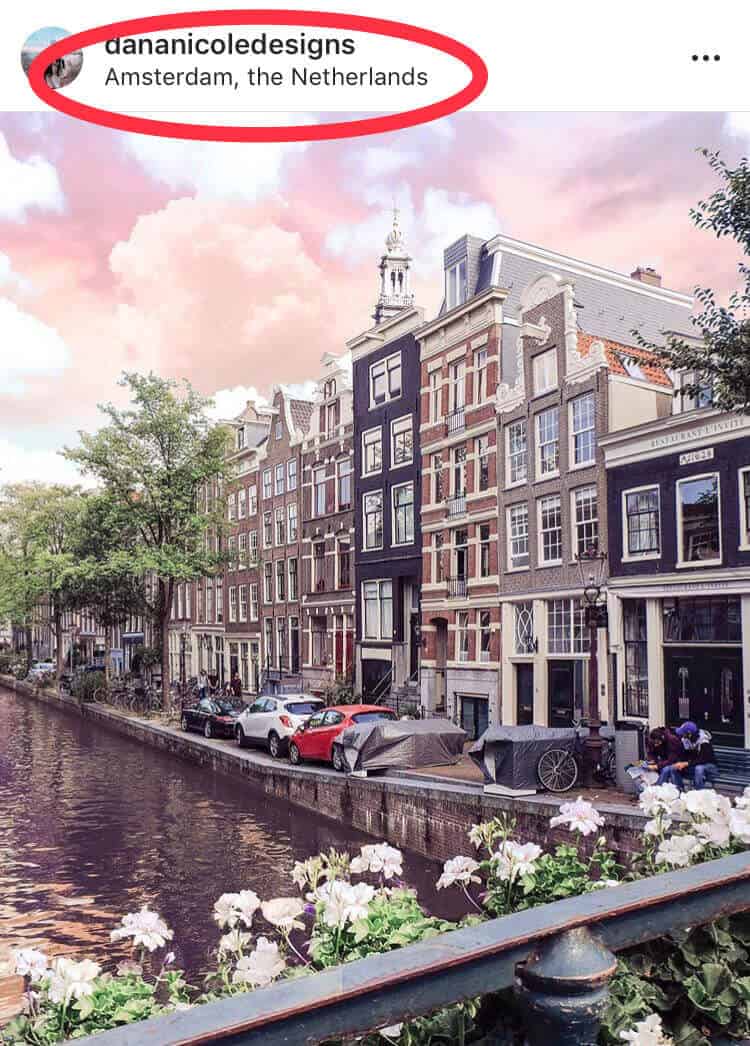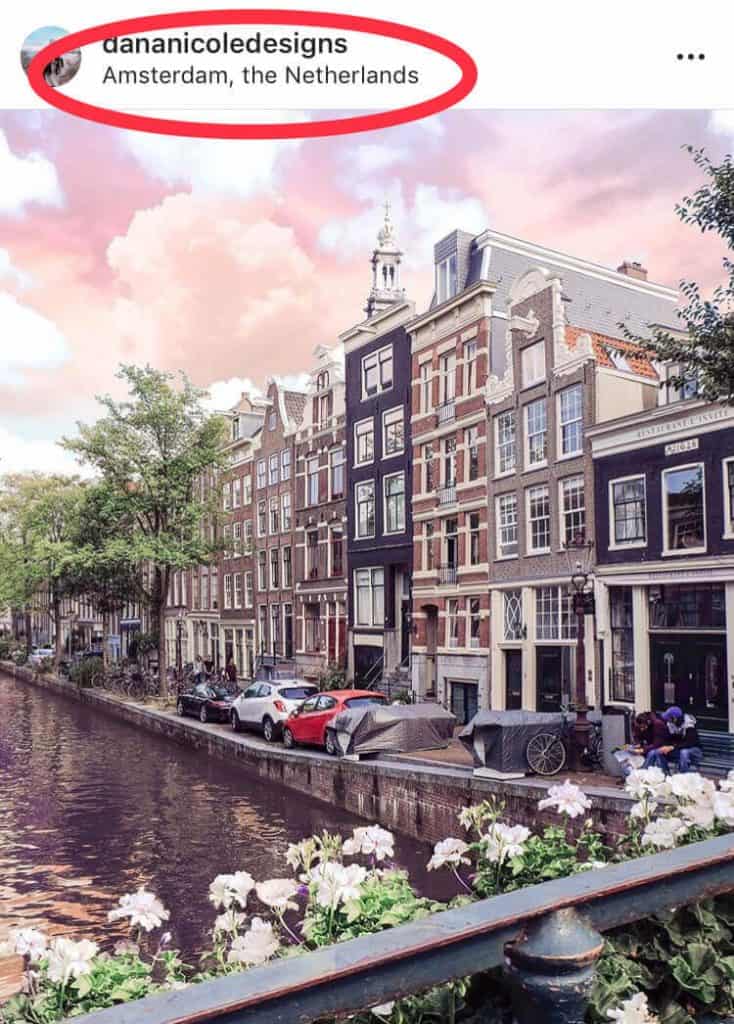 You have many options when geotagging your photos including:
by city
by country
by attraction
Adding this additional information to your photos will help increase your reach.
More Popular Hashtags for Instagram
---
This article may include affiliate links. As an Amazon Associate I earn from qualifying purchases.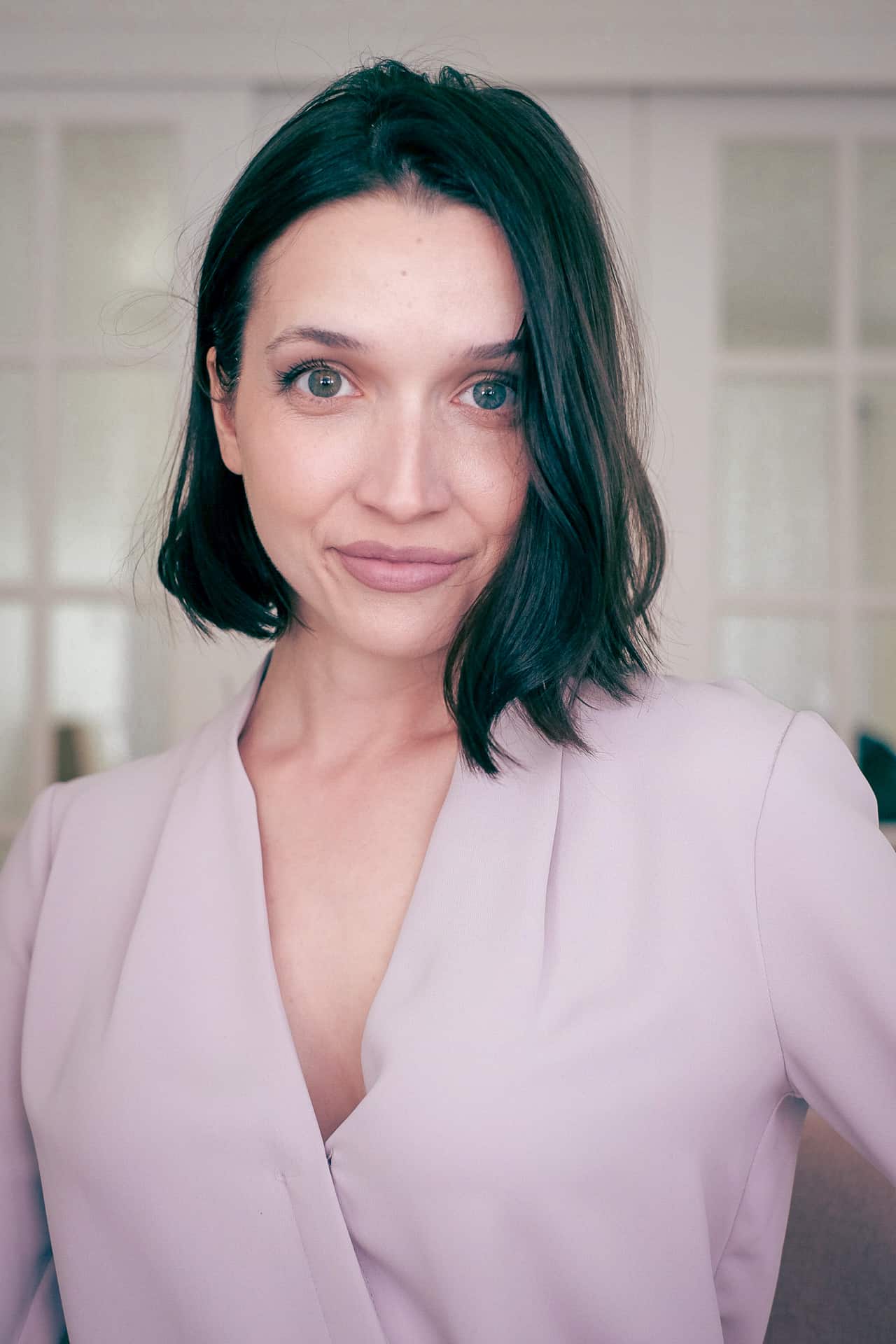 Dana Nicole is an award-winning freelance writer for MarTech/SaaS who was rated one of the best SaaS writers by Software World. She specializes in writing engaging content that ranks high in search engines and has been featured in publications like Semrush, ConvertKit, and Hotjar.
Dana holds a Bachelor's degree in Business Administration and has over 15 years of experience working alongside national brands in their marketing departments.
When Dana's not working, you can find her dancing en pointe, cooking up new recipes, and exploring the great outdoors with her two big dogs.