So you want to know how to become a graphic designer? You're in the right spot!
I'm going to teach you how I became a graphic designer with ZERO experience and without holding a degree in graphic design. I am now a professional freelance designer who makes a living doing what I love (while working from home for myself)!
Step 1: Learn to Draw
The first thing you will learn in design school is to learn to draw and learn the fundamentals of art, thus, when teaching yourself graphic design you should start with this step.
My drawings used to look like they were done with my feet. I'm not going to lie, I was not a good artist.
I'm creative, sure, but could I draw freehand? Nope! So if Mark Kistler's book You Can Draw in 30 Days: The Fun, Easy Way to Learn to Draw in One Month or Less can get my drawings to look good, then it can do the same for you. 
I am definitely not a good artist, and if you talk to many graphic designers they may say the same thing about themselves. This resource is worth the investment (which is only a few cups of coffee)!
I could have never hand-drawn the flower in the logo prior to reading this book: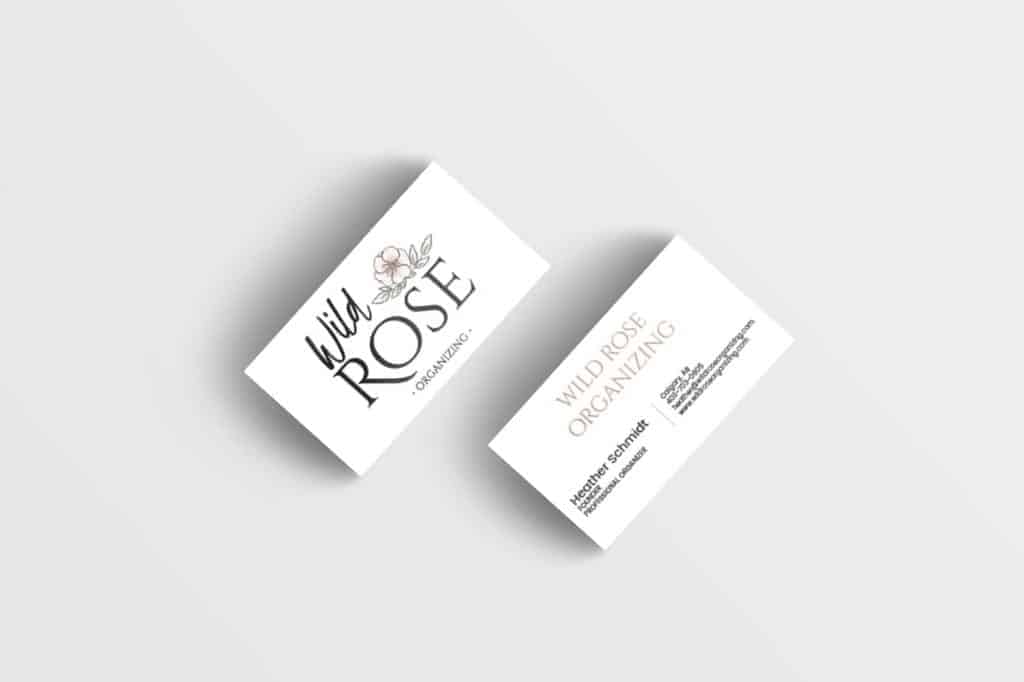 This book doesn't actually teach you how to become a graphic designer, but it teaches you the most important first steps when learning graphic design: the basics of art.
You learn all sorts of incredibly handy information, such as object shading and highlighting, how to give your designs more depth and structure, and different techniques that you won't come across if you dive straight into learning Adobe Illustrator.
You might be asking "but what's the big deal? Graphic design software has rulers and the ability to draw straight lines! So why would a drawing book help me if Illustrator already does all that for me?"
I had the same questions! Why should I learn how to draw if all I want to do is learn graphic design? What gives?!
Learning to draw is important because Illustrator doesn't tell you when your shadows are all in the wrong direction or when you have got the proportions all screwed up.
And Illustrator also doesn't tell you when you are trying to draw a face and the eyes are half the size they should be. But this book does. It helps you through it all.
I can't tell you enough how important it is to learn how to draw first before you teach yourself any graphic design.
Step 2: Learn Graphic Design Theory
"But theory is so boring". I know, I know. Graphic design theory is rarely fun but if you want to become a graphic designer you're going to need to learn some of the boring stuff before jumping into the fun stuff.
Just because you are teaching yourself doesn't mean you get to skip out on everything that's is boring!
Knowing what types of fonts and colors go together and what doesn't go together is going to help your designs immensely.
So learn graphic design theory!
For example, did you know that lime green Comic Sans font is not a good choice? (If you answered no, please see this article on why designers hate comic sans. In fact, you should just read this article anyway as it offers a gentle introduction to typography). 
In regards to theory, I suggest starting off with learning the basics of color, typography, shape, space, lines, texture and size.
A great (and short) read to get you thinking of basic graphic design theory is Molly Bang's Picture This book. BONUS: This book is a picture book, it doesn't get any easier to read than a picture book.
These books are some of my top picks for becoming a graphic designer and learning graphic design theory:
Step 3: Get Some Graphic Design Tools
As a bit of a digital nomad, my office moves around a lot so I like to keep it minimal when it comes to the tools I use. Luckily, graphic design doesn't require lots of gadgets and gizmos (or oozits and whatzits #thelittlemermaid). But the one thing you will need is graphic design software – this is non-negotiable 🙂
You can purchase Adobe Creative Cloud here which contains:
Illustrator: will be used for logos and other vector-based graphics

Photoshop: will be used to create special effects and edit media

InDesign: will be used to create materials for print or online such as brochures, PDF's, books etc.
Plus many other programs that you can use as you grow!
A couple other tools that I recommend getting are:
Wacom Intuos Draw Tablet: I highly recommend you get an affordable tablet, and this is the best tablet you can get for less than $100. I've had mine for over a two years and am kicking myself for not getting it sooner! This tablet makes illustration and logo creation a breeze and lets me have way more control over my designs than when I was just using a mouse. I actually developed tendinitis in my finger from using my mouse so much, and my designs took much longer to create as I tried to draw with a mouse. Now, I use my tablet for just about everything including hand-lettering, logo creation, masking in Photoshop…and let's just say I don't know what I would do with it.
A pencil, paper, and ruler: I have a sketch notebook that I use to create logo sketches in when I am first getting started.
And that's it! You don't need to have a closet full of supplies to get started as a graphic designer.
Step 4: Learn the Tools of Graphic Design
Now that you have the tools and the know the foundation of graphic design, it's time to actually learn the tools (yes! You finally made it to the step where you are going to become a graphic designer)!
I'm thankful for all the affordable online courses out there because they will save you months of time trying to piece everything together on your own.
A graphic design degree can cost upwards of $60,000 but all of these courses are significantly less than that 😉
Here are a few of the best affordable courses to help you become a graphic designer:
Step 5: Build Up Your Graphic Design Portfolio
My biggest worry, when I was becoming a graphic designer, was that nobody was going to want to work with me because I did not go to school for design.
This hasn't been an issue, largely because I've created a portfolio for myself! By taking the courses listed in step 4, you'll have created designs as you are going through the courses – feel free to use these in your portfolio until you have more work!
There are also lots of sites that allow graphic designers to pick up work. When I first started building my portfolio I found clients through friends and family, my local sub-Reddit, and 99designs.
I got a lot of graphic design practice through 99 Designs but I personally wouldn't use it if I was serious about making an income, because you have to design for free and your designs only get chosen if the client likes it best out of the rest of the designs.
I don't like advising anyone to work for free, but 99 Designs gives you a brief as well as client information and is a close step to how the real world works.
More Resources to Help You Become a Graphic Designer
*some of the links above are affiliate links meaning that I make a small commission for referring this product to you. The price is not inflated at all in order to compensate for my commission earned*
---
In Conclusion: How to Become a Graphic Designer
Now that you know how to become a graphic designer all on your own without going to school or getting a degree, let's quickly go over the steps:
Learn to draw
Learn graphic design theory
Sign up with Adobe Creative Cloud and get your tools
Learn Illustrator, Photoshop and InDesign
Build your portfolio
And once you have started to build up your portfolio, it's time to open up your freelance business as a graphic designer!
Receive the latest news: