Last Updated on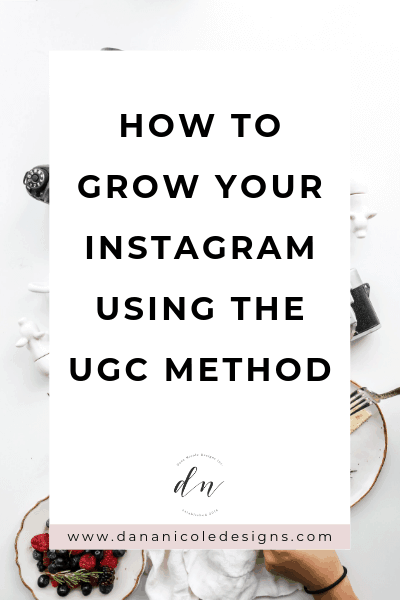 Would you like more engagement on Instagram? Would you like 6.9 times higher engagement, to be exact? Because according to some recent stats, user-generated content in your Instagram feed will generate an incredible 6.9 times higher engagement as opposed to posts from your brand.
There are many different strategies to grow your Instagram account such as interacting with your followers, doing account takeovers and having a beautiful Instagram feed theme.
As someone who manages several different blogs, I'm able to test out different strategies to see what works, and what doesn't work so that I can give you the best advice possible.
For the last several months, I've been reposting user-generated content (UGC) as a method to grow another Instagram account for a different blog, to see how this method compares to other growth methods. In this article, I want to tell you everything I learned while using the UGC method (and whether or not it really lives up to the hype).
What is User-Generated Content (UGC)?
First, let's quickly review what UGC is. User-generated content is simply re-posting content created by your audience (with proper credit, of course) to your social media accounts.
On Twitter, you can retweet. On Facebook, you can share. And on Instagram, you can share posts to your story or your feed.
Reposting photos is beneficial for both parties: you are able to grow your brand by showcasing your audience's images and your audience has the potential to be featured on your account, which in turn can drive followers back to them.
While UGC will help cut back on the time it takes for you to create great content, you will also have the opportunity to show your product in action. UGC is like photo/video testimonials where you get to showcase your products being used by real customers.
Benefits of Posting User Generated Content
Builds Trust
From the perspective of your audience, user-generated content builds trust. Being able to see your product or service in action can help future customers decide if they want to purchase your products.
Fujifilm showcases photos taken by their cameras from their customers on their Instagram feed. If you were thinking of buying a camera, visiting their Instagram feed might just entice you to purchase a Fujifilm after you see all the incredible photos taken by their users.
UGC builds trust and gives your audience a glimpse into what their day could look like if they were to use your products or services.
Saves Time
Reposting photos to your account will save you time. If you are struggling to create content on a daily or weekly basis, incorporating some UGC into your strategy will help you post more content without having to spend more time creating it.
Your Audience Appreciates It
I love when my photos get regrammed to other accounts because it usually means more eyeballs on my own content! As long as you are giving proper credit, your audience will likely be happy that you are sharing their posts with your own followers.
My Experience With User-Generated Content
My other blog is in the dog/travel space where I highlight dog-friendly destinations.
While I am able to take tons of photos of my dog to use as content for my Instagram account, it made so much more sense to feature my audience with their dogs at the various places they are frequenting with their own pups.
The engagement on this account is quite high for an account of ~10K followers: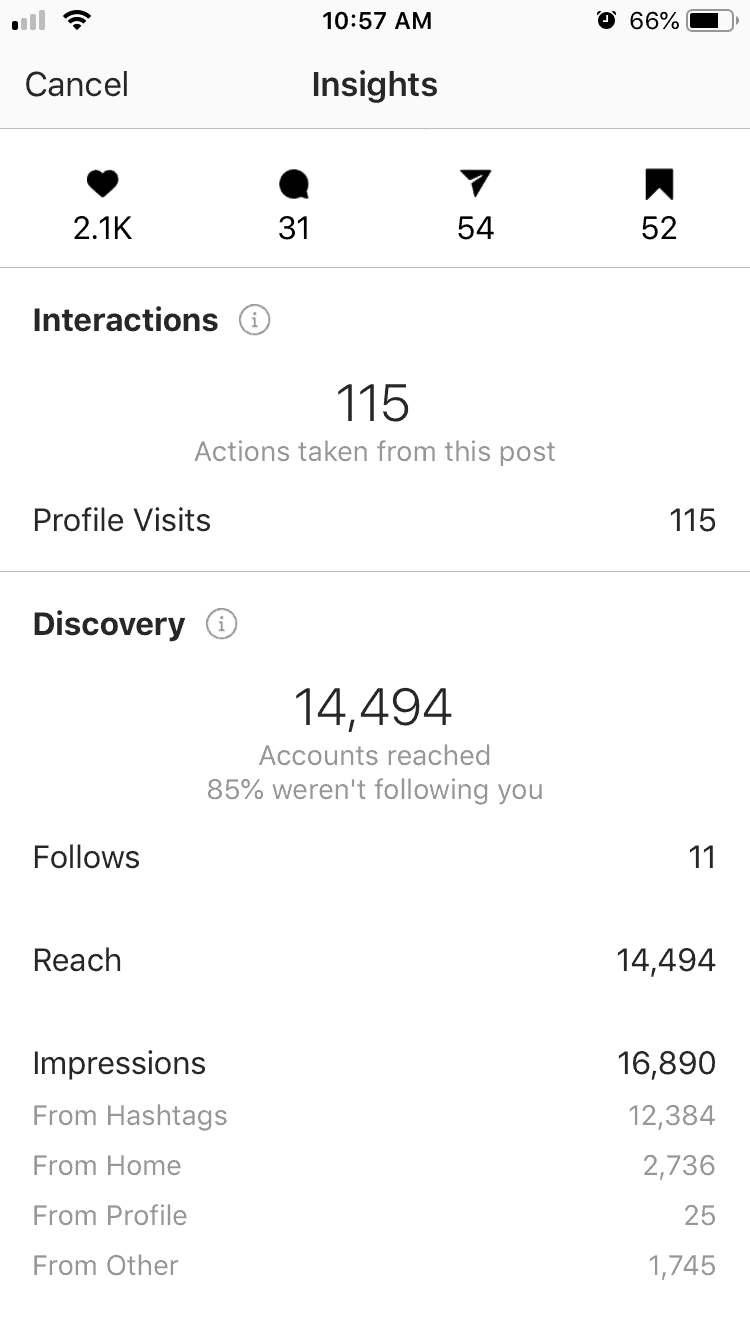 One thing I've noticed with sharing UGC is that the photos I share get shared a lot more (shown by the "paper airplane" icon above). As you can see, this one, in particular, got an extra 54 shares. Generally, the person who I shared the photo from will share it to their own story as they are always happy to be regrammed.
From there, the photo gets shared, and both the original photographer and I are able to benefit from all those extra shares.
Best Apps for Reposting Content
Twitter and Facebook make it easy to repost content, but Instagram hasn't made it quite so easy. We need to turn to a third-party app to help us repost.
There are lots of Instagram theme apps to help you plan your feed, but the best repost app for Instagram is Repost for Instagram. You can quickly repost images and multi-image posts straight to your account with proper credit given.

As a plus, this app is also free.
User-Generated Content Examples
Now that you know the best repost app for Instagram, it's time to gather some inspiration and check out who is currently winning at UGC!
I love how Sharpie has taken a creative-twist to their Instagram account by featuring designs and artwork created with their products.
Adobe constantly uses different themed-hashtags and asks their audience to tag photos for the current month's theme. The images are stunning and while I have the Adobe suite of products already if I didn't, I'd want to rush right out and learn how to use them!
Target is always featuring photos that feature their products, and clearly, it resonates with their audience of nearly 4 million followers.
Starbucks is a great example of a brand who posts their own content but also incorporate UGC into the mix – you don't have to be exclusive in the strategy you choose!
How to Work User-Generated Content into Your Instagram Strategy
We've talked about different ways you can create a killer Instagram feed by using UGC, but there are a few other ways you can incorporate UGC into the mix if you aren't ready to commit to a full UGC strategy.
Share to Stories
Instagram Stories are growing in popularity, so why not add a UGC strategy to your stories? Sharing posts to your stories is easier than your feed as you can do it directly within the Instagram app by clicking on the airplane-looking icon below:

From there, you will be given the option to share the post to your stories!
Mix and Match
Just like Starbucks, you don't need to exclusively share UGC. You can post as much branded content as you'd like and share UGC every so often.
And don't forget that you still need to be on brand with the content you are choosing by sticking to a theme. If you don't currently have an Instagram theme, there are many Instagram feed themes that are very easy to recreate for your own business (especially if you are using the right Instagram feed theme apps to help you)! It's important to have a theme established to help you pick out content to feature on your account.
Use a Hashtag
One great way to build up brand awareness and scout potential posts to regram is by creating a branded hashtag for your account.

Travelling With a Dog uses the hashtag #travellingwithadog for their audience to share their dog-travels. This makes it easy for them to find photos to feature.
Don't Think User-Generated Content Will Work for You? Think Again!
Consumers are 3X more likely to think of your brand as authentic if they are interacting with UGC, and that isn't just limited to businesses that sell physical products.
As a blogger, you might not be sure how you can incorporate UGC into your strategy, so let me give you some Instagram post ideas:
Food blogger: share photos of those who have tried your recipes
Fashion blogger: regram any users who have gotten outfit inspo from you
Business blogger: share testimonials of students, clients or customers who have used your digital products (i.e. I sell Lightroom mobile presets and am always showcasing and sharing my audience's photos using them)
DIY blogger: share photos of those who have created your crafts and projects
The main thing with UGC is that you need to remind your audience to tag you so you can easily find their images!
In Conclusion
User-generated content can be a great way to build trust and make connections with your audience. Just make sure you always give proper credit to the images you are reposting.
---
This article may include affiliate links. As an Amazon Associate I earn from qualifying purchases.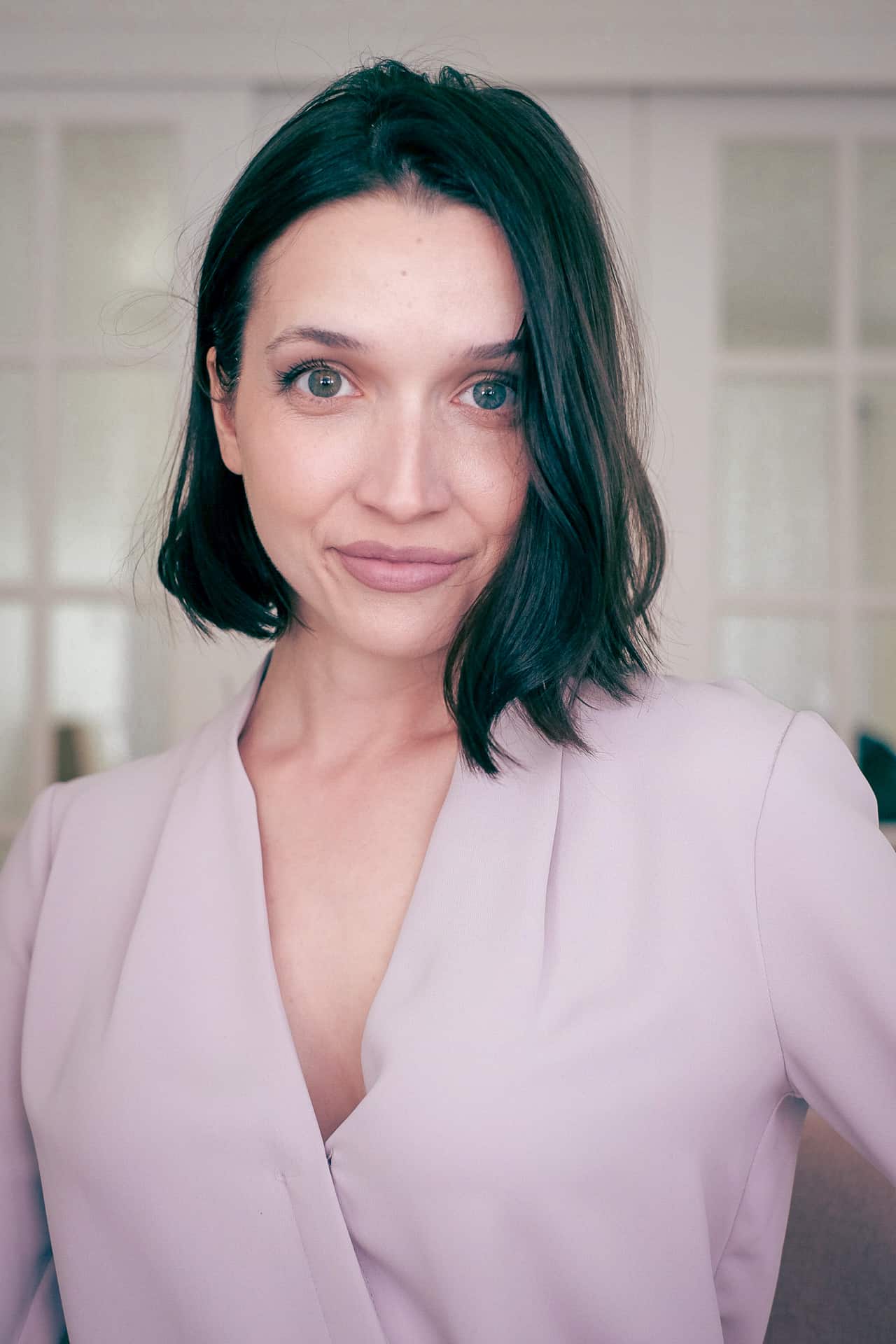 Dana Nicole is an award-winning freelance writer for MarTech/SaaS who was rated one of the best SaaS writers by Software World. She specializes in writing engaging content that ranks high in search engines and has been featured in publications like Semrush, ConvertKit, and Hotjar.
Dana holds a Bachelor's degree in Business Administration and has over 15 years of experience working alongside national brands in their marketing departments.
When Dana's not working, you can find her dancing en pointe, cooking up new recipes, and exploring the great outdoors with her two big dogs.