Last Updated on
This blog niche list will help you find the types of blogs that make money, along with examples of blogs that make money in each niche.
Certain blogging niches are profitable because they share two certain characteristics. We are going to talk about what those two characteristics are so that you can evaluate the profitability of a niche, and be more likely to make money blogging.
One thing most people wonder before (or even after) they've started their blog is whether or not the topic they chose is actually going to make money…
Trying to figure out what to blog about is a complicated process!
Which begs the question: are there certain types of blogs that make money?
Certainly, some niches are easier to scale and profit from than others, but I definitely think that almost any type of blog can make money. And as I'll explain below, it's not always about popularity.
Which is why today, I'm going to be talking about the different types of blogs that make money as well as show you some real-life examples.
Keep in mind that if you don't see your blog niche on this list, that doesn't mean you won't be able to monetize your efforts!
This is just a starting place for you to understand what types of blogs make money so that you can do the same for your own blog.
Most Profitable Blogging Niches
Let's dive into some of the types of blogs that make money to help you find which niche you'd like to write about!
1. DIY/Craft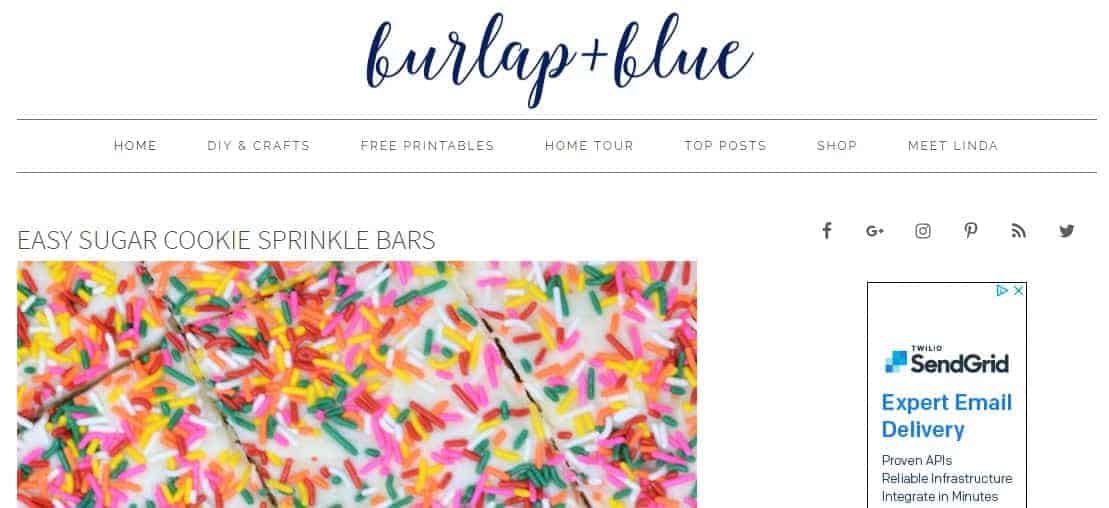 If you're a creative who can make interesting things, a DIY blog is definitely a blog you can start to make you money.
The key to starting a craft-type blog is to be creating crafting ideas that your audience will be keen to re-create. Like any blog, diving into your audience is super important.
Are they moms who are looking for crafts to do with young kids? Are they single new-homeowners who are looking to spruce up their place with DIY decor? Or maybe they are young women looking to knit?
While all audiences fall into the same niche, both of their interests are vastly different! A successful DIY blog will cater to the right audience and develop content to keep them coming back time and time again.
Examples of blogs that make money in this niche:
2. Finance


People will always want to know how to save money and pay off debt. It's an evergreen topic that will never go out of style, and if you are about to provide valuable insight to this niche, you can make money yourself.
As this niche is generally trying to save money, you likely won't be able to promote many high-priced affiliate products, however, you can make a lucrative income from ads and the traffic pouring into your blog.
Examples of blogs that make money in this niche:
3. Health & Fitness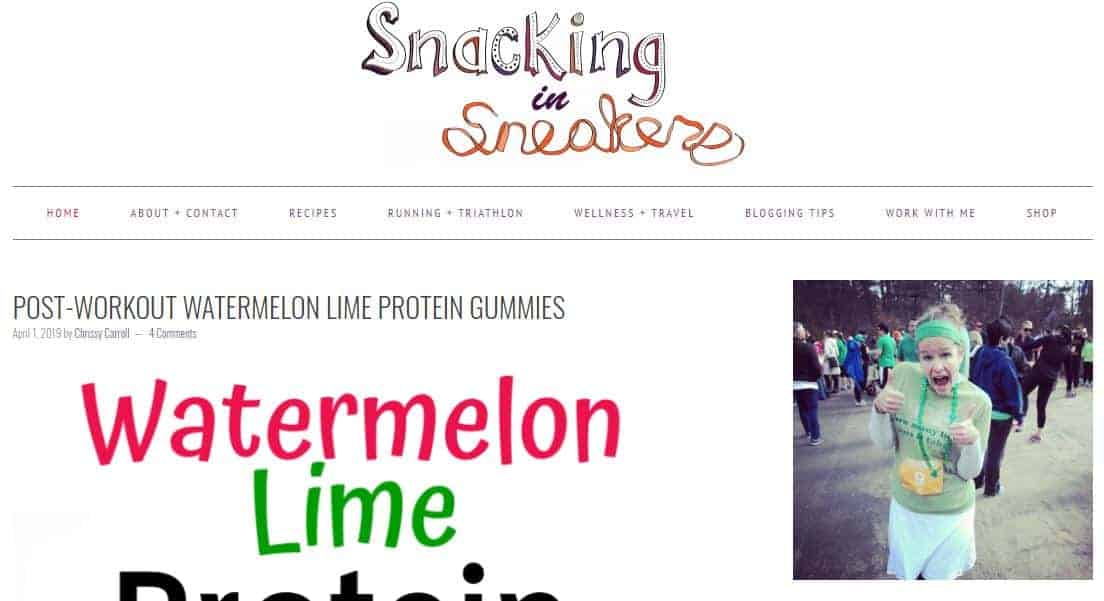 Another popular topic that people will always be searching is health and fitness, and anything related to diet and exercise.
As we talked about above, you can choose to cover a topic that is more evergreen, or you can venture into fad diets/exercises if you want to make money in a less competitive niche (with more risk).
This is a pretty competitive space, but don't let that turn you off.
Depending who you are targeting you can likely promote higher-priced affiliate products in this niche (as opposed to the finance niche).
Examples of blogs that make money in this niche:
4. Pets


People love their pets and are willing to spend any amount of money on them (I can personally attest to this).
The pet niche is a great example of a type of blog that can generate tons of income off affiliate products because quite honestly, people are willing to splurge on their furry-friends.
Examples of blogs that make money in this niche:
5. Food


I've read that food blogs are a bit more difficult to monetize and I believe this is because a lot of people search up recipes and don't get too invested in the content.
What I mean by that is they don't tend to read the preamble before the recipe – they just scroll right down to the recipe.
But don't let that deter you away from starting up a food blog if you are passionate about it. There are many food bloggers who have successfully turned their blogs into full-time careers with cookbooks, YouTube channels and sponsorships.
Even then, you can make money from the ads placed on your website, so if people aren't exactly buying from your affiliate links in the food niche, you can still rely on income from ads.
Examples of blogs that make money in this niche:
6. Parenting


Families are always looking for people to speak their truth and let them know they aren't alone in the sometimes crazy life of being a parent.
Parenting blogs are kind of evergreen in nature, in the sense that your audience might change a bit more frequently than others.
For example, if you blog about newborn tips, your audience is going to be cycling in and out every several months once their newborns grow and your tips are no longer relevant.
To keep your audience longer, don't corner yourself by only writing about a specific age!
Examples of blogs that make money in this niche:
7. Travel

The travel niche has taken off immensely within the last few years.
With a growing trend to work remotely, this niche isn't slowing down anytime soon. Travel bloggers and influencers can earn a pretty penny by collaborating with brands such as hotels and other tourism companies.
Examples of blogs that make money in this niche:
8. Sustainable/Green Living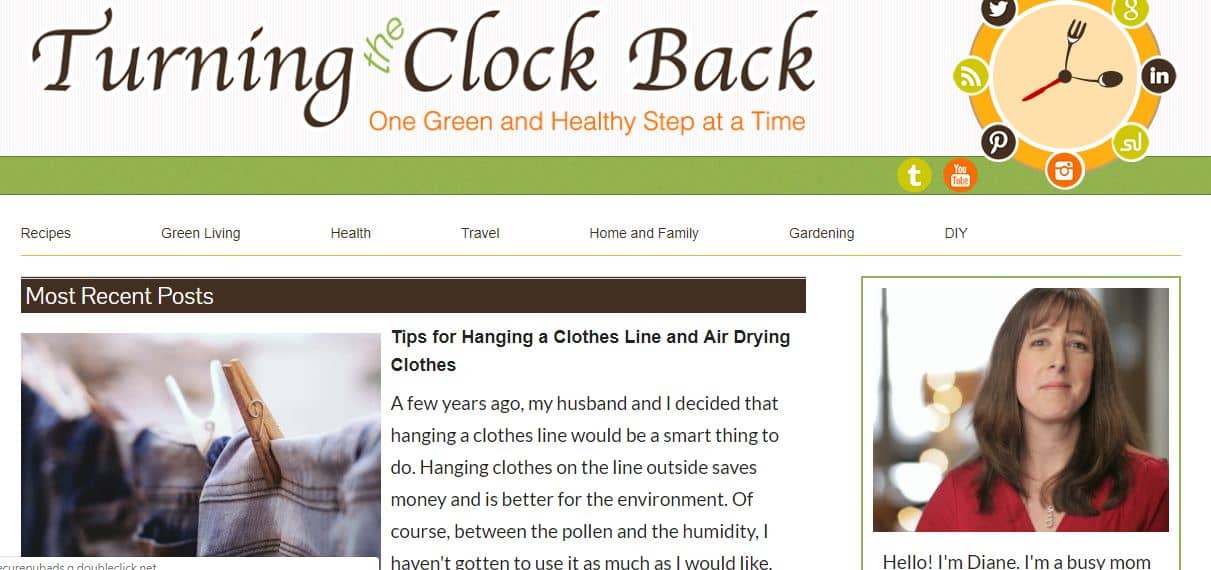 I believe this topic will really take off within the next little bit.
With the warning from scientists around the world that we need to drastically find ways to conserve energy, consumers are also going to be searching for ways they can alter their consumption patterns.
The search term "sustainable clothing" is one example of a term that is steadily growing and has been over the last couple of years, with an increased growth within the last year.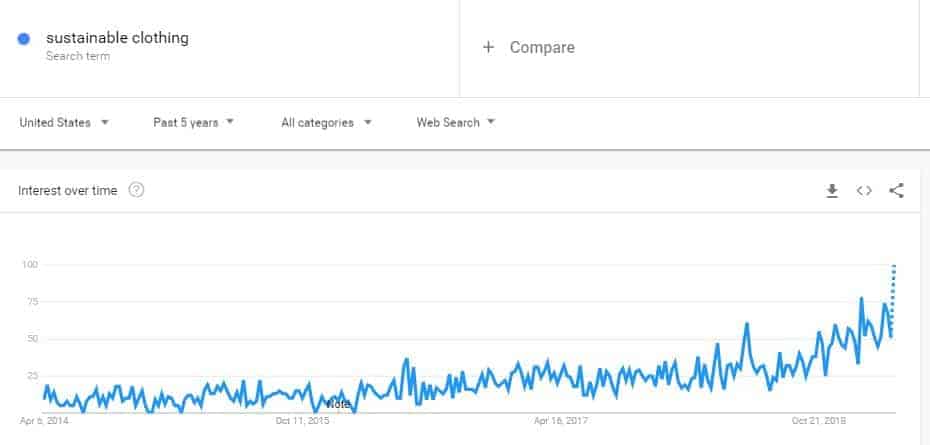 Examples of blogs that make money in this niche:
9. Business


While this topic is incredibly competitive, it's a topic that will always hold interest.
Business blogs can talk about a range of topics from social media marketing tips to e-commerce strategies. There are many different niches within the business category that can earn you money.
If you have experience with something, business blogs can often sell digital products such as courses, e-books and trainings as a way to monetize.
Examples of blogs that make money in this niche:
10. Fashion/Beauty


Beauty and fashion trends change all the time. If you like to keep up with the trends, consider blogging about fashion or beauty! There are so many different options for sub-niches in this particular category.
For example, you could focus on luxury fashion (where you can make high affiliate sales per product). Or you could write about the best fashion finds from Walmart, which won't result in high-ticket affiliate items, but could potentially drive tons of traffic.
Examples of blogs that make money in this niche:
Characteristics of the Types of Blogs that Make Money
There are two types of blogs that make money:
evergreen content
trending content
Evergreen Content
Evergreen content is content that has a long lifespan and is always relevant. Content around evergreen topics are often more competitive, but they are a bit safer to write on because people's interest in the topic isn't going to fluctuate, making it a stable way to earn an income.
The reason why these types of blogs make money is that they have a longer lifespan. If you are new to blogging and aren't sure how to monetize your blog, I recommend picking an evergreen niche.
Examples of evergreen content include health tips (excluding fad diets), workout tips, parenting tips, money saving ideas and so much more.
Trending Content
Trending content is another type of blog that makes money. Trendy content is a bit riskier but can often be less competitive, making it easier to earn an income if you can find a trending topic with little competition.
Topics such as fad diets (think Keto) or journaling trends (BuJo, anyone?) are types of content that will have shorter lifespans than evergreen content.
That isn't to say they will have short lifespans, as a blog in the Keto diet space can be viable for several years, however, these trends tend to rise and fall in popularity.
Trending topics are best blogged about right before the trend is about to take off, so in order to find a good trending topic you need to do a lot of research to find what is currently on the rise!
Every year, Pinterest releases a trends report that can help you identify some of the most popular blog topics for the upcoming season.
Take the search term "instant pot recipes" for example: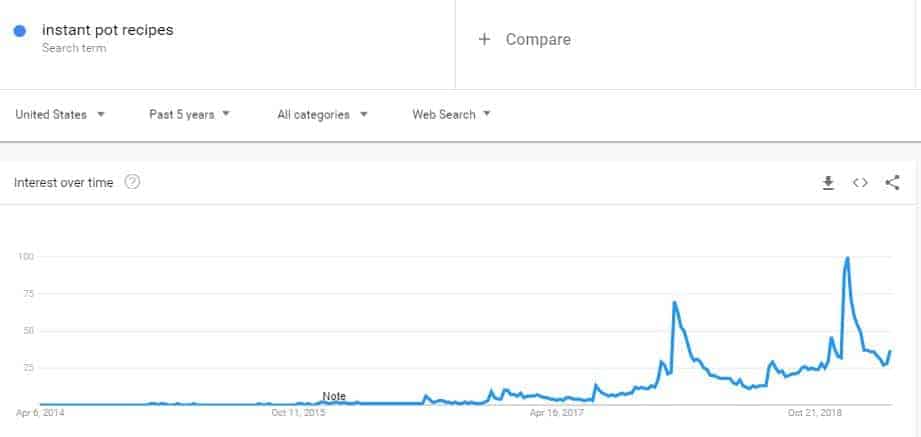 Notice how this trend started growing after Black Friday in 2017? I remember the crazy popularity around instant pots during this time, and it looks like right after they go on sale, there is a huge spike in queries related to instant pot recipes.
If you have a blog centering around instant pot recipes, you'd be seeing a surge of traffic (and income) during those spikes. But it's not sustainable as you can see.
A word of advice: you are often faced with time constraints if you want to monetize off a trending topic, so I don't recommend starting your first blog in a trending topic in order to monetize. You might find that by the time you really understand how to make money from your blog, the topic is no longer popular or profitable.
How to Find a Profitable Blogging Niche
Before I go into the nine types of blogs that make money, here are some tips for finding a profitable niche.
First, take a look at Amazon's Fee Schedule.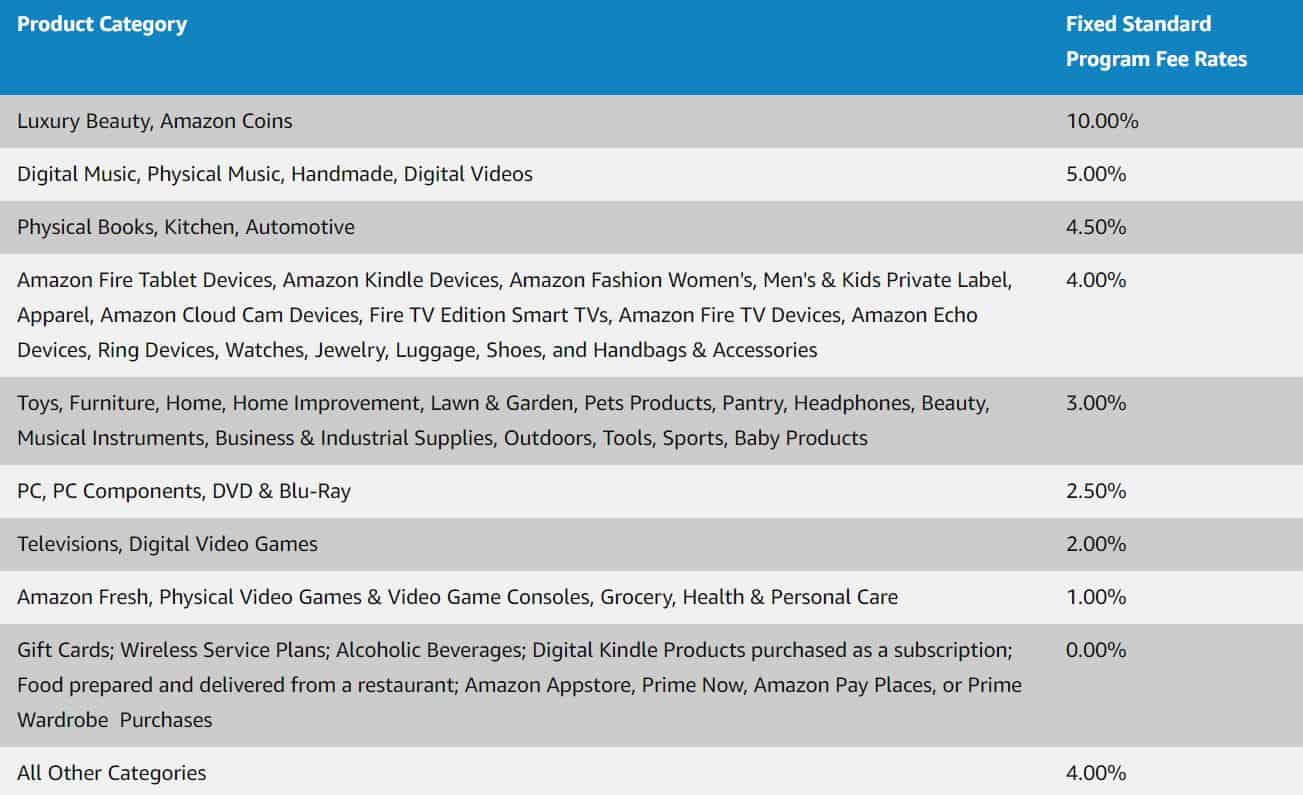 If you are planning on choosing a profitable affiliate niche, the best thing to do is to choose one of the categories that yield the highest commission rates. As per the schedule above, those niches are:
Luxury beauty
Digital music, physical music, handmade, digital videos
If you plan to monetize with affiliate marketing, finding profitable affiliate programs can help you figure out a niche that will give you the highest commission rates.
You can also check out this list of the best affiliate programs for bloggers.
Now, let's move onto profitable blogging niches that can make you money.
Frequently Asked Questions
Do personal blogs make money? Personal blogs (I also like to call these "lifestyle blogs") can absolutely make money, as long as you are writing about the topics in a way that benefits the reader. Remember: your blog needs to solve a problem for the reader and provide valuable information. If your blog can do that (and it's a popular enough topic) I believe it can make money.
Do I need to blog about blogging to make money? No. I've started multiple blogs in niches far from blogging and business, and have found that they are generally less competitive and easier to grow in.
What is the best blogging platform to make money? There are many different blogging platforms, but WordPress is the best in my opinion. WordPress accounts for over 35% of all the websites in the world, and one reason why it's so popular is that:
it's affordable (self-hosting with Siteground starts at only $6.99 per month).
it can grow with you. With WordPress, you have the ability to transform your site into an eCommerce store, collect leads, have ads and many more capabilities that you can easily add on through plugins and other software.
Do all Types of Blogs Make Money?
Not every blogging niche will make you rich, but doing your research will help you identify the types of blogs that make money so you can increase your chances of starting a profitable blog.
If you are just looking to start a blog, I recommend reading through some of my resources that are meant for bloggers who are just starting out:
The Beginner's Guide to Building a Blog That Makes Money
Now you know what types of blogs make money, you'll want to make sure you start off your blog on the right foot.
My "From Pennies to Profit" eBook is 75 pages of strategies, tips and helpful information that I've used to build multiple profitable blogs.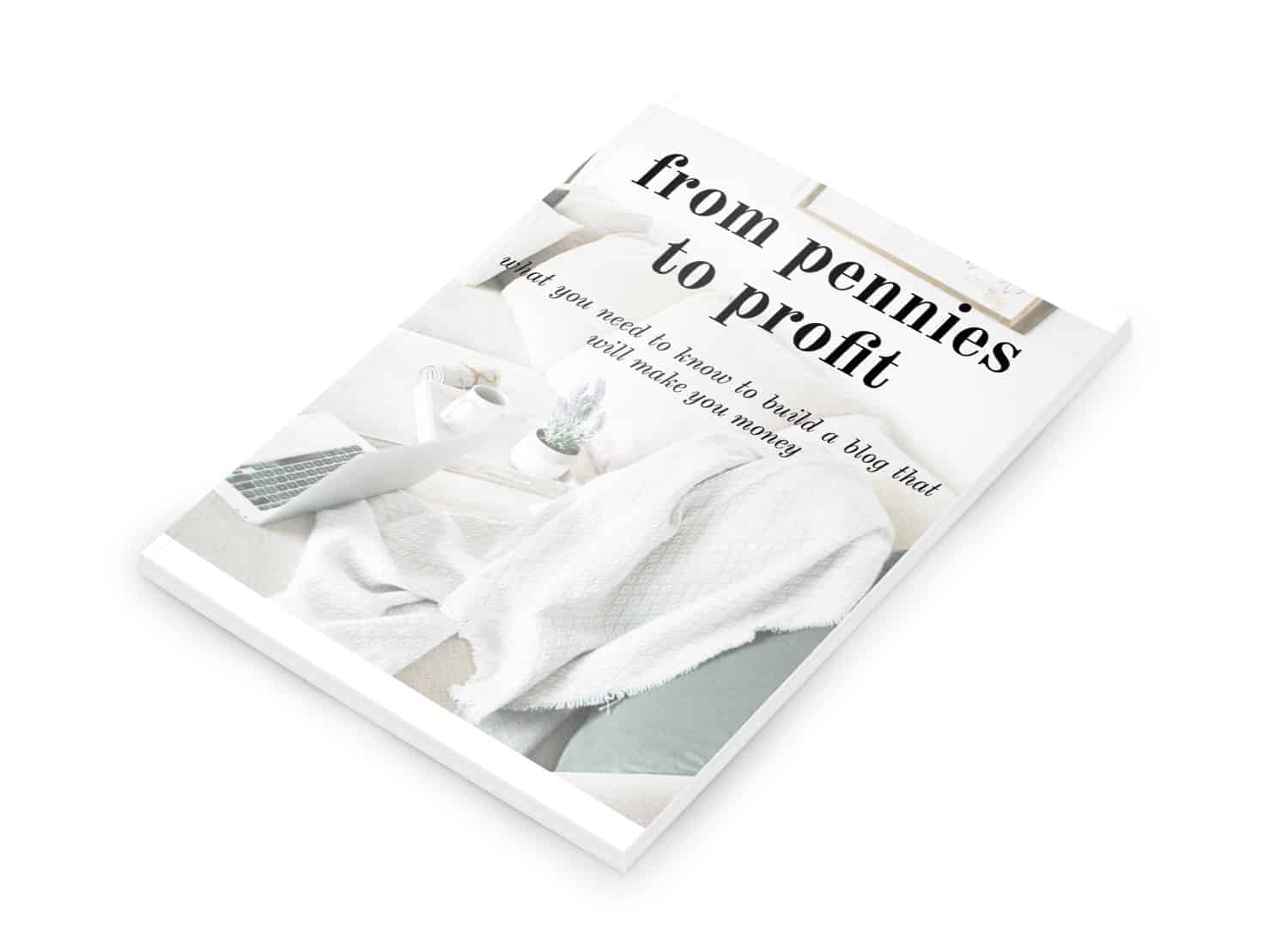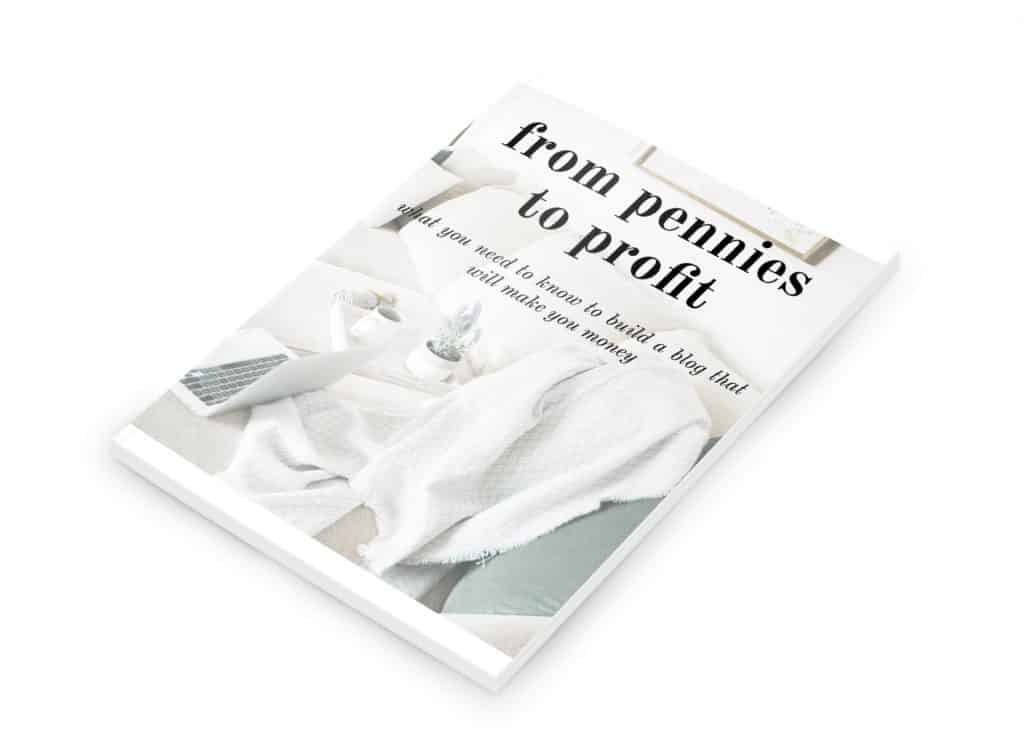 This eBook is full of simple tips that are broken down and explained so that anyone will be able to follow along to start their very first profitable blog.
Click here to take a look at my "From Pennies to Profit" eBook.
Who is this book for?
This book is for anyone looking to earn a profit from their blogs. Whether they want to earn their first $1,000 or just create a blog that brings in enough revenue to pay your monthly bills.
You're going to learn everything from creating high-converting affiliate blog posts to pitching brands to secure brand partnerships.
And if you're thinking, "I don't have an audience yet, will this book still help me?"
Absolutely! This book was made for you!
Click to find out more about "From Pennies to Profit".
Pin me:

---
This article may include affiliate links. As an Amazon Associate I earn from qualifying purchases.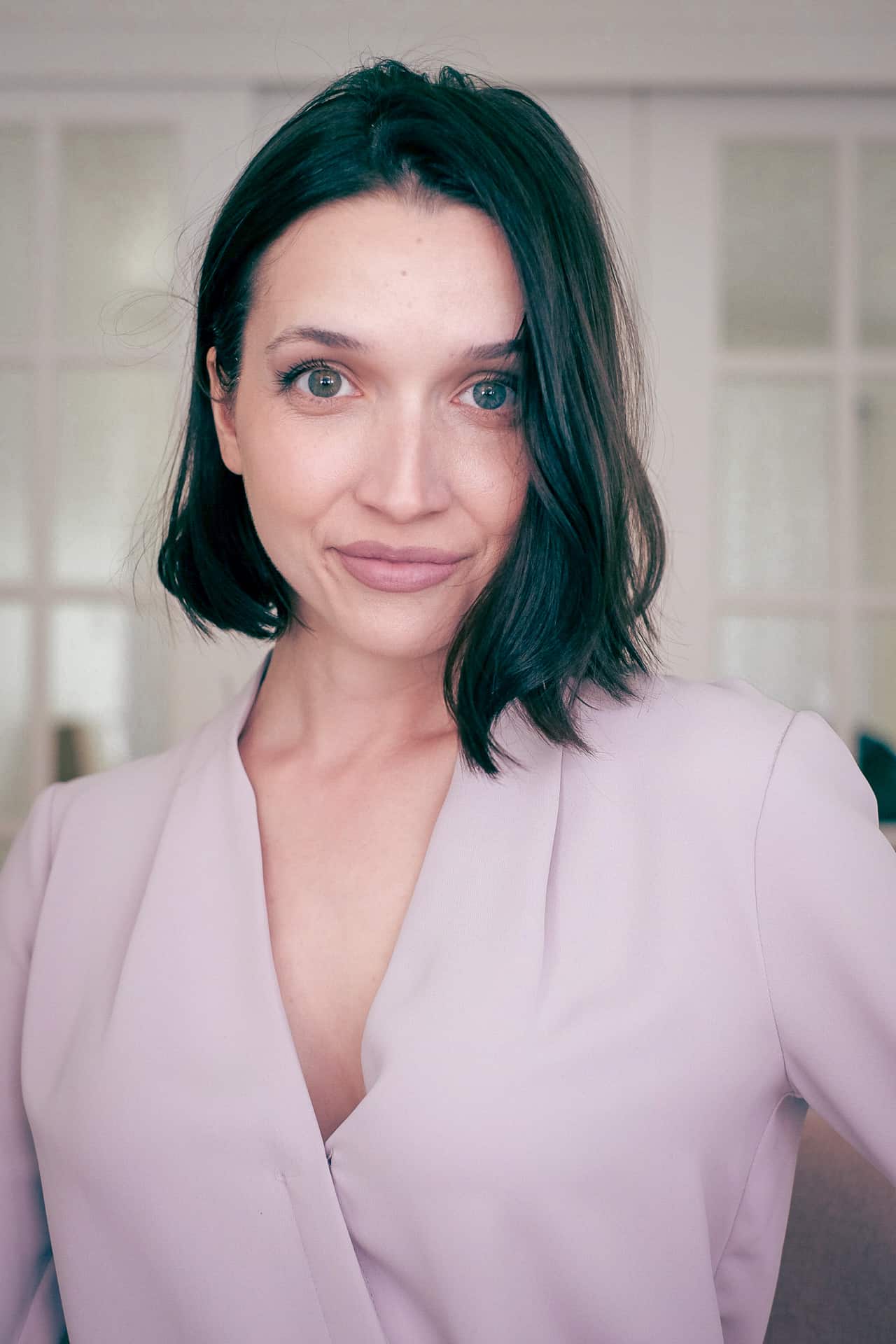 Dana Nicole is an award-winning freelance writer for MarTech/SaaS who was rated one of the best SaaS writers by Software World. She specializes in writing engaging content that ranks high in search engines and has been featured in publications like Semrush, ConvertKit, and Hotjar.
Dana holds a Bachelor's degree in Business Administration and has over 15 years of experience working alongside national brands in their marketing departments.
When Dana's not working, you can find her dancing en pointe, cooking up new recipes, and exploring the great outdoors with her two big dogs.