Last Updated on
If you want to start a blog you've probably come across the term "lifestyle blogger" and wondered to yourself, "what is a lifestyle blog?"
I'm here to share with you exactly what a lifestyle blog is so that you can have a strong understanding of this broad blogging niche!
So, what is a lifestyle blog?
A lifestyle blog encompasses many different topics relating to the writer's life.
The term "lifestyle blogging" refers to the topics a blogger writes about that interests them and their day-to-day lives.
Simply put, if you want to start a lifestyle blog, you can blog about anything that interests you and is relevant to your life.
Having a lifestyle blog offers a fun and flexible way to write! Other blogging niches (such as personal finance, for example) don't offer room to write on multiple topics, whereas lifestyle blogging allows the writer to publish pieces on just about anything.
What You Need to Start a Lifestyle Blog
Like most blogs, there isn't much you need to get a blog up and running.
If you have a laptop with an internet connection, you have everything you need to start a simple blog.
However, many lifestyle bloggers who are writing about their lives also invest in a good camera.
When you write about your life, it also makes sense to document it through photos and videos.
So I'd advise you to invest in a good camera for blogging as well as a laptop, and you'll be ready to go!
Lifestyle Blog Topics
There are so many different lifestyle blog topics you can choose from, and what might be considered lifestyle content to you, might not be considered lifestyle content to someone else.
For example, a brand new mom might blog about parenting, home decor and fitness, whereas a 20-year-old college student might blog about cheap eats, makeup ideas and hair care.
While these lifestyle topics are all vastly different, they all fall under the lifestyle blogging niche.
Here are a few lifestyle blog topics to get you started:
travel
fitness
DIY and crafts
cooking/food
interior design
parenting
money-saving tips
local eateries
pet care
book reviews
makeup
skincare
The above topics are just a place to get you started. You can truly include anything in your lifestyle niche if it fits in with your life!
Lifestyle Blogger Salary
Like any blog, lifestyle blogger salaries can range.
Abby Lawson is a great example of a lifestyle blogger making an incredible income from her blog. The last income report she posted in 2016 showed that she made over $40,000 in the month of December from her lifestyle blog.
Heather and Pete Reese are a lifestyle blogging duo who brought in an impressive $222,875 in August of 2019 from their blog.
These numbers show how profitable a lifestyle blog can be!
And remember: not all bloggers publish their income reports. Many choose not to publicly disclose their incomes. It's very difficult to come up with the average salary of a lifestyle blogger since most choose not to talk about their income.
If you are thinking that it's time you start your own blog, you can follow this guide to start your own profitable blog today.
Examples of Women's Lifestyle Blogs
Here are some of the best lifestyle blogs created by women.
As you read, you'll see that each of them write on completely different topics, but are all still great examples of women's lifestyle blogs.
Joanna Goddard is a writer from New York who has worked for some noteworthy publications. She covers a range of topics from style, motherhood, travel and more.
Straight from Camille Styles' website, the goal of her blog is to help people develop "a life that includes a happy home, bringing people together, a passion for healthy food, a hunger for travel, and a strong sense of self ."
This blog is another great example of how all the various topics of a lifestyle blog can come together for one overall goal (in Camille's case, it's to help people create a happy home).
Lauryn Evarts Bosstick describes her blog as an onion: there are lots of layers. She really nails the description because as we've learned, lifestyle blogs have layers! She began her blog writing on fitness, but her blog took on more of a lifestyle approach over the years.
Lifestyle blogs aren't only written by influencers. Gwenyth Paltrow's blog "Goop" is an example of a lifestyle celebrity-run blog. Kourtney Kardashian also runs "Poosh" which is another example of a celebrity-run lifestyle blog.
Jess Ann Kirby writes on the topics of travel, lifestyle, wellness, home and more. She wants to help women feel empowered and live elegant lives.
Julie Blanner focuses her blog on DIY inspiration for home, cooking and entertaining.
As you can see from the above lifestyle blog examples, there are many different ways to bring a lifestyle blog to life.
The best lifestyle blogs are authentic and are written with care.
What is a Personal Blogger?
There's a major distinction between personal blogger and lifestyle bloggers.
Personal bloggers are just that: personal. Personal blogs are moreso hobby blogs with no intent to monetize.
Lifestyle bloggers, however, blog about their day-to-day lives and can make livings from their blogs.
Should You Start a Lifestyle Blog?
Lifestyle blogs are great for people who don't want to be constricted to one specific niche and would prefer to write on a variety of different topics.
However, that freedom comes with a price.
The lifestyle blogging niche is incredibly competitive so starting your own lifestyle blog isn't going to be easy (but it will be worth the challenge).
Creating a Lifestyle Blog Name
Now that you understand what a lifestyle blog is, if you've decided you'd like to start your own, your next step is to create a lifestyle blog name.
Creating a lifestyle blog name isn't as hard as you might think.
As you can see from our examples above, most lifestyle blogs are named after the writer or incorporate the writer's name into the title (such as "Cup of Joe" by Joanna Goddard.
You lifestyle blog name should be memorable and short. Creating a long name that is difficult to remember will decrease the chances that people are able to find your blog in the future.
Before you become set on a name for your blog, you should also check that the domain is available.
As you'll be setting up a website, you need to purchase a domain. If the domain isn't available for your chosen name, you'll need to come up with something else.
If you are stuck on naming your blog, try this blog name generator. It will give you a number of good blog names you can use for your lifestyle blog.
In Conclusion: Lifestyle Blogs
Now you know what a lifestyle blog is, you'll be able to decide if this is the right niche for you!
If you are going to start your own blog, check out my tutorial on how to start a profitable blog. My step-by-step guide will help you develop a successful lifestyle blog from the start!
Pin Me: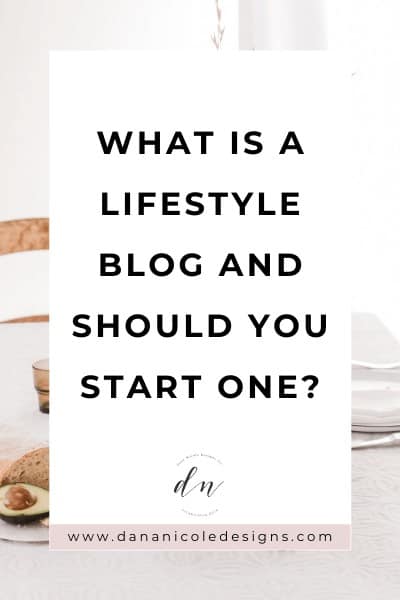 ---
This article may include affiliate links. As an Amazon Associate I earn from qualifying purchases.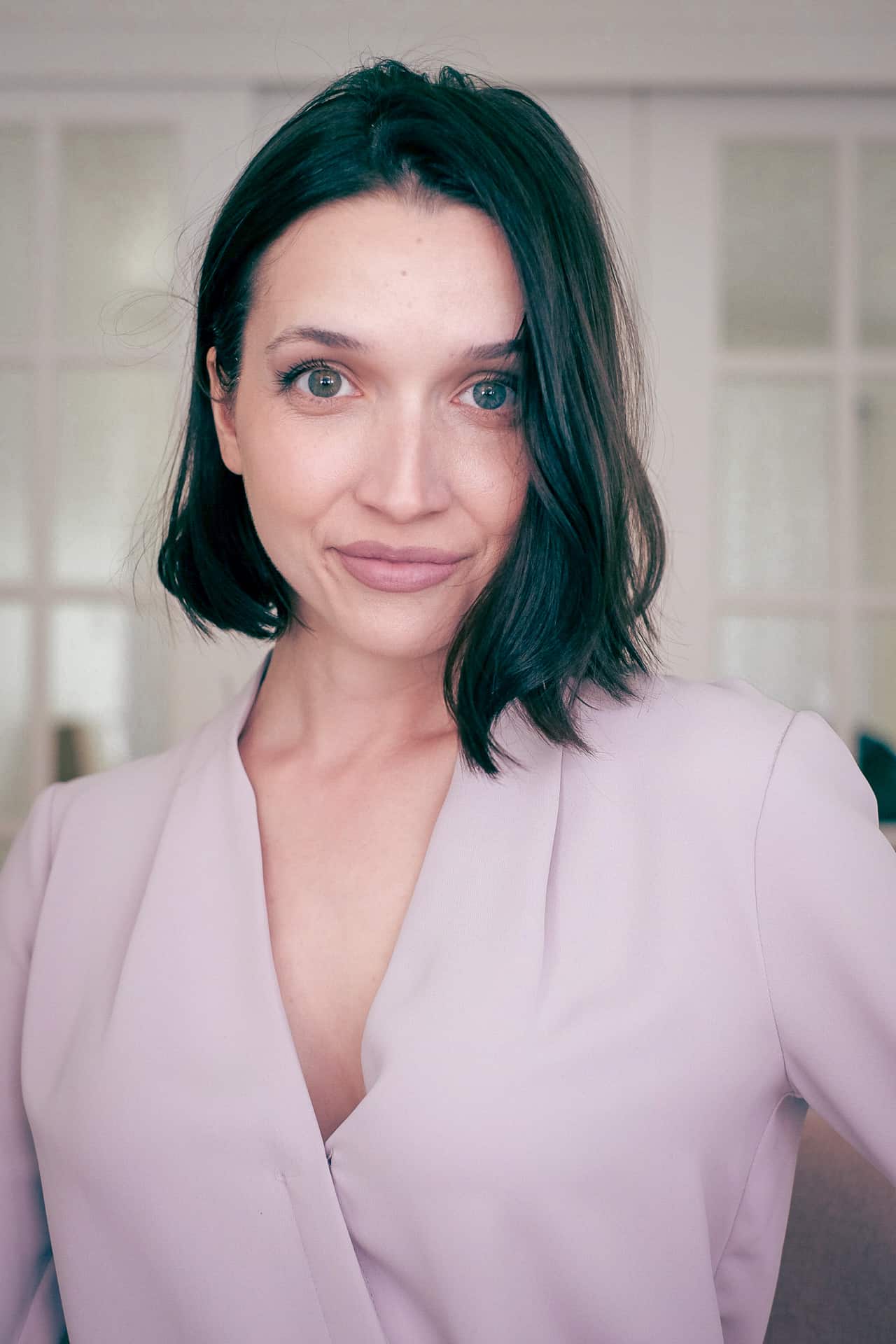 Dana Nicole is an award-winning freelance writer for MarTech/SaaS who was rated one of the best SaaS writers by Software World. She specializes in writing engaging content that ranks high in search engines and has been featured in publications like Semrush, ConvertKit, and Hotjar.
Dana holds a Bachelor's degree in Business Administration and has over 15 years of experience working alongside national brands in their marketing departments.
When Dana's not working, you can find her dancing en pointe, cooking up new recipes, and exploring the great outdoors with her two big dogs.