Last Updated on
TikTok is an incredibly engaged community. The video-meme app took the world by storm and is a highly entertaining app to scroll through!
Whether you are using TikTok for business or (or to get famous), you might be wondering how to get likes on TikTok (for free, without buying them).
Getting likes on TikTok can seem mystifying at first, so we are going to break down the ways that you can get more TikTok likes, which will help you get free followers and grow your account!
Before we dive into TikTok likes, I first want to briefly explain how TikTok's algorithm works. Understanding TikTok's algorithm will help you create better content that will have people liking it more often.
How Does TikTok's Algorithm Work?
So first, let me preface this by saying that nobody knows with 100% certainty how the algorithm works, except for the people who developed it.
But lucky for us, users have done lots of testing and analysis on their own to try to decode the algorithm.
There are a few strong theories about the algorithm and if your content matches one or more of the following criteria, it will likely be shown to more people (hence, you'll get more likes). We're going to call these points quality indicators.
Four major quality indicators for TikTok videos are:
The duration at which your audience bounces (i.e. a video where people watch until the 10-second mark is performing better than a video where people are swiping away at the 2-second mark. The longer people stay to watch your videos, the better).
The number of viewers who stay until the end of your video.
The number of viewers who rewatch your video.
The number of people who like or comment on your video.
These quality indicators play a major role in whether or not your content will be shown to a large number of people.
It's estimated that TikTok will initially show your content to a small audience. From there, if your video performs well with the smaller audience, it will continue to be shown to more people (and you'll get more likes).
However, if your video flops with your initial viewing, it likely won't be shown to a large number of people.
Now that you understand the TikTok algorithm, let's talk about how you can get TikTok likes!
Why Would You Want to Get TikTok Likes?
Whether you are using TikTok for business or personal use, having more likes indicates that your content is doing well. Having more likes can also help you get more followers on TikTok.
5 Ways to Get Likes on TikTok
Now time to discuss how to get more likes on TikTok! There are four easy and free strategies you can employ–without downloading apps, using generators, or buying them.
1. Encourage Viewers to Watch Your Entire Video
If you want to get lots of likes, you'll first need to get views on TikTok. As discussed above, the algorithm will show your video to more people if your viewers are watching it for longer.
More eyes on your video=more likes.
To encourage viewers to watch your entire video, you can:
use elements of suspense
tell a story that keeps viewers engaged
duet with a well-known video and put your own spin on it
As for the ideal length of TikTok, you will need to experiment. Successful TikTok user @nick.boris says to "make sure [your] video is no more than 30 seconds. If you can fit it into a 12-second video that's even better for your engagement."
I also find TikTok videos under 12 seconds perform the best. Your video analytics can tell you how long your viewers are watching your TikToks.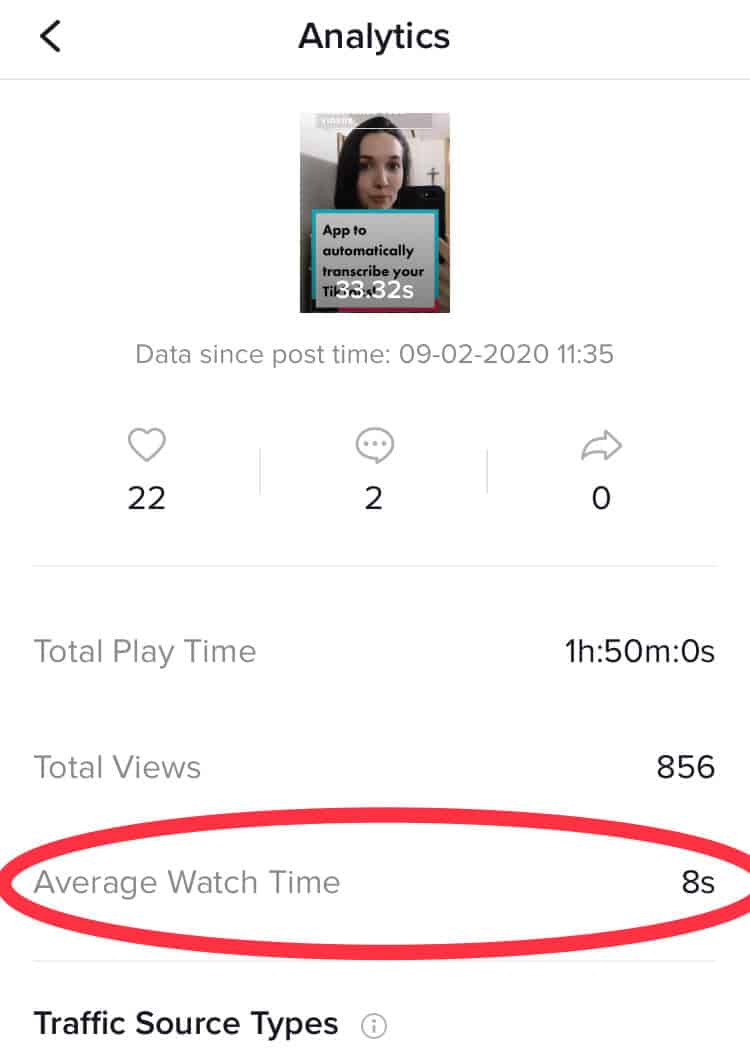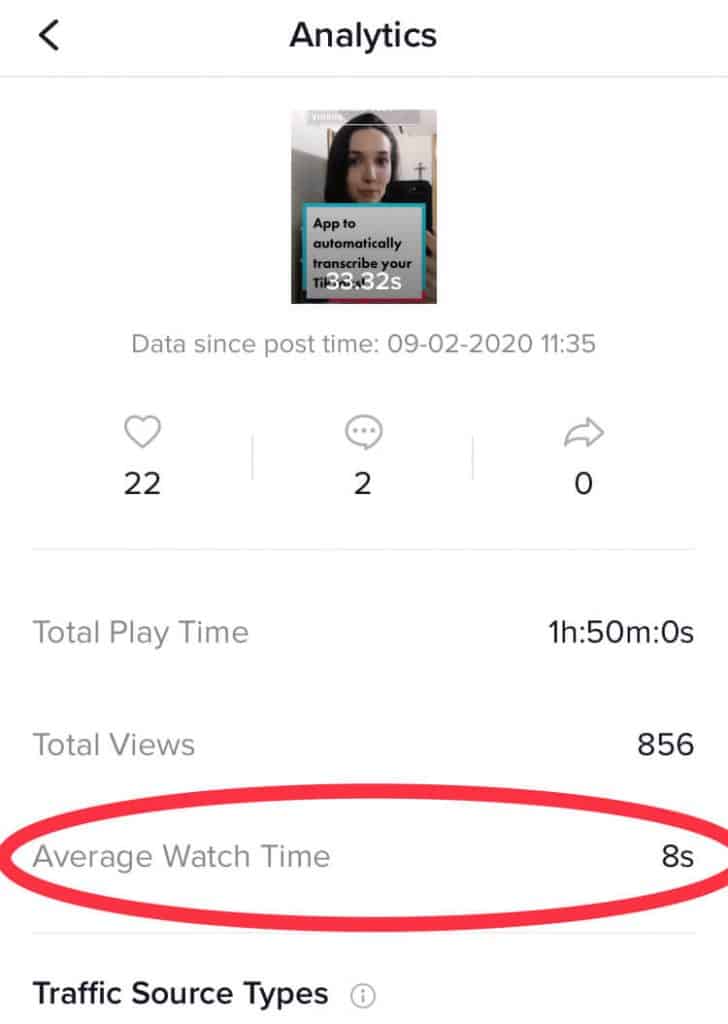 Your most recent videos will list the Average Watch Time where you can decide the ideal length of content for your TikToks!
2. Create Relatable Content
One surefire way to get likes on TikTok is to create relatable content. Memes are highly popular because they are relatable and TikTok is essentially memes in video form.
Relatable videos will have your viewers nodding in agreement and are sure to result in more likes. We all love seeing content that makes us laugh and think about ourselves!
Here's an example of a TikTok that recieved over 1.1 million likes because it is highly relatable to those who are addicted to using the app.
Another example of relatable content is from @eddiepdoyle, who films the adorable things his grandma says. We all know a grandma like this! The below video recieved over 300,000 likes.
3. Use Popular Hashtags
Hashtags on TikTok work in a similar way that they do on Instagram. Hashtags help organize videos.
To find trending hashtags, head over to your discover page.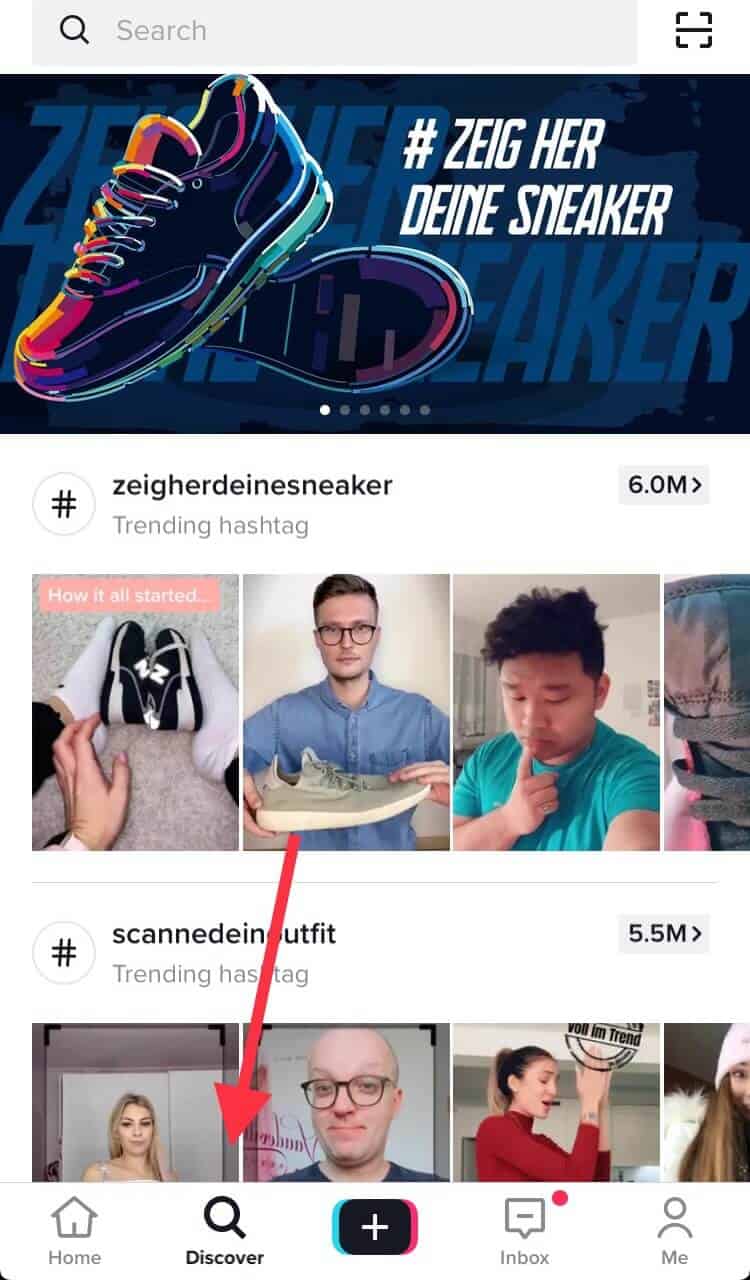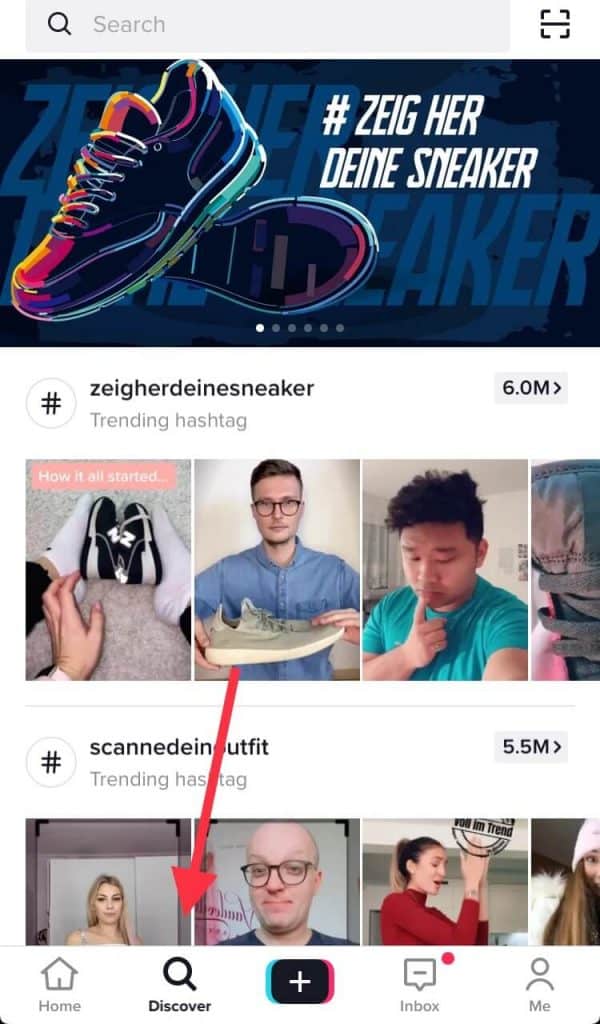 You can scroll through this page to find hashtags that are popular in your area.
You can also search for different hashtags and find ones related to your content.
Let's say you want to post a video of your dog. Head to the discover page and search for "dog"
After that, click onto hashtags to find which hashtags will be the most popular for you to use.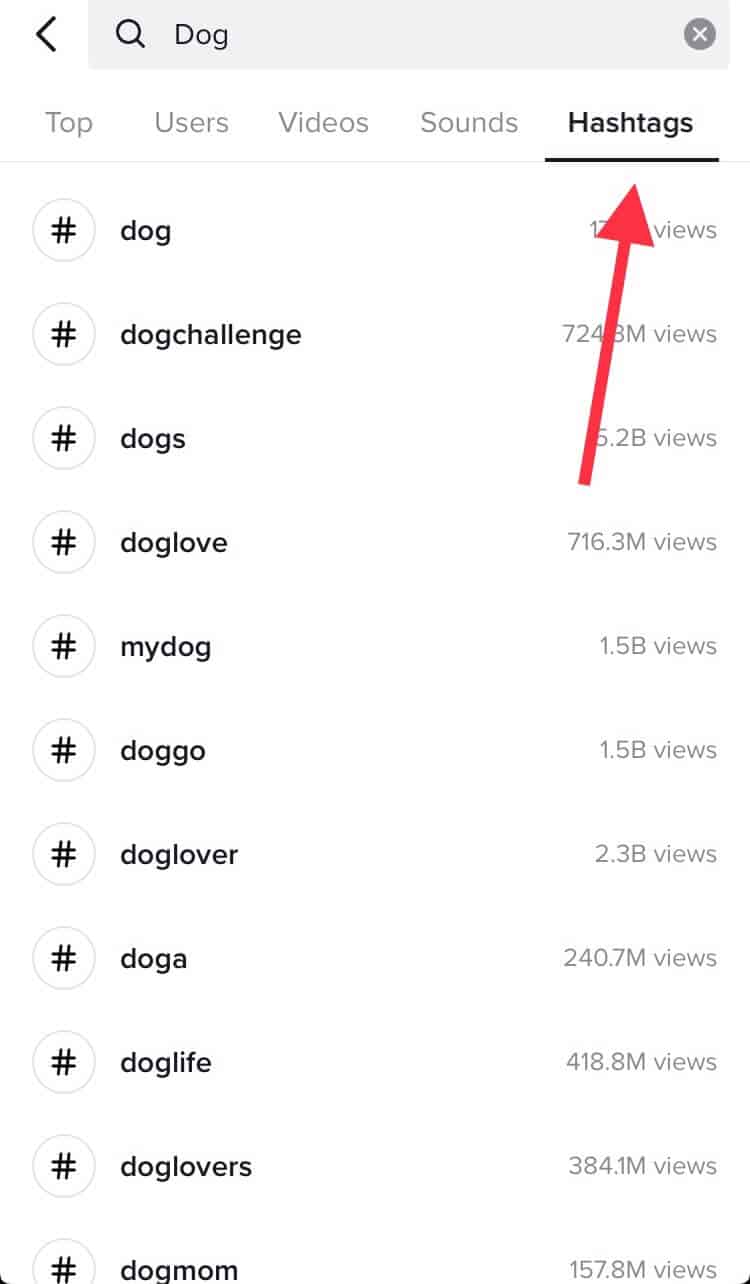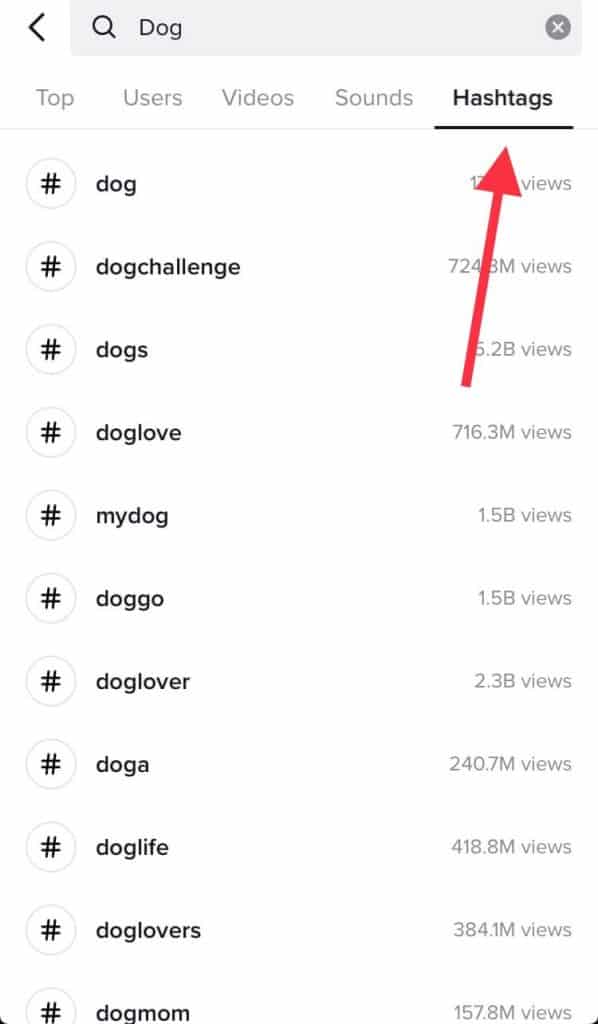 Using a popular hashtag doesn't always mean more likes, however.
The more popular a hashtag, the more competitive it is and as a result, it will be much more difficult to get your content seen.
4. Play on Emotions
Emotional marketing is a technique that has been used for decades to get consumers to share brands they love and buy more products.
You can use emotions to your advantage with your TikTok videos as well. Since emotional marketing leads to an increase in shares, the more shares your videos receive, the more likes they will receive as well!
There are many different emotions you can use such as:
happy
in awe
loved
annoyed
apprehension
joyful
surprised
admiration
As you can see, our emotions go beyond happy, sad and mad. You can use your TikTok content to make your viewers feel a certain way to strengthen your online presence.
When you are going to create TikTok videos, ask yourself what emotion you want to elicit from your audience. You can experiment with different emotions to see which one results in more likes!
5. Find the Right Time to Post
There are a lot of TikTok stats to help you understand when to post. When you post is important on any social media platform–even TikTok!
It's important to find the best time to post on TikTok so your videos can be seen by as many people as possible.
One way to find when to post is by viewing the follower activity within your analytics: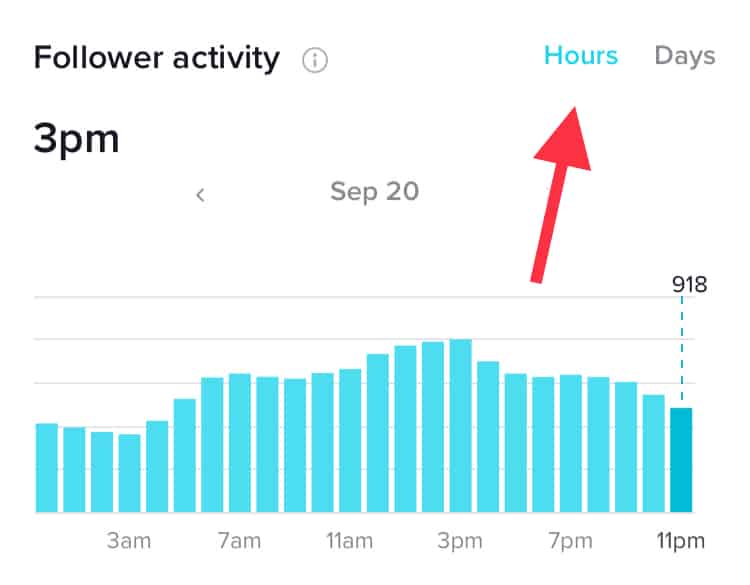 If you use your analytic data to figure out when to post, you'll be able to get likes on TikTok in return.
Does Quality Matter?
Here's something really interesting about TikTok.
Users aren't looking for polished videos.
When comparing TikTok to Instagram, a platform known for high-quality imagery, TikTok videos do not need to be professionally produced and your phone is sufficient to create TikTok-quality content.
TikTok users want to see relatable content that makes them feel a certain way.
Take this video for instance:
The above TikTok video has half a million likes and is a photo with some text overlay and a sound clip, yet people loved it! If you want to get likes on TikTok you don't need to stress about movie-quality content–TikTok users want value first and foremost!
Do You Need Lots of Followers to Get Likes on TikTok?
You do not need lots of followers to get noticed on TikTok.
On my first ever TikTok video that I posted, I had 0 followers and still managed to get over 1,000 views and 70 likes. While I know that this is nothing in comparison to those who actually get lots of interaction, in comparison to other social platforms, this reach is incredible for having no followers!
---
TikTok is an incredibly fun social media platform that has grown like crazy. If you want to get more likes on TikTok, all you need to do is use the above strategies!
Pin me: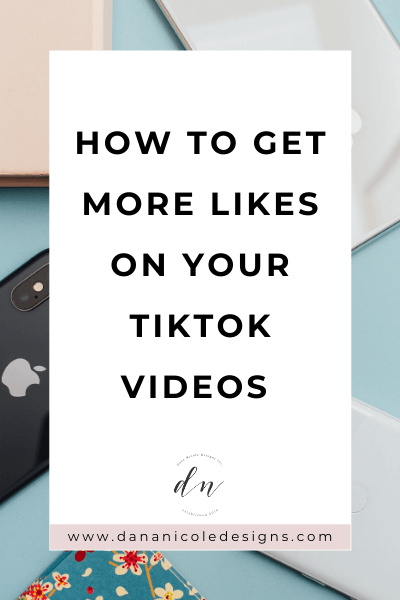 ---
This article may include affiliate links. As an Amazon Associate I earn from qualifying purchases.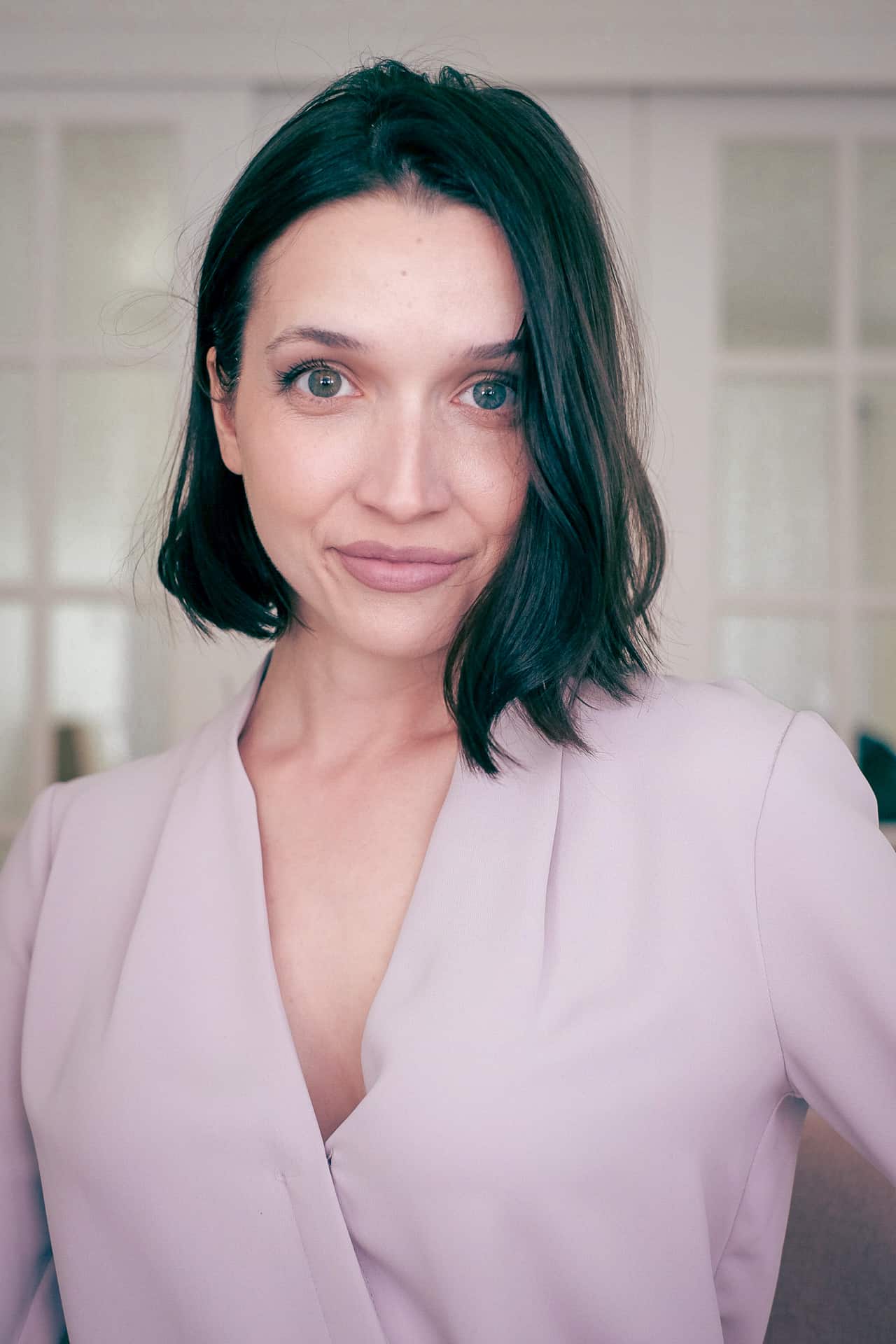 Dana Nicole is an award-winning freelance writer for MarTech/SaaS who was rated one of the best SaaS writers by Software World. She specializes in writing engaging content that ranks high in search engines and has been featured in publications like Semrush, ConvertKit, and Hotjar.
Dana holds a Bachelor's degree in Business Administration and has over 15 years of experience working alongside national brands in their marketing departments.
When Dana's not working, you can find her dancing en pointe, cooking up new recipes, and exploring the great outdoors with her two big dogs.