Last Updated on
When is the best time to post on TikTok? The answer might surprise you!
Today, I'm going to show you how you can find the best time to upload your videos so you can simultaneously get more likes, more followers, and maybe even become TikTok famous.
I've also spoken with several TikTokers who have gone viral and we're breaking down how long it takes to go viral on TikTok (after you find the best time to post).
But first…
Does posting time matter on TikTok?
It sure does! Think about it. If you posted a video while your audience was fast asleep, who would interact with it?
It's important to find the best time to post on TikTok for a few different reasons:
So your audience actually sees your content
So your audience can engage with your content and give it a boost in the algorithm
To increase the chance you land on the For You page
If you searched for the "best time to post on TikTok" you probably came across different articles listing different times.
Here's the problem with those articles…
They don't take into account the behavior of your audience.
Your audience is unique! For example, if you cater your content to new moms, you might find that posting TikToks during the middle of the night get the most likes. While most people are sleeping at that time, new moms are awake for feedings and potentially scrolling through social media.
In this example, you can see why it might work in your favor to post at such an unconventional time. So, it's important to understand the audience you create content for if you want to figure out the best time to post on TikTok.
According to recent TikTok statistics, Americans open TikTok eight times per day; it's essential to upload content when your audience is on the app!
Two easy steps to find the best time to post on TikTok
1. Get a free pro account
This step is crucial. To find out the best time to post on TikTok you need to have a pro account. I'll walk you through the steps to change your account over.
A pro account on TikTok will give you access to tons of useful analytics that you'll need to figure out your optimal posting time.
Let's get started!
First, click on the ellipses in the upper right corner located on your profile: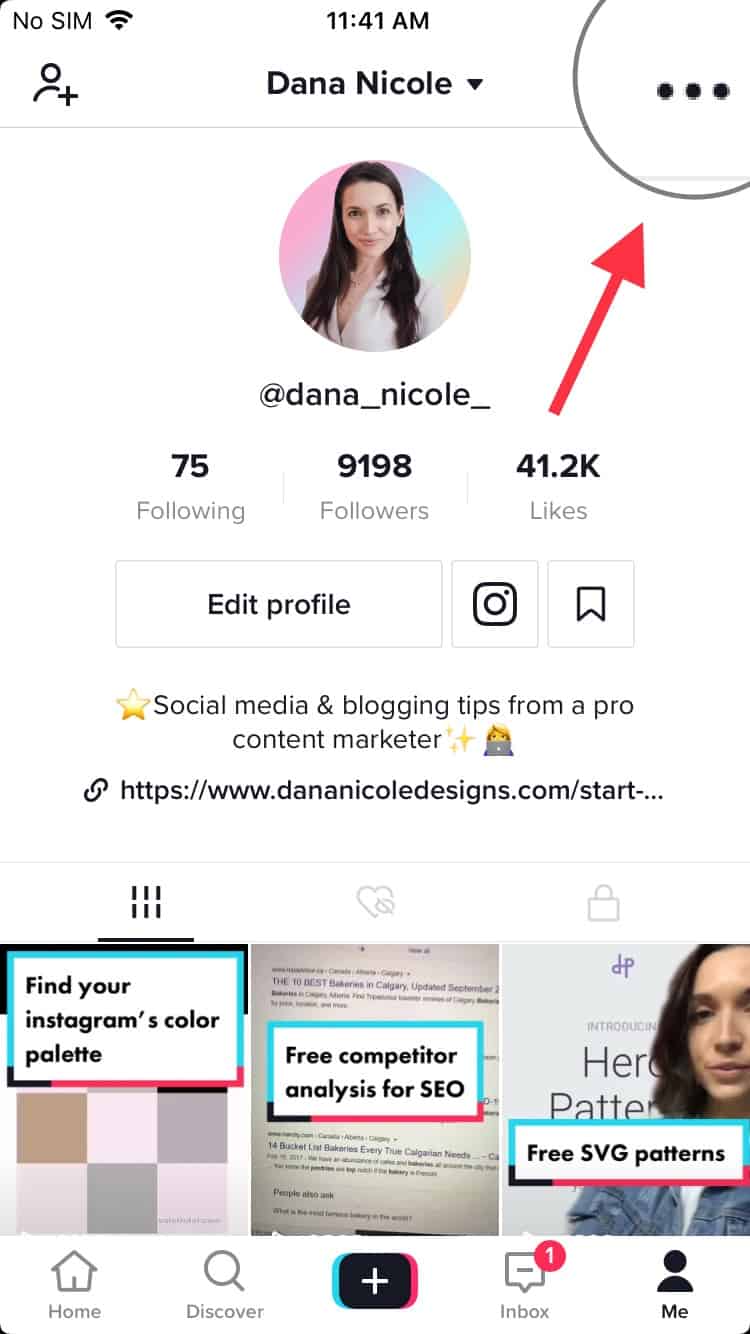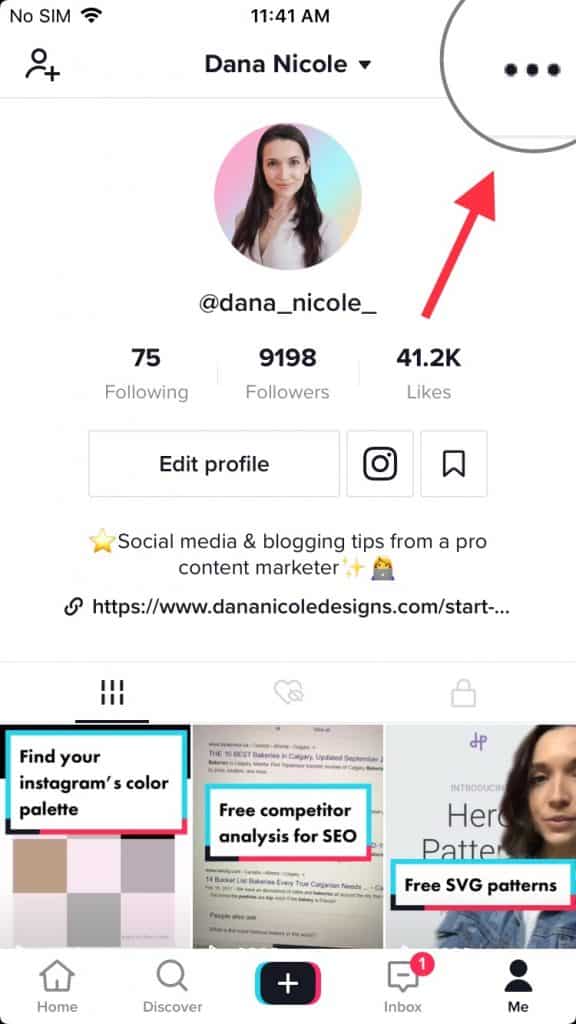 Then click "Manage Account" and "Switch to Pro Account".
Next, TikTok will prompt you through some additional questions about your account, like whether you are a creator or a business. After going through these questions, your pro account will be complete and ready to go.
2. View your analytics
You'll now have access to valuable analytics with your pro account on TikTok. Within your analytics is where you'll uncover the best time to post for maximum likes and engagement.
To find that juicy data, click back into the ellipses and then click on "Analytics".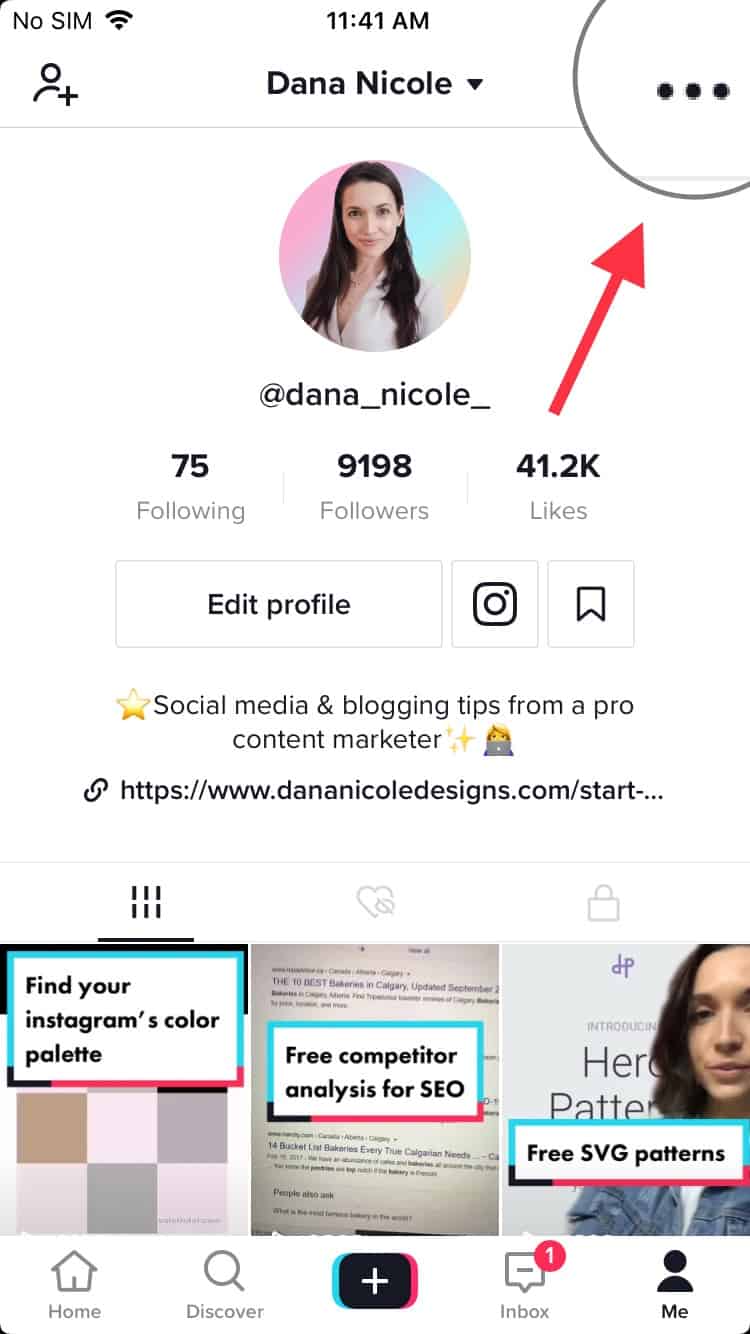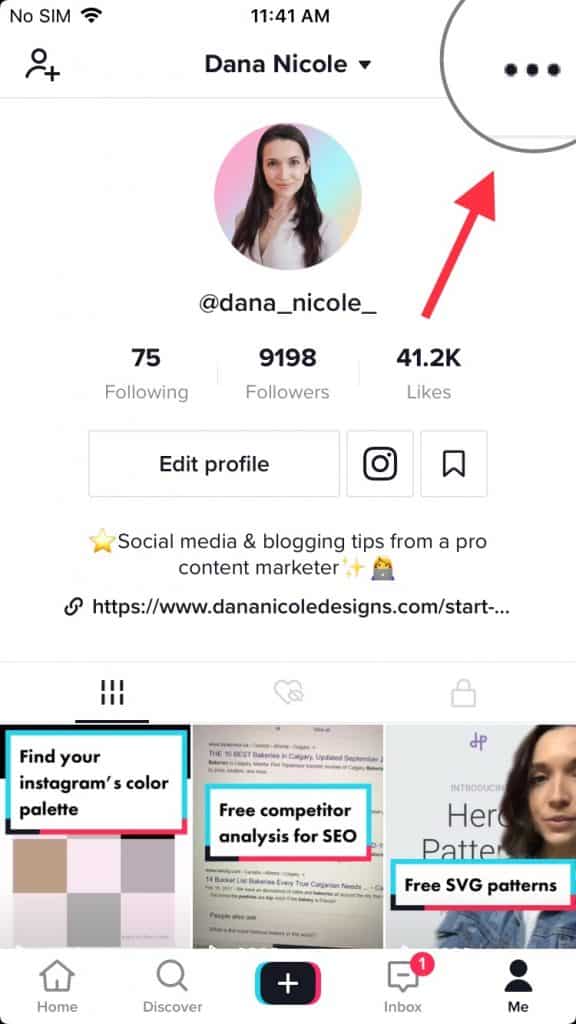 There are three tabs here:
Overview: a quick overview of your account where you can see how many followers you've gained (or lost), how many video views you've received and how many profile views you've had–all within the last seven days.
Content: an overview of your posts within the last seven days as well as what videos of yours have trended over the last seven days.
Followers: information about your followers. This is where you'll find your best time to post on TikTok. You can also learn audience demographics and what other videos and sounds interest your audience.
To figure out what times you should post, tap the "Followers" tab.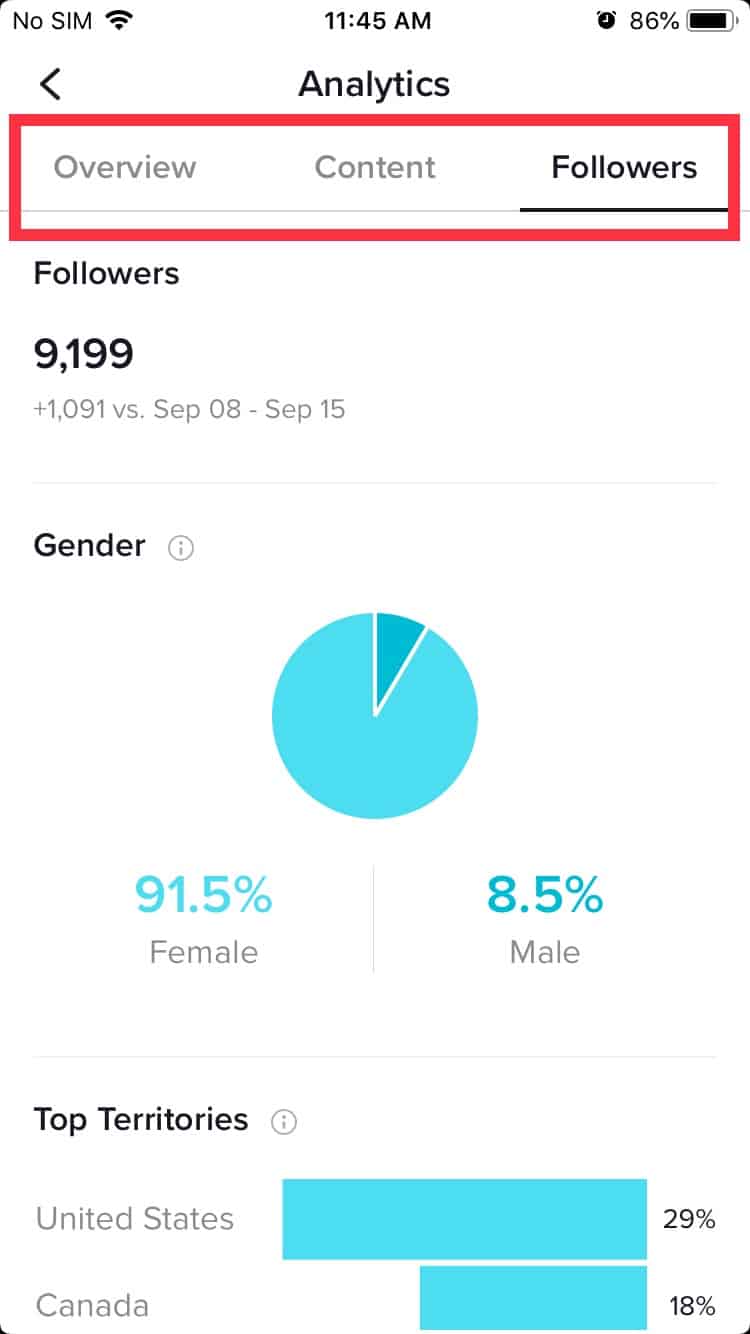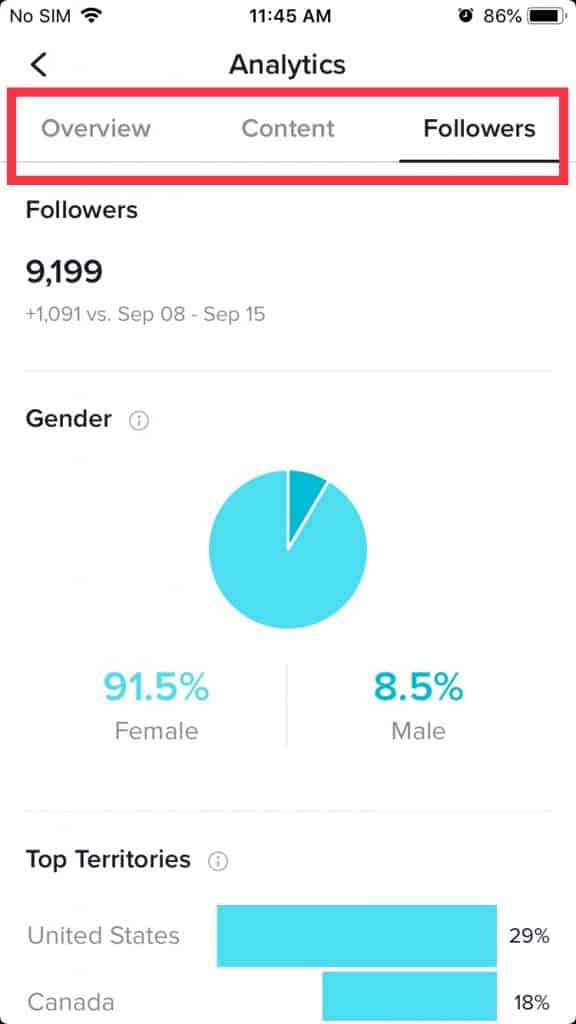 There's some incredibly beneficial data in here, so let's dig into the different sections that will help you find the right time to post!
Top Territories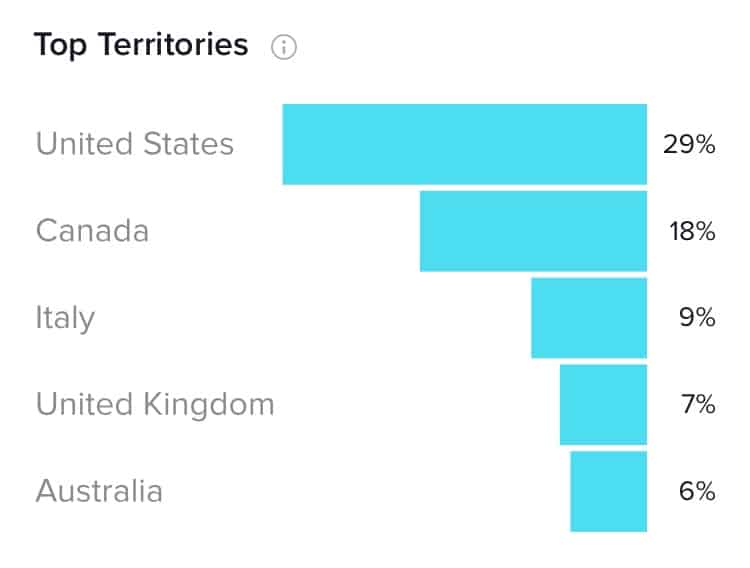 The top territories shows you what countries the majority of your followers are from.
Usually, you'll want to post during hours when your audience is active and online. You can use your territories to guide what time you choose to post, but as I mentioned above, the behavior of your audience could differ depending on who they are and what they do.
While using the territories is a great place to start, it's not going to be the only place you should look when trying to nail down the right time to post.
Follower Activity
Your "follower activity" tab is broken up into two sections: hours and days.
Here's where you're going to get some better insight into your audience.
The "hours" tab shows you the times of day your followers are most active in UTC.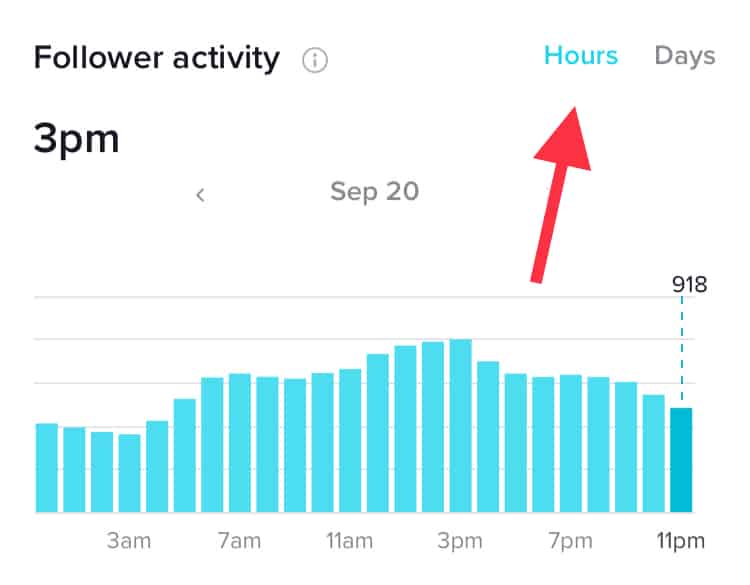 But the problem with the data shown here is it's only for one specific day. In my screenshot, you can see that the data is for September 12, which was a Saturday.
Unfortunately, TikTok doesn't have the ability to show you an aggregate view of your data. To do that, you'll need to collect your data manually. I recommend creating a spreadsheet to track the data yourself for two weeks.
For your spreadsheet, you'll want to jot down the three times a day when your followers are most active. Do this every day for two weeks and at the end of the two weeks, you'll have enough data to hopefully see some trends emerging.
You may find your audience is consistently on the app at the same time throughout the week, but you might also notice on weekends they are active earlier in the day.
Next, you can tap into the "days" tab to see which days of the week your followers are most active.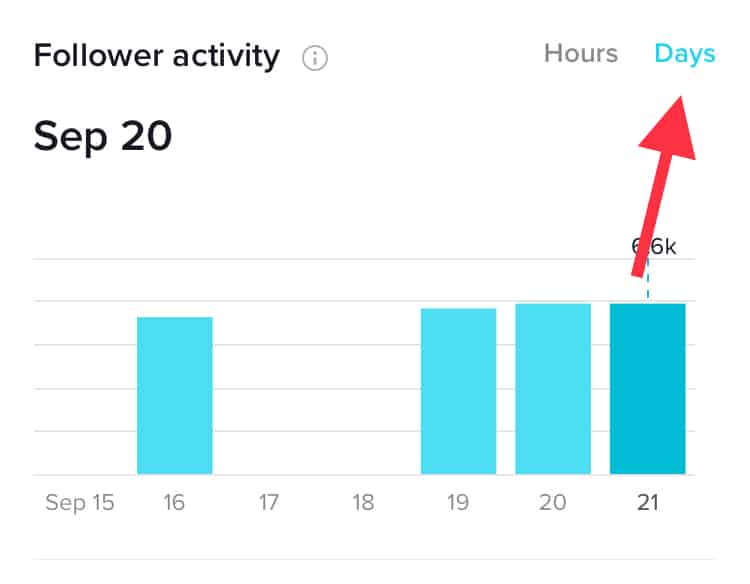 Again, TikTok doesn't have much data stored, so you will need to track this yourself on a spreadsheet.
Tracking the data will help you see which days of the week your followers spend the most time on the app. On those days, you might want to put out multiple videos, or if you don't have much content to post, save it all for the busy days!
---
And that's how you find the best time to post on TikTok for your unique account!
With the method above, you'll not only be able to narrow down the best time to post on TikTok for each day of the week, but you will also know the best time to post for your specific audience.
What if I don't have an audience or any stats?
If you are brand new to TikTok and you don't have a pro account with any followers, you probably won't have any information to go from just yet.
And that's fine.
There are a few other ways you can figure out what time to post.
First, if you have an Instagram account, you can use your Instagram analytics to see when your audience is most active on Instagram. If you think your audience for Instagram will be similar to your audience on TikTok, the best time to post on Instagram could translate into the best time to post on TikTok. You should experiment and see if the times work out to be the same.
Also read: TikTok versus Instagram
There have also been studies to evaluate different posting times on TikTok.
Influencer Marketing Hub did a study with over 100,000 posts and found the best time to post on TikTok (in EST) was 9 AM on Tuesday, 12 AM on Thursday and 5 AM on Friday. Here are some other popular times to post on TikTok: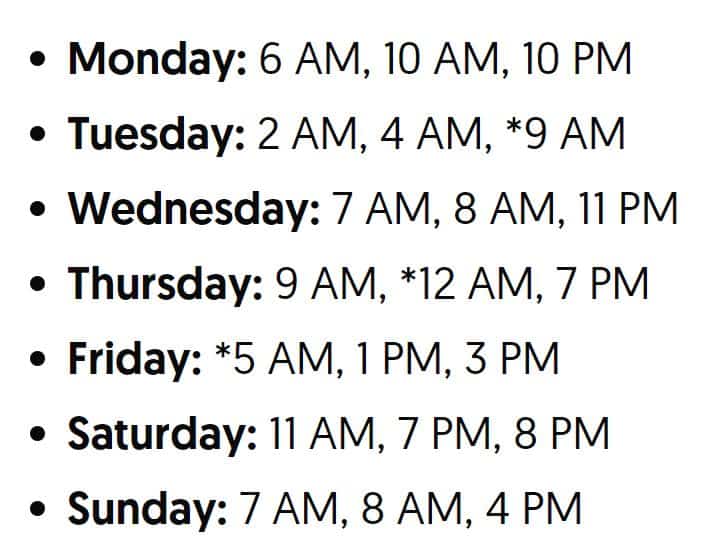 You can use these times as a starting point as you work to uncover your unique posting time.
How long does it take for a post to go viral on TikTok?
After you've posted your video at the best time, how long does it take to go viral? Unlike Instagram, where the lifespan of your post is only 48 hours, TikTok videos stick around for much longer and can go viral weeks after you've posted.
I spoke with several viral TikTokers to bring you an exclusive look into what it's like going viral on TikTok and how long it takes!
For Sal, going viral happened right away. This video of his received 2 million views in less than 24 hours and as of writing this, his video has almost 8 million total views.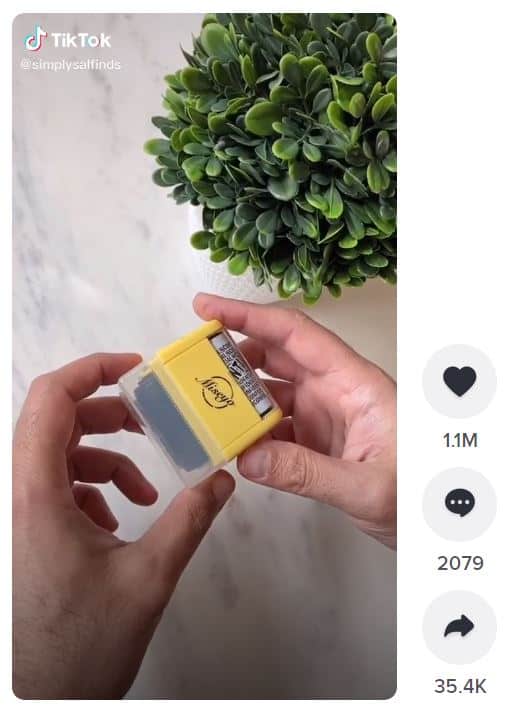 Colin also had the same experience with his viral TikTok and said that "[my videos] go viral within 24 hours (I can usually check-back within an hour of posting, and have an idea if it going to go viral or not)."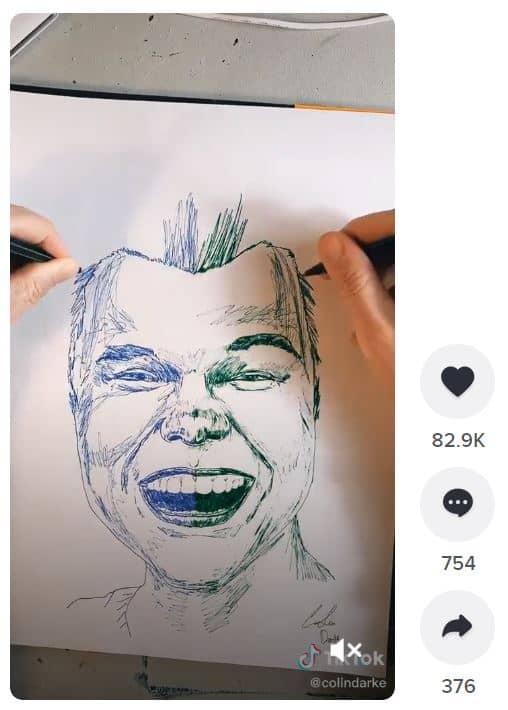 Stephanie's viral Tostone video took a different path. Stephanie told me that she "posted a video making tostones and it got about 1k views in 24 hours and stayed about the same for days 2 and 3. Then on day 4, overnight it climbed to 90k+ views, and has only climbed about 2k more views in several more days."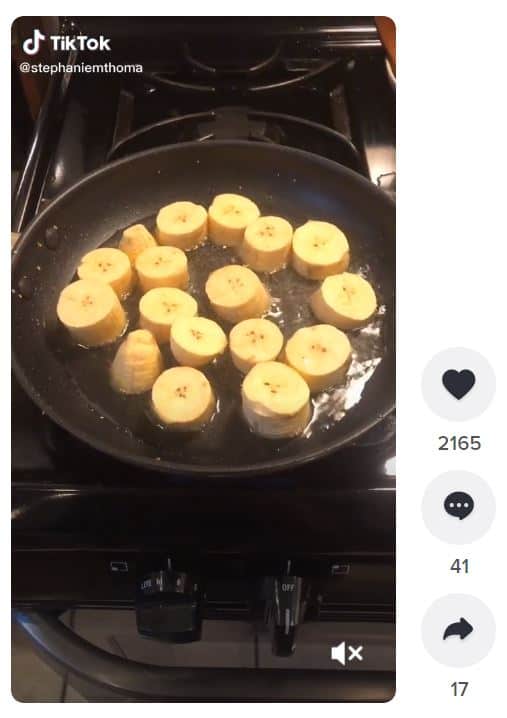 Erin also had a similar experience to Stephanie with her viral TikTok video and says that her video published on August 9 took several days before it began to go viral. "[F]or the first several days, [the video] did comparably to other videos. After a week, the algorithm began to favor it, at which point it quickly amassed 10k views. Trending continued to varying degrees and over Labor Day weekend it reached 100k views. It's currently at 113k."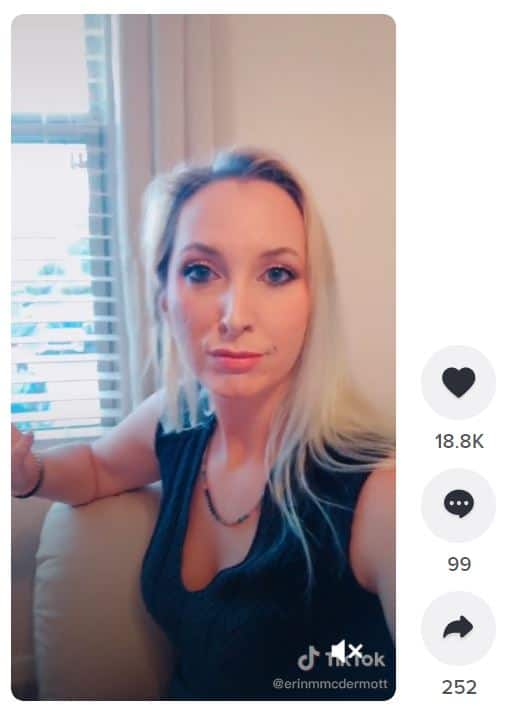 Heather's TikTok video went viral nearly a month after posting: "I posted [my video] on February 25 and it started getting likes/ comments March 22. The video had maybe 300 likes starting out and then all of the sudden it grew over 100k. I had less than 1,000 followers so this was a huge surprise."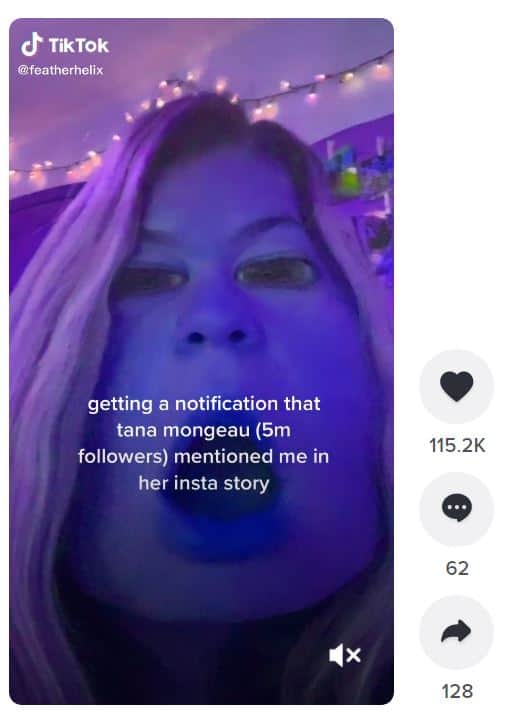 And speaking about followers, do you need lots of followers to go viral?
Heather had less than 1,000 followers when her first video went viral and Samantha only had four followers when her TikTok video went viral! Samatha recounts going viral and says, "I posted a TikTok video at 2 am in the morning with 4 followers about an Amazon order, and it blew up within four days. It received 3 million views and 360,000 likes. A few hundred people still like the video day to day".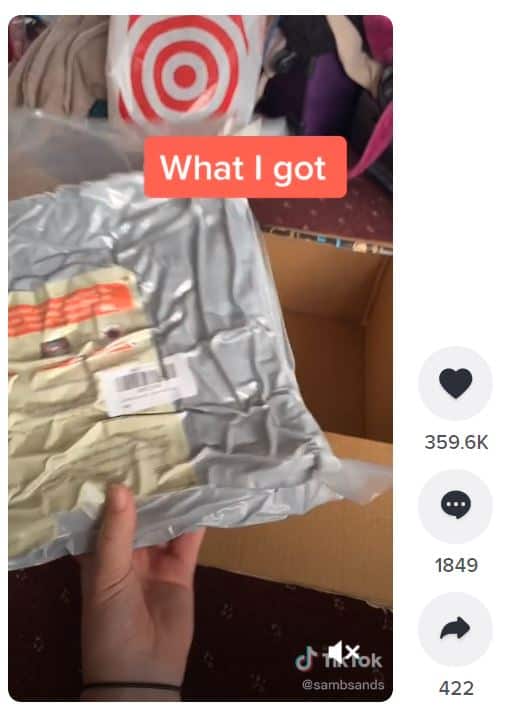 So let's recap:
You don't need lots of followers to go viral on TikTok
Your video might go viral right away or it might go viral later on
Never delete your TikTok videos if they don't perform well because they might go viral later on
Finding the best time to post on TikTok to go viral
Off to you–it's your turn to go viral! Try experimenting with different posting times to see which generates the most interaction on your videos.
What time have you found to be the best time to post on TikTok? Let me know in the comments below!
Pin me: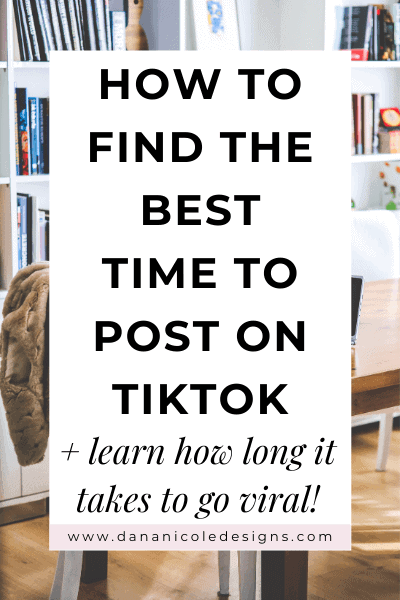 ---
This article may include affiliate links. As an Amazon Associate I earn from qualifying purchases.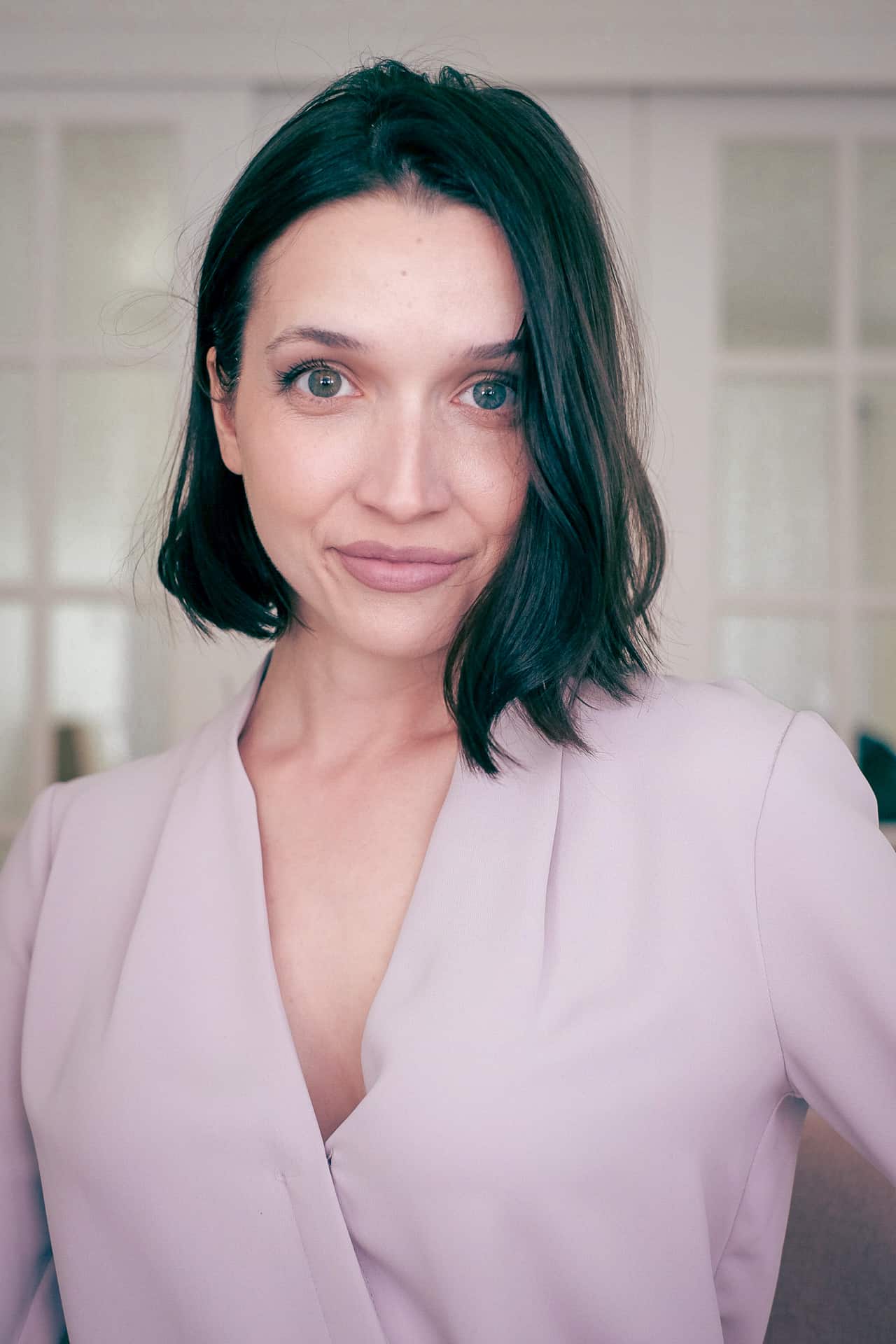 Dana Nicole is an award-winning freelance writer for MarTech/SaaS who was rated one of the best SaaS writers by Software World. She specializes in writing engaging content that ranks high in search engines and has been featured in publications like Semrush, ConvertKit, and Hotjar.
Dana holds a Bachelor's degree in Business Administration and has over 15 years of experience working alongside national brands in their marketing departments.
When Dana's not working, you can find her dancing en pointe, cooking up new recipes, and exploring the great outdoors with her two big dogs.