Last Updated on
Disclosure: Although I'm no longer doing design work, this article has helped many new designers and I've decided to keep it up so that any new designers looking for info can prepare themselves!
Teaching myself graphic design was only half the challenge in opening up my own design studio. Once I knew the tools, I suddenly found myself incredibly intimated and lost trying to figure out how I could actually earn an income off my new learned skill.
I didn't have any friends who were designers, I had never worked in a creative studio and I had never managed client work before.
In fact, prior to starting my own business I had applied to over 200 jobs and gotten rejected from each one. Ouch. My confidence was a little shaky to say the least and I wasn't sure if I had what it took.
Aside from not being confident in myself, I also had no idea how to get clients or how to even organize my work once I found those clients!
I scoured online trying to figure out how to price my services (newsflash, people like to hide their prices. It's really hard to try and figure out how to price your services)!
I dug and tried to find out how most people managed their work.
In the beginning, I did free work for family, friends, and charities and I eventually developed a client process, a pricing model, and became confident enough to take that giant leap of faith and start my own business.
Personally, doing some free work helped me a lot because I was able to see how long a project would take me and I applied my hourly rate to the project to begin figuring out what I should charge for each project. For reference, I started my hourly rate at $50/hour.
If you are just starting your design career out, let me help you out a little bit and give you the exact steps I take when I begin a new client project – plus the exact questions I ask my clients before I begin any project!
Step 1: The Virtual Coffee Date
When a client first reaches out to me, I like to first ask them what types of services they are thinking they will be in need of. This helps to eliminate those who are looking to get services don't that you don't offer!
You may not think you need to ask this question, but more than once I've begun the client briefing process and have uncovered that the person on the inquiring end is looking to get something done that I just don't offer.
So, my first step is to always clarify. Sometimes a client might not know what it is they are looking for either. They might want a new website, and after speaking with you discover that they actually don't want a new website, they want a new brand which includes a website, logo and other elements.
As a designer, it is your job to help your clients decide what will be best suited for their needs.
Once I've asked my prospect what they are interested in, I organize a virtual 30-minute coffee date where I uncover as much as I can about my clients.
I use a questionnaire (which I will have for download below!) to guide our conversation, but for the most part, everything gets uncovered as I ask them to describe their pain points as well as their business in detail for me.
Step 2: Review The Coffee Date And Decide If The Prospect Is A Good Fit
After having the coffee date, I look through what I learned about the prospect and decide whether or not we will be a good fit and if I can achieve what they are after.
So far, the only prospects I have turned down are ones who are looking to get services that I don't offer.
You might want to consider turning down a client for other reasons though, such as:
your can't meet their deadline
they are trying to lower your prices
they are trying to tell you from the start how to do your job
your values don't align
Step 3: Ask Any Additional Questions Formulate A Quote
When I build websites, I offer a certain number of pages and a certain number of features for a specific price. If the client needs more added on (i.e. more pages, MailChimp hooked up or Woocommerce) I have to factor that into the cost.
Once I know exactly what is needed, I draw up a quote and let the client know how much their project will cost, and allow them time to think about it and get back to me.
Step 4: Get A Contract Signed And Collect Down Payment
If the client agrees to the quote, I get a contract drafted up which goes into immense detail about the project and the payment terms.
Before I begin any work, I require that the contract is signed and a 50% down payment if the project is to start within 4 weeks.
If the project is booked beyond 4 weeks, I require a 25% down payment to hold their spot and the remaining 25% before I begin the project, which is listed in the contract.
The down payments are non-refundable and cover me in case the client needs to back out.
Step 5: Client Briefing
As you can see, a lot goes into the design process before you even begin to design anything. This is to ensure both you and the client are on the same page from the start.
Now that most of the administrative work is out of the way, I give my client some homework. I have a more in-depth questionnaire that I use for logo design and web design in order to get a very deep understanding of my client and their business!
I also ask them to begin pinning images to our secret Pinterest board in order to start the process for the mood board.
PS Do you want to download the exact questionnaires I used? Just click here. You'll need to download them from a computer as this is a zip folder and most zip folders don't play nice with phones 🙂
Step 6: Review The Detailed Questionnaire And Begin The Mood Board
Once I have the detailed questionnaire and my client has pinned 20-30 images to our secret Pinterest board, I start researching their business some more by reviewing the detailed questionnaire and looking into their competitors, customers and others within their industry.
By this point, I have a very solid understanding of their business and start to create a mood board, color palette and find some appropriate fonts.
I allow for one round of revisions with the mood board to make sure my client is happy with how I have captured their brand within a quick snapshot.
Step 7: Logo Design
After the mood board has been completed, I begin by designing the logos. I design three different versions of a logo and give the client two rounds of revisions to finalize the logo.
I've been asked if I can offer unlimited rounds of revisions until the client is happy and the answer is yes – but after the first two rounds they will be billed at my hourly rate.
Setting a limit on the number of revisions ensures that I am creating the best work I can and that the client is communicating what they like and don't like as best as they can, as to not waste any time.
After we have finalized the primary logo, I begin by creating the sub-logo which is a logo that is complementary to the primary logo, but can be used in different situations where the primary logo is either too big or not appropriate. The sub-logo designs include one round of revisions.
During the logo design process, I explain to the clients why I may have done something a specific way, used a certain color or used a specific font.
Step 8: Web Design
After the logo has been completed, I begin by designing the website (if my client is getting the whole branding package).
I require my clients to purchase their own hosting as I do not offer hosting services.
I always start by creating 80% of the homepage and showing the client right away. I make sure they like what they see, explain my design choice and carry on depending on what their initial feelings were.
After that, I design page by page and let the client see how it looks after every couple of pages. I don't show each page at this point because it would be redundant to go back and forth every day.
Rather, I send them two pages at a time (let's say pages one and two) and ask for their feedback as I work on pages three and four. Once I get the feedback for one and two, I send them three and four to review and implement the feedback for pages one and two.
Step 9: Create Any Additional Pieces + Put Together A Brand Package
If I am doing a whole branding project, there are always a few additional pieces (such as business cards and PDFs) that I need to design.
Once all that is complete, I put together a PDF detailing the typography, color palette, designs and any other important branding information so the client has it all in one spot!
Once I have received the remaining 50% of the balance owing, I send over all items and make the website go live.
Step 10: Instructional Videos/PDF/Support
If you are designing a website, send over instructional videos and/or an instructional PDF to aid your client in doing things like creating blogs posts, obtaining their new fonts, and making small changes to the text on the website.
It's up to you just how much control you want to give your clients, but I personally find that teaching them how to make little changes on their own is better in the end. Just make sure you explain to them that if they decide to try and fiddle around with anything aside from what you are teaching them to do, they could break the site and you are not responsible for anything that happens once you pass it off to them (I include this point in my contract).
During the first week that a website is launched, we may come across little kinks that we didn't have during the development phase. I offer a week of support afterward to ensure everything is running smoothly!
Step 11: Follow Up: Thank You Cards/Testimonials
A few months after you have finished the project, send your client a handwritten thank-you card to let them know just how much you appreciate them working with you.
Designers are not hard to come across. I can rattle off a list of many amazing designers and the fact that my clients choose to work with me is very special and I want to let them know just how much I appreciate it!
This is also the time to ask for a testimonial to bolster your creditability with future clients!
Does your design process look similar? Let me know below!
---
This article may include affiliate links. As an Amazon Associate I earn from qualifying purchases.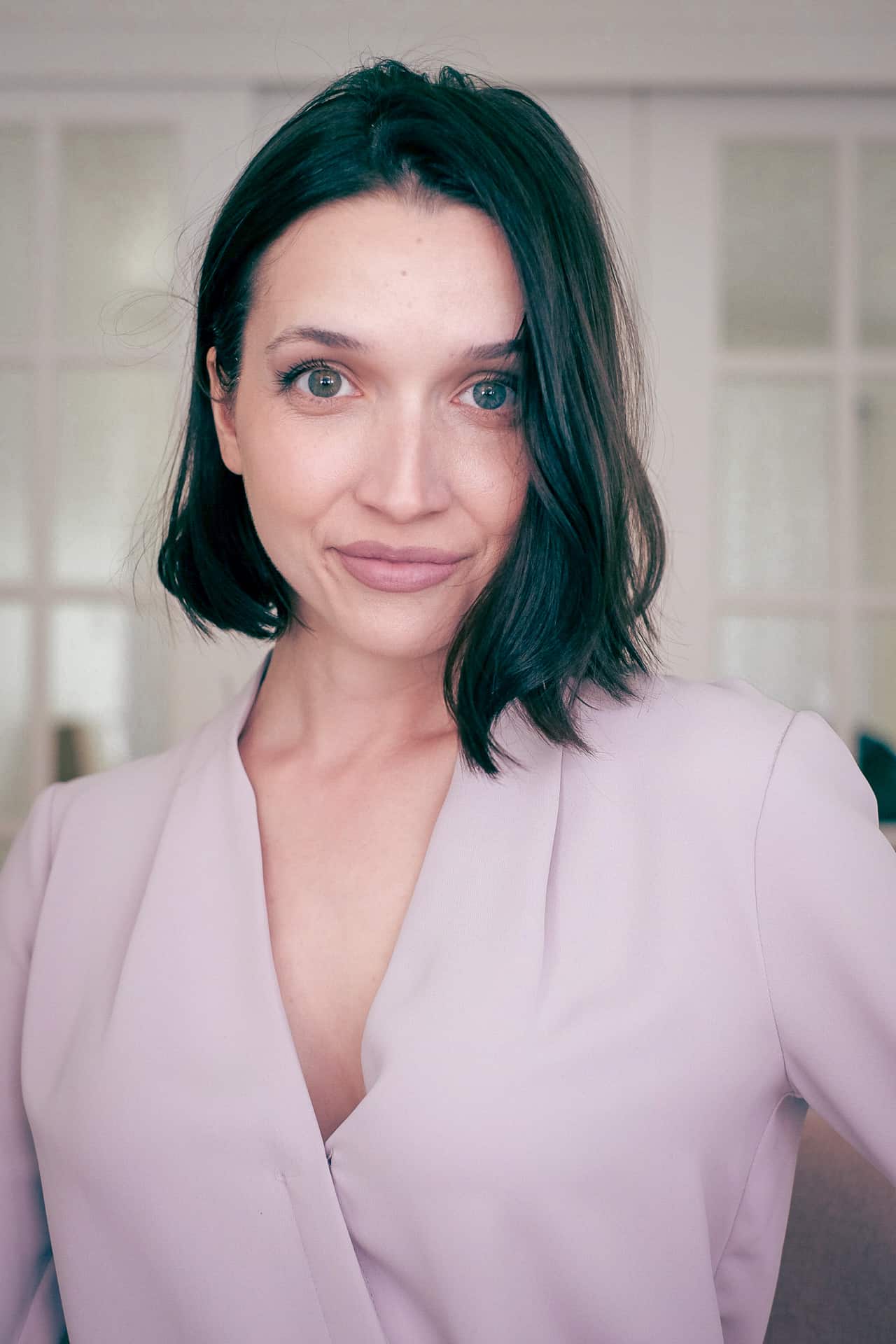 Dana Nicole is an award-winning freelance writer for MarTech/SaaS who was rated one of the best SaaS writers by Software World. She specializes in writing engaging content that ranks high in search engines and has been featured in publications like Semrush, ConvertKit, and Hotjar.
Dana holds a Bachelor's degree in Business Administration and has over 15 years of experience working alongside national brands in their marketing departments.
When Dana's not working, you can find her dancing en pointe, cooking up new recipes, and exploring the great outdoors with her two big dogs.