Last Updated on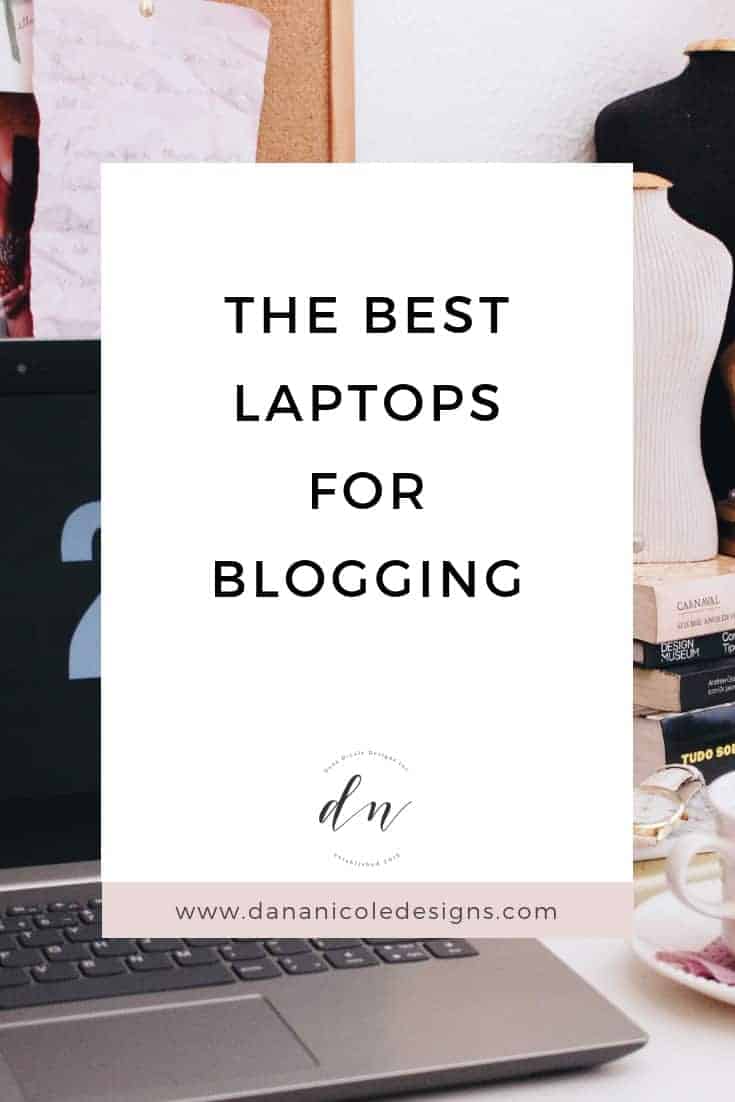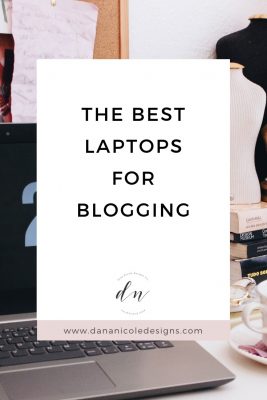 If this is your year to start a profitable blog, you'll want to make sure you get off to a good start! Finding the best laptop for blogging and writing can feel overwhelming, but luckily, there are lots of different options of laptops out there that will help make the blogging process easier.
This post contains affiliate links. When you click on a link within this post and make a purchase, I will earn a commission. This is at no additional cost to you.
Do You Need a Laptop for Blogging?
You might be wondering: "Do I really need a laptop for blogging? Can't I just use my desktop computer?"
Sure! You definitely could. But the great thing about blogging is the freedom that comes with it.
Imagine embarking on a spur-of-the-moment trip and having the ability to bring your laptop with you and work on your downtime. Especially if you want to be a travel blogger or a lifestyle blogger — the freedom to work from anywhere will tie-in seamlessly with your niche.
That wouldn't be possible with a desktop computer, so a laptop is a great option for those who want to turn their blogs into a remote job.
If you're just starting your blog, you'll be doing lots of research and writing.
But as you get going you'll also develop new skills such as photography, photo editing, and you might even want to learn graphic design for your blog one day!
The best laptops for blogging are the ones that are able to grow with you and your blog and can accommodate all the new skills you might pick up later down the line.
Common Questions About Laptops + Blogging
Is there a specific laptop for affilaite marketing? No. You do not need a specific laptop for that. Any of the laptops mentioned below are suitable for affiliate marketing.
What is the best laptop for research? All laptops are great for research purposes. If you plan to conduct primary research (interviews via webcam or audio) you will want to invest in a separate camera or microphone as the built-in ones for laptops can sometimes be a bit *meh*.
Can I just use a tablet? A tablet plus a keyboard is a good compact device that can allow you to work virtually anywhere. However, is a tablet going to be powerful enough to grow with you? Will you be able to install software down the road? In my opinion, a tablet shouldn't replace a laptop for blogging purposes, but it's a great decide to have on the side.
Let's dive straight into the best laptops for blogging, so you can decide which one will work best for your future blog.
Best Laptop for Blogging: Overall

The best laptop for blogging overall is Apple's MacBook Pro, hands down.
If you plan to turn your blog into your career and see yourself doing it for the long-term, you'll want a laptop that doesn't lose speed as it gets older and as you add more programs to it.
Have you ever tried doing a task on a computer that was slow and froze a lot? You want to definitely avoid that if you plan to blog full-time. You'll need a laptop with an excellent wear-and-tear reputation.
And you'll be able to get more done in less time with a faster laptop.
Basic Specs:
2.3GHz dual-core Intel Core i5 processor with Turbo Boost up to 3.6GHz

8GB 2133MHz LPDDR3 memory

128GB SSD storage

Intel Iris Plus Graphics 640

Two Thunderbolt 3 ports
All the features and capabilities of the MacBook Pro make it clear why it's the best laptop for blogging, but if it's a little out of your price range, there are lots of other laptops you can choose from.

Another one of the best laptops for blogging overall is Google's Pixelbook. Google assistant is built into this laptop and able to help you perform your tasks more efficiently, which is great for bloggers who plan to go full-time with their blogs and need a laptop that will help them be more efficient.
The battery life on this laptop is exceptional, lasting up to 10 hours which makes this laptop even better for those who want to work remotely with their blogs but won't be sure that they'll always be around a power outlet.
You can virtually blog anywhere in the world with this laptop without worrying about running out of power and losing your work.
The 4-in-1 design allows you to turn this laptop into a tablet (with a touchscreen) and more, allowing for total control of your creativity.
Basic Specs:
16 GB RAM
Intel Core i7
512GB storage
Best Laptop for Blogging When You're Just Starting Out
The Asus Chromebook
C202 was created with students in mind which makes it one of the best laptops for blogging if you are starting out. As a new blogger, you're going to feel like a student at times with the amount of learning and writing you're going to be doing.
Blogging requires research and writing – similar to writing a paper in school! This is the best laptop for blogging if you are just starting out and need a reliable laptop to get you through the beginning stages of your blogging career.
Basic Specs:
4 GB Ram
1.6 GHz processor speed
16 GB hard drive
Intel Celeron N3060 Processor

The best laptop for blogging as a hobby is the Smartbook A116. If you aren't looking to turn your blog into a career and you'd just like something simple that can help you write and publish content, your best bet is to get a notebook (which is essentially just a small laptop).
A notebook is more affordable than a traditional laptop, and you'll still be able to work on-the-go with this incredibly lightweight notebook.
The Smartbook A116 comes in a couple of different colors if pink isn't your thing.
Basic Specs:
Intel quad-core processor
pre-installed Windows 10 Professional, office 2010
2G memory
32GB eMMc
This isn't the best laptop for bloggers who are serious about blogging, because there are limited capabilities to add programs and different types of software. This laptop is suited more for those who just want to write as a hobby!
Regardless, it still is an affordable laptop for blogging, especially if you are just getting started or if you just plan to blog periodically.
Best Laptop for Creative Bloggers
If you see yourself editing photos and maybe even designing some basic graphics for your blog, you are going to want to get a laptop that can house any necessary programs.
The Lenovo Flex 5 is known as being a great laptop (+ stylus) for beginner graphic designers, so as a creative blogger you can be sure that you will be able to create gorgeous content for your blog with this laptop!
Basic Specs:
Intel 8th Generation Core i7-8550U 1.8GHz Processor (up to 4.0GHz)

15.6″ Touchscreen LED-backlit IPS 4K Ultra HD (3840 x 2160) Display

16GB DDR4 RAM / Backlit Keyboard with Fingerprint Reader

1.0TB Hard Drive + 256GB Solid State Drive / Windows 10

2GB NVIDIA GeForce 940MX Graphics / 802.11 Wireless-AC + Bluetooth 4.1
Best Laptop for Blogging on a Budget
The Del Inspirion 15 5000 is an affordable laptop that also lightweight, making it a great laptop for blogging and bloggers who want to work remotely!
Basic Specs:
15.6 in Full HD IPS TrueLife LED-backlit Touchscreen (1920 x 1080), 10-finger multi-touch support

Newest Intel 8th Quad Core i5-8250U 6MB cache with Turbo Boost Technology up to 3.4GHz

8GB DDR4 2400 MHz; 1TB 5400 RPM HDD; DVD +/- RW; 802.11ac Wireless WIFI, Bluetooth 4.2

Backlit Keyboard; Intel UHD Graphics 620; 720p HD webcam; Waves MaxxAudio Pro,3-in-1 media card reader (SD/SDHC/SDXC)

Windows 10 64-bit, 4.85 lbs, 1 USB 3.1 Type-C,2 USB 3.1, 1 USB 2.0,1 HDMI v1.4b,Headphone output/Microphone input combo, LAN (10/100/1000).
---
This article may include affiliate links. As an Amazon Associate I earn from qualifying purchases.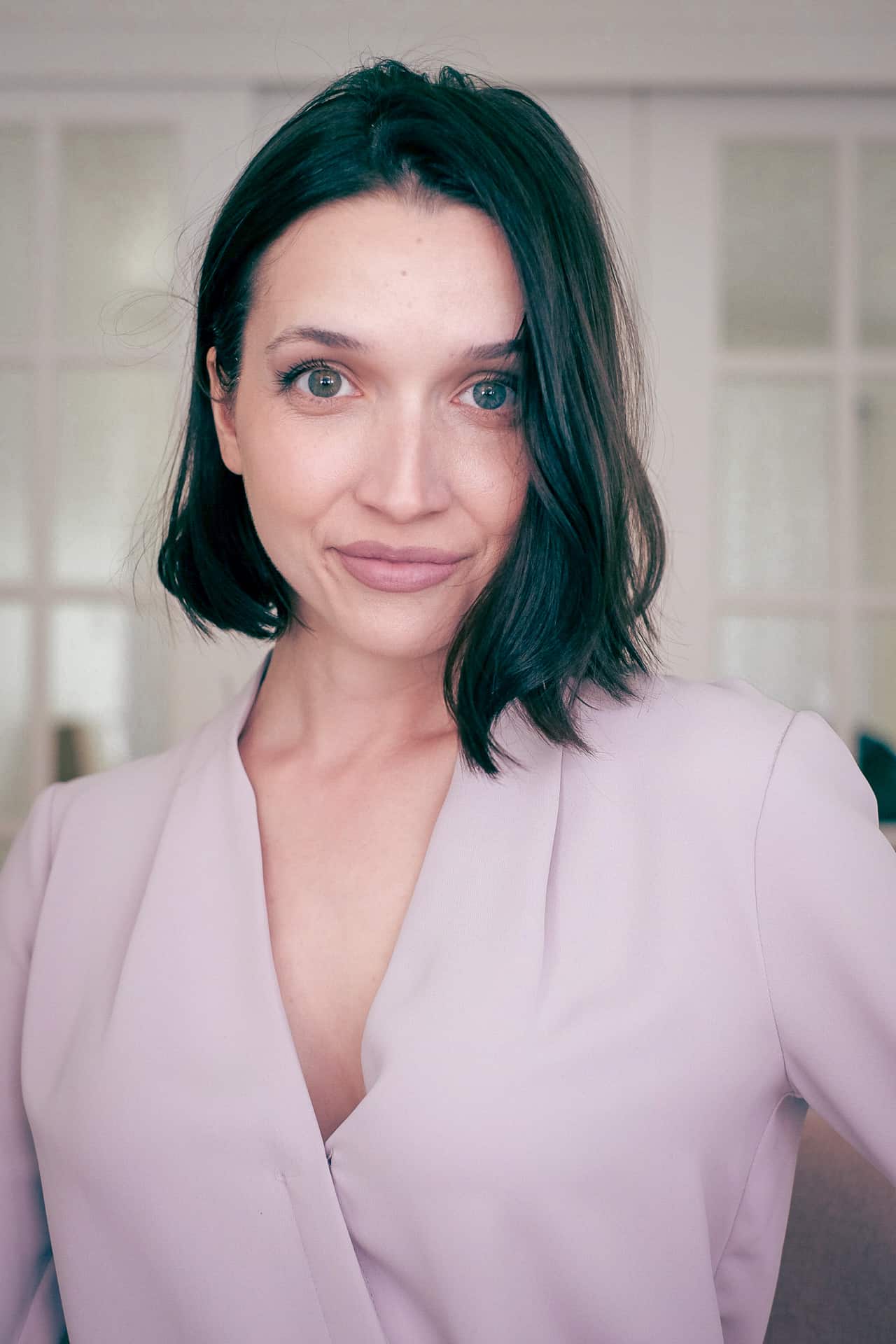 Dana Nicole is an award-winning freelance writer for MarTech/SaaS who was rated one of the best SaaS writers by Software World. She specializes in writing engaging content that ranks high in search engines and has been featured in publications like Semrush, ConvertKit, and Hotjar.
Dana holds a Bachelor's degree in Business Administration and has over 15 years of experience working alongside national brands in their marketing departments.
When Dana's not working, you can find her dancing en pointe, cooking up new recipes, and exploring the great outdoors with her two big dogs.