Last Updated on
This list of blog post ideas is ideal for any type of blogger. Whether you are looking for lifestyle ideas, business ideas or something fun, these ideas will be able to help you out!
Lifestyle blogging is a flexible niche where bloggers can write on many different topics! But having endless choices isn't always easy—sometimes that makes it harder to figure out what to blog about.
Today, I'm sharing with you 300 lifestyle blog post ideas, so you never run out of ideas. Seriously—if you write one blog post per week, this list will take you almost six years to get through!
What is a lifestyle blog?
Many people think a lifestyle blog is the same thing as a personal blog, but it's not. A personal blog is a blog where the writer doesn't plan to monetize. They want to write and share their thoughts, but it's not something they plan to turn into a job. A lifestyle blog, however, can be monetized and covers all topics relating to the writer's life. And even though lifestyle blogs are broad, they are still highly profitable.
Take the lifestyle blog created by Heather and Pete Reese. Their lifestyle blog reportedly made an impressive $222,875 in August of 2019!
The lifestyle blog niche offers lots of room to talk about different topics, so let's dive into some lifestyle blog post ideas!
300+ lifestyle blog post ideas
To make your search for lifestyle blog post ideas easier, I've divided these blog post ideas up into different categories! Make sure you bookmark this page so you can come back. Whether you're a beginner blogger in need of some ideas or you're simply feeling overwhelmed with blogging, use these ideas to help you write consistently.
This list covers a lot, so you can apply these lifestyle blog post ideas to many niches, even if you don't consider yourself a lifestyle blogger. And it's worth mentioning that you can reframe these blog post ideas however you wish (for example, if I've given you an idea to write about the "10 foods that improve your skin" you can change it to "15 fruits that improve your skin"). I want this list of blog posts to give you tons of inspiration and ideas!
1. Beauty blog post ideas
Many lifestyle blogs I come across have a beauty section. It makes sense because the beauty industry is growing year over year. Here are 30 different blog post ideas if you want to write about beauty, makeup, or skincare.
How to deal with dry skin
How to fix dry hair
5 essential skincare products for [age] (i.e., over 30, under 25, etc.)
The only 5 makeup brushes you'll ever need
Beauty Blender versus brushes: which is better?
Superfoods that improve your skin
DIY acne spot treatments
The best beauty dupes under $10
10 uses for coconut oil
Morning skincare routine
Evening skincare routine
Best ways to use vaseline
Best obscure beauty products
Tips to make your hair look thicker
All-natural DIY skincare
10 foods that help improve skin
"No makeup" makeup look
25 different makeup brushes and how to use them
Skincare hacks that are more harmful than good
The best sunscreens
Products to help you lengthen your lashes
DIY face masks
How to use a dermaplane
Testing the top-rated beauty products on Amazon (+ your opinion on them)
How to do a face massage
Overnight skincare tips
Benefits of a silk pillowcase
Beauty uses for apple cider vinegar
Why rice water is all the rage right now
Benefits of vitamin C for your skin
2. Home blog post ideas
I love the home niche because it's so versatile. You can write blog posts about different color schemes for various rooms or make some DIY projects that your audience can follow along with.
10 home decor pieces to avoid
Cleaning hacks for a sparkling home
10 of the best items to buy at [Store] (i.e., IKEA)
Unique ways to make your bed
Ideas for a small bedroom
Minimalist home decor
My favorite bedroom decor trends (substitute with any room you'd like)
Easy wall decorations you can make
The best Amazon finds under $100
Indoor plants that are easy to take care of
Easy ways to stop using plastic in your home and reduce waste
5 color schemes for your kitchen
10 things every home office needs
Easy DIY decor ideas to give your home a refresh
Organization hacks for small spaces
Tips for saving energy and power at home
Recipe roundups (10 of my favorite healthy recipes, 10 of my favorite snack food recipes, quick recipes, etc.)
Products to create a smart home
Home safety devices for people who live alone
What first-time homebuyers need to know
Essential equipment for a home gym
How to workout at home with minimal equipment
How to keep your washing machine clean from mold and mildew
Green cleaning hacks
10 unique uses for command hooks
The best decor from the dollar store
How to organize your kitchen cabinets
5 common home decor mistakes (and how to avoid them)
How to get rid of things you don't need (and what to do with them)
5 of my favorite cocktails or mocktails
3. Travel blog post ideas
Don't skip over this section if you don't have any trips planned. I think a lot of bloggers think they can't be a travel blogger unless they are able to travel. While you can't travel to lots of places, you can definitely still work in the tourism niche if you live in a big city. I've been offered hotel partnerships for hotels in my own city so I can write and promote them to people who are looking to visit my city. So, if you aren't much of a traveler but still enjoy the tourism sector, take the below blog post ideas and try to apply them to your own city.
How to save money while traveling
Travel must-haves when traveling with kids
Cheapest countries to visit in Europe
Countries to travel to on a budget
Best places to visit in the USA
How to have a road trip across the USA
Dog-friendly places in [city]
How to pack light
How to pack using the army roll method
10 things you need to see in [city]
5 destinations you need to put on your bucket list
Best places to see the Northern Lights
20 affordable destinations
Hidden gems in [city]
Top travel accessories you can buy online
Safety tips when traveling alone
20 natural wonders in [country]
Essential items for your next road trip
How to travel long term
Pros and cons of van life
The top 5 suitcases for your next adventure
10 trailer remodels you'll fall in love with
How to plan a camping trip with [kids, dogs, etc.]
Meal ideas when camping
Hiking for beginners
How to pack a cooler for road trips
Car camping hacks
How to plan a staycation + why you'll want to
15 effective workouts you can do while traveling with no gym
Tips for travel photography, so you get the best pictures possible
4. Family blog post ideas
I believe a family is whatever you want it to be. A family is a single person and their friends. A family is someone with their pets. A family is a couple with children. A family is a couple with no children. Throughout this section, I'll try to be mindful of the different types of families there are, but feel free to tweak each idea, so it fits your current situation (if possible)! For example, you can change a blog post about "how to camp with kids" to "how to camp with cats" 🐱
Family photo ideas
My favorite matching family pajamas
Volunteering you can do with your whole family
A-Z activity ideas for families (list new activities for each letter of the alphabet. For example, the letter "A" could be "arts and crafts")
Random holidays to celebrate with your family (use this list to find fun holidays, such as National Strawberry Ice-Cream Day, and write a post about how families can celebrate them for fun)
Best [spring/summer/fall/winter] activities for your family
50 free activities to do with your kids
How to make a memory book for your kids
[Parent/child] day ideas (i.e., Dad/daughter day ideas)
Family game night ideas
100 fun questions to ask your [family member]
10 ways to make chores enjoyable for young kids
50 family-friendly movies for family movie night
How to put together a family movie night using things from the dollar store
Easy art ideas for young kids
Scavenger hunt lists
Indoor camping ideas
20 fun activities you can do in your home/backyard
Family Halloween costumes ideas
10 virtual tours for kids
Healthy recipes for picky eaters
Freezer meals for busy families
Family-friendly activities in [city]
Science experiments you can do at home with kids
5. Pet blog post ideas
67% of US households own a pet. You can reach a wide audience if you choose to write blog posts about pets! Here are some blog post ideas to get you started:
10 tips for new pet owners
What I wish I knew before getting a [pet]
New [pet] checklist
My favorite pet products
Foods your [pet] should never eat
Healthy human foods your [pet] can eat
DIY [pet] treat recipe
How to groom your dog at home
Indoor activities for dogs on rainy days
Ways to tire your dog out that don't include fetch or running
How to clean your cats/dogs paws
Different ways to stuff a Kong
New [pet] checklist
How to puppy-proof your house
15 ways to keep your dog busy
DIY cat scratcher
DIY dog bed
First-aid kit for your pets
How to teach your [pet] their name
How to prepare for a new [pet]
If you adopted your pet, write about the story of their adoption
5 signs your pet loves you
100 female/male [pet] names
6. Money blog post ideas
This section may not be for everybody. First, you should only be giving financial advice if you're qualified to do so. Secondly, you might need to have firsthand experience to write some of these posts. But there are a few on this list that you may be able to write!
Simple ways to save money
10 quick ways to make money online
How to be smart with your money
Things I stopped buying to save money
How to live frugally to save money
30-day money saving challenge
10 things you might be wasting your money on
5 ways to make passive income
How to start a side hustle
Ways to save money on your groceries
How to start investing your name (blog posts about investments should only come from professional investors. I threw this one in just in case that applies to you!)
7. Self-care blog post ideas
It's no secret that people feel overwhelmed. Self-care is highly important and growing in popularity. Here are some self-care blog post ideas:
Winter/spring/summer/fall self-care ideas
Self-care for the [insert niche, i.e., busy mom, tired entrepreneur)
How to create a relaxing morning routine
10 ways to create a fitness routine that works for you
Write about what self-care means to you
30-day self-care challenge
Self-care for introverts/extroverts
10-morning habits for a great day
10 evening habits for a great sleep
Self-care Sunday ideas
20 questions to ask yourself to get to know yourself better
10 affirmations for confidence
50 journal prompts to help you journal
How to start journaling
10 Benefits of journaling
How to take better care of yourself
Things people do that they don't realize hurts their self-esteem
How to turn a bad day into a good day
Foods proven to boost your mood
How to learn to say "no"
How to practice self-care in only 5 minutes per day
How to perform a "self-care check-in" with yourself
How to start meditating
Benefits of meditation
How to recognize and prevent burnout
How to build your self-confidence
How to plan a relaxing "spa day" at home
8. Blogging blog post ideas
Your audience is probably highly interested in how you started your lifestyle blog, and many of them likely want to start their own but don't know how! Blog posts about blogging can give your audience a unique look into what your day-to-day life looks like as a blogger (whether you're full-time or part-time).
How to start a blog
Ways to make money online with a lifestyle blog
10 blog ideas for new bloggers
10 habits of successful bloggers
10 tips for new bloggers
5 quick ways to grow your blog
5 blogging tools all bloggers need
How to overcome writer's block
The best parts about blogging
The worst parts about blogging
10 bloggers who make a living through their blogs
A list of blog post ideas (just like this!)
My 10 favorite lifestyle bloggers
Social media platforms to promote your blog
How to write a blog post
5 reasons you should start a blog (and 5 you shouldn't)
How to deal with negative blog comments
Blogging tools I couldn't blog without
Different types of blog niches
How to figure out what you should blog about
How blogging has changed over the years
Write about the biggest mistakes you made from starting your blog and what you'd do differently if you had to start your blog all over again
How to find a blog name
A review of your blogging website host
Common misconceptions people have about bloggers
Write about your blogging process and how long it takes you to write a blog post
Write whether you think blogging will go away in the future or stay
Do a blog takeover with a blogging friend where you each write a blog post for each other
Top blogging Facebook groups to join to meet new bloggers
Host a virtual blogger meetup and write about it
9. "Favorites" blog post ideas
Share your favorite things! "Favorite" blog posts allow your audience to get to know you better. Plus, they want to hear your recommendations.
My favorite books
My favorite low-cost meals
My favorite hikes
My favorite inspirational quotes
My favorite bloggers/podcasters/YouTube channels
My favorite binge-worthy Netflix shows
My favorite blogging tools
My favorite trips
My favorite breakfasts/lunches/dinners
My favorite baby names
My favorite color palettes
My favorite indoor plants
My favorite outdoor plants
My favorite online small businesses
My favorite desserts
My favorite ways to de-stress
My favorite ways to practice self-care
My favorite books
My favorite movies
My favorite things to do on a rainy day
My favorite crafts and DIYs
My favorite workout routines
My favorite travel hacks
My favorite beauty products
My favorite things to do on a lazy Sunday
My favorite ways to decorate for [holiday]
My favorite ways to beat boredom
My favorite ways to stay organized
My favorite season and why
My favorite way to wind down after a long day
10. Personal blog post ideas
Just like the "favorite" blog post ideas above, personal blog posts also let your audience get to know you better. People love learning about the bloggers they follow.
My morning routine
A day in the life of [your name]
My bucket list
My best friend takes over my blog
Fun facts about you
Interview a family member who has an interesting story to tell
Write about an experience you had growing up
Write about what you originally wanted to be when you grew up
Write about your pet peeves
Create a post written from the point of view of your pet
Talk about your favorite places to go in your town or city
Review the top shows on Netflix (bonus: you get to spend time "researching" aka binging on Netflix)
Talk about your biggest mistakes and how you learned from them
Describe your favorite meal to cook and give your reader's the recipe
Talk about a recent failure of yours and how you grew from it
Describe your favorite place to go on vacation
Talk about how you meal prep for the week
Write down your favorite ways to stay motivated for the gym
Review the books currently on Amazon's bestseller list (you can find that list here)
Tasty soup recipes using in-season vegetables
11. Holiday blog post ideas
There are many different holidays around the world. I've included four popular holidays from my side of the world but feel free to tweak these holidays, so they match the ones you and your audience celebrates.
Halloween
Pumpkin-carving alternatives tutorial (i.e., painting pumpkins)
10 best carved-pumpkins roundup
Ask your readers to submit their Halloween costumes and feature your favorites
20 [funny/cute] couple's Halloween costumes
20 different costumes for your pet
Write what you think is going to be the most popular costume of the year
Write about your past Halloween costumes that you wore when you were younger and whether or not you'd wear them again
10 unique Halloween costumes you can make using things you probably already have at home
Round-up of the best Halloween recipes you've come across (bonus: you get to make all the recipes and test them out for your readers!)
Christmas/Winter Season
Talk about different holiday traditions around the world
My family's holiday traditions
Create your own Starbuck's holiday drink (bonus: actually make the drink and try to come up with a recipe you think your readers will love)
Find a more efficient way to wrap presents and share them with your readers
10 money-saving tips for the holidays
Set up a Christmas-themed tablescape and share your creation process
DIY ornaments tutorial
My favorite holiday memory from growing up
Volunteer and give back over the holidays and write about your experience; encourage your readers to do something similar
Write a gift-guide (i.e., gift guide for dog lovers)
New Years
How to have the ultimate New Year's staying in
Here's the story of the worst New Year's I've ever had
I [do/don't] believe in New Year's resolutions: here's why
Discuss whether or not you stayed on track with your resolutions from last year
My resolutions for this year
Take a guess at what the biggest trends of the upcoming year are going to be
10 things I loved about this past year and 10 things I'm ready to leave behind
Discuss what areas of your life you saw the biggest growth in the past year
Valentines
Date ideas for new couples
Date ideas for long-term relationships
Date ideas for newlyweds
Galentine's Day (i.e., a day just for you and your best girlfriends)
Gift guide for him
Gift guide for her
Write about the best date you've ever been on
Write about the worst date you've ever been on
Valentine's night-in ideas
Round-up of the best desserts to make for Valentine's Day
Create a list of cocktails and mocktails
Valentine's day decor ideas
Children's DIY for Valentine's day
12. Random blog post ideas
Play "20 questions" and pick 20 of these questions to write about on your blog
Write about why you started your blog in the first place
Interview your blogging idol – send them a list of a few questions and showcase their answers to your audience
Review your favorite and least favorite products that you use daily (i.e., makeup, cleaning products)
Showcase various outfits for different occasions:

first date
business casual
business formal
girl's night out
lazy Sunday

Take one thing out of your life for a month and discuss the experience with your readers (i.e., no cell phone for a month, no T.V. for a month)
Show how you can style different pieces of clothing (i.e., 10 different ways to wear a scarf)
Hold a photography challenge with various themes and post your photos each day to your blog
Try and limit your waste/garbage for one week and talk to your readers about your experience
Choosing the right lifestyle blog post ideas
There's no right or wrong blog post when it comes to the lifestyle niche. I love the lifestyle niche because it's so versatile. Like I've mentioned, feel free to tailor these blog post ideas to suit your blog. They should serve as an inspiration and don't need to be taken literally!
Pro tip: if you want to monetize your content and make money blogging, you'll want to optimize your blog posts for search engines through SEO. You can sign up for my FREE SEO Workshop to learn how! Enter your email below for instant access:
I hope these ideas hope you write your next blog post.
---
This article may include affiliate links. As an Amazon Associate I earn from qualifying purchases.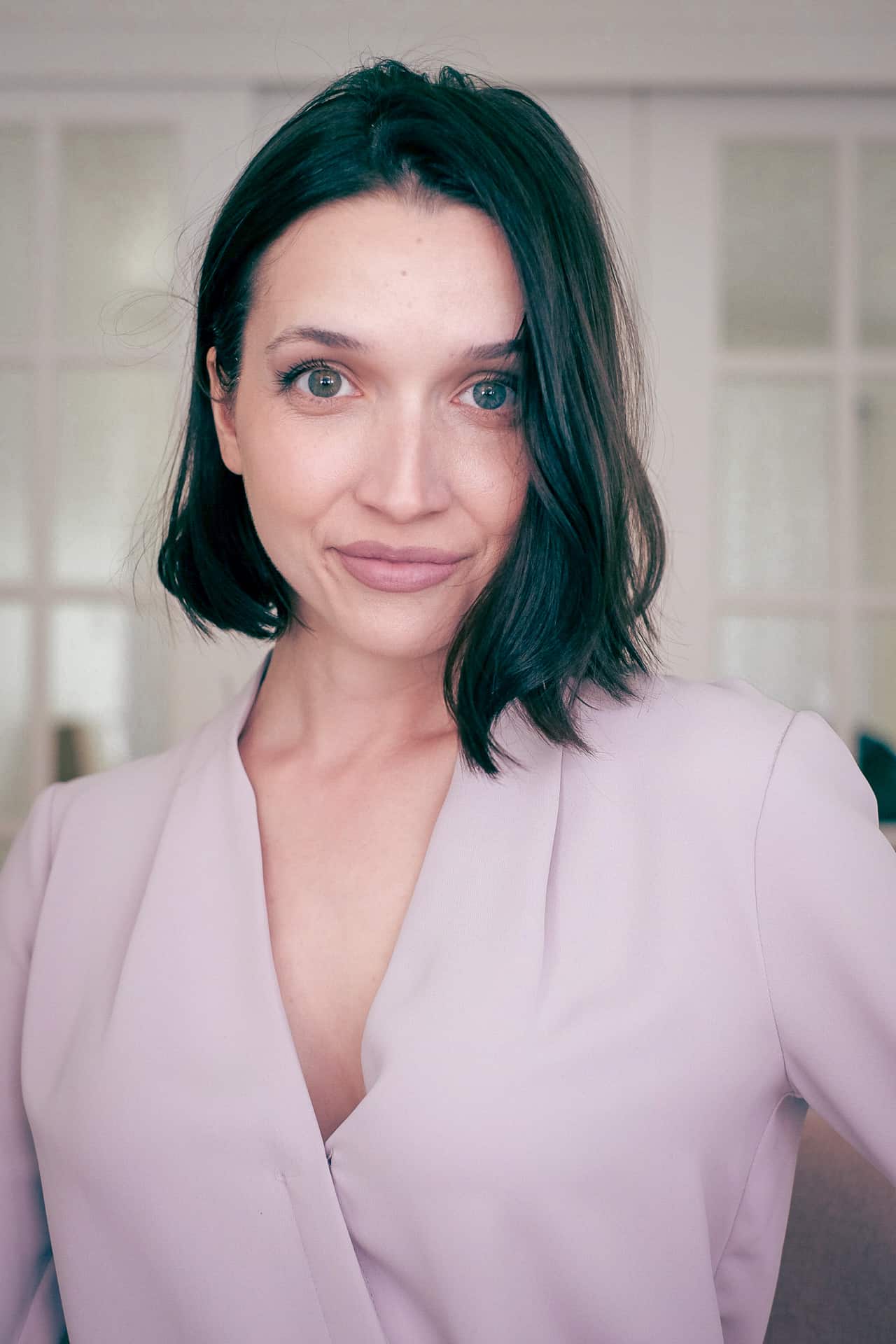 Dana Nicole is an award-winning freelance writer for MarTech/SaaS who was rated one of the best SaaS writers by Software World. She specializes in writing engaging content that ranks high in search engines and has been featured in publications like Semrush, ConvertKit, and Hotjar.
Dana holds a Bachelor's degree in Business Administration and has over 15 years of experience working alongside national brands in their marketing departments.
When Dana's not working, you can find her dancing en pointe, cooking up new recipes, and exploring the great outdoors with her two big dogs.