Last Updated on
Did you know that Instagram currently has three types of Instagram accounts? Instagram has grown a lot over the years, and with that growth, users began to require different features to meet their needs.
Thus, Instagram decided to create three different types of Instagram accounts that will allow individuals and businesses to succeed with their Instagram marketing strategy.
The three types of Instagram accounts are:
Personal accounts
Professional accounts

Business accounts
Creator accounts
While it looks like there are only two accounts, business and creator accounts are listed under the umbrella term "professional account".
If you see the words "professional account", either a business or a creator account is being referenced.
Now let's dive a bit deeper into each type of Instagram account so you can understand which one will meet your needs.
Personal Instagram Account
A personal Instagram account will provide you with everything you need to create content and stay connected with your followers.
Key Features of a Personal Instagram Account
Ability to go Private
The personal Instagram account is the only account that allows the user to go private.
If privacy is something you value, you will definitely need to have a personal account.
Add a Link to Your Bio
Personal accounts are able to add one link to their bio.
If you have any important information you'd like to share with your followers, the link in your bio is a great spot to share it.
Create Stories and Posts
Personal accounts can create Instagram Stories, posts and go live with nearly all the same features that are offered to business and creator accounts.
Close Friends List
The Close Friends feature on Instagram gives users the ability to share certain Instagram Stories with a select list of people, also known as their close friends.
Who Needs This Type of Instagram Account?
A personal Instagram account is perfect for those who want to share content with their friends and family and don't have a need to grow their account.
Business Instagram Account
According to Instagram, business-type accounts on Instagram are "best for retailers, local businesses, brands, organizations and service providers."
No matter how big or small your business is, you can switch to an Instagram business account for free to make use of all the helpful features.
Key Features of a Business Instagram Account
Ads
When you use an Instagram business account, you'll be able to schedule ads and boost posts that are directly linked to your Instagram account.
Account Analytics
Analytics are essential for businesses hoping to grow their account and plan their Instagram marketing strategies.
Using Instagram Insights is a breeze and makes analytic reporting simple.
Through your Instagram Insights, you'll be able to see important information for all of your posts. Instagram Insights also offers analytics for your Instagram Stories, however, the data is only stored for 14 days.
One of the disadvantages to Instagram Insights is it only works on a go-forward basis, so you can't view analytics for any content that was posted during a time when your account wasn't a business account.
Call-to-Action Buttons
Business-type Instagram accounts have the ability to add call-to-action buttons on their profile so visitors can interact with your business without having to leave the app.
Current call-to-action buttons available for business accounts include:
Book: Book an appointment
Reserve: Reserve a table at a restaurant
Get Tickets: Buy tickets for an event
Gift Cards: Buy gift cards
Order Food: Take out or order delivery from a restaurant
Donate: Share a Facebook fundraiser link
Swipe-Up
While this feature is only available to accounts with over 10,000 followers, the Swipe-Up feature on Instagram is the only option available for accounts to drive traffic to an external link (other than the link in their bio).
Swipe-Up is a highly sought-after feature that many businesses aspire to have.
Instagram Shopping
With Instagram Shopping, your followers will be able to purchase products from your catalog without leaving the Instagram app.
Instagram Shopping can help you boost sales and reach a wider audience.
Add Business Information
You can easily add more contact information to your Instagram profile such as:
Branded Content
If you partner with other businesses, the branded content tool on Instagram will help you easily identify which posts of your are paid partnerships for your followers.
Being transparent about partnerships is incredibly important and in many jurisdictions, it is the law.
When you add branded content to your Instagram posts, you'll see a "paid partnership" tag.
You can ensure your business remains in proper standing by disclosing paid patnerships through the branded content feature.
Minimum Age
If you're a business that requires your audience to be a minimum age to interact with you (such as a wine retailer), you will benefit from this feature.
By setting a minimum age, you'll be able to control who sees your content.
Account Verification
Getting a verification badge on Instagram is something many small businesses aspire to have. That little blue checkmark signals authority and trustworthiness to your audience.
Account verification is not available to personal accounts and if you want to become verified, you will need to have a professional account.
Who Needs This Type of Instagram Account?
Businesses that plan to advertise, grow and connect with their customers will benefit from having this type of Instagram account.
Creator Instagram Account
According to Instagram, the creator account is "best for public figures, content producers, artists and influencers."
Key Features of a Creator Instagram Account
The creator account boasts more flexibility than an Instagram business account, which makes it ideal for influencers and freelancers who want more control over their profiles.
Profile Controls
Creator accounts can be tailored to your needs more so than a business account.
One important distinction between a creator account and a business account is that creator accounts can hide their Instagram business categories along with their contact info.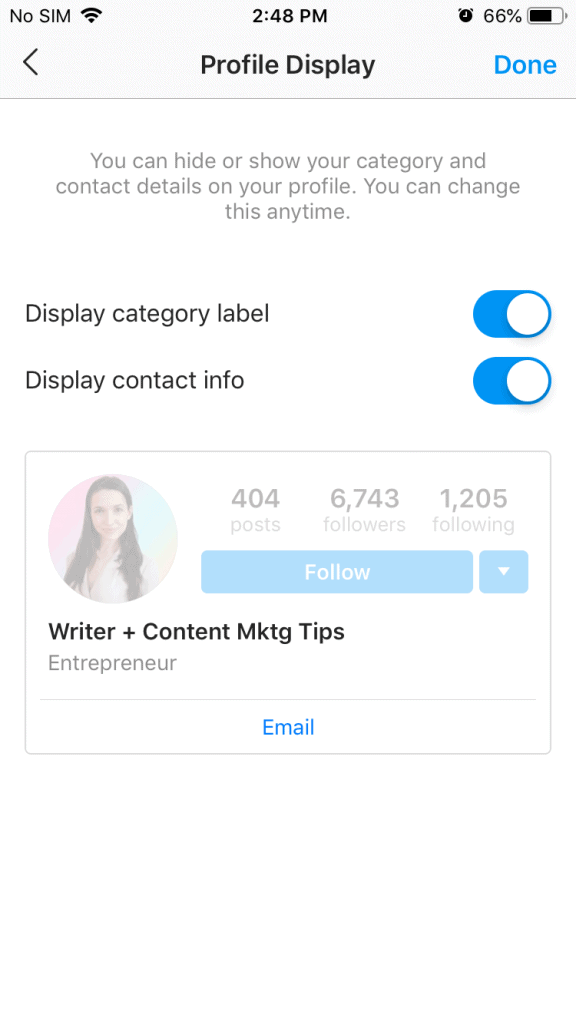 Influencers and creators who work on their own or from home may see a benefit in being able to hide this information.
With your creator account, you can also choose a different category to be displayed on your Instagram profile than what is shown for your Facebook business page.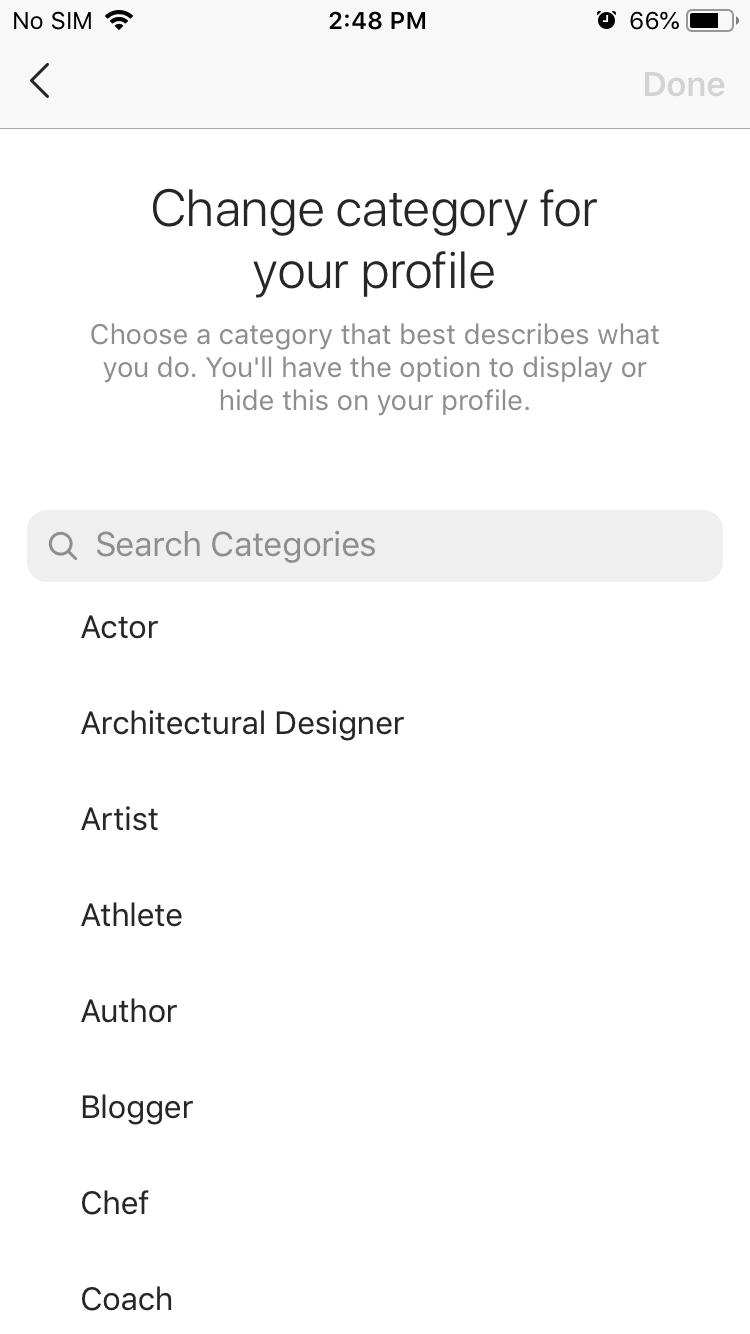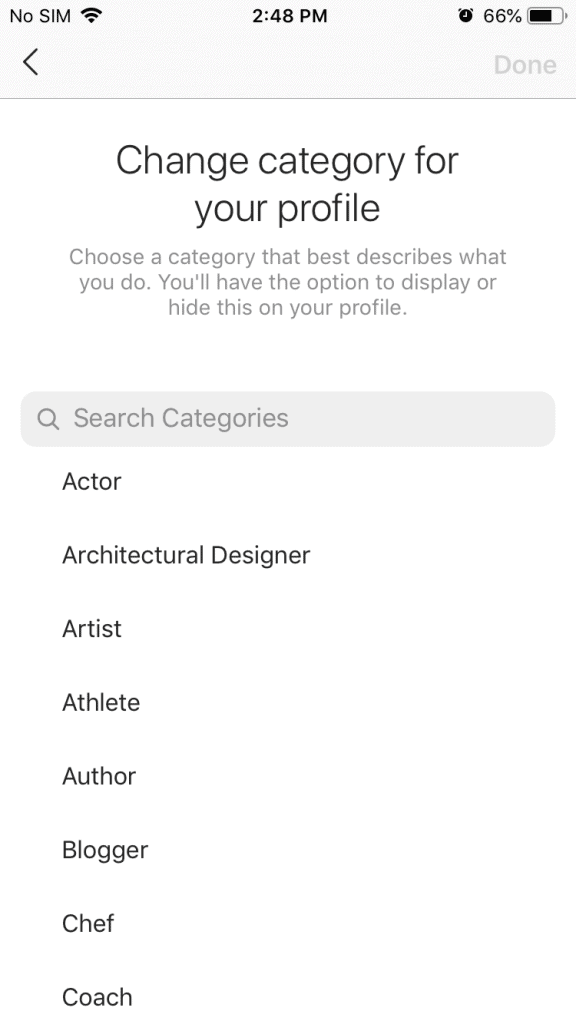 Simplified Messaging
Inboxes can be a source of overwhelm for many, particularly for influencers, freelancers and creatives who don't have the budget to hire someone to manage their inbox.
Unlike a business account, where you cannot limit your direct messages, the creator account gives users the ability to limit who can message them.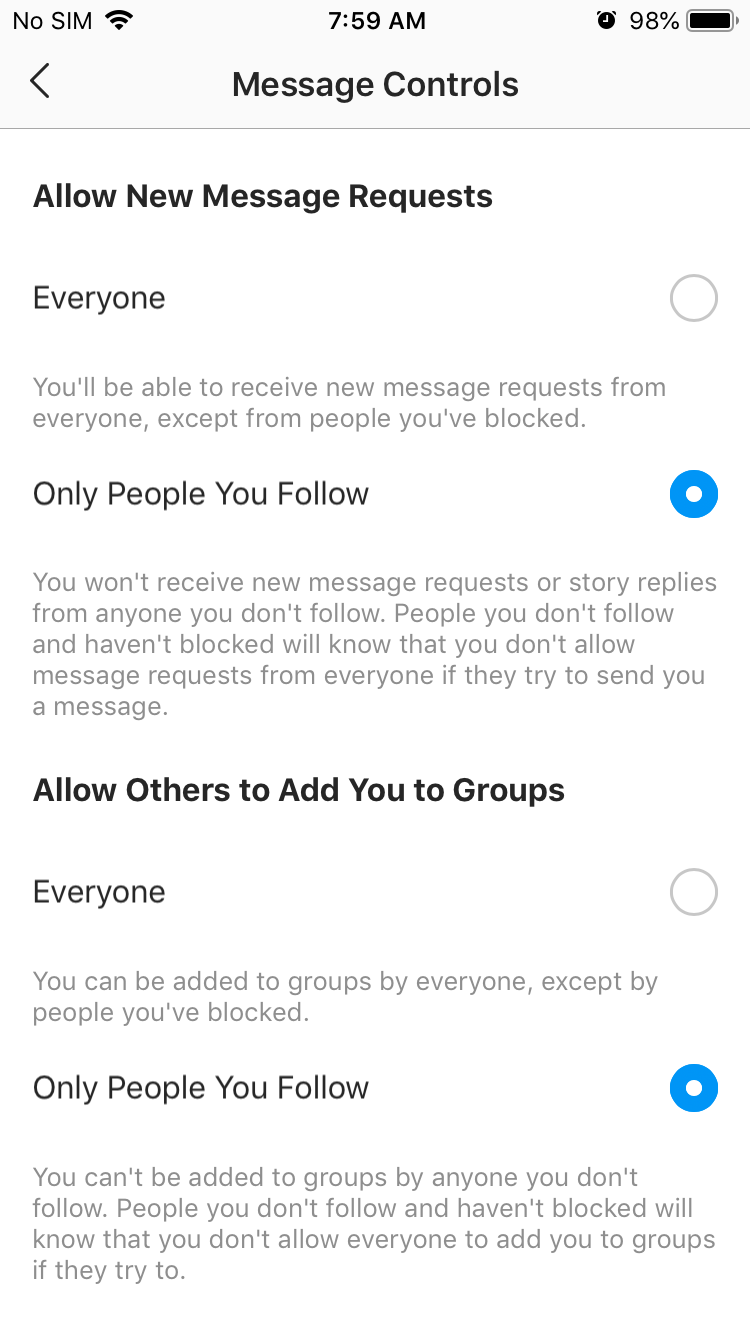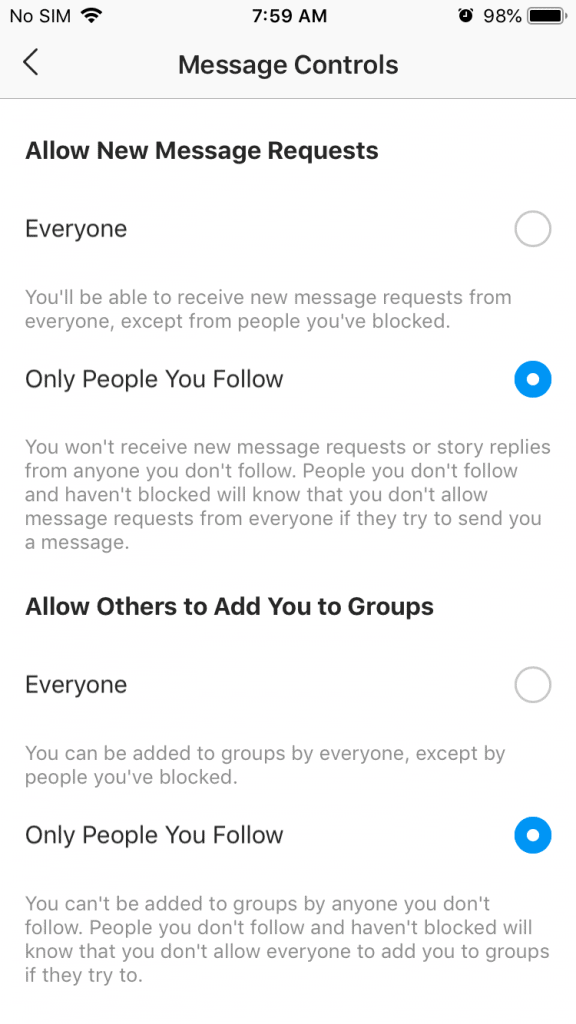 If you want to streamline where your messages end up, this feature can be incredibly beneficial!
Account Analytics
Just like the business account, a creator account also has access to Instagram Insights.
You can view your insights right within the app, or you can view them from a desktop computer from the Creator Studio.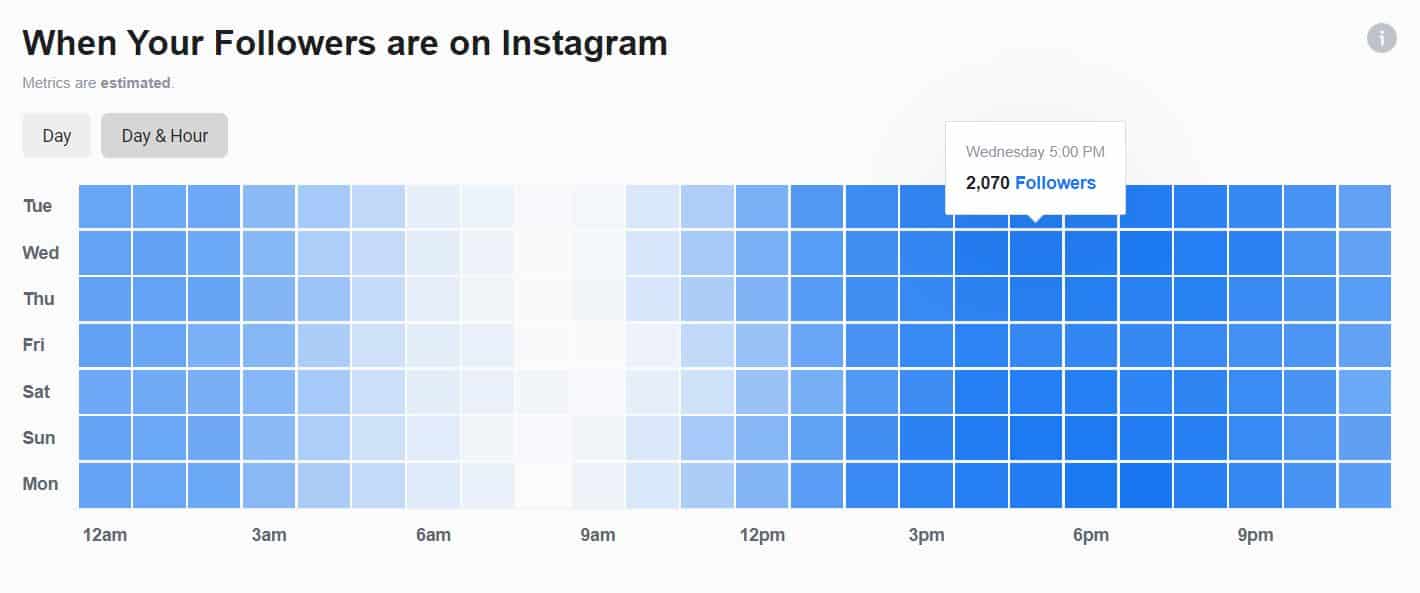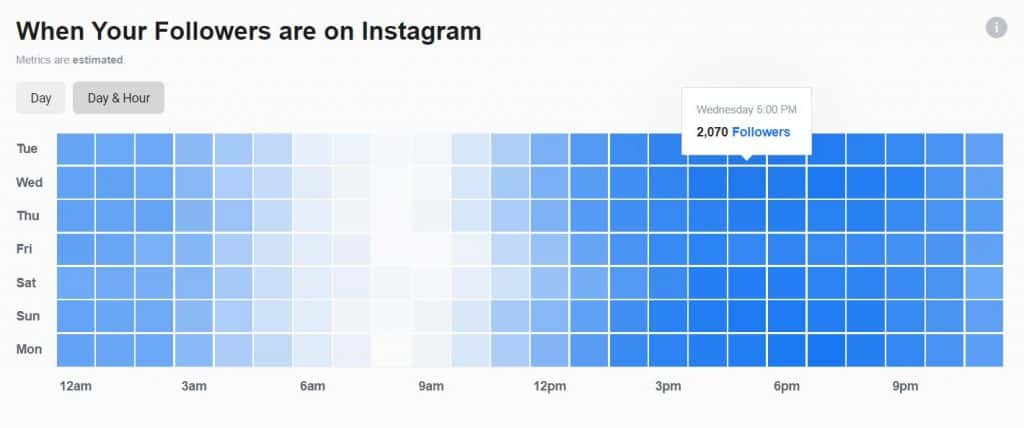 The analytics from Creator Studio are much more in-depth than what you can get from Instagram Insights.
Ads
Just like a business account, your creator account offers you the ability to create ads and boost posts.
Schedule Posts and IGTV
With a creator account, you can schedule posts and IGTV within the Creator Studio desktop app.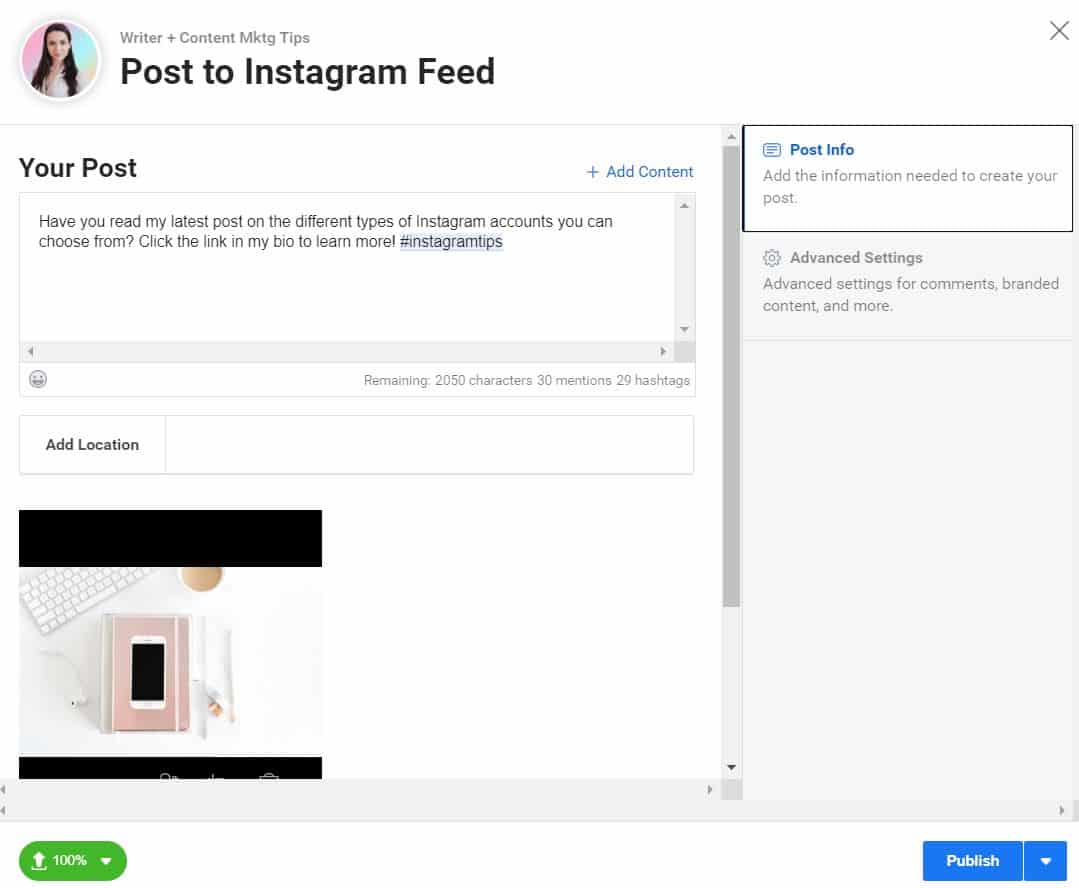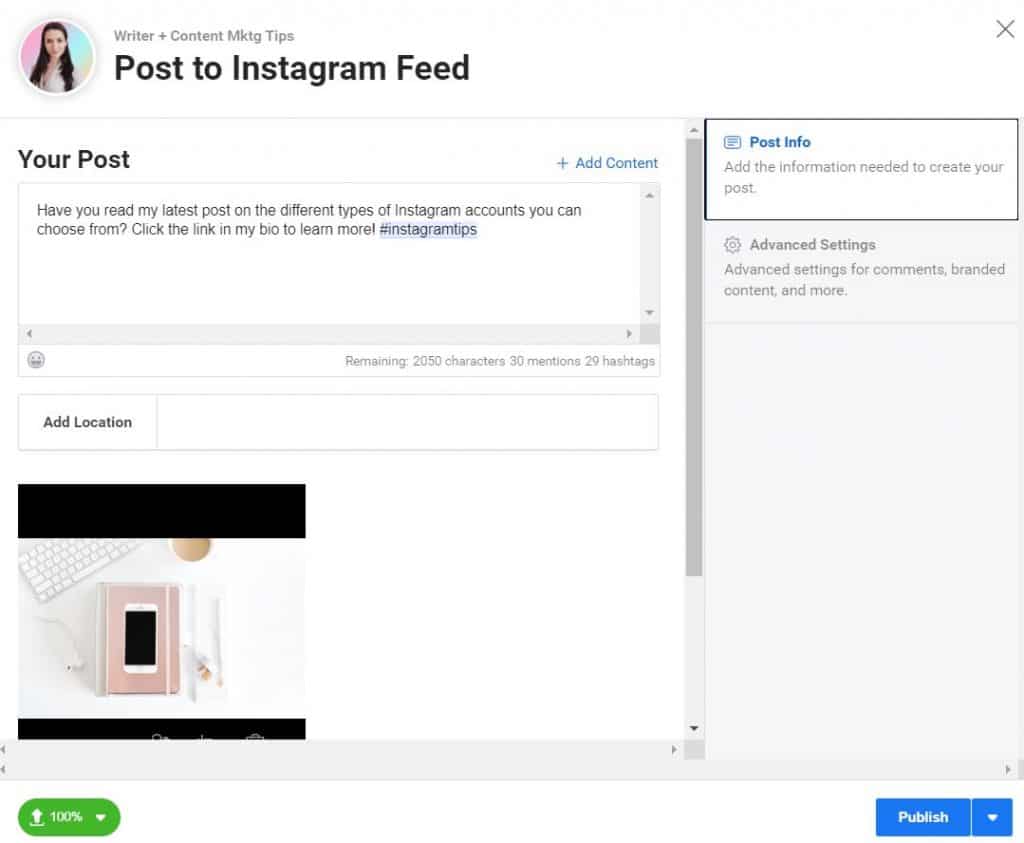 But this will be the only place you can schedule content.
Unfortunately, creator accounts are not connected with Instagram's API, meaning approved third-party apps, are not permitted for use with a creator account.
Minimum Age
Just as a business account can control who is able to view their profiles, creators also have this feature available to them.
If you often post about topics suitable for an older audience, for legal reasons, you might want to require your audience be a specific age to view your posts.
Branded Content
Influencers need to properly display paid partnerships and the creator account makes this easy.
With Instagram's Branded Content tool, you can add a "paid partnership" disclosure on any posts where you have been paid to post about a brand.
Account Verification
Just as business accounts can be verified, so can a creator account!
Who Needs This Type of Instagram Account?
Freelancers, influencers or artists may benefit from a creator account. I personally use this account because I like being able to control the messages I receive and put a little bit of extra privacy in place, which isn't offered through the business account.
Which Type of Instagram Account is Best for You?
Ultimately, you need to dig into the three accounts to uncover which type is best for you.
Here are a few questions to help you:
Do you value privacy and wish to have more control over your profile? You'd like the creator account.
Can't live without third-party social media scheduling and analytic tools? You need a business account.
Is your goal to stay in touch with friends and family? A personal account is for you.
Do you want to be private on Instagram? You must choose a personal account.
Pin me: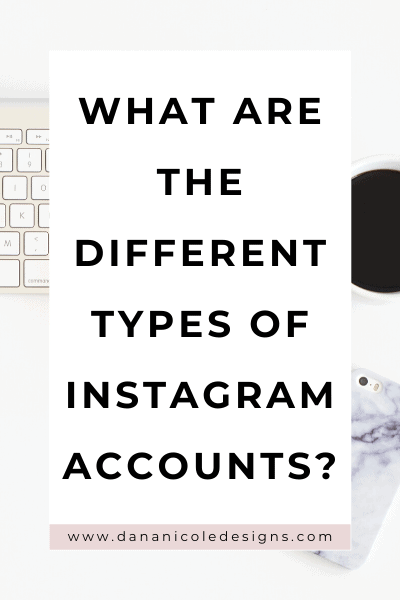 ---
This article may include affiliate links. As an Amazon Associate I earn from qualifying purchases.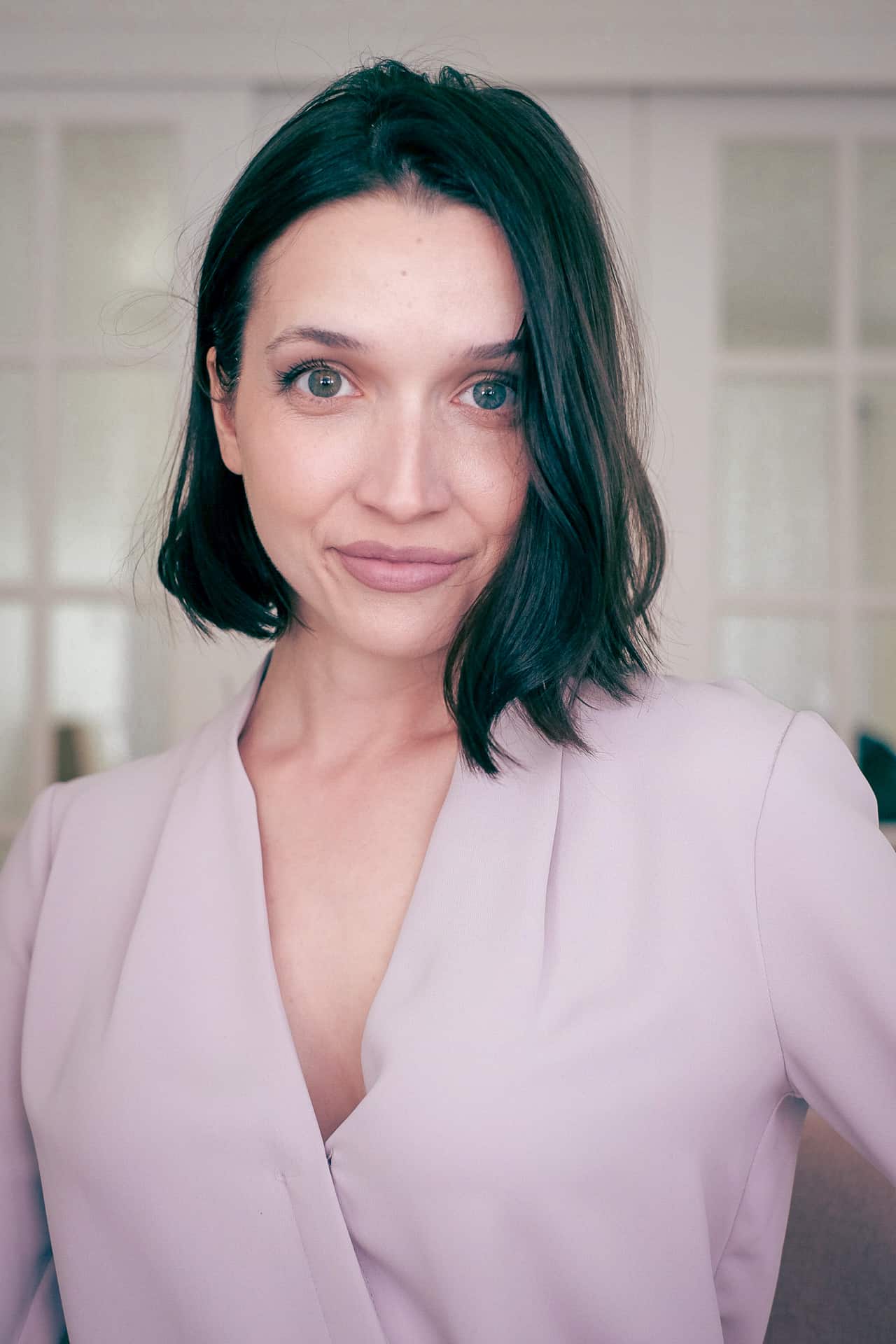 Dana Nicole is an award-winning freelance writer for MarTech/SaaS who was rated one of the best SaaS writers by Software World. She specializes in writing engaging content that ranks high in search engines and has been featured in publications like Semrush, ConvertKit, and Hotjar.
Dana holds a Bachelor's degree in Business Administration and has over 15 years of experience working alongside national brands in their marketing departments.
When Dana's not working, you can find her dancing en pointe, cooking up new recipes, and exploring the great outdoors with her two big dogs.