Last Updated on
Finding the best cheap camera for Instagram can feel overwhelming. Many good cameras can cost upwards of $1,000, but there are plenty of great options in the $100-$5oo range. There are so many different cameras to choose from, however, I've done all the hard work for you and have come up with five of the best affordable cameras for Instagram that your money can buy!
This post contains affiliate links. When you click on a link within this post and make a purchase, I will earn a commission. This is at no additional cost to you.
What Makes a Camera Suitable for Instagram?
When looking to find the best cheap camera for Instagram, there are a few things you'll want to look for:
WIFI
Point-and-shoot
Great images for minimal editing
Lightweight for travel
Video (if you plan to do IGTV)
Having great imagery is one of the first steps to growing your Instagram account, therefore, buying the best camera for Instagram is a necessary step to take. At the very basic, you want to find a camera that meets the four criteria listed above. If you plan to do IGTV or videos, you definitely want to stick with a camera that also has high-quality video.
Best Cheap Camera for Instagram
Features of This Camera
WIFI
21.1 megapixels
Image stabilization
1080p HD video
Works well in low-light
The Sony Cyber-Shot is a favorite camera among many bloggers and social media users. This camera works great in low-light settings which is ideal for someone who will be capturing Instagram content on the fly, regardless of the time of day. The tilt-screen also makes it very easy to capture moments despite the angle. This can be ideal for a social media user who creates lots of flat-lays and shoots photos from above.
The Sony Cyber-Shot camera also made the list due to its unique motion-shot video feature. While motion shot images can be achieved through apps and editing software, you can create these images right within the camera, saving you loads of time.
Another time-saving feature of the Sony Cyber-Shot is that it connects with apps to easily retouch and edit the photos you've taken. You can also add artistic elements or enhance your photos through these apps. The built-in WIFI allows you to connect your camera to your smartphone to easily transfer images so you can upload them to Instagram.
Lastly, the high-quality video capture for this camera makes it great for those who also want to create video content for their Instagrams.
This camera is definitely the best cheap camera for Instagram users who want to showcase their artistic ability, and need a camera that allows for greater artistic expression without having to use external tools and software. It's the best all-in-one camera for shooting, creating and editing unique content for Instagram!
Features of This Camera
WIFI and Bluetooth
24.2 megapixels
1080p HD video
The Nikon D3500 is a fantastic point-and-shoot DSLR camera that will take great imagery for the beginner photographer. Its small body makes it ideal for those who create content while on the go, and with WIFI and Bluetooth, you'll be able to quickly share the media you create to your phone so that you can upload it straight to Instagram.
Particularly, if you take lots of action shots, the Nikon D3500 has the ability to keep a fast-moving object in focus.
Features of This Camera
WIFI
18.1 megapixels
USB charging
Works well in low-light
4K video
The Panasonic Lumix FZ80 is another great point-and-shoot option for beginner photographers. One unique thing about this camera is that it has 4K video capture, making it the best camera on this list for those who would like to have a camera for both photo and video content.
Another cool feature with this camera is that the 4K video captures high-resolution images. All you need to do is scroll through your video to find the perfect still image. As a content creator, a feature like this will cut back on your work immensely as you can create photos and videos all at once.
Lastly, the USB charging port gives this camera an added edge, allowing the user to easily charge on the go without needing a separate battery or charger.
Features of This Camera
WIFI
20.1 megapixels
Image stabilization
72op HD video
This is truly the perfect camera for someone who is brand new to photography and isn't sure how exposure works. The different modes programmed into the camera will automatically adjust aperture, shutter speed and ISO for different situations, giving you a perfectly clear image no matter what.
Image stabilization is another great feature that a beginner photographer would definitely benefit from having. After taking lots of photos, the last thing you want is to go back and realize that your hand wasn't as steady as you thought as you cycle through blurry images. The image stabilization provided by the Sony DSCH300 will help prevent blurry images.
Features of This Camera
WIFI
20.0 megapixels
40 times optical zoom
Long-lasting charge
Video stabilization
Works well in low-light
The Canon Powershot SX410 makes a great cheap camera for Instagram! This camera has a 40 times optical zoom, giving it the highest optical zoom on this list. For Instagrammers who plan to travel and take photos outdoors, a good optical zoom would be beneficial to capture monuments from far away.
This camera features an eco power mode so you can photograph more per charge.
The eco power mode paired with the optical zoom makes this a very good choice for someone who is traveling and on the go.
As this camera is a point-and-shoot with many pre-defined modes, it's also a very good choice for a beginner and someone looking to dip their foot into photography.
Lastly, the Canon Powershot SX410 stabilizes and corrects for motion blur when videoing, making it a great camera for people who plan to film video content in action.
In Conclusion: The Best Cheap Camera for Instagram
Just because you are looking for a cheap camera for Instagram doesn't mean you need to sacrifice quality. As you can see from the range of cameras listed above, there are many affordable cameras that you can use for your Instagram and social media accounts.
Pin me: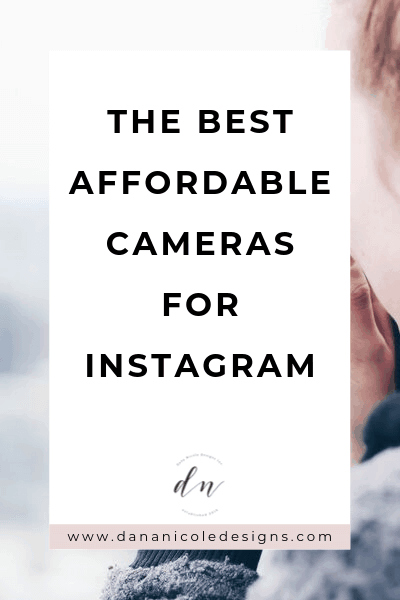 ---
This article may include affiliate links. As an Amazon Associate I earn from qualifying purchases.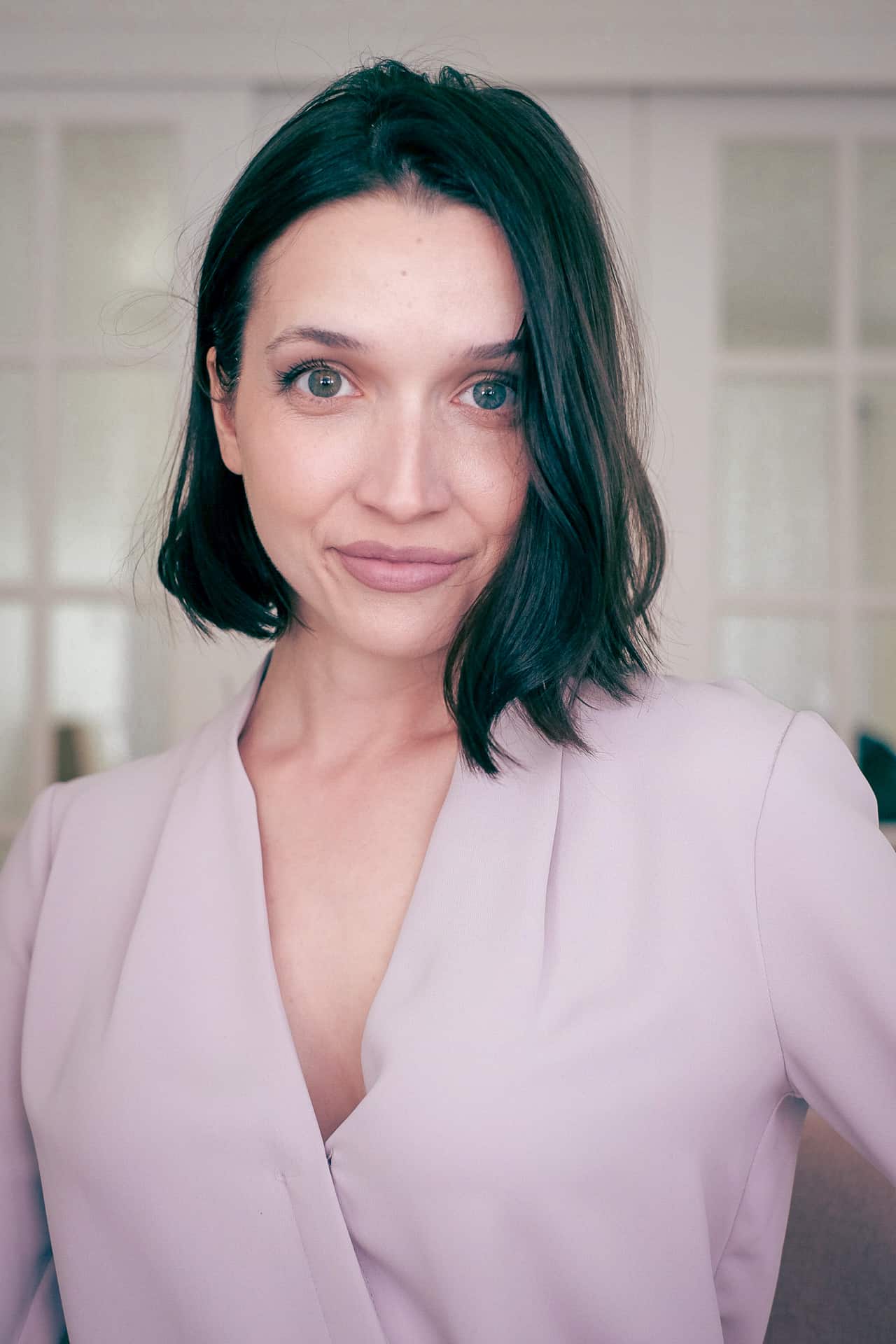 Dana Nicole is an award-winning freelance writer for MarTech/SaaS who was rated one of the best SaaS writers by Software World. She specializes in writing engaging content that ranks high in search engines and has been featured in publications like Semrush, ConvertKit, and Hotjar.
Dana holds a Bachelor's degree in Business Administration and has over 15 years of experience working alongside national brands in their marketing departments.
When Dana's not working, you can find her dancing en pointe, cooking up new recipes, and exploring the great outdoors with her two big dogs.