Last Updated on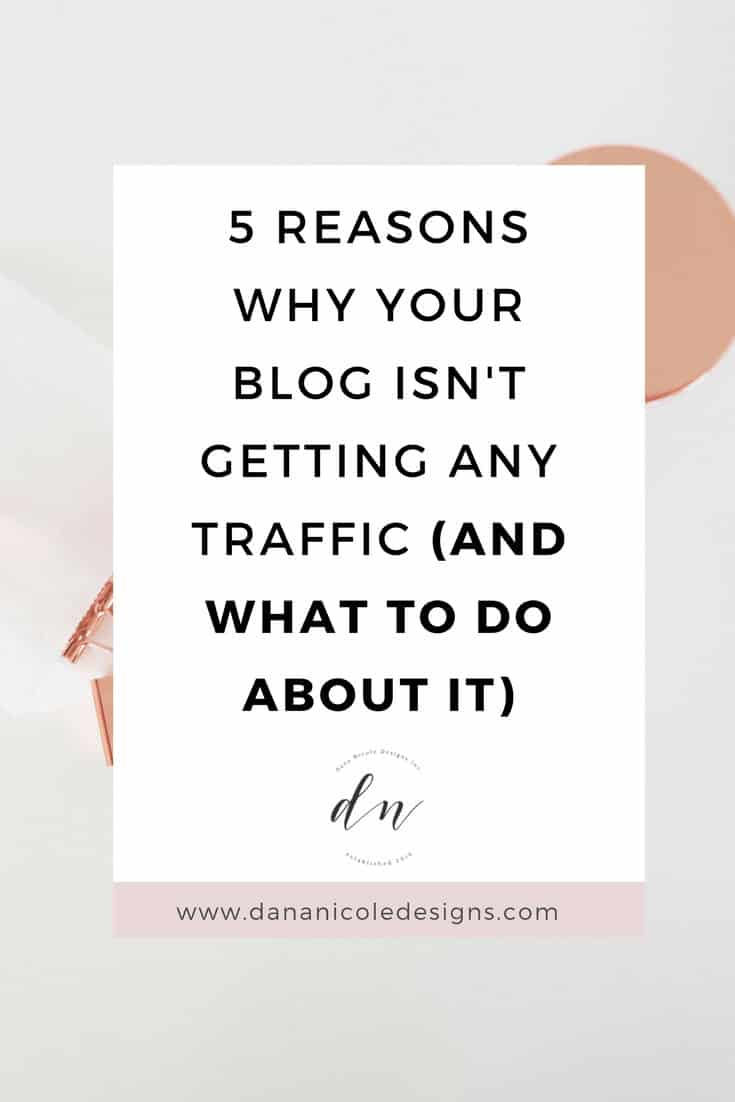 So, your blog isn't getting traffic.
And now you're starting to burn out because you've tried following all the advice of every single blogger out there but you're still left with hardly any traffic.
So now what? Do you quit? Do you start over? Do you pray to the blogging Gods and beg for some visitors and maybe even a few subscribers (I mean, might as well ask, right)?
Friends, I get it. I started out blogging thinking it was going to be easy (but blogging is actually scary and really hard at times).
Related: How to Grow a Profitable Blog While Working Full-Time
But nobody tells you that.
So if you're sitting there nodding your head along, then keep reading. Because I'm about to tell you the 5 reasons why your blog isn't getting traffic (because I've been there, sister!).
Reason 1: You're Constantly Promoting On Social Media
You should spend 20% of your time writing your blog post and 80% promoting it. That's a helluva lot of promoting. But wait, I just told you that the reason you have no traffic is that you're constantly promoting…
Here's what I mean: nobody likes constant promotion. In fact, people tend not to like promotion at all. So if you are constantly promoting your blog posts on your social medias and nothing else, you're going to get tuned out.
When promoting your blog posts, it's not enough just to post the link everywhere on your social media and hope to the heavens that you are going to get some traffic.
You have to make sure your social media account is a healthy mix of promotional activity and authentic activity.
Get on social media and start interacting with people, sharing their links, sharing tidbits about your life, and mix in some of your blog posts!
Once you stop appearing so promotional, people will actually want to click on your stuff!
Reason 2: You Don't Have An Online Community
Having an online community is an incredible way to get your content shared. Online communities are so easy to find. You can either start your own or join an existing one.
Some of my favourites on Facebook are:
An online community isn't just limited to Facebook groups either. Being active on social media and interacting with other users is one way that you can start to build up a rapport.
Lastly, actually reach out to someone and send them an email introducing yourself! I know that sending a random email to someone can feel scary, but if they are a half-decent human being with a heart, they will reply!
Reason 3: Your Blog Is Painfully Slow To Load
You've got less than five seconds to impress someone on your website.
FIVE SECONDS!
If your blog takes longer to load than that, you can kiss your traffic goodbye because they likely aren't going to stick around.
The only reason I'd ever wait for a website to load longer than five seconds is because I've been promised a gallery of cute photos of dogs.
That's it.
So if your blog isn't full of cute dog photos and it is taking an eternity to load…you are going to want to reevaluate!
To check your page speed head over to GTMetrix and enter your website in. If your site speed isn't less then 10 seconds, you need to roll up your sleeves and do a little work.
This course details exactly how to improve the speed of your WordPress site* (in easy to understand lingo and videos that you can follow along to)! This is an affiliate link but I took this course when I was learning how to make my website run faster and I can tell you – it's great.
Reason 4: Your Blog Has No SEO
SEO is not hard. Repeat that back to me: SEO is not hard!
And it's the best way to get organic traffic to your blog without having to promote anything.
I love SEO because it brings me subscribers and targeted traffic without me having to lift a finger. My posts that rank on the first page of Google bring me in a steady flow of traffic whether I'm online. Whether I'm eating dinner with my husband. Or whether I'm sitting on the couch with a glass of bubbles.
Luckily, I've got free SEO training happening where you can get yourself up to speed. Not to toot my own horn but my SEO training has gotten tons of amazing feedback, and it's free. It's worth signing up for! Enter your email to get immediate access below!
Reason 5: Your Blog Has No Brand
If your blog isn't causing your reader to want to know more about you when they click on your posts, then you need to work on your brand.
I've said it a million times but I'll say it again: branding is more than just your logo. Branding is every single touch-point your visitors encounter from the moment they land on your website to the moment they click off.
Branding can be a hefty investment if you are looking to hire a professional, however there are still things you can do yourself to build a brand on a budget (such as creating customized Pin It buttons for your website).
Strengthening your brand will help you become more memorable in your reader's mind.
———-
Above all, it takes a lot of hard work, patience and time to grow a blog. If your blog isn't getting any traffic, implementing the tactics above will allow you to develop a strategy that will work.
---
This article may include affiliate links. As an Amazon Associate I earn from qualifying purchases.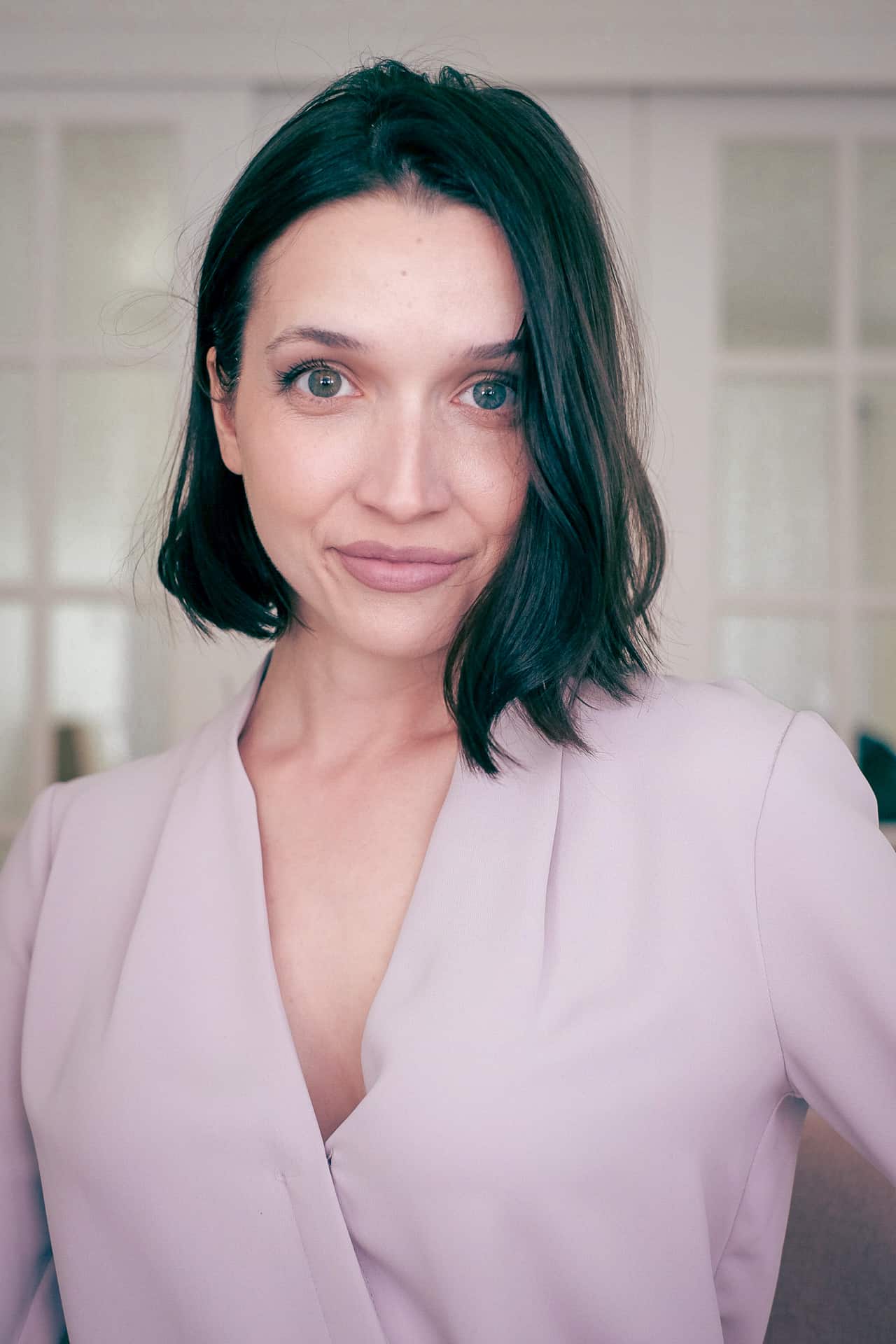 Dana Nicole is an award-winning freelance writer for MarTech/SaaS who was rated one of the best SaaS writers by Software World. She specializes in writing engaging content that ranks high in search engines and has been featured in publications like Social Media Examiner, ConvertKit, and Hotjar. Dana holds a Bachelor's degree in Business Administration and has over 15 years of experience working in marketing for national brands.