Last Updated on
Two years ago I began blogging and believe it or not, I actually blogged more about travel and considered myself as a travel blogger more than anything else.
Living in Europe has granted me the ability to travel to lots of cool and new places very easily (and affordably), so it made sense at the time that my blog was going to be all about my travels!
I even managed to land a trip to Scotland where my accommodation and an entire three days of activities and tours were covered. At the time, I only had a couple hundred page views to my blog each month and around 1,000 Instagram followers.
I had only been blogging for a couple months but that didn't stop me from gaining and securing partnerships!
Now full disclosure: a week before my scheduled trip to Scotland I fell incredibly ill and landed in the hospital (thankfully the healthcare in Denmark is amazing) where I was on IV fluids and lost a ton of weight. I ended up canceling my trip as I needed to rest and get better (obviously).
But that being said, I wanted to tell you how I landed the partnership as that's the most important part. Whether you want to land a partnership in the travel niche or any niche, here are the steps to take to help get you there!
Step 1: Get Your Blog and Social Media Going
If you haven't yet, you're going to need a blog with a handful of posts and social media accounts with an engaged following. You don't need thousands of page views or anything like that, and we will get into why later on.
I'd recommend having 10-20 blog posts up and written so your blog doesn't look like you just created it a couple days ago. You will also want to make sure that everything on your blog looks professional including the:
design of your blog
your logo
the imagery with your posts
You'll want to do a bit of work on your branding to make sure everything is cohesive, and you can do that on your own without having to hire someone!
As for your social media, what's most important is that your followers are engaging with your content! Ask questions in your captions, leave comments on other people's photos in hopes they return the favor, and spend time interacting with the content of your own followers.
Here are some posts to help get your blog and social media going:
Step 2: Get a Media Kit
A media kit will set you apart from bloggers who are just blogging for fun. Media kits are basically a resume for you, your blog and your social medias.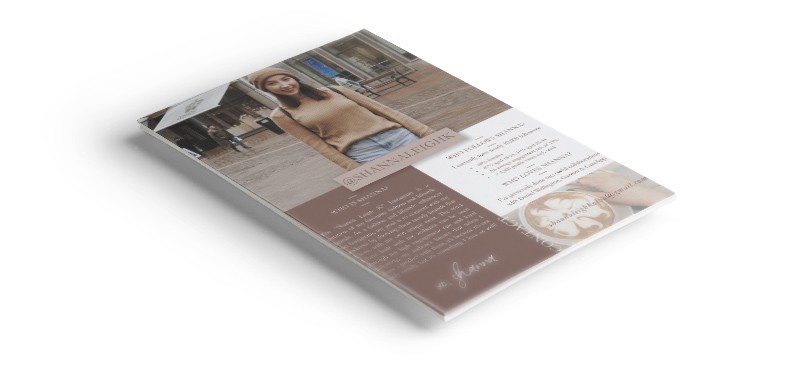 They list statistics, what you write about, who you write to, the demographics of your audience and the skills you bring to the table.
Like I mentioned above, I had around 1,000 followers on Instagram and hardly any page views. In my media kit, I didn't even bother mentioning my page views to my blog because they were so small that they would've made no difference.
Instead, I focussed on the engagement rate of my Instagram account, the photography skills I possessed and the fact that I was a growing brand and both my website and my social medias were growing. For your media kit, choose your BEST social media account and home in on those stats.
You should also focus on your strengths. For example, while I'm not a professional photographer I do have professional equipment and can take some nice photos.
On my media kit, I highlighted that brands who partner with me will receive high-quality imagery, so even though my follower count was small and I didn't have many page views, brands still wanted to work with me because they'd receive photos in the end that they'd be able to use.
You can purchase media kit templates online, or you can just download my free media kit template that is editable in Word! (Must download this on a computer)
Related readings to help sell yourself as a new blogger:
Step 3: Find Companies That Work With Bloggers
When I was just starting out, I knew my best bet for securing brand partnerships was by seeking out and contacting companies who had previously worked with bloggers and influencers in the past.
After all, companies who have sponsored bloggers previously would be more likely to sponsor them again.
I put together a list of over 100 companies divided by niche that have worked with bloggers in the past if you want to check that out, but there's also a really easy Google trick you can use to find these companies on your own!
First, head over to Google and type in:
KEYWORD + "opinions are my own"
Replace "KEYWORD" with something in your niche. For example, when I was trying to secure partnerships for my trip to Scotland, I typed in:
Edinburgh + "opinions are my own"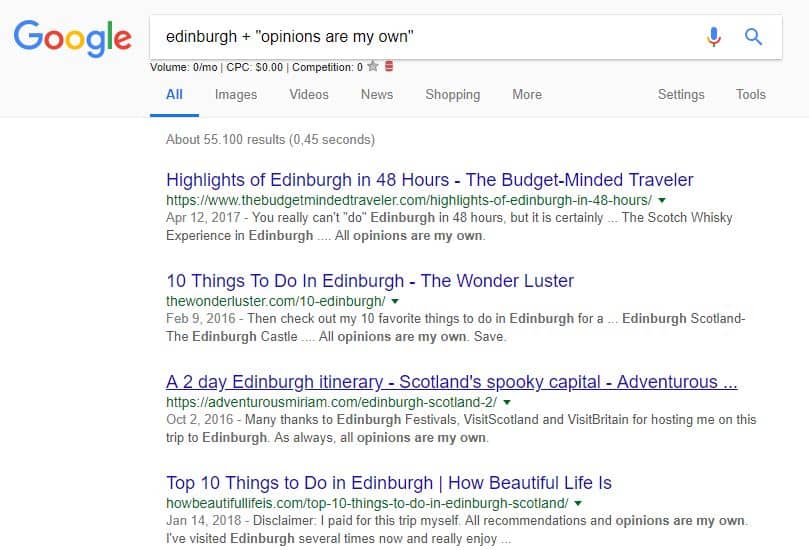 Look what happens when I type that in…
I pull up a BUNCH of sponsored blog posts! From there, head into each blog post and see what company sponsored the traveler. Usually, within the post there will be a disclaimer that says something like:
"Thank you to 'Travel Edinburgh' for providing me with excursions in exchange for my honest opinion".
Make a list of all the companies that you can possibly find because your next step is to find the email for the marketing or PR person (or just a general email if you can't find those) and reach out to them with your pitch and media kit!
Step 4: Email, Email, Email!
Now that you have a list of companies who may want to partner with you, it's time to email them. Here is the exact email I used to reach out to a hotel for a free stay in exchange for a couple posts on my social media and imagery:
Hello,

I'm writing to you about my upcoming visit to Edinburgh near the end of January. I am a Canadian expat living in Esbjerg, Denmark, and I document my European experiences on my blog www.dananicoledesigns.com where I like to discuss travel and short trips in popular European cities, as well as lifestyle and my life as an expat.

For my upcoming stay in Edinburgh, I plan to document, via articles and photography, how best to experience the city in a short time. I would like to write an article on how to spend 48-72 hours in Edinburgh as well as document my time via multiple Instagram posts. I have written a post similar, which was all about the 72 hours I spent in Hamburg.

Given this project, I am reaching out to inquire if you provide support to bloggers. Of course, I would include *INSERT THE COMPANY'S NAME* on my Instagram and blog post in return for any support provided.

I have attached my media kit which provides a little more insight into my Instagram and blog.

Thank you in advance for your consideration.

Warmly,

Dana Nicole
In the above email, which you are more than welcome to use for your own pitches, I've given a timeline of when I'd like for the partnership to take place, I talked about what type of article and social media postings they'd receive, and I also linked back to a post of mine that was similar to the one I'd be writing for them. This helps the brand get an idea of the work you could possibly do.
---
After going through all the work and preparations, I heard back from a hotel and from a touring/excursion company who were more than happy to provide me with their services in exchange for a blog post and a post on my Instagram account!
Here's my last point that I want to make: don't make it seem like you're in it for the free stuff. I never mentioned the word "free" in my pitch and I wasn't after anything "free". What I did want was to be able to work with brands so that I could build up my portfolio so that eventually I could charge for the promotional work I was doing.
So now my challenge to you is to get your media kit and blog ready so you can start sending out pitches right away. Good luck!
---
This article may include affiliate links. As an Amazon Associate I earn from qualifying purchases.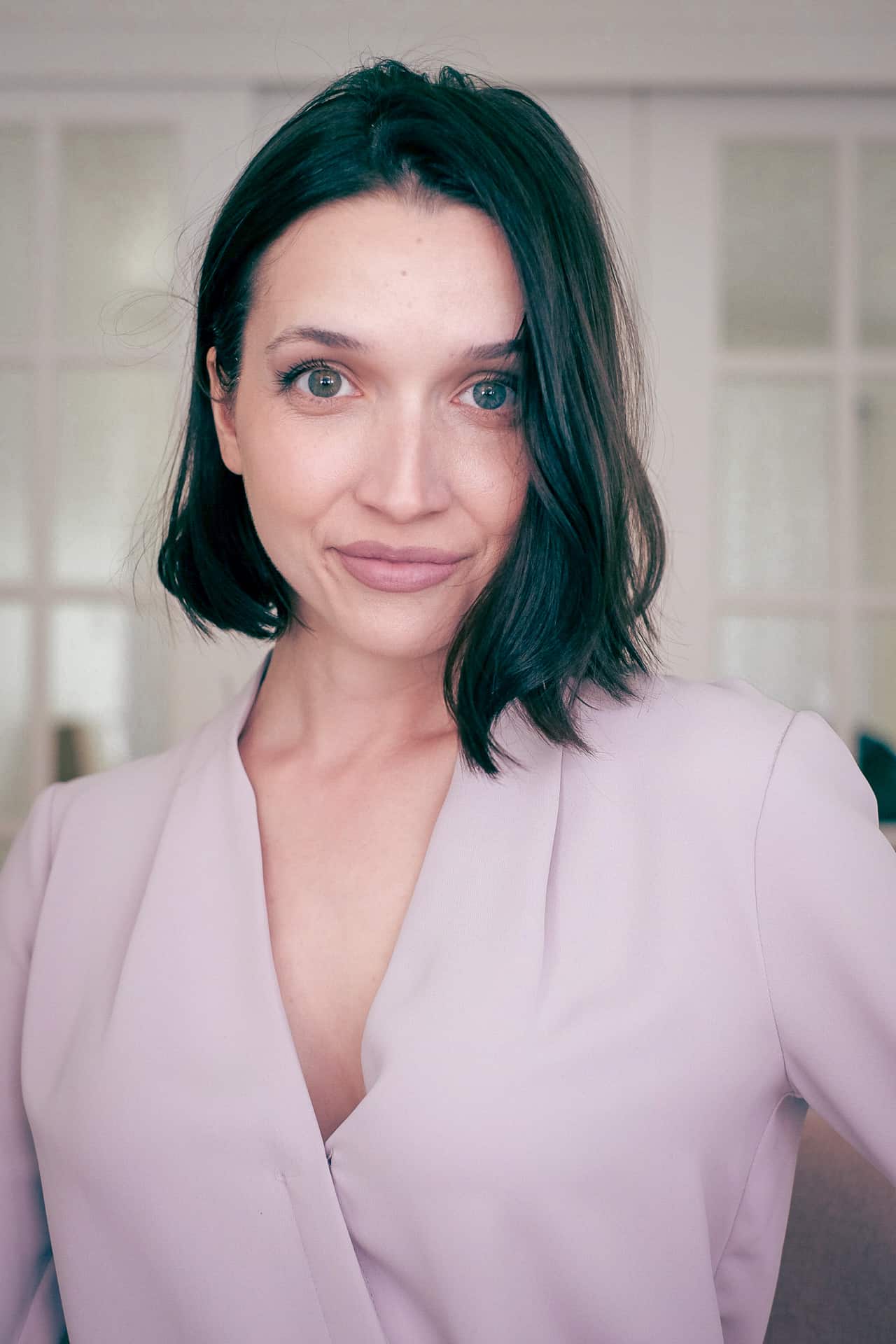 Dana Nicole is an award-winning freelance writer for MarTech/SaaS who was rated one of the best SaaS writers by Software World. She specializes in writing engaging content that ranks high in search engines and has been featured in publications like Semrush, ConvertKit, and Hotjar.
Dana holds a Bachelor's degree in Business Administration and has over 15 years of experience working alongside national brands in their marketing departments.
When Dana's not working, you can find her dancing en pointe, cooking up new recipes, and exploring the great outdoors with her two big dogs.