Learn to

rank higher in Google

with my SEO ebook!
Last Updated on
As a savvy bloggers/biz owner, you know the importance of your email list and you know how crucial it is to grow your email list with targeted subscribers.
You don't just want anyone landing on your email list!
No, you want people who are your tribe and people whose vision and values align with yours!
Creating email opt-ins (also known as freebies or content upgrades) is one way for you to supercharge your email list growth.
An email opt-in is something free that adds additional value to your blog post, that your readers can get in exchange for their email address.
Coming up with opt-in ideas shouldn't be challenging, so I've created a list of 16 email opt-in ideas that you can use to grow your email list!
Opt-In Ideas To Grow Your Email List
1. E-book
If you have a bunch of blog posts on the same topic, consider turning them into a free mini e-book that your audience can download.
2. Guide
"How to" guides are always popular.
3. Infographic
Humans process visual data faster and visual learners will absolutely love that you are offering your content in the form of a downloadable infographic.
4. Template
One of my most popular freebies is my media kit template for bloggers. Editable templates can be created in Canva (or InDesign), and then converted from a PDF to a Word template.
5. Email Course
My free branding email course is an automated course I put together using ConvertKit (affiliate link). Courses are a really good way to provide your audience with your valuable insight.
6. Quiz
You know those Cosmo quizzes you used to sit and complete with your girlfriends in junior high (or University…nobody is judging you!) those quizzes are a surefire way to collect leads in a unique way! I use Try Interact (affiliate link) in order to create quizzes and grow my email list.
7. Swipe Files
A swipe file is a template that you use for certain situations. It's something that you can refer to, to help you increase your productivity because all you need to do is alter and tweak each template for specific situations and you are ready to go.
8. Checklist/Cheat sheet
Your users may find a checklist or cheat sheet of actionable steps they need to take in order to achieve an outcome very handy!
9. Challenge
Ooo – I am a sucker for a good challenge over social media. The sky is the limit when it comes to running any type of challenge for your subscribers, and it will help you to build trust with your subscribers as well.
10. Live Call
So this one can be a bit tricky to implement because if it blows up, you will end up sitting on the phone all day for free and that's not really beneficial to anyone.
Rather, you could hold a contest to offer a select number of free calls to those who sign up!
11. Resource Library
Resource libraries that are full of exclusive content can be a great way to entice people to join your list. A library can help position you as a leader in your niche as your audience is able to see a whole bunch of awesome items that you've created all in one go.
12. Spreadsheet
We've all lied about being proficient in Excel at some point in our life. Spreadsheets that are set up correctly can really help someone who needs to keep track of something but may not have the time or the expertise to set it up from the start!
13. Audio of Your Blog
Podcasts are wildly popular, especially for those who like to listen and learn on the go. Sitting and reading a 3,000+ in-depth blog post isn't for everyone.
Adding a downloadable audio version of your blog post will help you to acquire those people in your audience who are listeners rather than readers.
14. Video Training
I don't know about you, but I love to learn by watching videos that I can follow along with. I find it much easier to watch a video than to follow along with some text.
Consider adding downloadable training videos to your blog posts where you could further explain how to do something!
15. Facebook Group
Private Facebook groups are a fun way to interact with your audience and get to know them better. And I'll drop a truth bomb on you: not everybody wants to be on your email list. But if you have a variety of people on your list as well as in your group, you can still ensure communication with those who still like your content, but maybe don't want to remain on your list.
16. Coupons & Deals
I like to send my email list surprise deals a couple of times a year that I don't make open to anyone else! Why? Because I appreciate my subscribers and want to give them a little something extra!
How To Make Email Opt-Ins For Your List
Creating opt-ins doesn't require any fancy software. If you have InDesign available, you can use InDesign, however, as I mentioned earlier, Canva is a free (and super user-friendly) tool that you can use to create PDF's!
When you first log in to Canva, you will see this along the top:

There are many pre-made templates available for you to pick from. You can also click "More…" to view tons of more options.
Once you select which design you would like to make, your workspace will appear.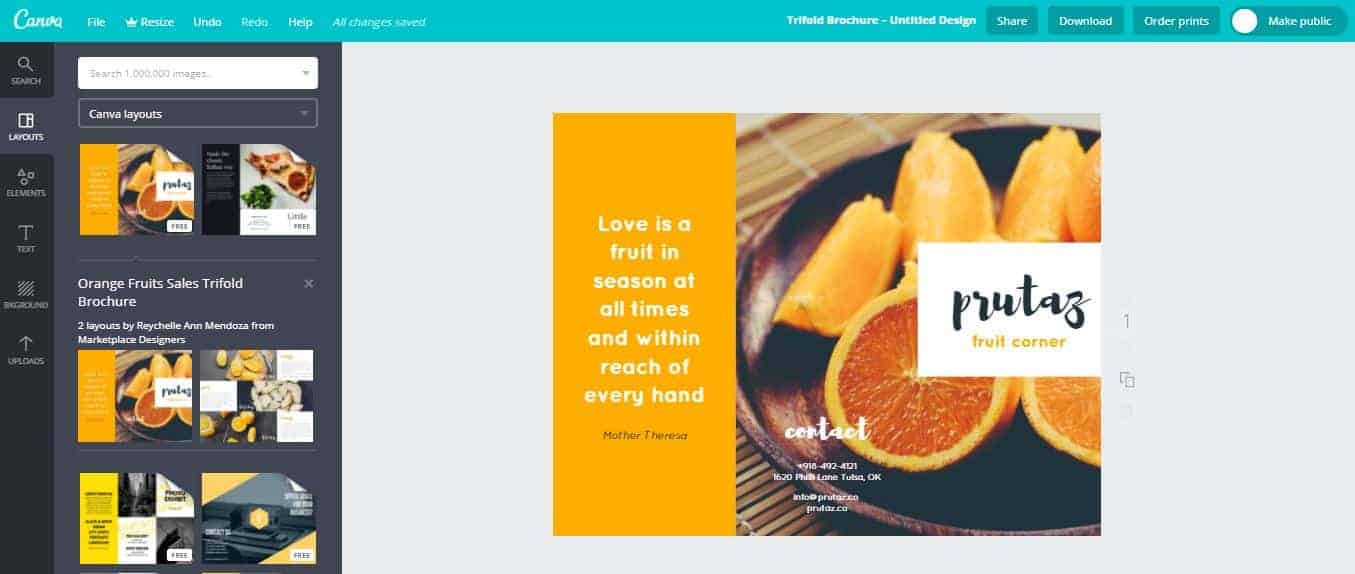 On the lefthand side you will be able to choose from different pre-made layouts, or you can create your own by going into elements, text, backgrounds or uploading your own imagery.
Once you have designed your PDF, click "download" in the top right, and select "PDF".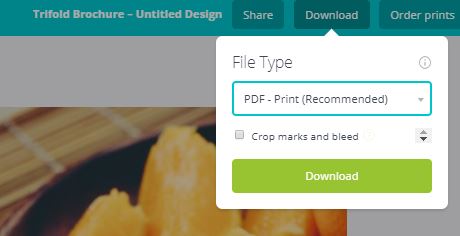 And that's all! If you'd like an in-depth Canva tutorial, you can watch one here.
Grow Your Email List With This Free Challenge
Ready to grow your email list. Sign up for my free 5 day email list building challenge!
Learn to

rank higher in Google

with my SEO ebook!
---
This article may include affiliate links. As an Amazon Associate I earn from qualifying purchases.