Last Updated on
Resources To Help You Start A Successful Blog
So you're trying to figure out how to start a successful blog. Well, first things first, you need a blog.
I was in the same place as you a few years ago and had no idea what I wanted to blog about or even how to start a blog. I knew I wanted to become a blogger, as well as a designer, but I had zero idea of where to start! All I knew is that I wanted to be successful, and I wanted to be able to earn a bit of income off my blogging side-project.
So, the first step to starting your blog is determining what it is you want to write about. This can be the hardest part about becoming a blogger. Some people know exactly what they are drawn to writing about, and other people can't seem to nail down a topic. Here are a few different areas to get you started:
Become a travel blogger: You get paid to travel, but you also have to invest a lot of money before you get to that point
Become a fashion blogger: If you love cute outfits and posting photos of yourself (or other people wearing clothing you have styled) you'd be a great fit for becoming a fashion blogger
Be a foodie: If you looove food, consider starting up a blog about cooking or reviewing restaurants
A mom blogger: If you adore your children and can't get enough about all things family, consider starting a blog to help out other moms
Those are just a few ideas to help get you started, you can honestly blog about anything you want (mental health, lifestyle, animals, crafts, plants, tea, coffee…you get the picture).
Ok, so after the hard part (trying to figure out what type of blogger you want to be) you need to choose whether you want to self-host your blog or set your blog up for free. Let's talk about the difference between the two before going any further.
Have you ever seen a blog domain that was something like: www.hereismyblog.blogger.com, or www.hereismyblog.wordpress.com?
Those are both examples of blogs that are being hosted for free. When I first started out, I used free hosting provided by WordPress, but quickly discovered that my blog needed room to grow, and that I wanted my own domain and more control over the layout of my blog (this was around the time I started to learn web design).
I also had no control over my blog (actually, since I wasn't self-hosting the blog wasn't MINE – WordPress owned it and if they wanted to delete it, then one day it could *technically* be gone).
With free hosting, you do not get to choose your own domain or have much control over your blog.
Some examples of blogging platforms where you can use free hosting are:
Your other option is to self host. Self hosting isn't very expensive and usually ranges from $2-$10 per month. If you choose to self host through WordPress, you won't be using www.wordpress.com, but instead will be using www.wordpress.org.
If you still aren't sure whether you should use a free platform or self host, check out this article on choosing the best blogging platform.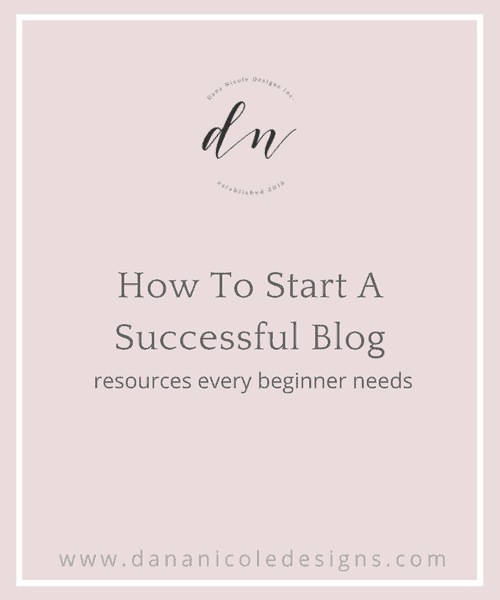 Getting Set Up With Hosting For Your Blog
Please note that links with an asterisk (*) beside them are affiliate links. This means that if you decide to purchase from the link, I will earn a commission. I only promote products and services which I think my clients and readers would benefit and would never promote something that isn't high quality.
Ok, so now you've hopefully decided whether or not you are going to self host or make use of a free option, and it's time to start planning your blog.
If you are going to self-host, you will need to looking into purchasing hosting for your blog. In terms of hosting, I only recommend Siteground*. I use it for myself, and highly encourage my clients to use them as well! You will need hosting if you want to start a self-hosted blog or website.
Their support always goes above and beyond and there hasn't been a question of mine they haven't answered or provided a solution for. Plus, their online chat is open 24/7. If you are a beginner or you aren't super techy, you'll really appreciate having the Siteground support team help you through any hiccups.
Siteground also offers free website transfers for their clients which is perfect for anyone looking to get set up but isn't quite sure how to go about doing it!
Choose A Theme/Branding For Your Blog
Theme
Ok – this is the fun stuff! Self hosted WordPress users have access to a library of many free themes. You have lots of options when choosing how you'd like to design your blog. You can either use a free theme provided by WordPress, buy a theme off Etsy or ThemeForest, or hire someone to build you a more custom design.
If you have a specific idea for a blog and aren't sure you want to try and design it yourself, feel free to contact me! I offer web design packages for bloggers at a special rate.
Branding
Once you have selected a theme that suits your brand, you'll want to have other little branding elements infused in your blog. This part it totally optional but adding these simple elements can take your new blog up another level.
For instance, a logo is something every serious blogger should have. If you are in need of a logo, check out my affordable pre-made logos. Although these logos are pre-made, you can customize them by adding in your tag line, business/blog name and changing the fonts/colors to match your theme and design.
These free custom Pin It buttons are another great way to add some additional branding to your blog. And the best part is that you don't need to know any coding to add them (if you are self hosting through WordPress).
Lastly, check out my Get Branded e-book if you'd like to know more on how you should be branding your blog.
SEO for Bloggers
If you haven't heard of SEO, don't worry. SEO means "search engine optimization" and it's all about getting your blog showing up on Google and other search engines. You will want to have a basic knowledge on SEO if you're going to be blogging.
These Simple SEO Techniques For Beginners are great for beginners and will help you get a good start with optimizing your blog.
Other good SEO resources for beginners are:
Other Resources For Bloggers
If you ever find yourself needing to edit the HTML or make small changes for your blog, check out my HTML Cheat Sheet for Your Website or Blog. This cheat sheet will help you make styling changes without having to call up a designer!
Another really important step to take when starting your blog is building up a subscriber base. ConvertKit* is the perfect tool for beginner bloggers to use to grow their subscriber base.
First, it's free to use and was exactly what I used when just starting out.
Your email list is the most important component of your website because without it you have nobody to sell your products to! If you still aren't convinced, read about the importance of having a mail list.
Begin Blogging
I mean, obviously! The last step is to begin blogging. But when you first start out you may not know just how often you have to blog or how long your blog posts should be.
Well, from an SEO perspective (that is, if you want to get your blog to rank on Google) your blogs should be around the 2,000 word mark, and you should be blogging weekly.
Take a look at this study that found the average content length of blog posts on the first page of Google: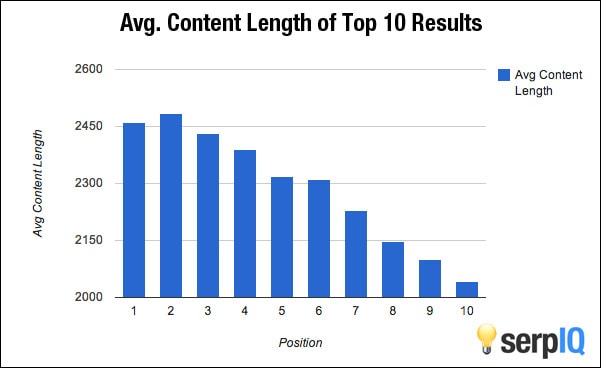 The results are pretty convincing.
Longer blog posts tend to mean you are going above and beyond to answer the user's search query, and Google wants to ensure that they are including content that is sure to please the user.
Finding the time to blog each week (and to craft up 2,000 + word posts each week) can be time consuming, however, if you set a schedule and stick to it you will find that writing your posts gets easier and easier.
Begin To Monetize Your Blog
Once you have got your blog started, you should think about monetizing it.
There are several areas you can explore in terms of blog monetization:
Sponsored posts
Affiliate links
Ads
Online store

Selling course
Selling ebooks
Sponsored Posts
If you have started to develop an audience, you can reach out to companies and ask if they can compensate you for featuring their product on your blog.
Affiliate Links
An affiliate link is a link that is unique to you for a specific product or service, and when someone clicks and makes a purchase through your link, you make a small commission.
Affiliate links are a great way to make passive income while you sleep!
Ads
Ads work certain ways – some will pay you per impression and others per click. If you have a higher traffic blog you can benefit from including ads on your blog.
Online Store
If you have any type of service or product that would be of use to your readers, consider opening up a small online store!
You can do this by adding the Woocommerce plugin if you use WordPress. This can also serve as a great way to make passive income if your products are downloadable and don't require much oversight on your behalf!
---
This article may include affiliate links. As an Amazon Associate I earn from qualifying purchases.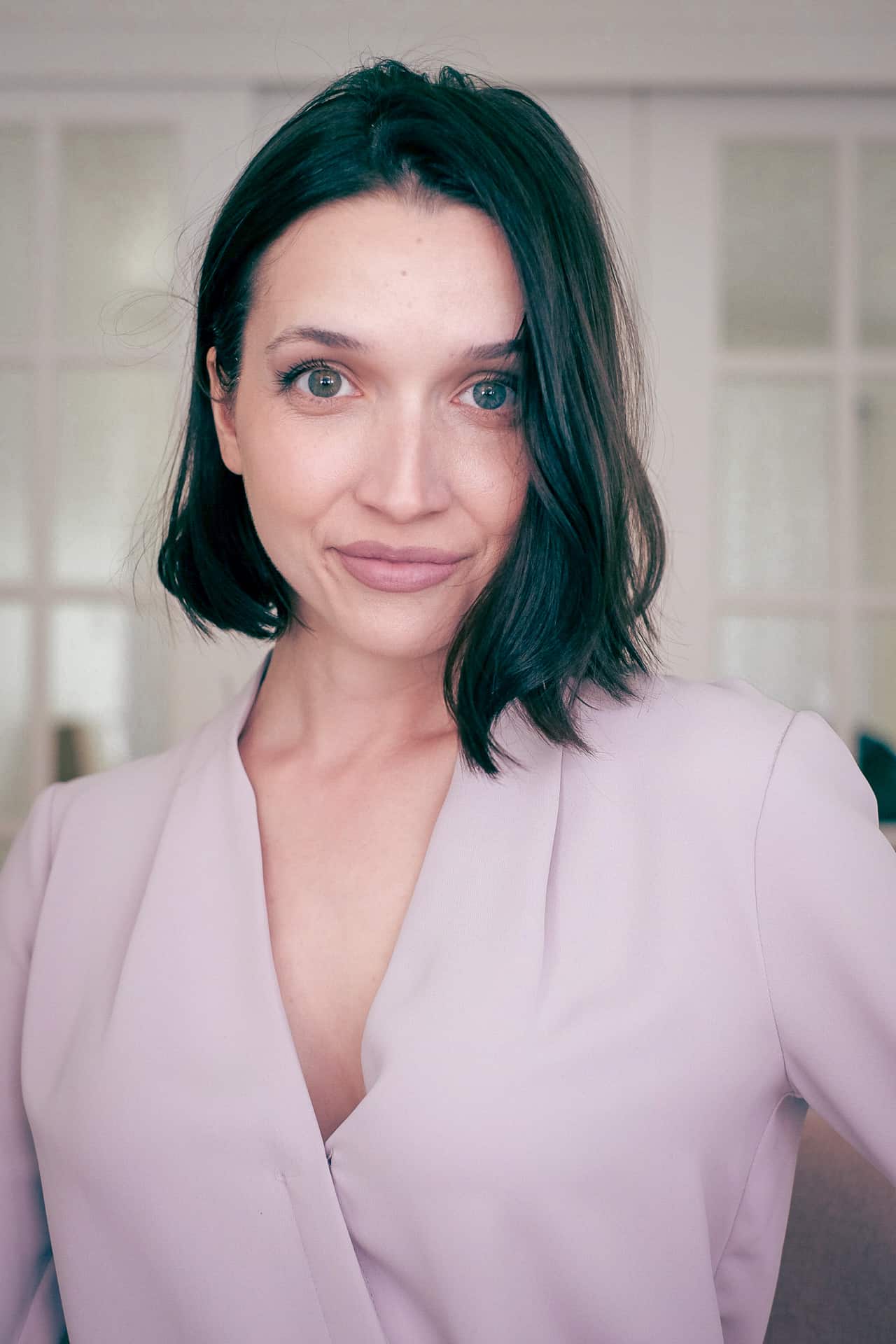 Dana Nicole is an award-winning freelance writer for MarTech/SaaS who was rated one of the best SaaS writers by Software World. She specializes in writing engaging content that ranks high in search engines and has been featured in publications like Semrush, ConvertKit, and Hotjar.
Dana holds a Bachelor's degree in Business Administration and has over 15 years of experience working alongside national brands in their marketing departments.
When Dana's not working, you can find her dancing en pointe, cooking up new recipes, and exploring the great outdoors with her two big dogs.