Last Updated on
I've been living in Denmark for over a year now and aside from the constant rain (seriously, when do the Danes see the sun?!) I've fallen in love with this country.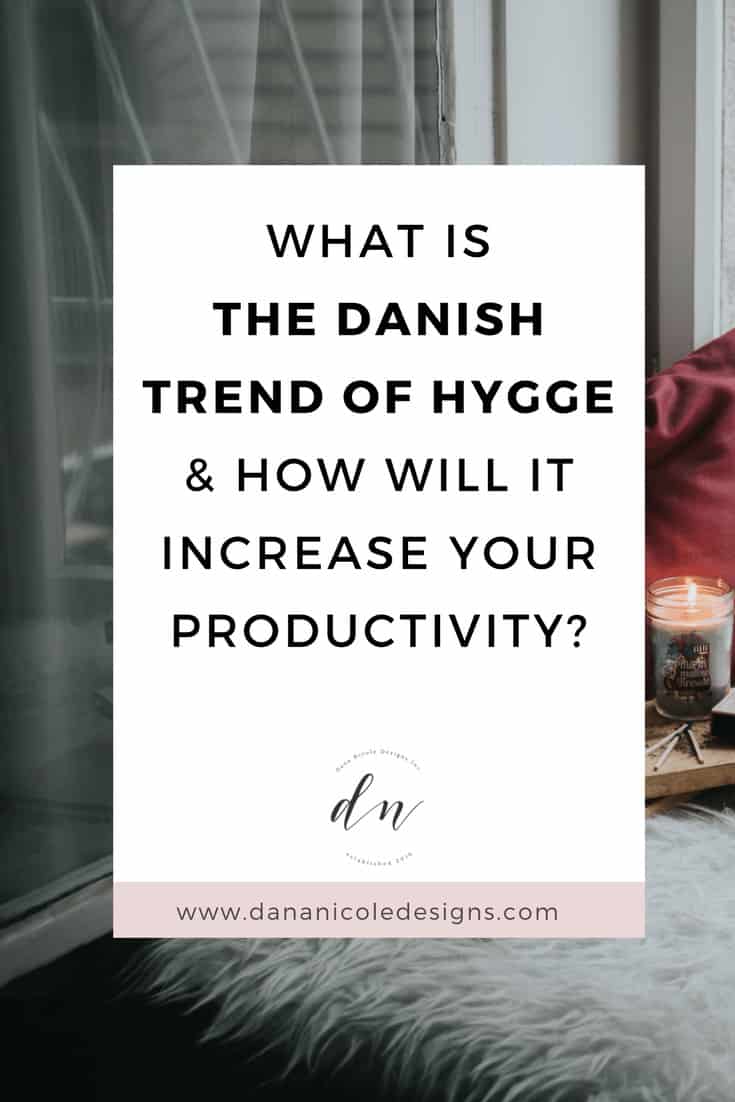 The main question I get asked about Denmark is to name my favourite thing and without hesitation I always say: hygge [hue-guh]. I'm usually met with "what is Hygge?"
Oh friend, let me tell you about the greatest concept I have ever come across, and how I apply it to life and business.
What Is Hygge?
Hygge is a concept of coziness and enjoying the simple things in life. There is no direct translation to English from hygge but essentially hygge is everything that makes you feel good.
Some examples of hygge include:
a cup of warm tea
lighting some candles
a big cozy blanket
turning on your fireplace
spending an evening inside with loved ones
reading a book
throwing on your favourite sweater
As an 85 year old woman trapped inside a 27 year old's body, I can say I've been "hygge-ing" it up my whole life (and I never plan to stop)!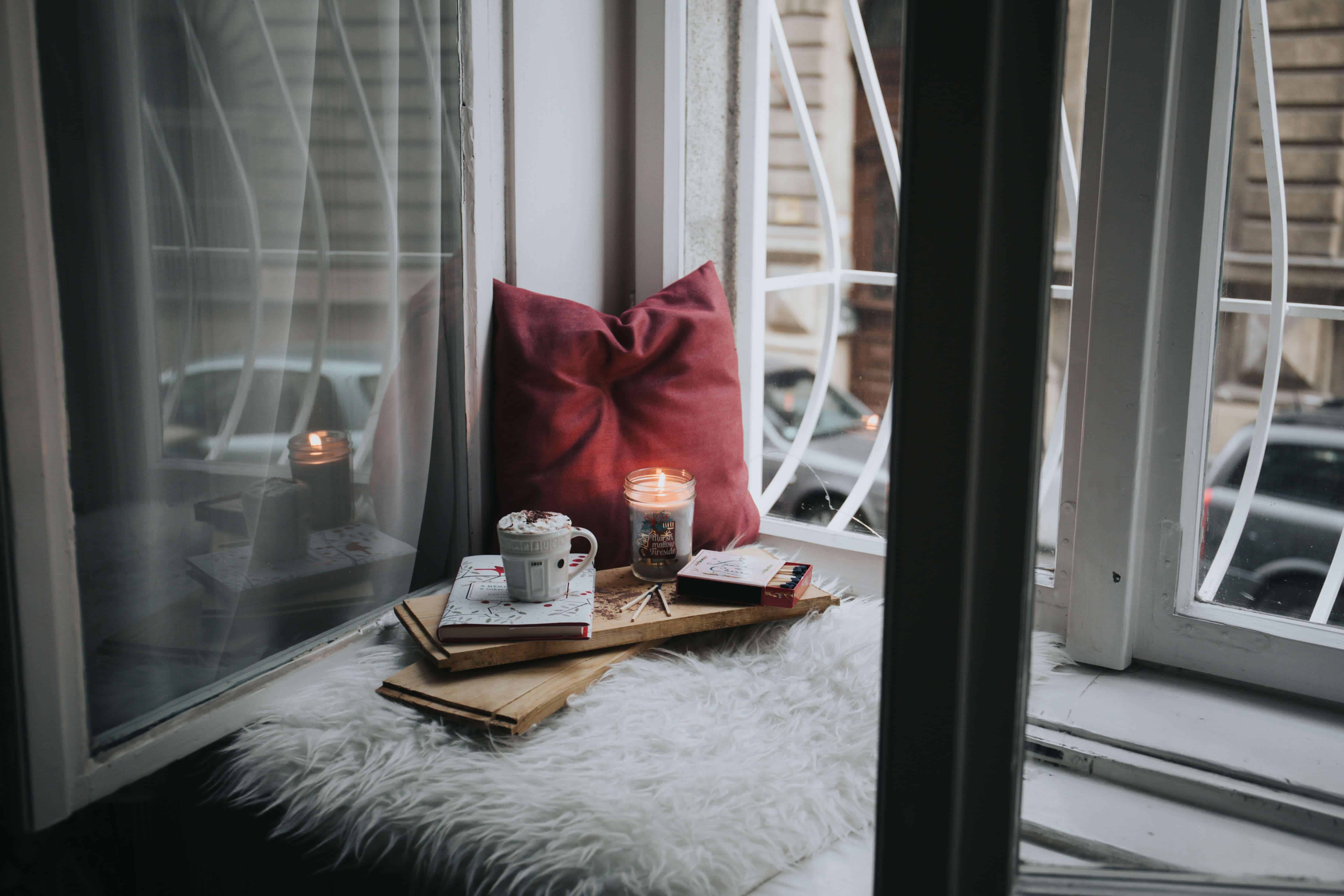 Where Did Hygge Come From?
Denmark has some very depressing weather. Coming from Canada, everyone expected me to be able to tough out the cold and dark Danish winters, however, I struggle to get through each winter here because not only do you never see the sun, it rains everyday and it's fairly windy as well.
I'd take -30 degrees with snow and sun ANYDAY over a rainy sunless winter in Denmark. 😉
It's no surprise that the Danes created something to help get them through these long winter months and hygge is visible everywhere you walk.
At night time, candles are lit in nearly every home and in cafes and in the restaurants, blankets, candles and cozy decor are staples.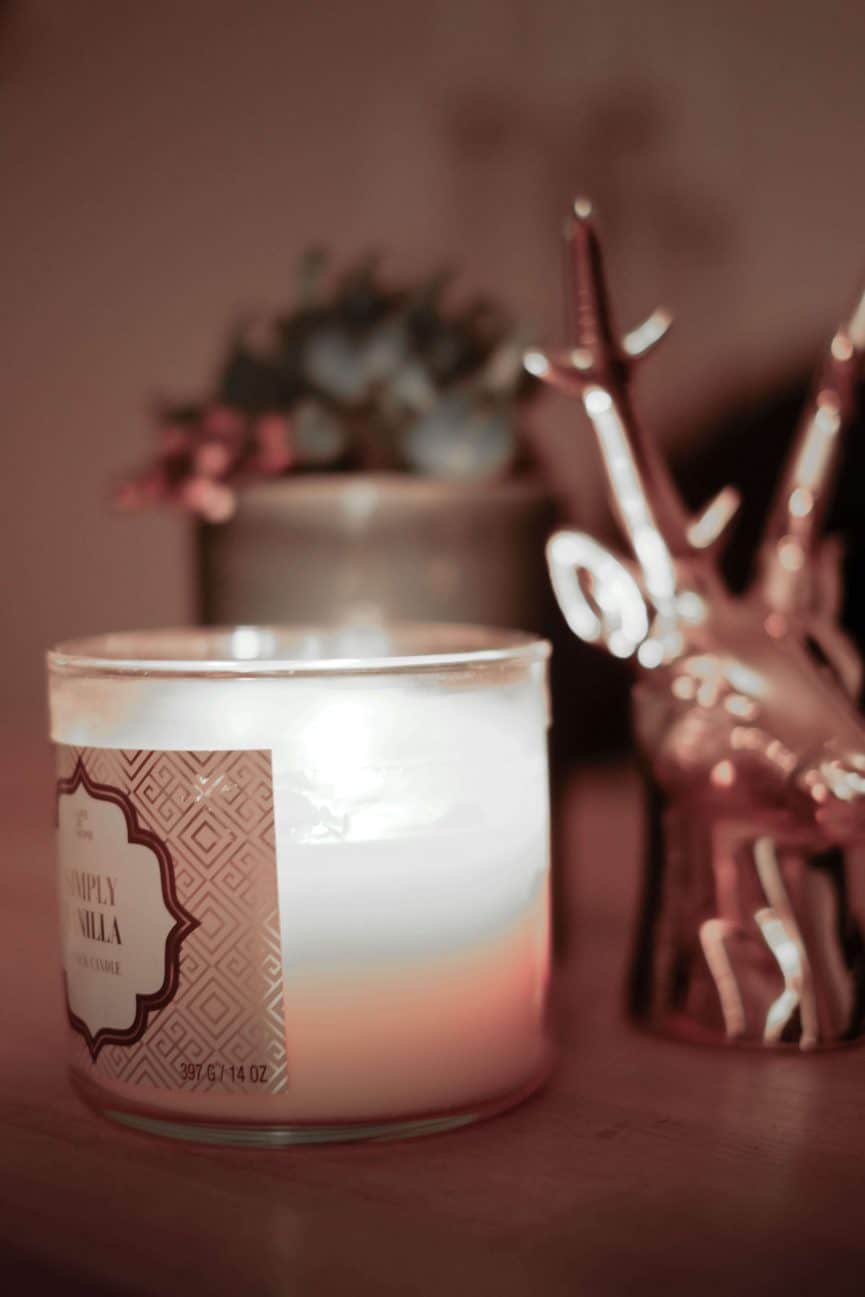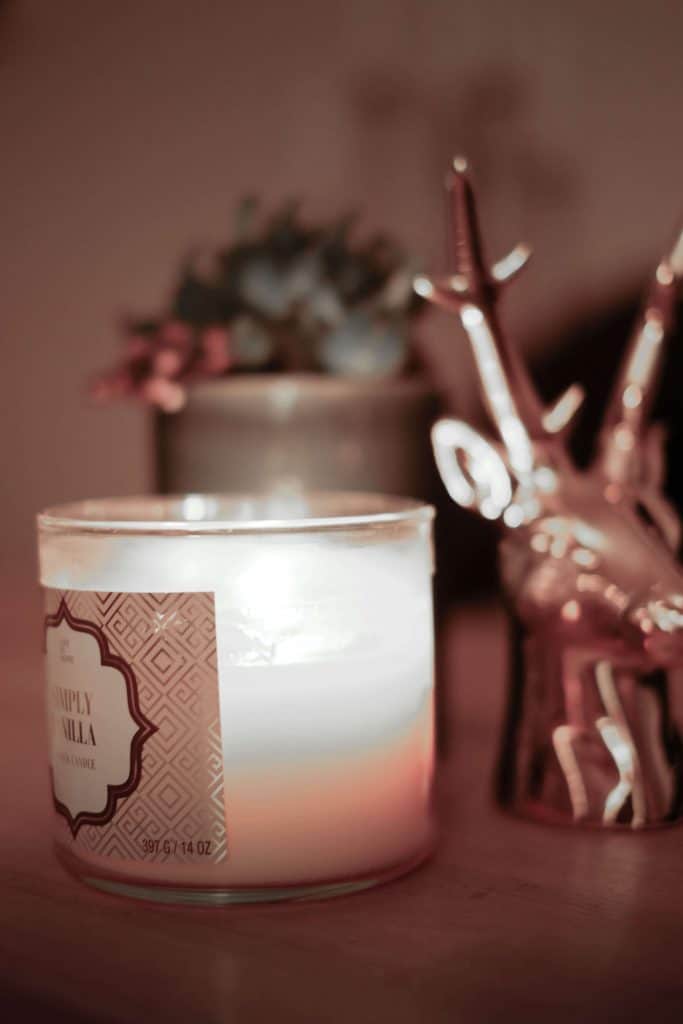 Growing up, my parents didn't allow me to have candles. I was known to be a bit forgetful so the rule was that I was not to be near candles so as not to forget about them.
Fair enough.
But when I got to Denmark and saw all the beautiful candles…I was in heaven. All these years I had been deprived of these beautiful wax ornaments. So I loaded up and started burning candles each evening. In the process, I started learning about what hygge is, and how it can be applied to your life and your work.
How Can You Incorporate Hygge In Your Life?
To me, hygge is doing anything that allows you to enjoy the little things in life. You can dim your lights at night and light some candles or make yourself a hot chocolate and wrap yourself up in a blanket to read.
There are no rules to hygge. You cannot buy "hygge" and it is completely based on each individual. And you don't need to be alone to experience hygge either. You can have a cozy night in with the company of your loved ones.
How Can Hygge Make You More Productive?
I don't know about you, but when I feel stressed and unhappy I am not productive. When I feel content and at ease, I'm able to get a lot more stuff done, and my quality of work is also a lot better.
Learning to first incorporate hygge into my life allowed me to realize that intentional and slow living was so healthy for my mental and physical state.
Let's discuss a couple ways that you can incorporate hygge into your work routine so that you are more productive.
Work In A Cozy Spot
I consciously make an effort to work in places that elevate my mood and give me that feeling of coziness. This could mean I light a few candles and work with a cozy sweater on. I also always have a cup of tea at my desk that I always drink. I don't let it go cold and I don't forget it in the microwave if I have to heat it up.
If you work in an office or a cubicle you might not be able to light candles but hygge is definitely not limited to candles.
Throw on a cozy cardigan as you sit at your desk and brew some coffee or tea.
If you are allowed to listen to music while you work, bring some headphones and plug in your favourite music to unwind!
When I worked in an office I also had a little floor heater that I used to keep my office warm. It helped to maintain that "cozy" feeling and I was unintentionally participating in hygge without knowing it at the time!
Make Time For Breaks
Taking the time to actually sit down and intentionally enjoy your lunch is a good way to incorporate hygge into your work.
Lunch can often be a time where we sit at our desks, either working or surfing the internet as we eat.
But this doesn't actually leave us feeling rested and isn't very "hygge-like". Instead, take your lunch break to actually think about the food you are eating and enjoy it. Ask a coworker to join you if you work in an office and enjoy lunch together with no work-talk!
De-clutter Your Desk
All of those papers stacked on top of one another are causing your mind to stress, whether you realize it or not. If you need to keep lots of files, perhaps look into getting some kind of file cabinet where you can store everything neatly, but don't have to see the work pile up (literally).
Introducing some greenery into your work station is another way to help you feel calm!
Connect With A Coworker
Hygge is all about spending time with people you enjoy being around. While you can definitely experience hygge alone, it's also important to connect with those around you.
Enjoying the company of a coworker can help you feel elevated and motivated during the day.
———-
Are you going to incorporate hygge into your life? Let me know in the comments below!
---
This article may include affiliate links. As an Amazon Associate I earn from qualifying purchases.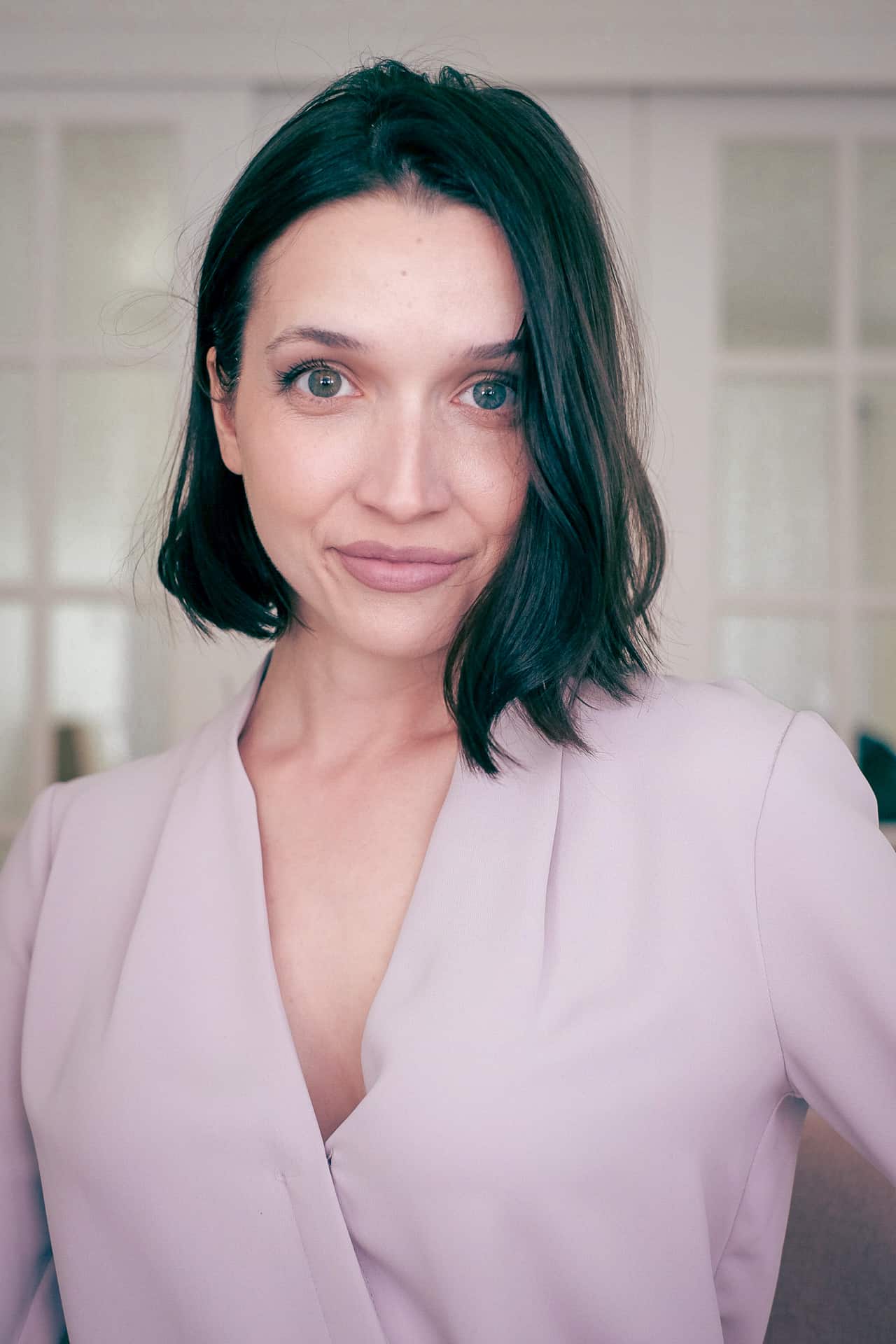 Dana Nicole is an award-winning freelance writer for MarTech/SaaS who was rated one of the best SaaS writers by Software World. She specializes in writing engaging content that ranks high in search engines and has been featured in publications like Semrush, ConvertKit, and Hotjar.
Dana holds a Bachelor's degree in Business Administration and has over 15 years of experience working alongside national brands in their marketing departments.
When Dana's not working, you can find her dancing en pointe, cooking up new recipes, and exploring the great outdoors with her two big dogs.