Last Updated on
If you don't know what VIPKID is, it's a company that contracts teachers to teach English online to students in China.
VIPKID is a great way to make extra money from home!
Plus you get to:
set your own VIPKID hours
work from your PJ's
work from home
earn a lot of money
be your own boss
Since you've stumbled across this article, you are probably looking up VIPKID reviews and would like to hear mine. So here I go!
Here is my honest VIPKID review: the good stuff and the not-so-good stuff!
Is VIPKID a Scam?
A lot of people wonder, "is VIPKID a scam?"
I don't know why people think VIPKID is a scam, but I think they do because it almost seems too good to be true.
However, I can tell you firsthand that it's not a scam. I've always been paid on time and always for the correct amount.
And any questions I've ever had have been answered by the team at VIPKID right away. I've never had any issues! With that being said, VIPKID is not a scam. You can read up tons of VIPKID reviews that will agree with that.
Is VIPKID a Pyramid Scheme?
NO! VIPKID is not a pyramid scheme, MLM, direct sales or any other type of company like that.
Teachers receive a little bonus if any of their friends or family get hired, but that's because it takes a lot of coaching to get hired sometimes, and VIPKID wants to compensate those who take time educating their friends and family on the company.
Several of my previous corporate jobs actually had similar incentives worked into their compensation plan. It's pretty common practice to reward your employees for bringing you top-notch talent, but that doesn't make VIPKID an MLM.
Your income is based on the hours you work, not on how many people you get hired.
Also, once you hire someone, you don't continue to earn money from them. You simply get your referral bonus and that's that.
If you want to make $4,000/month, you just need to teach $4,000 worth of classes. You absolutely do not need to get your friends to join in with you.
VIPKID Review: The Good Stuff
Let's start off my VIPKID review by talking about all the things I love about VIPKID (because there are a lot)!
You Make Your Own Hours
I love being able to create my own hours and create my own schedule. There is a lot of freedom working for VIPKID in regards to choosing your own hours.
One thing that comes up time and time again when you search for "VIPKID reviews" is that people claim they could not get enough work.
What I've found is that over the last 8 months, VIPKID did an aggressive hiring-spree and had a ton of new teachers come on, which meant fewer classes as teachers began to compete with each other for bookings.
However, VIPKID has also begun to add tons of new students as of recently. Now that there are way more students enrolled with VIPKID, bookings have gotten a lot better and it's not as hard to fill up your schedule (that's my opinion and that's what I've noticed).
I don't have a problem filling up my schedule when I open up all my slots, and I know other teachers who teach 10 hours a day.
There will always be a demand for English teachers and if you are reading a VIPKID review of someone who says they couldn't get enough work, it's likely from some other reason such as they aren't opening slots consistently or have bad parent reviews (more on that later).
VIPKID Doesn't Require a Teaching Degree
No teaching degree? No problem! VIPKID doesn't require a teaching degree! They just require you to have a Bachelor's degree in anything.
VIPKID Provides The Lessons
Because VIPKID provides the lesson, you don't need to do any type of lesson prep. Some teachers may want to prep stuff, but VIPKID wants you to follow the powerpoints they've set out, and that's perfectly fine by me!
You can be creative and add your own fun spin to the lessons by creating fun rewards for the students when they do a good job, but you don't need to do anything fancy if you prefer not to.
VIPKID Pays For Students Who Don't Show Up
VIPKID pays 100% of your wage when your students don't show up to class. You still need to wait for them to show up, as they could be late, but no worries because you'll still get paid!
When my students don't show up I usually work on my blog or find something else to do while I wait – and I get paid to do so.
The Work is Easy and Stress-Free
I find teaching with VIPKID incredibly easy. If I'm being totally honest (and I need to be honest or this wouldn't be a fair VIPKID review), I didn't find it easy the first month.
In fact, I remember telling my husband I was going to quit after the first interview!
The first little bit is challenging but just like any other job, it takes time to get going and get started.
When I first started teaching, I reviewed each lesson and ran through it a couple of times before I taught it. This added so much extra time into my lesson prep! I was spending at least 1-2 hours getting ready for my classes and I didn't think that it was worth the extra prep time.
However, after a month, I got incredibly comfortable (and familiar) with all the lessons.
I don't even look at what I'm teaching now before I go into the classroom because I've taught each lesson so many times that I know most of them by the back of my hand.
I also only use props that are versatile and can be used for each and every lesson such as a stuffed animal and a whiteboard.
I know lots of teachers have certain props for certain lessons, but I don't do that, and the parents of the children I'm teaching clearly don't mind either as I've only ever recieved 5-apple reviews and have not got one complaint ever.
We also move around a lot, and it wouldn't be possible for me to pack up a bunch of props with every move, so I rely on digital props from ManyCam!
The Pay is Good
Teachers will earn anywhere from $7-$9 (USD) per class (each class is 25 minutes, so per hour you are guaranteed to earn $14-$19 per hour).
VIPKID also offers small bonuses (known as incentive pay) on a sliding scale, depending on how many classes you have taught total (throughout your VIPKID teaching career) and how many classes you have taught during that month.
The lowest (and guaranteed) incentive pay is currently 0.80 cents per class. As a brand new teacher, you will earn an extra $1.60 per hour onto your pay as your "bonus".
The highest it will go is $3.20 per class, which is for teachers who have taught over 10,000-lifetime classes and teach over 181 classes per month.
The pay is actually quite competitive and in line with other online English teaching platforms.
No Minimum-Teaching Time
VIPKID used to require that you teach a minimum number of classes per week or you could risk losing your position.
They don't have this anymore, which is much better because if you want to go on vacation or need to take time off for a family emergency, you don't need to worry about meeting those requirements.
I think a lot of other companies make this type of requirement because they don't have enough teachers yet and they need to make sure that they have enough slots open each week for parents to book their children in.
But VIPKID currently has over 90,000 teachers and 500,000 students, so there is no shortage of either!
The Kids
I'm honestly not a person who loves kids to the moon and back. I like them, I think they are fun, I enjoy being around them, but they aren't the greatest thing in the world to me.
That being said, I love the children I get to teach! They can be so sweet and so kind, and when they say things like "I love you, teacher!" it makes my heart melt.
Related:
VIPKID Warning: The Not So Good Stuff
As you are doing your research and reading other VIPKID reviews, you've probably read a lot of the same things that I mentioned above.
But no VIPKID review would be complete if I didn't mention some of the stuff that isn't the greatest about working at VIPKID.
The Time Difference
I think that almost all VIPKID reviews will make note of the time difference as being one of the major downfalls to VIPKID, however, it's not one they can control!
Because you are working with Beijing's timezone, your hours might be odd and you may find yourself working in the middle of the night.
I live in Europe for the majority of the year, so the hours work well for me and I can teach between 8 am and 3 pm. which is the perfect work schedule.
However, when I'm back home in Canada my hours change to something like 12 am to 8 am.
Luckily, I'm a bit crazy and I love to get up early! I get up at 4:00am to being teaching by 4:30 and I don't mind it one bit!
I do know of lots of teachers who teach full-time through the middle of the night, but in my opinion, it's a small price to pay if you would like to work from home.
I know a lot of people who work jobs with odd hours and they don't get to do so from the comfort of their homes, so I really don't think the time change is that big of a deal!
Plus, your own timezone might have better hours depending on where you are living.
No Sick Days
One thing you might come across when reading VIPKID reviews is their unfair sick day policy. I really hope VIPKID revises this policy because it can be very annoying. Currently, VIPKID does allow you to take time off if you need to, but there is a maximum amount of classes you can cancel (which is fair).
If you do need to cancel because of sickness or family emergency, you can get a "soft-cancellation" applied to those classes so that they do not actually count towards your maximum amount of classes that you have to cancel.
But here is where it gets a bit tricky.
In order to have a soft-cancellation, you need some type of proof that you were too sick to teach or had an emergency. And it's under VIPKID's discretion whether they approve it or not.
For someone who falls down with a bad cold, they would need a doctor's note excluding them from class.
But seriously, who goes to the doctor when they have a cold? Most of us just stay home and rest until we are better.
The last thing I want to do when I'm sick is to drive all the way to my doctor's just so I can get a note.
Not only that, doctor's notes aren't always free so on top of having to cancel your classes (which means you won't be getting paid) you also might need to pay for a doctor's note.
There are also instances of teachers who have had a power outage in their area and were unable to teach but were not able to prove a power outage to VIPKID so their classes did not get soft-cancellations applied.
Now this is probably super rare and not worth worrying over – I've never had a power outage that was so bad I couldn't teach (I know it happens, but it's probably pretty rare).
This actually has happened to me now! My internet went down due to my Interest Service Provider and I was not able to teach. My ISP wasn't able to provide me with any documentation and therefore, I wasn't able to get my classes covered. Ugh.
I understand that VIPKID needs to be strict when it comes to teachers not showing up or canceling classes. After all, they have paying clients who expect the teachers to show up.
But I do think they need to revise this policy and perhaps as they continue to grow, they will!
I'd love for this policy to change so that the next time I write up a VIPKID review, I don't need to include this in the "cons" section. 🙂
No Health Benefits or Vacation Pay
Because you're an independent contractor, you will not receive health benefits or vacation pay. So if you plan to leave your full-time job in order to teach online with VIPKID, keep that in mind!
This doesn't really bother me, partially because I live in a country with Universal Healthcare, however, for anyone who doesn't, you will need to make sure you have some type of coverage lined up on your own.
The Kids
"But Dana, you included this already in your VIPKID review in the "good" section?!"
Yes – I have this in both the good section and the bad section. Sometimes the kids can be amazing but sometimes they can be hard to deal with.
It's the honest truth.
If you don't think you have the patience to deal with a child who is picking his nose or running around screaming or totally ignoring you, then you might want to reconsider.
The good thing is, when a child is acting inappropriately you can call for help and VIPKID support will contact the parents to let them know their child is not behaving.
50% Pay For Trial Students Who Don't Show Up
Remember how I said you get full pay for students who don't show up? Well, you do, except if the class is a trial class you only get 50% of the pay (and you only need to wait for half of the class for them to show up).
A trial class is a student who is thinking about registering with VIPKID, but is taking some free classes to test it out.
Luckily, I usually only get a couple of trial classes a month and most of them show up. I wish we'd get paid 100% for trial no-shows, however, because it's not our fault that the student didn't show.
What to buy before you teach
VIPKID doesn't cost anything to join, but you will likely want to buy some props for your interview/mock classes and for your real classes.
I spent a total of $20 on props and clothing when I first started. I didn't want to spend too much in case I didn't get the job.
Here's what I got:
$5 orange sweater. You don't need an orange sweater, but it is VIPKID's brand colors and wearing orange shows you have taken an interest in their job. You can get an orange shirt by dying a white one you already have, finding one secondhand or picking up an affordable one. You don't need anything fancy!
ABC cue cards: I made these myself by gluing letters onto recipe cards. You can write your own out or purchase your own.
Whiteboard/chalkboard
Finger-puppets/stuffed animal
Most of the supplies you might want to use during your mock classes can be found at your dollar store! You do NOT need loads of fancy props!
VIPKID FAQs
Here are some frequently asked questions regarding VIPKID.
What is the average VIPKID salary?
Teachers earn anywhere from $7-$9 per 25 minute class. If you teach 20 hours per week, your average VIPKID salary will be between $7,280 and $9,360
How much does VIPKID cost?
VIPKID is free to join.
Does VIPKID check degrees?
Yes! VIPKID requires proof of your degree.
Do I need TESOL to teach VIPKID?
Yes, you need TESOL to teach with VIPKID, however, you can still be hired without your TESOL certification. VIPKID offers free TESOL training to all teachers who are hired.
Is VIPKID worth it?
VIPKID is definitely worth it for a part-time job. It may be hard to get full-time hours, but many teachers are happy with the supplemental income they earn through VIPKID.
What are some VIPKID alternatives?
Some popular alternatives to VIPKID are:
-Aieta
-SayABC
-DaDa
-QKids
-Magic Ears
Is VIPKID a pyramid scheme or an MLM?
No. You do not need to do any type of recruiting or sales with VIPKID. You earn money for the classes you teach.
Do You Have Any Warnings for VIPKID?
Don't quit your day job just yet. Sometimes it can take a while for parents to get to know you and for your bookings to fill up.
Don't quit your job and expect to be teaching full-time right away. It can take teachers many months before finding regulars and getting fully-booked.
---
In Conclusion of my VIPKID Review
There are many other places you can read VIPKID reviews from, and I hope in conjunction with the other places this article is able to give you a good idea of whether or not VIPKID is going to be worth it for you.
While writing up my review, I'd say the good outweighs the bad for this job.
I really love the extra income it provides me and the ease of it all. It's pretty stress-free in my opinion, and I get to work from home doing it!
After researching and reading all the different VIPKID reviews, I hope you'll feel the same excitement I had when I first learned about them and apply to become their newest teacher!
Pro Tip: If you want to apply, make sure you cater your resume to VIPKID and working with children! For my experience with children, I discussed how I babysat growing up and would help the children with their homework. If you've ever tutored, mentored or babysat children, speak about that in your application!
| | |
| --- | --- |
| Review | VIPKID |
| Summary | Overall, VIPKID is a great job to have for those who are looking to supplement their incomes or make more money online. The work is easy, fun and can be done from the comfort of your own home. |
| Author | Dana Nicole |
| Rating | 4.0 (out of 5) |
---
This article may include affiliate links. As an Amazon Associate I earn from qualifying purchases.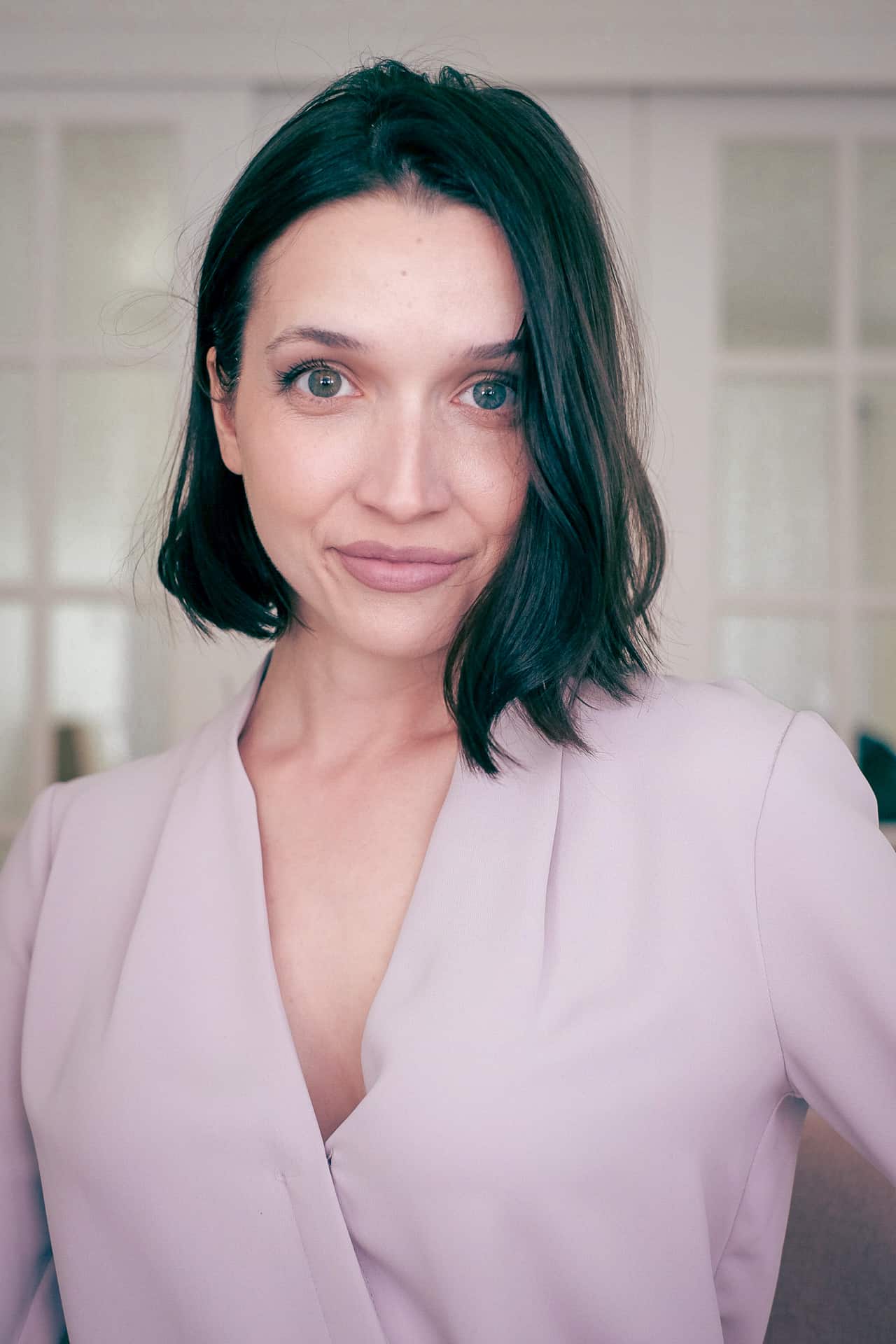 Dana Nicole is an award-winning freelance writer for MarTech/SaaS who was rated one of the best SaaS writers by Software World. She specializes in writing engaging content that ranks high in search engines and has been featured in publications like Semrush, ConvertKit, and Hotjar.
Dana holds a Bachelor's degree in Business Administration and has over 15 years of experience working alongside national brands in their marketing departments.
When Dana's not working, you can find her dancing en pointe, cooking up new recipes, and exploring the great outdoors with her two big dogs.