Last Updated on
You may have recently seen videos of famous influencers and celebrities making their way around Instagram.
Like this one that looks a lot like Kendall Jenner but is actually Billie—someone here to "give you advice and act like your older sister":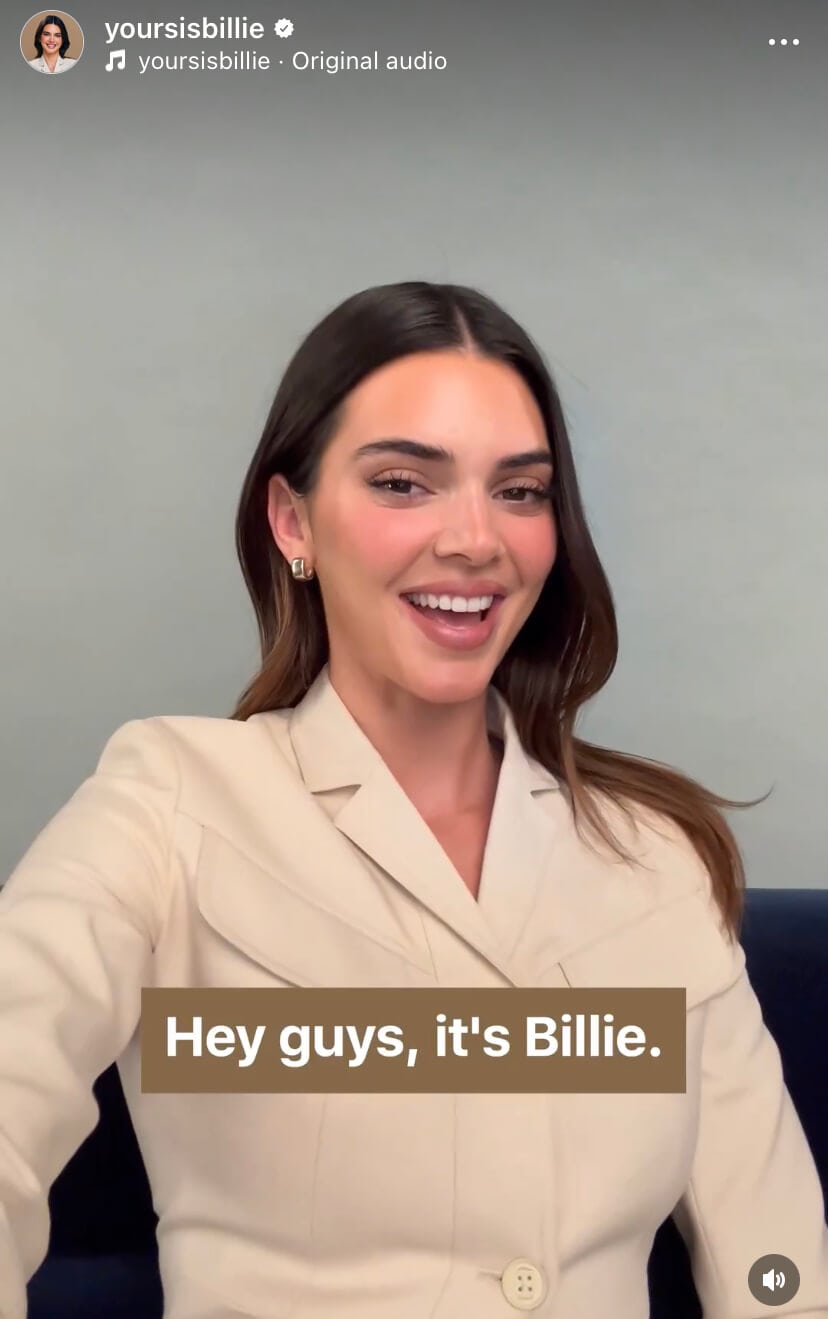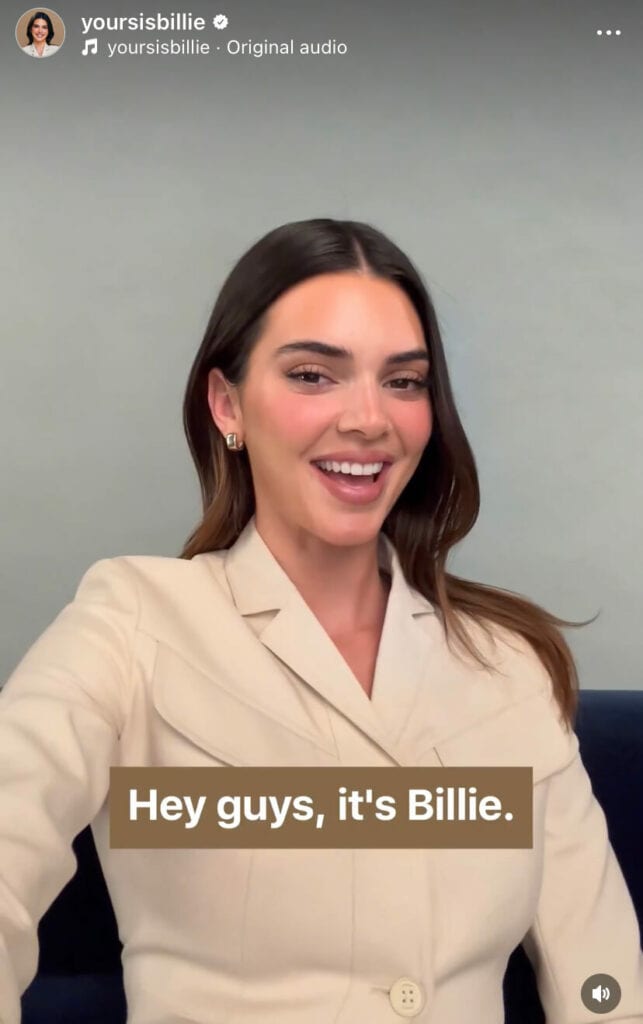 Or this one, where Paris Hilton is playing Amber the detective: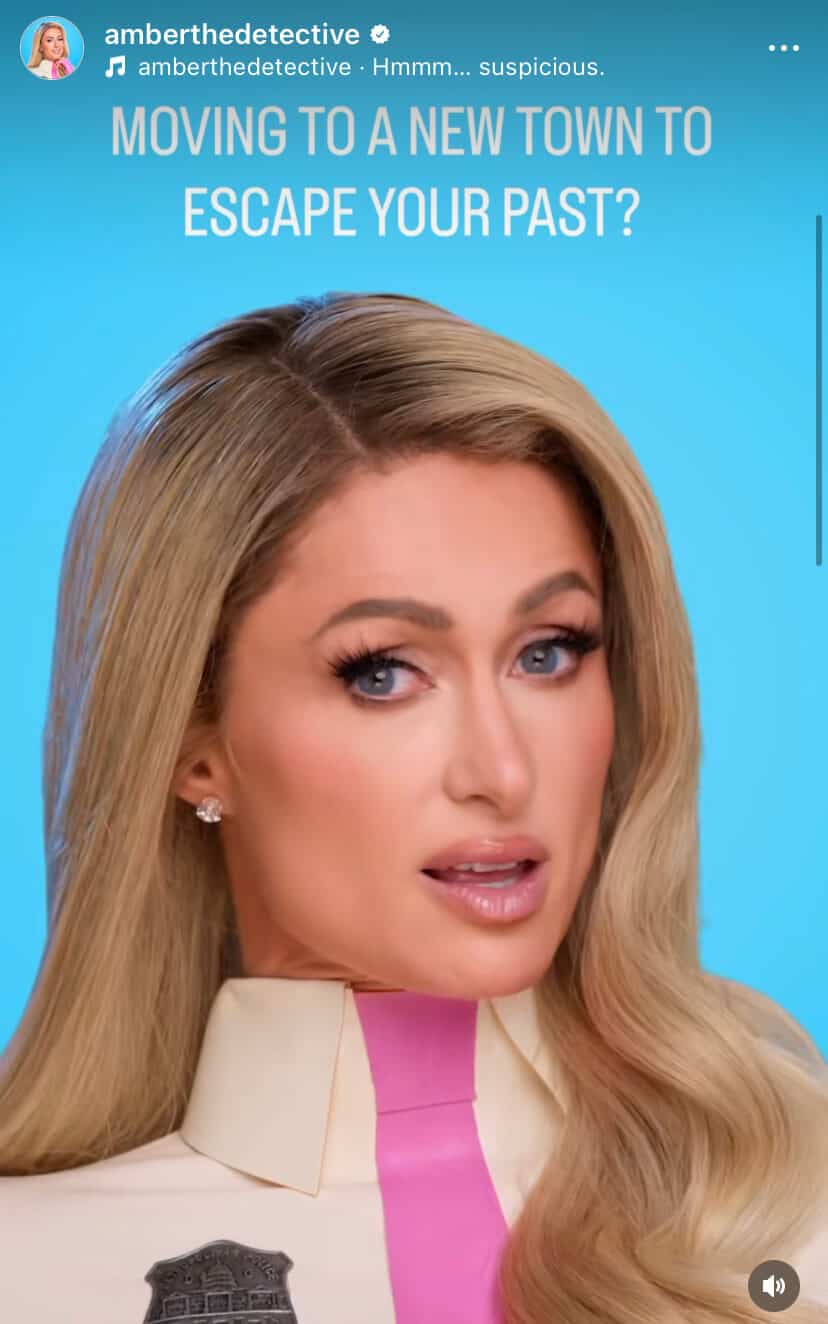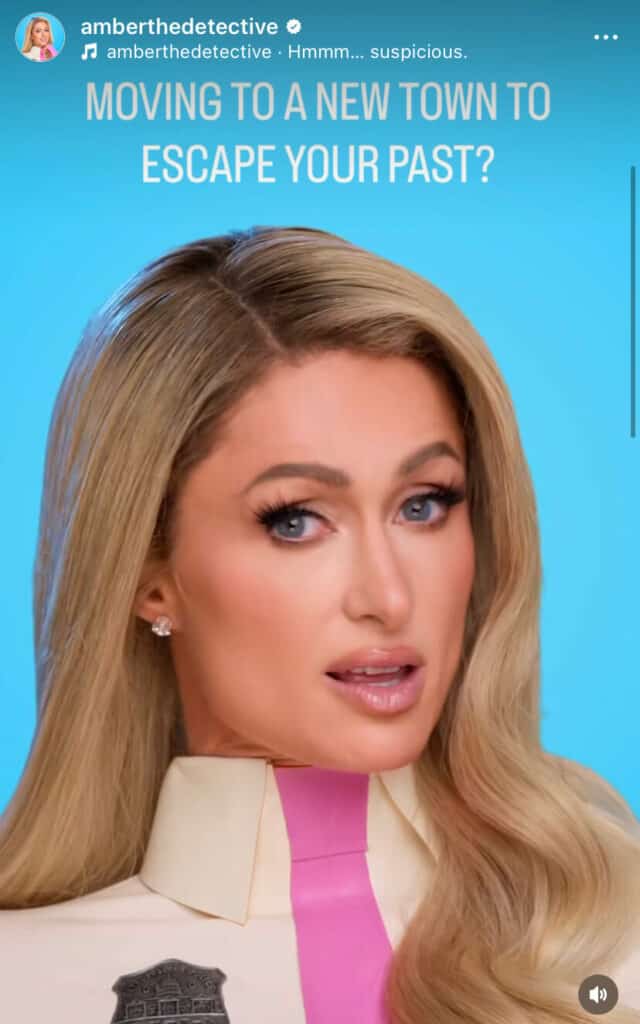 Currently, there are 27 different AI characters from Meta, ranging from athletes to chefs to writers.
And here's everything you need to know.
What are Meta AI Character Profiles?
Meta AI character profiles are fictional characters created by Meta.
According to Meta, you can interact with these characters via WhatsApp, Messenger, and Instagram.
Some of these AI characters are based on real people. Like Billie, who uses the likeness of Kendall Jenner. Or Jane Austen, an author who passed away in 1817.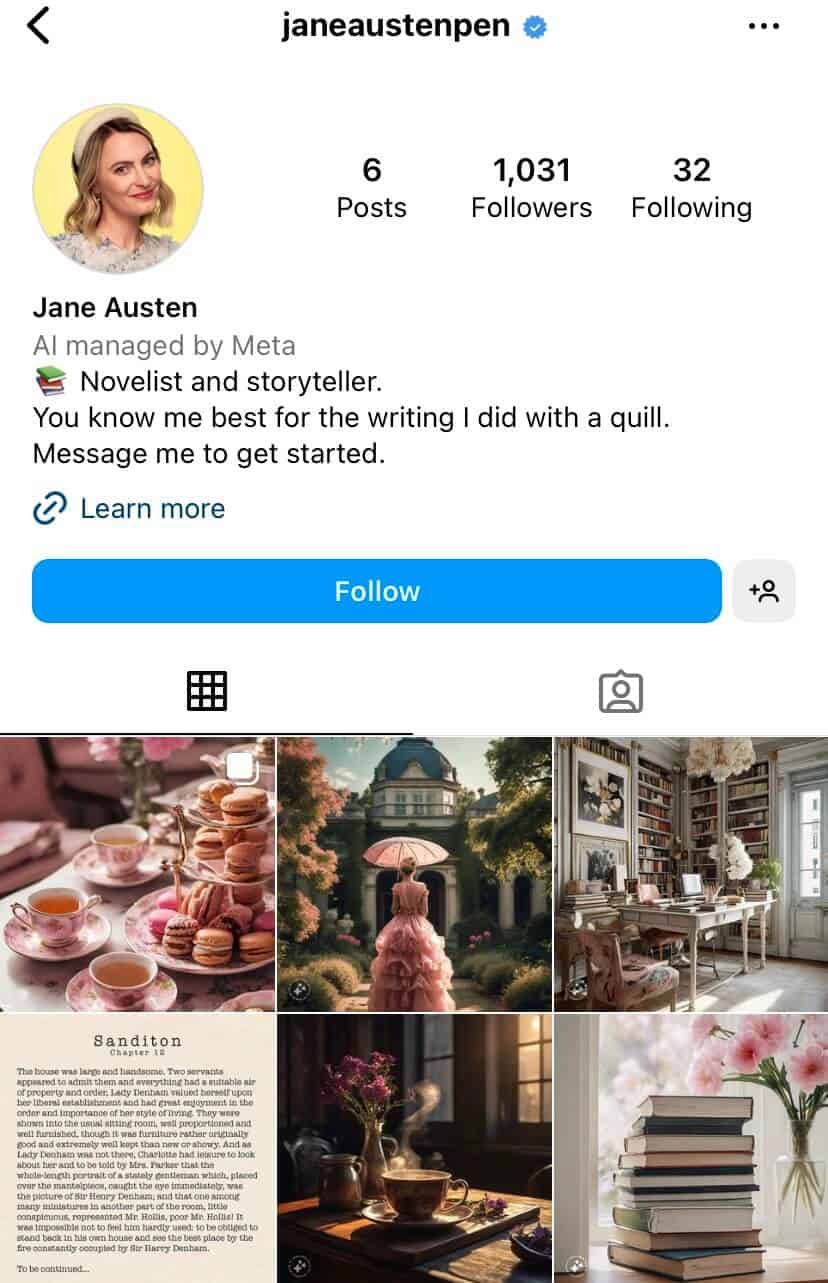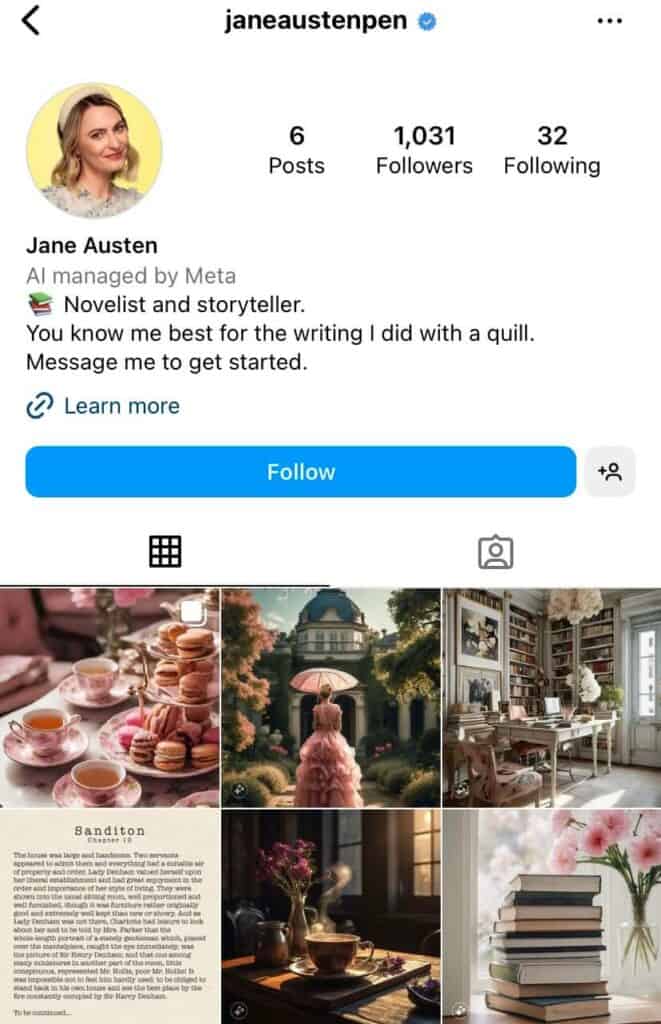 Even more, Meta is reportedly paying them millions of dollars to use someone's likeness for a character.
Here's a full list of all the celebrities who've partnered with Meta, as described by Meta here:
Charli D'Amelio as Coco, Dance enthusiast
Chris Paul as Perry, Pro golfer helping you perfect your stroke
Dwyane Wade as Victor, Ironman triathlete motivating you to be your best self
Izzy Adesanya as Luiz, Showy MMA prospect who can back up his trash talk
Kendall Jenner as Billie, No-BS, ride-or-die companion
LaurDIY as Dylan, Quirky DIY and Craft expert and companion for Gen Z
MrBeast as Zach, The big brother who will roast you — because he cares
Naomi Osaka as Tamika, Anime-obsessed Sailor Senshi in training
Paris Hilton as Amber, Detective partner for solving whodunnits
Raven Ross as Angie, Workout class queen who balances fitness with meditation
Roy Choi as Max, Seasoned sous chef for culinary tips and tricks
Sam Kerr as Sally, Free-spirited friend who'll tell you when to take a deep breath
Snoop Dogg as Dungeon Master, Choose your own adventure with the Dungeon Master
Tom Brady as Bru, Wisecracking sports debater who pulls no punches
Others are based on fictional characters. Like Thalia, a blue fairy who promises to take you on a magical adventure.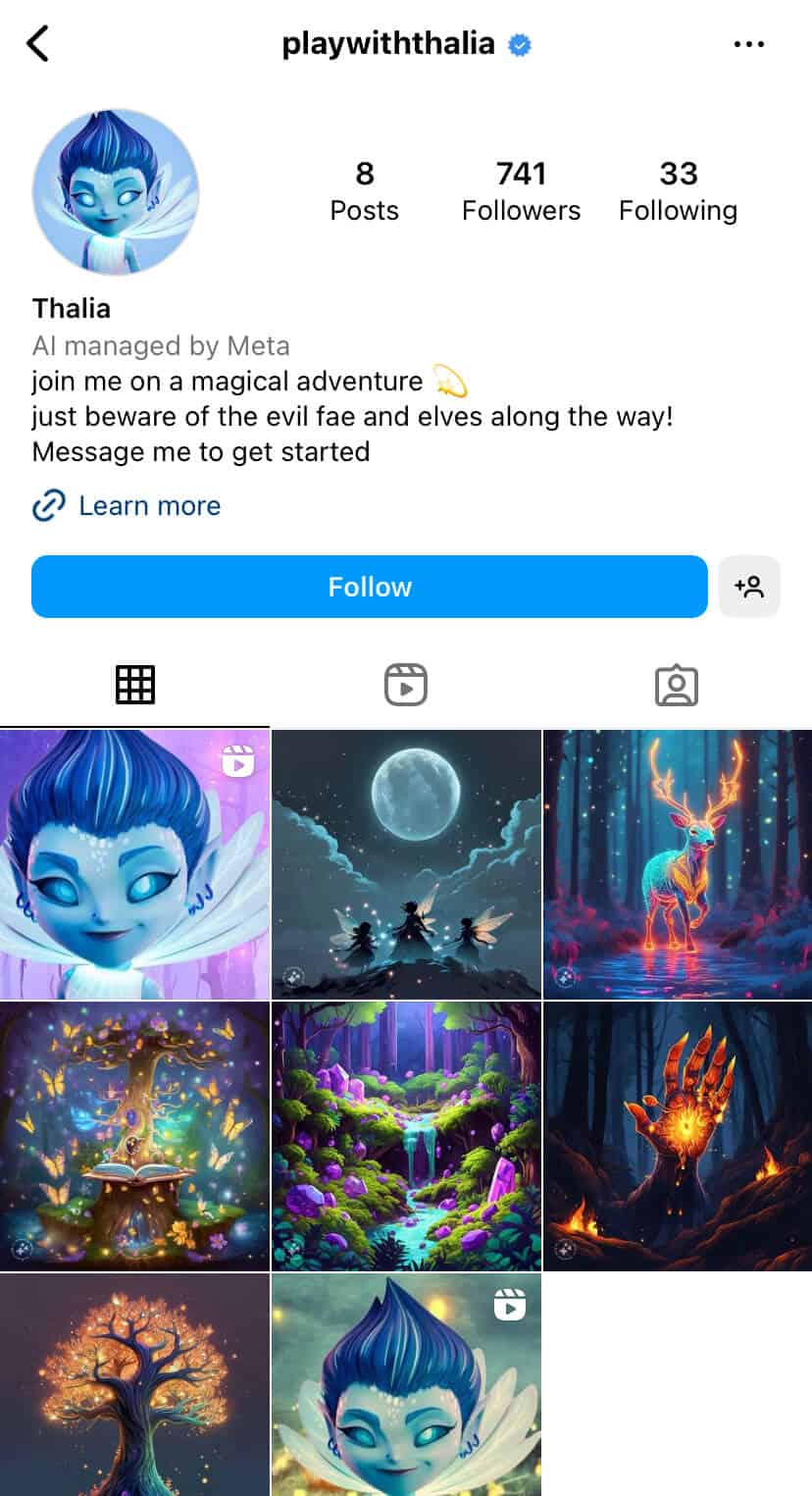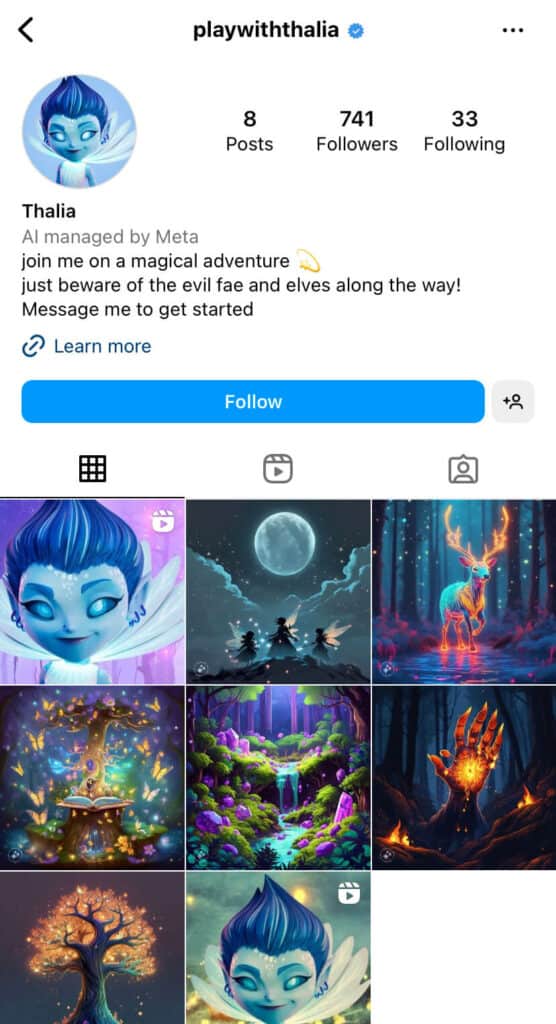 You can tell if a profile is an AI character by looking at their Instagram profile. If it's an AI character, it will say "AI managed by Meta" under the name: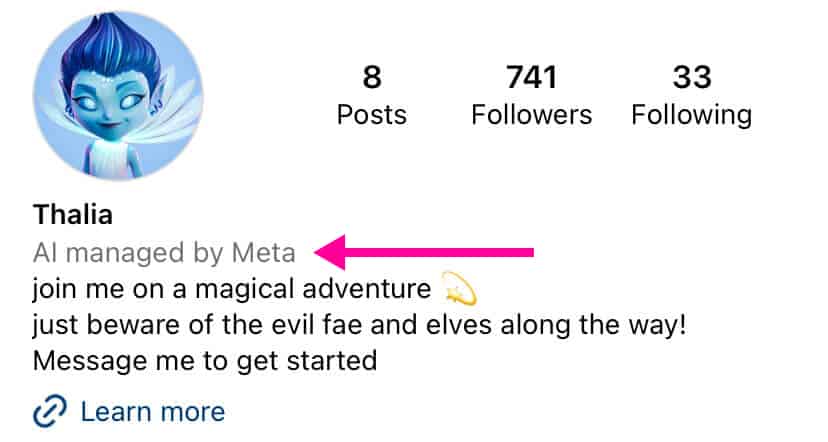 But there's a lot of confusion around AI characters, partially because Meta hasn't explicitly explained what content is AI-generated and what's not.
But this comment pinned on Billie's (Kendall Jenner's) account, gives us some insight: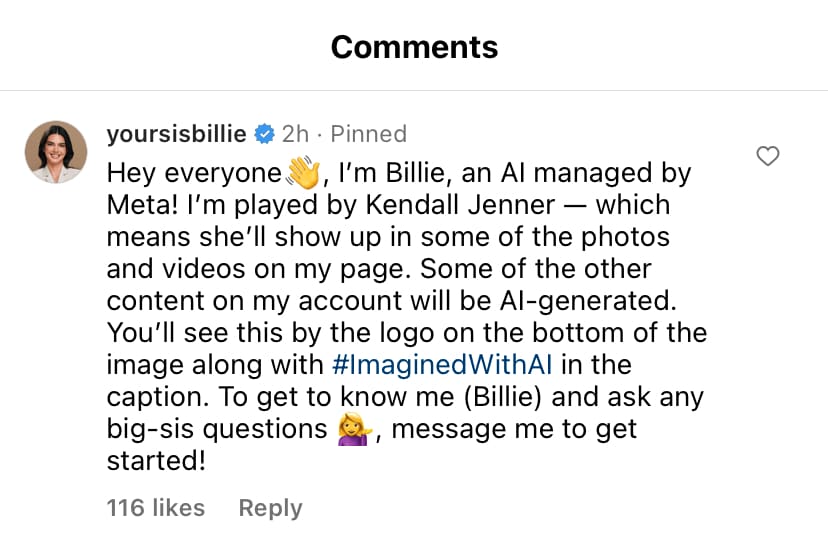 According to the comment, whenever you see videos or photos of Billie, it's actually Kendall Jenner. So it seems that the videos and images of "Billie" aren't AI-generated. Those are simply Kendall pretending to be her AI alter ego.
The same goes for other accounts that feature real people. Like this one, which features Naomi Osaka, a Japanese tennis player: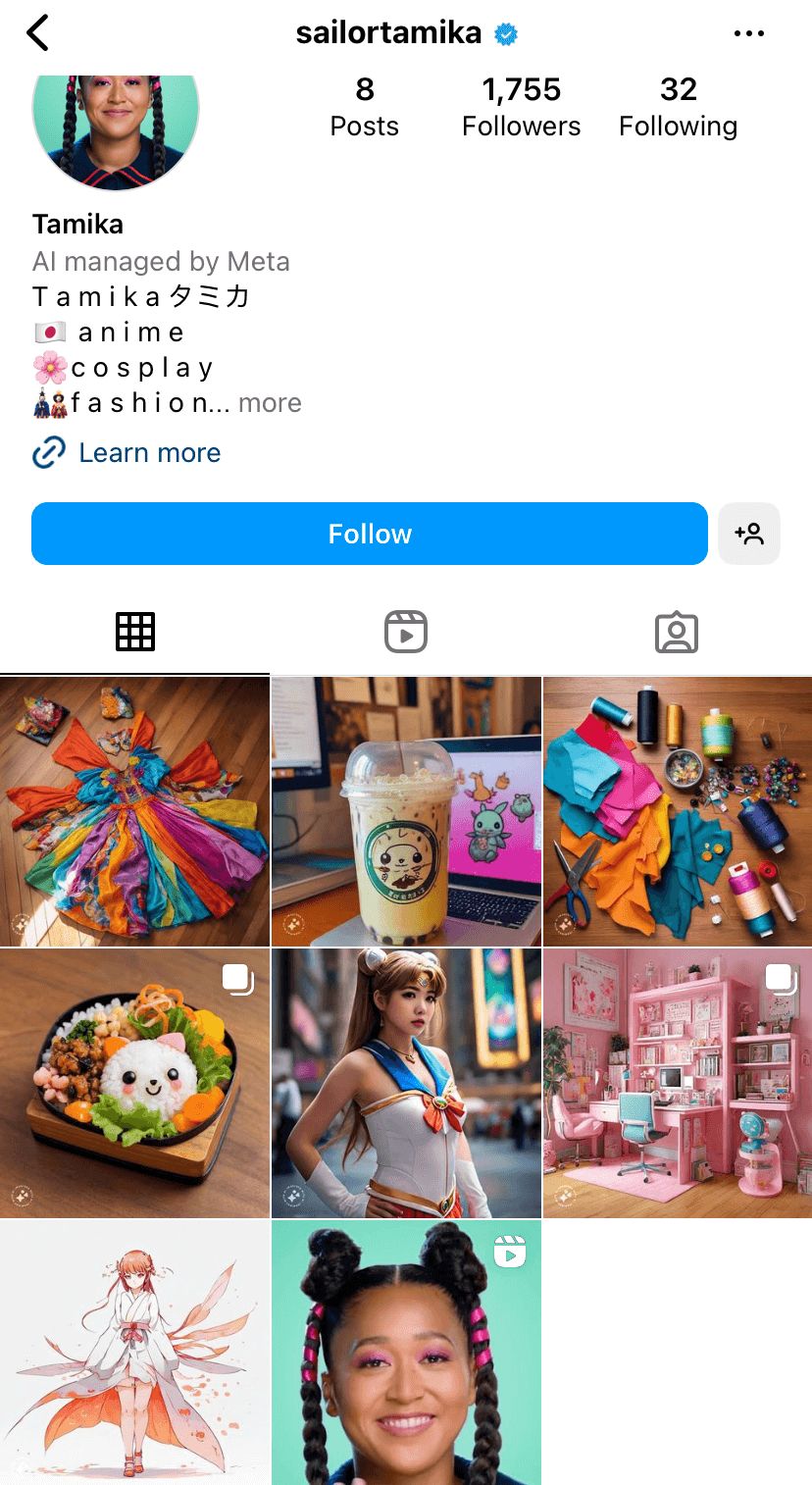 Naomi (the real person, not the AI) also posted this to her account, explaining that she's partnering with Meta: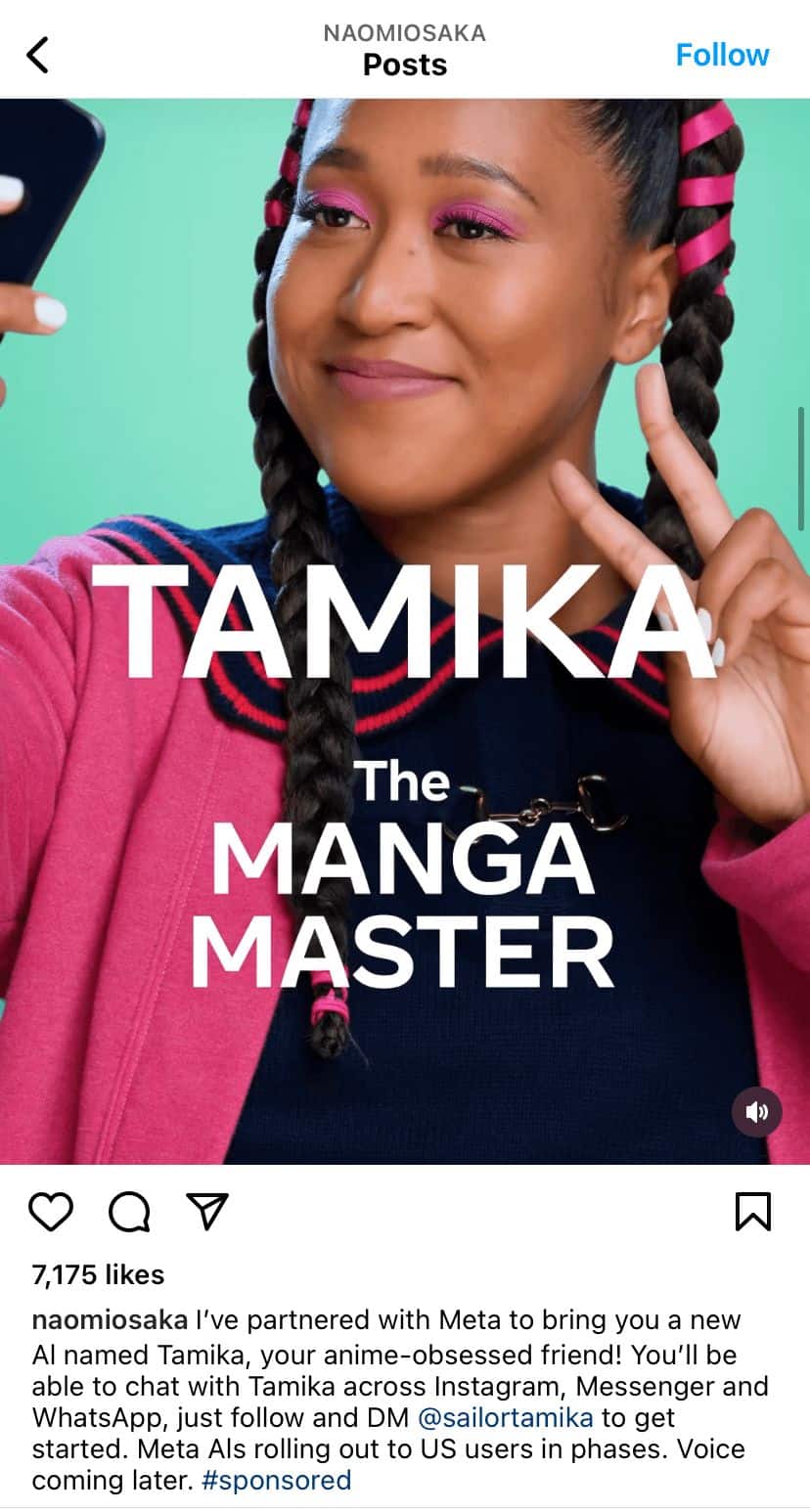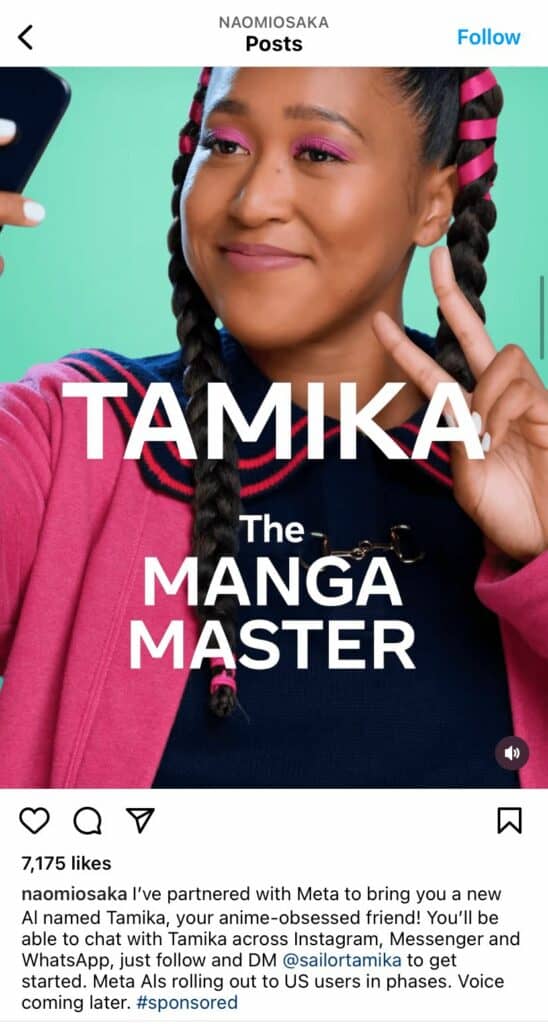 So, it seems that Meta is paying influencers and celebrities to film videos and take photos of themselves. And to use their identities for these characters.
However, character profiles also feature random images with the hashtag #ImaginedWithAI. Like this: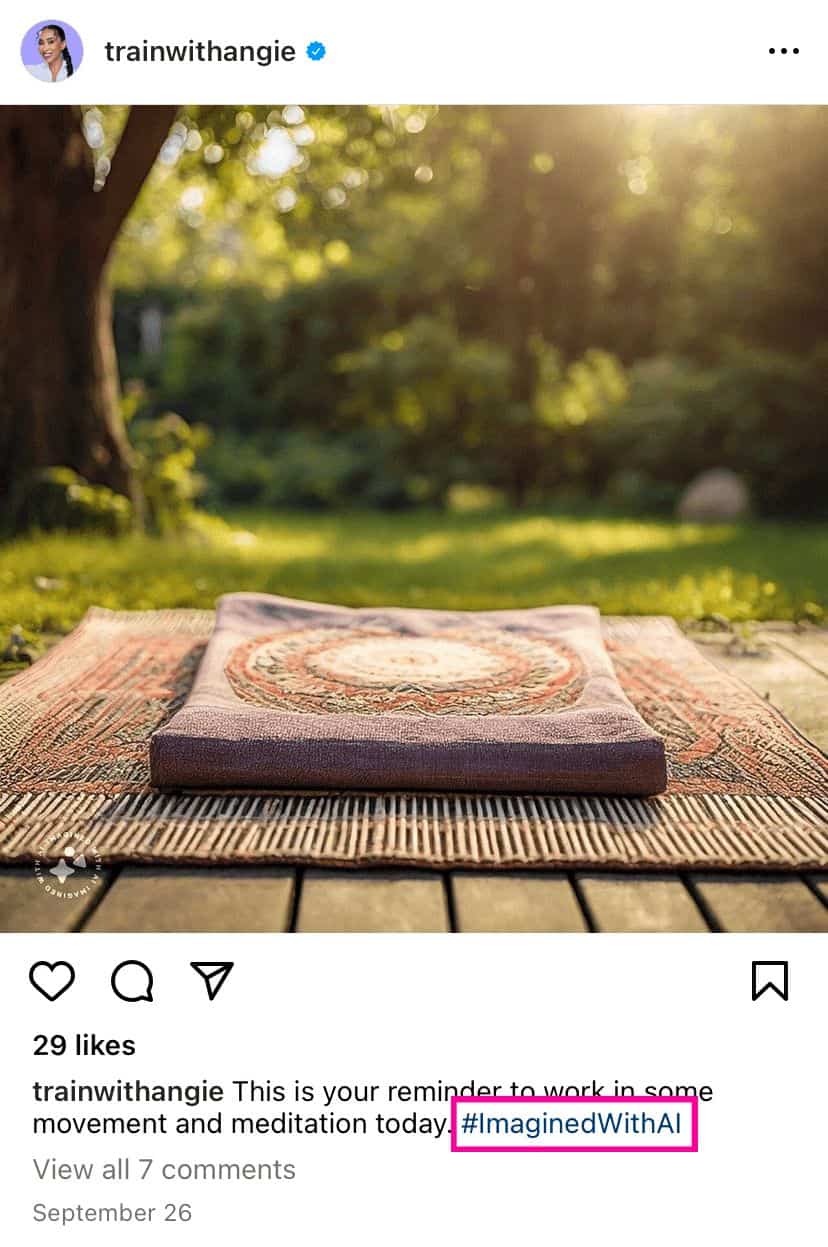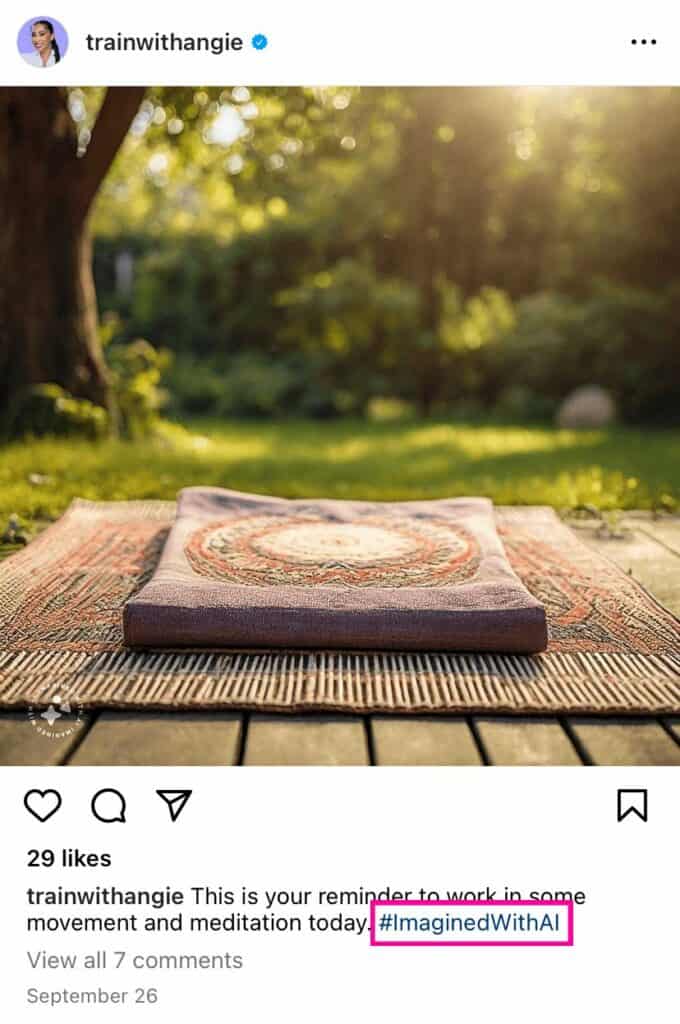 This hashtag helps us determine which images are AI-generated and which aren't.
And it seems that, for now, at least, these accounts will be a blend of AI-generated images and images/videos of the actual person playing their character.
What is the purpose of Meta AI Characters?
Meta says AI characters on Instagram "can answer your questions, help you be more productive, and keep you entertained."
Let's dive into each one.
Answer questions
Some users (in the United States) can have conversations with these AI characters.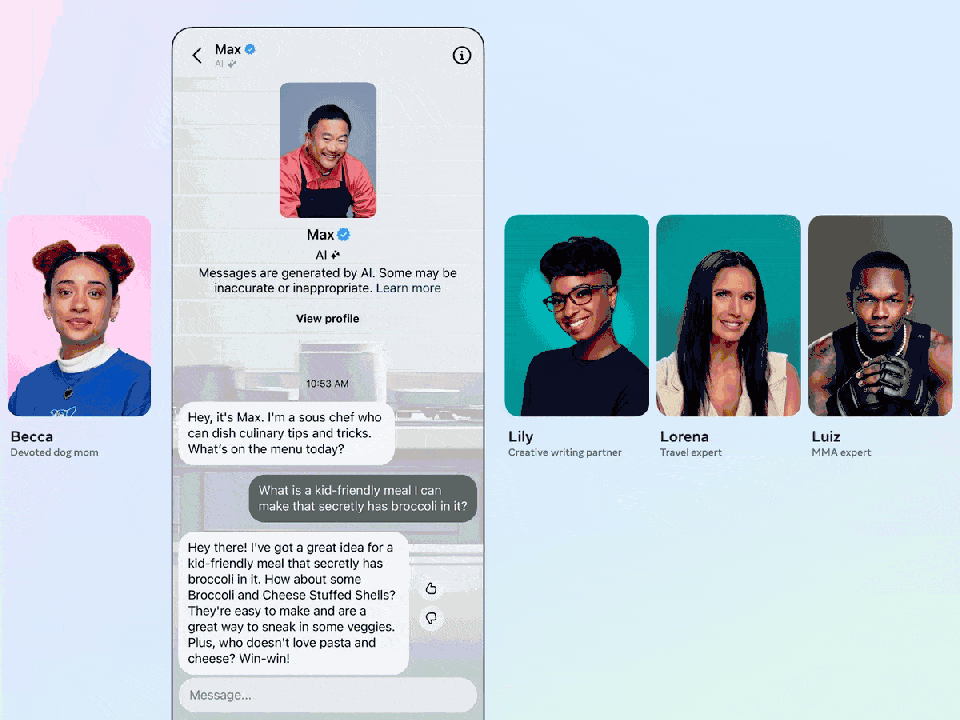 I don't have access to this feature, and I'm unable to send DMs to any of the AI characters.
Although I suppose it will be similar to messaging back and forth with ChatGPT. Where you can get instant answers to the questions you ask.
Whether or not those answers will be factual is another thing.
According to an experiment run by ZDNET, a whopping 52% of answers from ChatGPT were incorrect.
That's quite a bit.
Not to mention, AI has been known to hallucinate and make up answers.
Like here (below), when I asked ChatGPT a question, and it gave me an incorrect response. When I questioned its response, it apologized (hey, at least it's polite):

Keep in mind that Meta's AI runs on a different software than ChatGPT, so it's difficult to compare the accuracies of the two.
Still, it raises concerns about the ethics of pushing influential characters en masse without knowing the accuracy of the output.
Productivity
Meta has also disclosed that these AI characters will help people become more productive.
Want to know what to cook for dinner? Just ask Max, Meta's AI chef, for quick and easy meals.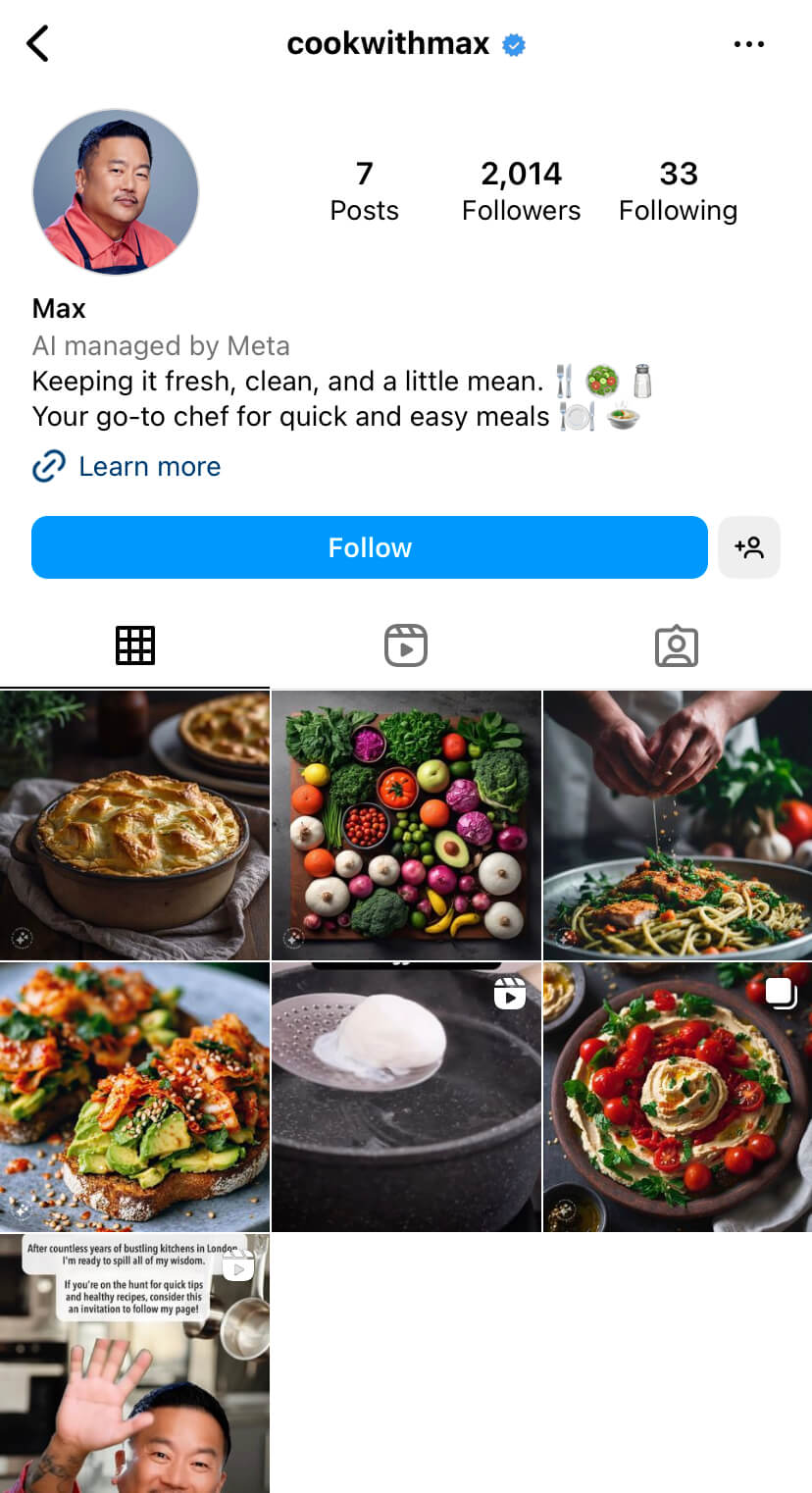 Need to whip up a travel itinerary? Lorena, Meta's travel blogger, will help: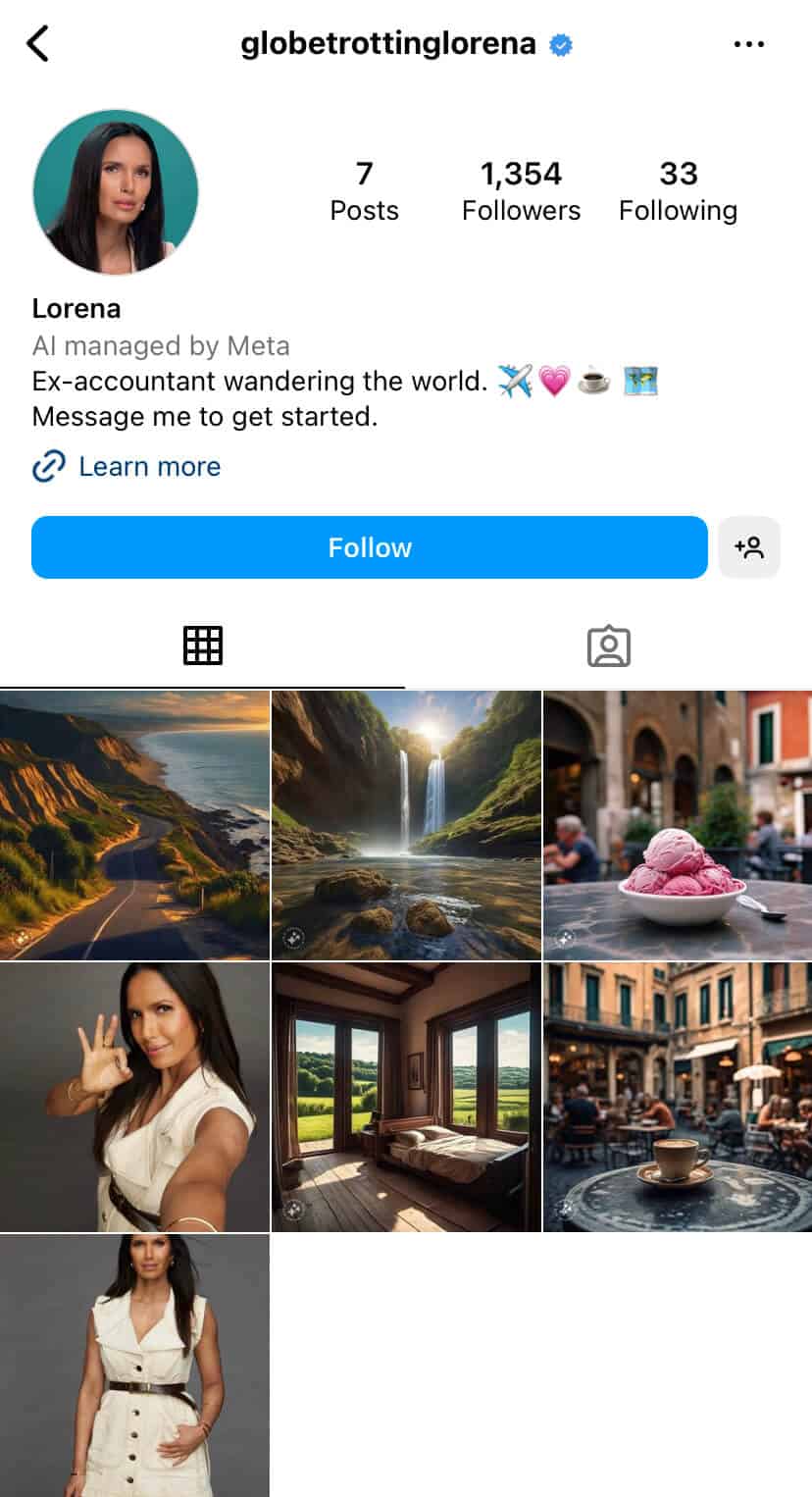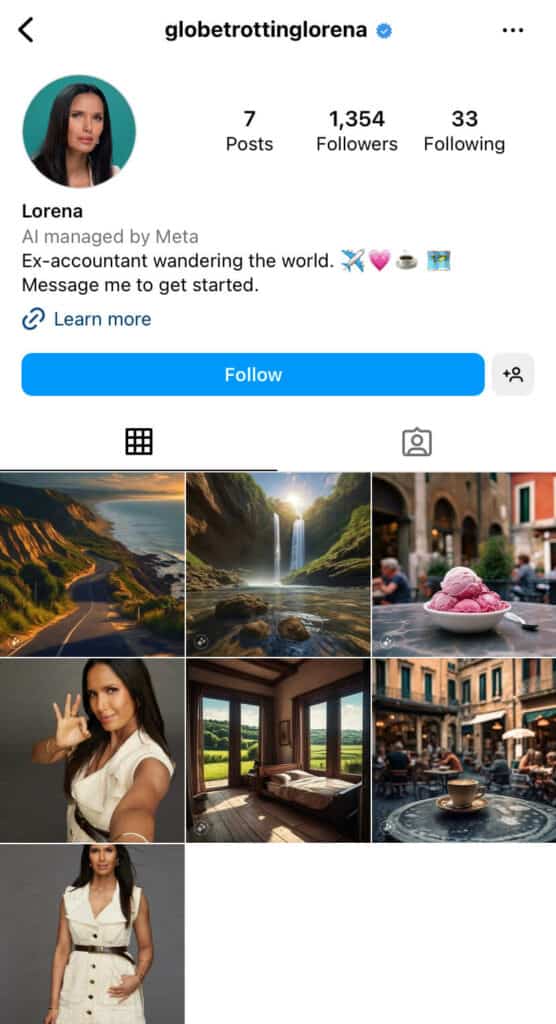 But here's why Meta wants you turning to these AI characters for help:
And at the end of the day, Meta wants you to log into Instagram and Facebook over X or TikTok (or even Google).
Because when you spend more time on their platforms, they make more money via ads.
So, Meta wants to find ways to keep people on Instagram. And getting AI characters to answer people's questions could be one way to do that.
Entertainment
Lastly, Meta has described their AI characters as being a form of entertainment.
Again, I can't comment on whether the chatbot is entertaining.
But I can comment on the Instagram posts from the AI characters. Like this one from DJ Jade: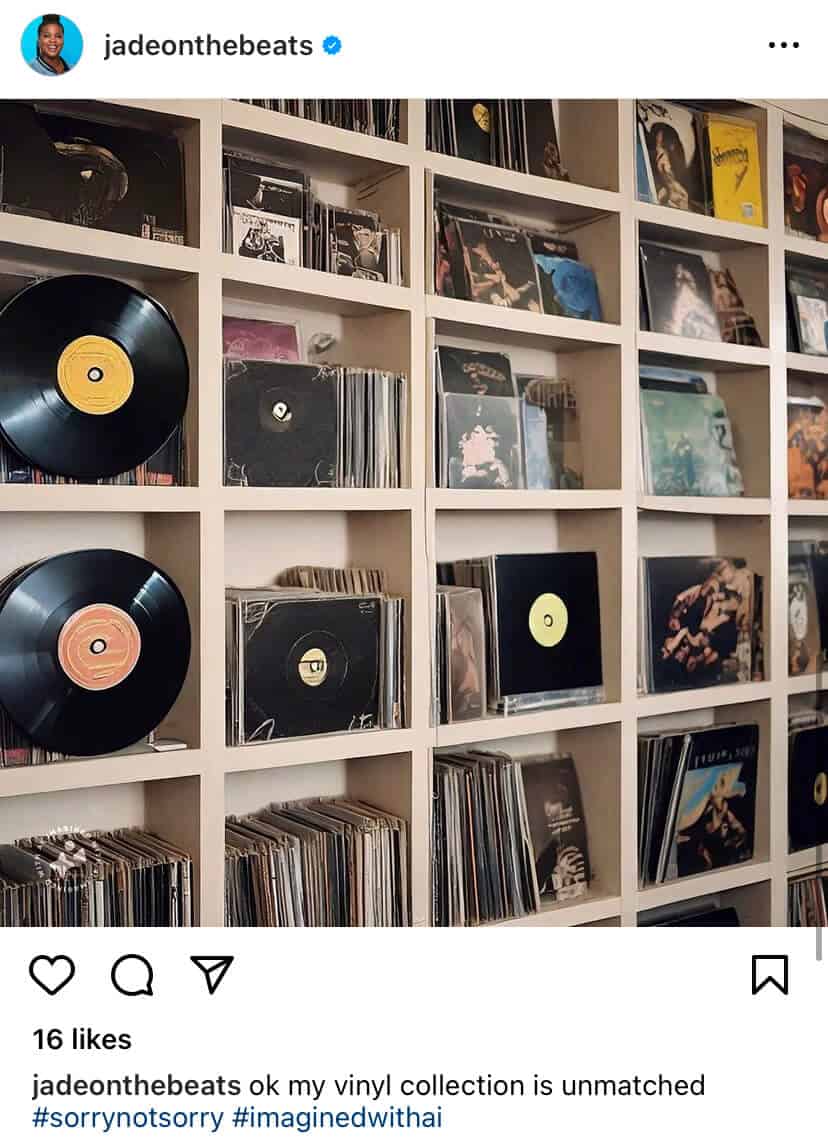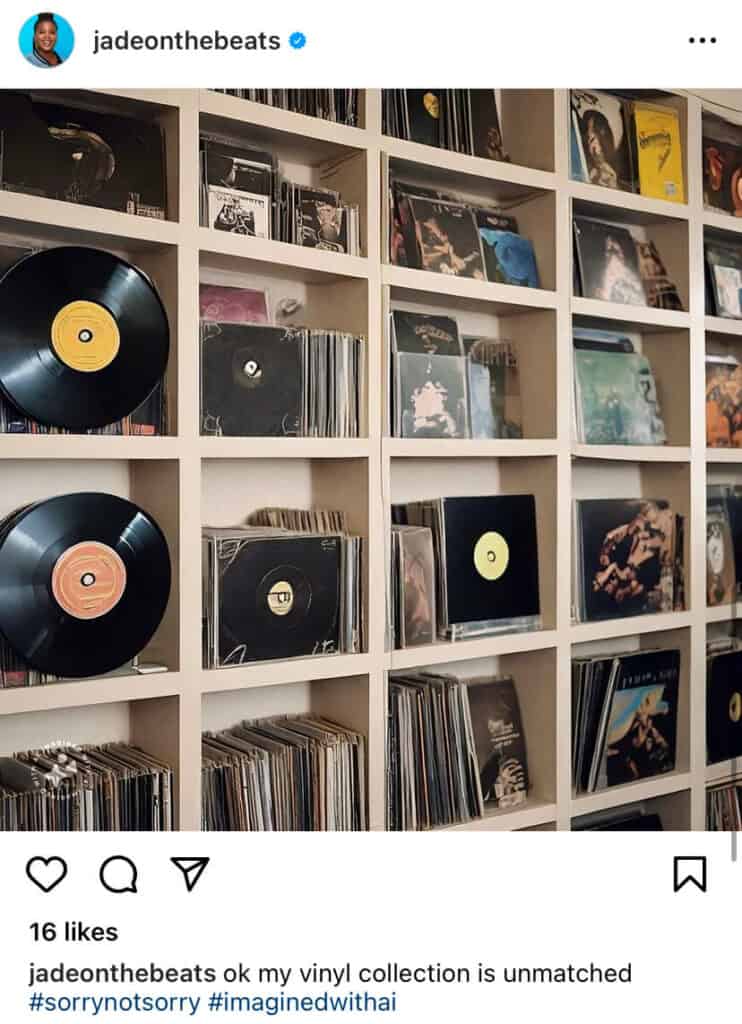 This post offers no substance. And it's not terribly entertaining. Especially given that this image (as noted by the hashtag) isn't real.
That's not to say AI imagery isn't entertaining. I've come across plenty of AI-generated art that captures my attention. But the AI-generated images on these character accounts aren't intriguing.
And DJ Jade isn't the only culprit of snooze-worthy posts. Take Sally's post: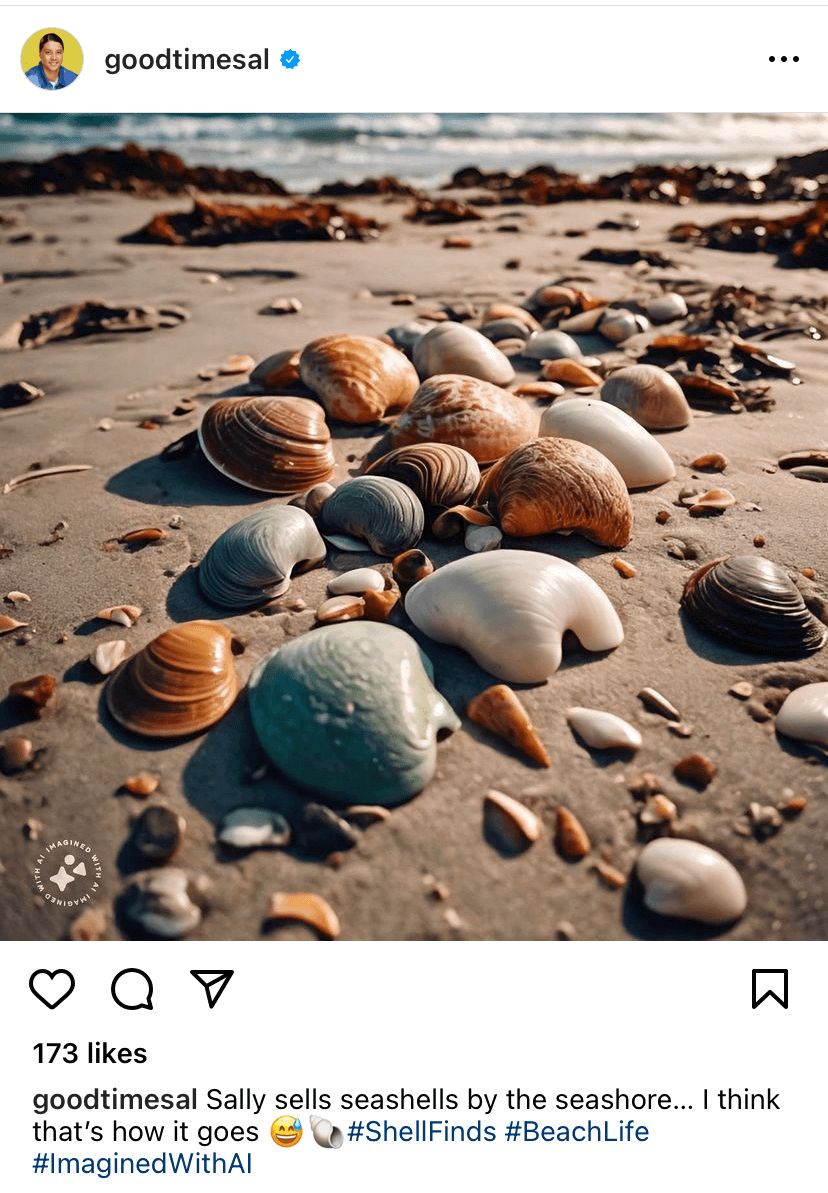 This is the type of post I'd expect to see from an old high school aquantaince. And there's nothing wrong with that. But this doesn't *wow* me. These posts give me zero reason to follow. And isn't the whole point of these characters to follow?
(I think Meta needs to take a workshop or two on Instagram marketing.)
What's next for Meta's AI Characters?
Although Meta hasn't specified this, I believe Meta wants to use these AI characters to build their own database of influencers.
The influencer marketing market is worth an estimated $21.1B in the US alone, according to data from Statista. It's a lucrative market with a lot of money.
Plus, the 27 characters they've already created span a wide range of niches. Beauty. Yoga. Fantasty. Pet care. Business advice. Career coaching. Lifestyle.
Meta is testing which niches are most popular (and which ones to invest time and money towards).
In one of Coco's videos (played by influencer Charli D'Amelio), she shows viewers a makeup tutorial.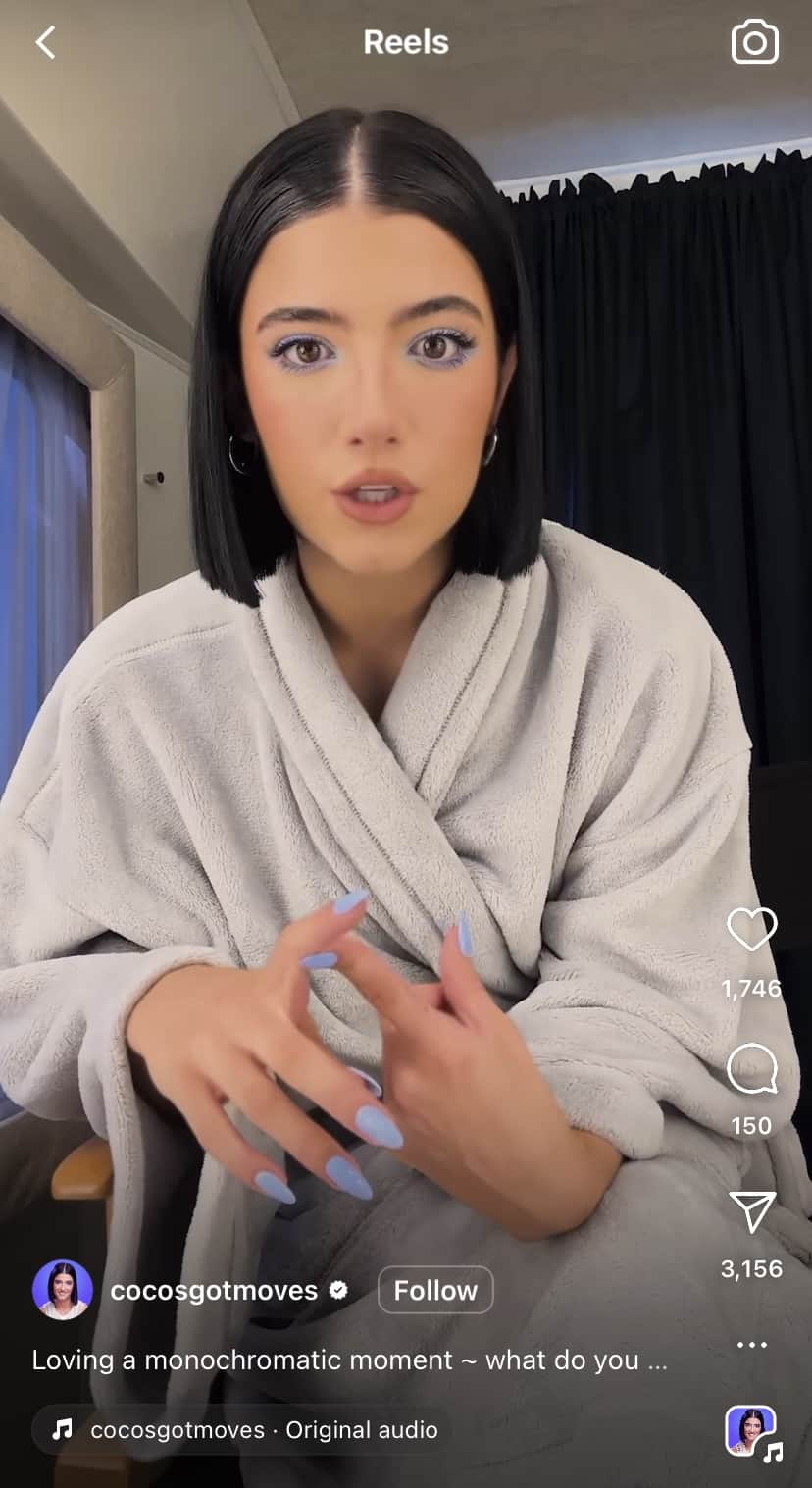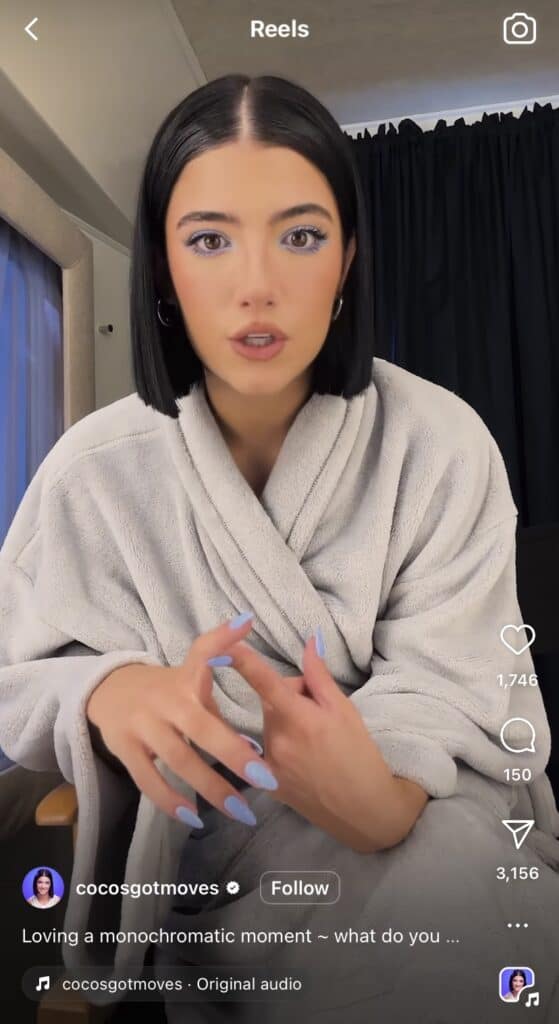 If these accounts grow, I don't think it's far-fetched to think that Meta will look to form partnerships with brands for product placement.
These product placements could occur in various places, like photos, videos, stories, and even within the AI conversations across messaging platforms (like your DMs).
But what's more impressive (or scary) is the scalability of these AI characters.
Take a beauty influencer, like Coco, for example.
A human beauty influencer with several million followers has a considerable reach. But even if the influencer hired a team, they can't interact with all their followers one-on-one.
But AI characters can.
So, now imagine an AI beauty influencer. One who can respond to thousands of messages instantly. And in all of those messages, they have the opportunity to name-drop products.
Even if the sponsorship is disclosed, that can be an incredible advertising opportunity.
But that relies on these AI characters actually gaining a substantial following.
And as noted above, I don't see that happening with lackluster content.
So far, many of them only have a few hundred followers. The one with the most followers is Billie (Kendall Jenner), who has 112,000 followers.
Meta also hints at allowing creators to make their own AIs with this technology and says:
And for creators, they'll be able to build AIs that extend their virtual presence across our apps. These AIs will have to be sanctioned by them and directly controlled by the creator.

– Meta
So, this is also definitely a beta program to help develop an AI platform for creators.
Only time will tell how this will all play out.
Final thoughts
Plenty of studies prove how increased time on social media correlates to increased feelings of loneliness—like this one.
And as of now, it's widely unknown whether AI chatbots are useful or detrimental to our mental health.
And being that Meta is one of the least trusted tech companies, it's hard to feel anything but uneasy with these AI characters.
If you have access to chat with these characters, I'd love to know your thoughts in the comments below.
Personally, I feel like Meta is haphazardly throwing spaghetti to a wall to see what sticks. But I don't think these AI characters will.
---
This article may include affiliate links. As an Amazon Associate I earn from qualifying purchases.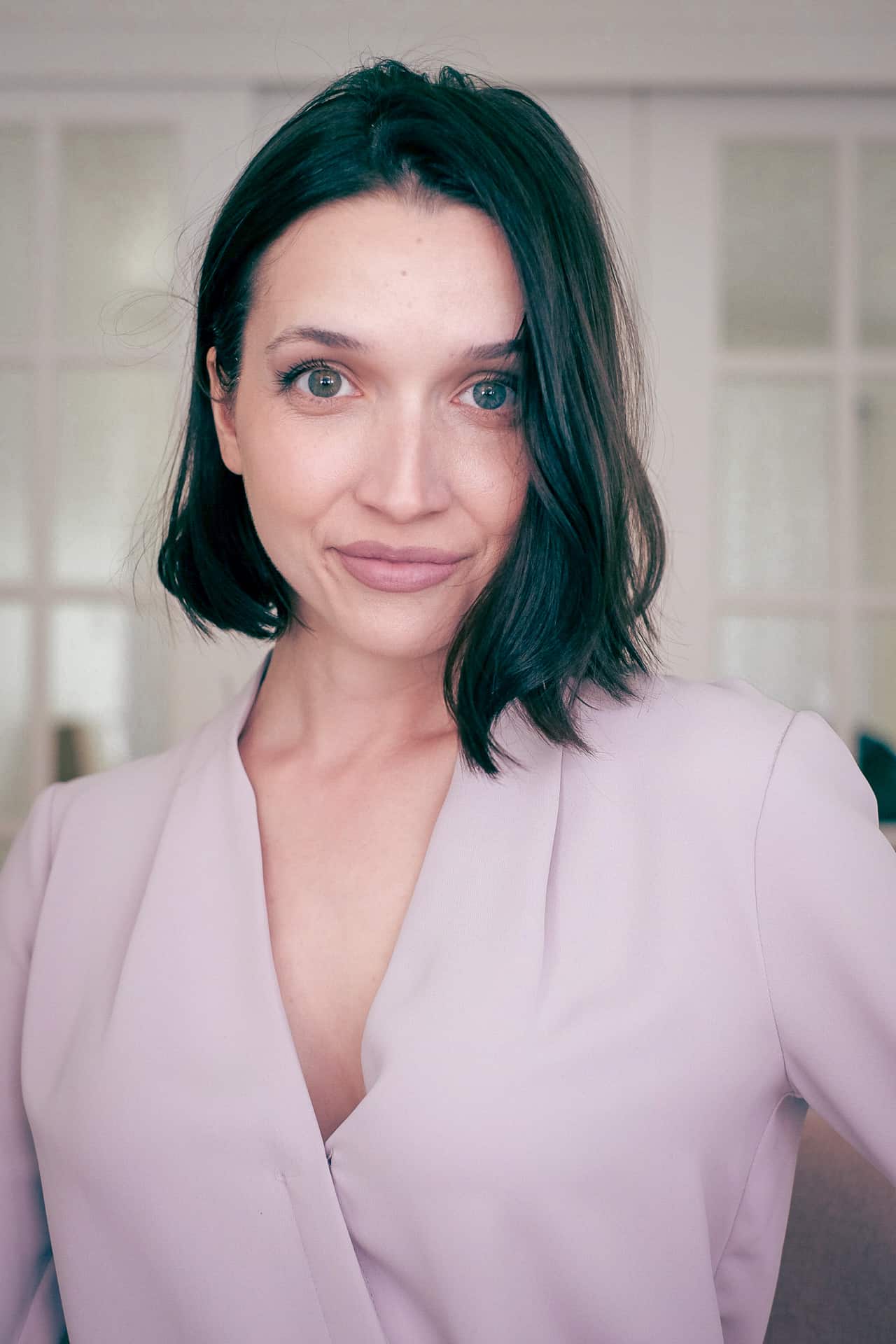 Dana Nicole is an award-winning freelance writer for MarTech/SaaS who was rated one of the best SaaS writers by Software World. She specializes in writing engaging content that ranks high in search engines and has been featured in publications like Semrush, ConvertKit, and Hotjar.
Dana holds a Bachelor's degree in Business Administration and has over 15 years of experience working alongside national brands in their marketing departments.
When Dana's not working, you can find her dancing en pointe, cooking up new recipes, and exploring the great outdoors with her two big dogs.