Last Updated on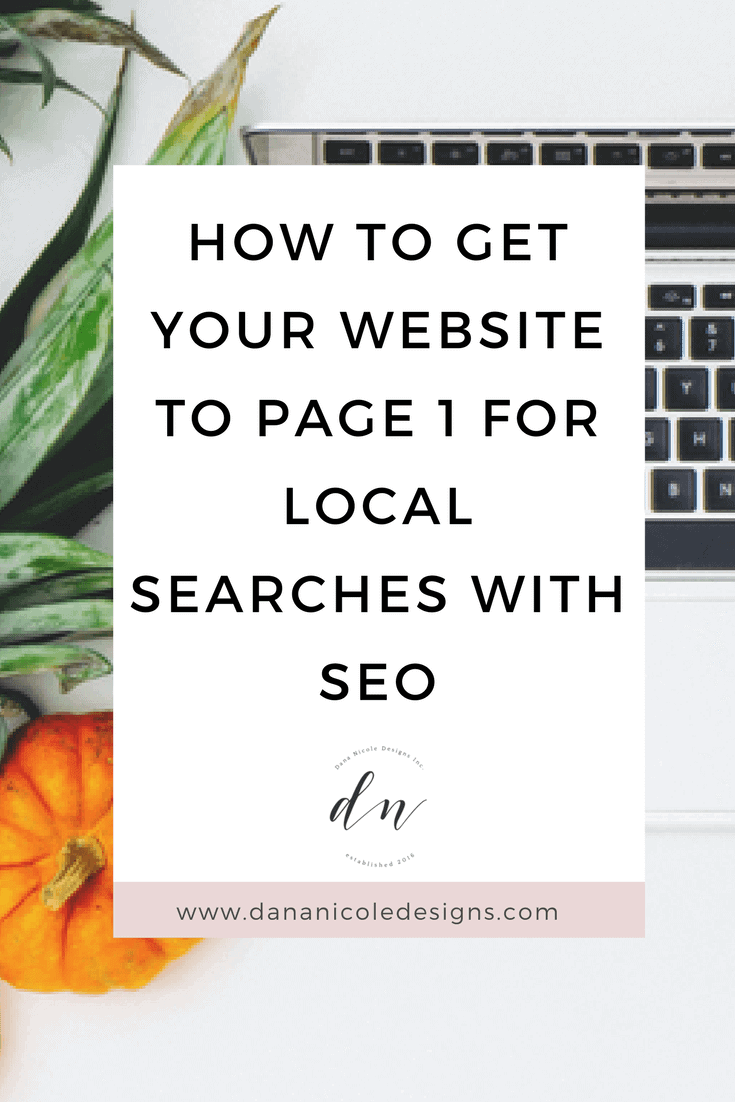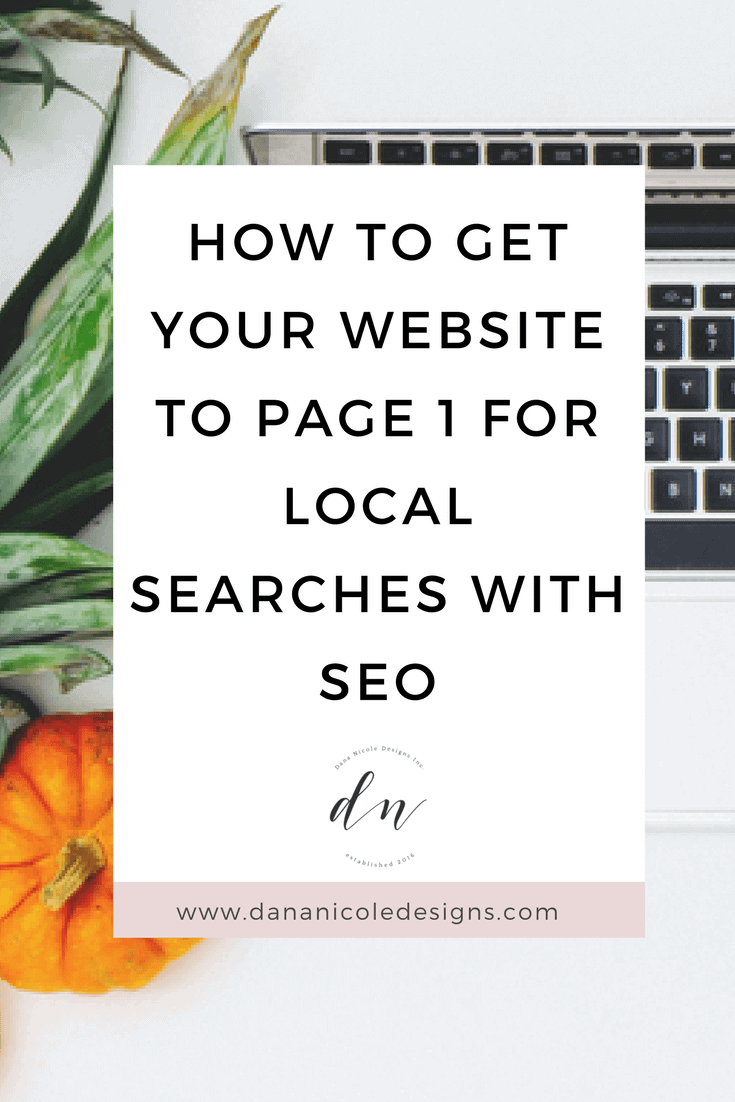 As a small business, you might be tired of competing against big box retailers or large corporations that aren't even located in your city. A Localized SEO strategy is here to save the day!
The fear with localized SEO is the realization that you could be limiting your potential customers to one geographic location. However, if you are a Steakhouse in New York, there is no point in ranking high for Steakhouses in Los Angeles.
You would obviously want people in New York (or travelling within New York) to find your Steakhouse.
In order to increase local traffic, you will want to implement some local SEO.
Let's talk about some of the key factors that influence your rankings for a specific location.
Create Contact Page
On your website, make sure there is a contact page where potential customers can find you. To keep up with good SEO practices, your contact page should include :
business name
phone number
address
email
Make sure your phone number is local and clickable, and ensure your email is clickable as well. Not sure how to make your phone numbers clickable? I got you! Check out my HTML cheat sheet.
Customers do not want to switching between their web browser and there keypad to make a phone call. Nor do they want to making a long distance phone call, so keep it easy on them by making sure you can actually click the links.
Next, add in a map to your website so it's nice and easy for your customers to figure out where you are located. For an example of this, check out Inglewood Drive In's website: a local fast food restaurant. If you scroll to the bottom of their homepage you will see a nice big map of their location.
The purpose of local SEO is to help people within your community or city to find you, therefore, including a map of your location to your website is a must. This way customers can see your location and easily get directions.
Sign up for my free SEO workshop to learn how you can rank higher in the search results!
Add Your Business To Review Sites
To signal to Google and other search engines where you are located, registering your business on review sites such as Facebook, and Google My Business, will help search engines to understand where you are located. If you aren't sure what the purpose of Google My Business is, see the screen shot below: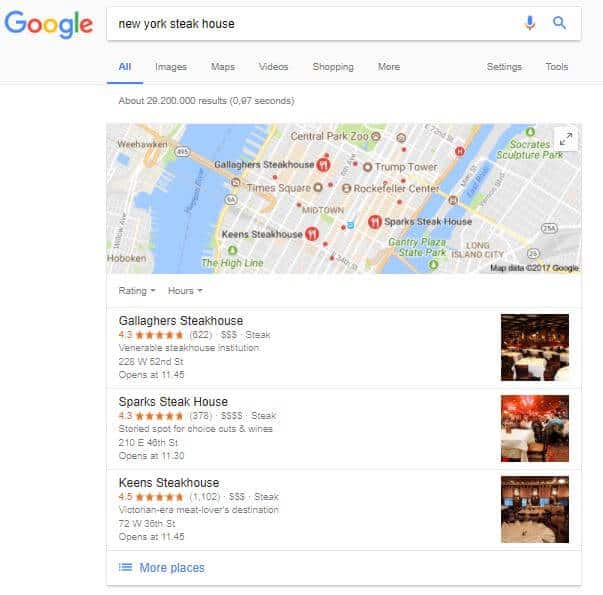 As a small business owner, Google My Business is a free resource that must be taken advantage of. This is your opportunity to manage your profile in Google's search engines (and how often do you get that chance?!).
To register with Google My Business you will need to go to their website and start an account. After you fill out the information, you will have to wait around 1-2 weeks for Google to send you your verification code in the mail (no automation here, Google likes to verify these types of things), so make sure to fill out the information as thoroughly as possible!
As of today, Google only displays 3 businesses under their map which is why getting your business up and running with reviews is important in trying to localize your SEO.
Once you have your website listed, ask past and current customers for reviews. Building up your reviews is essential for a local business.
Build Social Media Platforms
Like optimizing your website for general SEO, it is good practice to build up your social media platforms surrounding your business. Make sure your accounts are easy to find and are consistent across all devices. This will help you reach a larger market and will give search engines more information about your business.
As a business, some of the social platforms you can consider getting started on are:
Instagram
Facebook
Linkedin
Pinterest
Google Plus
Twitter
Build Links
One of the key factors with Local SEO is link building. You can start getting links to your website by reaching out to past publications that have mentioned you, and if they haven't, ask for them to include a link to your site.
Doing interviews and staying active in your community is another way you can get backlinks to your website.
Backlinks signal trust to Google, and when your website has lots of organic and authentic backlinks, Google will be more willing to place your business higher up in the search results.
---
This article may include affiliate links. As an Amazon Associate I earn from qualifying purchases.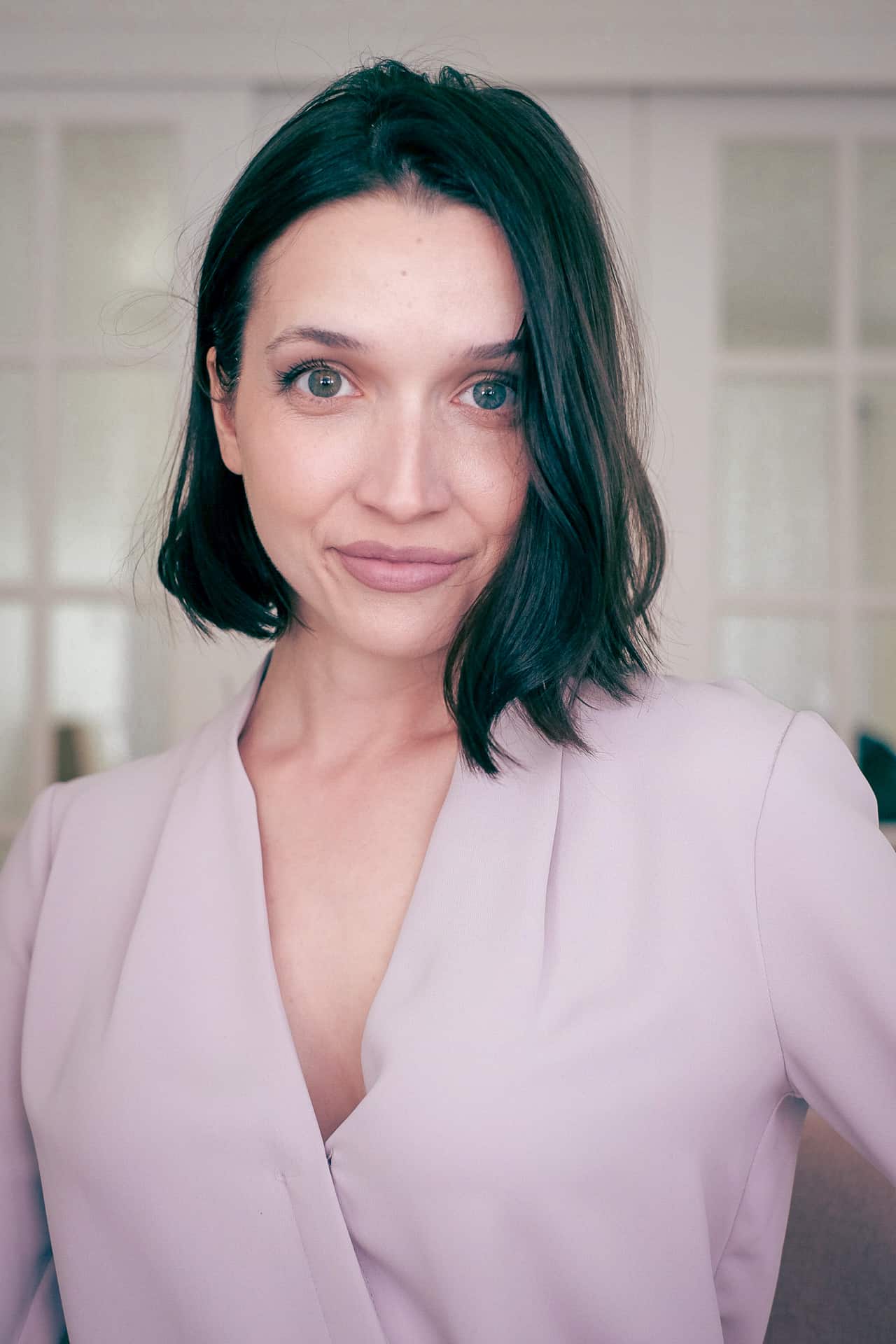 Dana Nicole is an award-winning freelance writer for MarTech/SaaS who was rated one of the best SaaS writers by Software World. She specializes in writing engaging content that ranks high in search engines and has been featured in publications like Semrush, ConvertKit, and Hotjar.
Dana holds a Bachelor's degree in Business Administration and has over 15 years of experience working alongside national brands in their marketing departments.
When Dana's not working, you can find her dancing en pointe, cooking up new recipes, and exploring the great outdoors with her two big dogs.