Last Updated on
This is a guest post from Megan MacNeill, a Personal Brand Strategist who helps professionals achieve personal & professional goals without sacrificing what is important.
Personal branding is simply what people like, feel and say about you.
Building yours takes conscious effort of putting yourself out there to influence and attract the right people and opportunities. It is establishing yourself as an authority in your chosen field and having a positive impact on the things that matter to you.
With that in mind, and free access to social media platforms it seems a waste if we don't leverage them to our advantage.
But, if you don't really know how to navigate social media, or just don't like in general (plenty of people like that out there), that might not be such a walk in the park.
So, in order to help you get a grip of the personal branding tools at your disposal, let's have a quick look at the three big names in the game, and what they have to offer you.
LinkedIn
LinkedIn is my personal favourite.
It is seen as the professional platform where people go for networking, sharing their accomplishments and discussing the prevailing issues in their respective fields.
However, that doesn't really mean you have to be all suits and ties when you log in, in fact, quite the contrary.
Want talk about the cool new coffee shop that opened near your office? You can. Want to vent about that one annoying thing you deal with daily? We'd love to hear it. Being professional doesn't mean you have to stop being human, and LinkedIn thrives off that.
In my client's experience the LinkedIn posts that garner the most attention are always the ones where you decide to be "raw", so tell jokes, rant, comment on today's controversy, and you should make some impressions pretty quickly.
The worst thing you can do is make every post feel like you're issuing a memo or stating something in a meeting. Here's a free tip: those are boring.
Do you know what's not boring? You!
So that's the mindset, let's talk about the content that builds your personal brand.
Video
Nothing gives someone a glimpse of you more fully (other than being in person) than a well-made video. Videos can go up to 10 minutes, but you really want to keep it to less than a minute so you don't lose people.
Try LinkedIn Live for longer form video streams where you can interact with those watching. This gives your audience the opportunity to feel like they are really connecting with you.
Articles
LinkedIn's answer to blogs.
Here, you can add pictures and videos to the body of the article similar to how you would format a blog on WordPress. This can position you as a thought leader and gives you time to research what you want to present, add sources and so on.
Try to write these articles in a conversational tone, as if the reader was someone sitting across the table from you, that way people can get a better feel of you.
Articles don't get priority in the feed but are still valuable as they can be found months or years later when people are searching the topic you are writing about. Think of this as your LinkedIn evergreen content.
Documents
I'm a fan of using documents on LinkedIn and at the moment they get pretty good reach on the platform as they tend to keep people engaged longer which increases your dwell time.
If you are an avid Instagram user, you would call this a carousel. This is a great way to get information out in a fun and graphic way rather than lots of text.
The only restriction is that it has to be uploaded as a PDF.
LinkedIn also has polls, graphics, groups, text only and recently audio that can also be used.
Experiment, try out different combinations and see which you're more comfortable with and what attracts the attention of your audience.
Because I love LinkedIn and want to help others leverage it too I have developed a program that you might find helpful.
Instagram
The gram is fun. The gram is where you can let your hair down. It is where we go to unwind. But like LinkedIn, it can also work professionally for us.
Instagram started as a visual platform but has quickly adopted video and story formats which are great for you when you want to build your personal brand.
Video
Again, just like LinkedIn (and every other platform to be fair), it's a great way for your audience to quickly get to know you.
Where Instagram sets itself apart is on the varieties of video you get like Reels, Stories and posts on the grid.
Reels are great for increasing your reach and gaining more followers but unless you are really focused on the message you are delivering it can just be more noise in an already very saturated platform.
If you love making reels then it might be worth looking at TikTok as it is still slightly less saturated as it is in growth mode so you may have better cut through.
Stories
Stories are still technically a form of video but these only last 24 hours and can be really candid and natural.
They give your audience real insight into you and how you communicate, what matters to you and what you do day to day.
This is where you might have less reach but your true followers will be converted to superfans as they spend the day with you.
Always remember to add subtitles in all your videos as most people watch in silence.
Grid
This is where it all started for Instagram.
Beautiful pictures show casing your life, your products, your services. Showcasing, you!
The is where most of your static pictures go, with the first 9 being what a new person will land on when they first come to your Instagram. Can they see you? There should be at least 3 posts out of that 9 that have your logo (your FACE) on them.
Facebook
I have fallen out of love with Facebook for so many reasons but, like you, I am tied to it as it holds memories and keeps me connected with friends and family around the world.
It has increasingly become pay to play on Facebook, but if done right, there is still going to be value in Facebook groups where there is a clear goal.
But to get this value out of Facebook groups, you need to ask yourself some questions:
Who do you serve?
How do you help them through this group?
Are you able to show up regularly?
You can also do live video in your group, offering group coaching or webinars, which makes it a great place to insert yourself as an industry expert.
You can also join some relevant groups and become the in-house industry expert within that community.
Conclusion
However, at the end of the day, no matter what platform, you must be very clear on this:
Who are you trying to get in front of?
Why are you trying to get in front of them?
What is your message/what will you be known for?
Do they hang out on that platform?
No point spending hours creating content that isn't related to what you want to be known for on a platform where your target audience can't be found.
And never fall into the trap of thinking there isn't room for you. There is always room for you.
---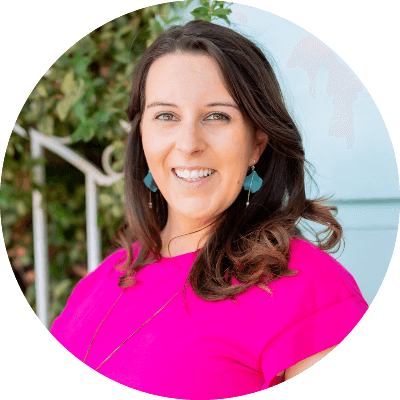 About the Author
Megan MacNeill works with industry leaders to provide tools and confidence to impact and influence their world with conviction, strength and authority. She offers 1:1 personal brand strategy & coaching, and has various courses and trainings. Learn more about Megan here.
---
This article may include affiliate links. As an Amazon Associate I earn from qualifying purchases.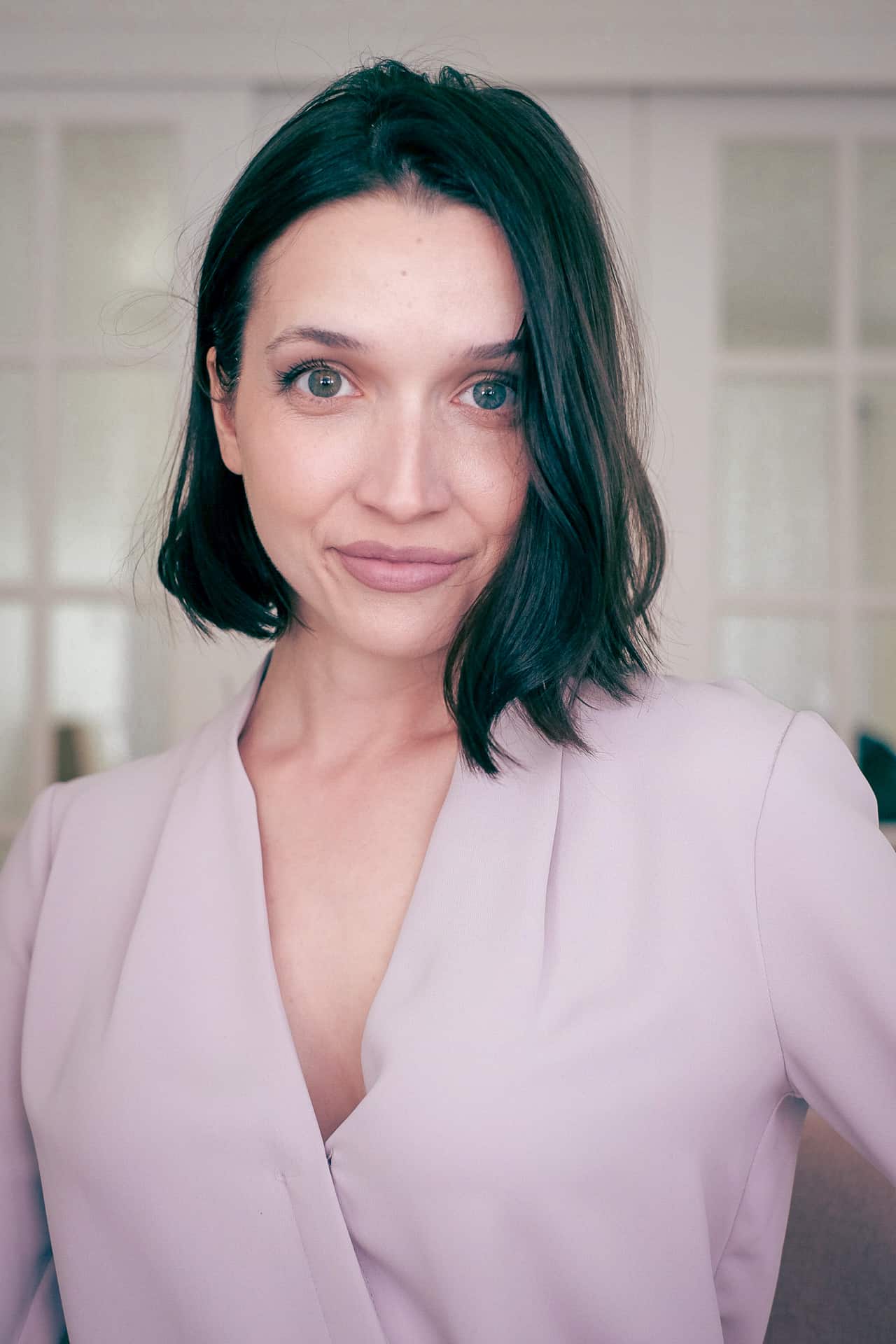 Dana Nicole is an award-winning freelance writer for MarTech/SaaS who was rated one of the best SaaS writers by Software World. She specializes in writing engaging content that ranks high in search engines and has been featured in publications like Semrush, ConvertKit, and Hotjar.
Dana holds a Bachelor's degree in Business Administration and has over 15 years of experience working alongside national brands in their marketing departments.
When Dana's not working, you can find her dancing en pointe, cooking up new recipes, and exploring the great outdoors with her two big dogs.