Last Updated on
Losing motivation is a common sympton of blogging burn out.
When you begin to experience burn out from your blog, you might feel:
completely overwhelmed
as if you've lost the desire to blog and write
like it's time to give up
confused as to what your next step is
Whether you are just starting your business or blog or you've been at it for a few years, you've probably encountered a time when you just felt stuck.
Sometimes that lack of motivation can really make you question whether you are cut out for this online world.
First, let me say that this feeling is totally normal. It's one I experience from time to time, myself. So I decided to reach out to bloggers and business owners of all kind to ask them one question:
How do you stay on track after you've lost your motivation from being burnt out?
The answers I got were from bloggers and entrepreneurs who are all at different points in their journey!
What I found really interesting was that after I looked at all their answers, they all fit into five common themes:
write your goals down
take time off to practice self-care
check items off a to-do list
reflect
seek inspiration
I think these five areas are the perfect place to start if you have lost your motivation!
Write Your Goals Down
Writing your goals down increases your chances of achieving them, so I'm not surprised that these ladies find success in doing just that.
Mel T: When I lose motivation I get back on track by rewriting out my goals and lists on fresh paper with a new colour pen and it is like a jumpstart of fresh motivation! Even something so simple can It give you a new perspective.
Amber: If I have slacked for a few days, I will sit down and review my planner that I use to plan my posts and where I write down my goals for that month. After I have reminded myself what I want to accomplish, I always catch the blogging bug again! Seeing my goals on paper remotivates me.
Take Time off to Practice Self-Care
Who doesn't love a little self-care? Self-care doesn't need to be practiced in a certain way; you just need to make sure to take time to do something that makes you feel good.
Practicing self-care is a great way to combat blogging burn out.
When these ladies feel overwhelemed, they know it's time to crank up the self-care!
Jessie: When I feel I'm being pulled in a million directions but my motivation is low I like to just STOP. Treat myself with some chocolate and binge watch something on Netflix. Then, I grab a notebook and jot down my immediate goals or 'to-dos' for each aspect of my life (eg. business, blog, housework) I feel needs attention. And then I make it a simple goal to achieve one of each that day or within the next couple of days. Once I've done it, I feel like I'm making progress and I'm excited and motivated to keep ticking things off my list! This is my favourite way to kick-start my motivation when it's been sucked up by life.
Amelia A: In order to stay motivated I look at everything that will come from me doing what I need to do. So I put on something comfy, play my motivation playlist from Apple Music and get to work. It is hard sometimes, but one thing that has always kept me going is "I don't want to look back years from now knowing I could've done better" so that's how I stay motivated!
Kenya R: One way I stay on track after I lost motivation is by meditating. I always, always meditate once I've lost inspiration. It allows me to spend time alone with myself and my thoughts. I like to completely clear my mind from all thoughts so that when the thoughts come back they are all fresh, new, and innovative. This method is fool-proof for me. It always works. I meditate with Chakra stones I purchased from my local Earthbound store.
Jo Jo H: First, I remind myself that I have control over my life. Then I consider taking time out for activities that inspire me. My favorite activities are simple pleasures like reading, going to the movies, getting pampered, spending time with others, or taking extra-long walks with my Italian Greyhound Romeo. Inspiration is what gives me the motivation to stay on track.
Kasia O: For me, losing motivation is basically like a broken record repeating the same sentence over and over. It always happens to me. It's usually not my fault, I am a very easy person to lose track of everything. A pep talk is EVERYTHING when I'm trying to stay on track. I start by reminding myself what I'm working towards and why I want it so bad. I then go through a short list of empowering affirmations and remind myself that having some bad days is okay, but losing sight of the important things isn't.
Dana T: I always find that when I seem to get a little off track that a small break always helps, then I revisit whatever it is that I was doing with a renewed sense of ambition. It's not easy to stay as equally enthused or motivated so sometimes you have to just step back, take a sec to rethink things then try again.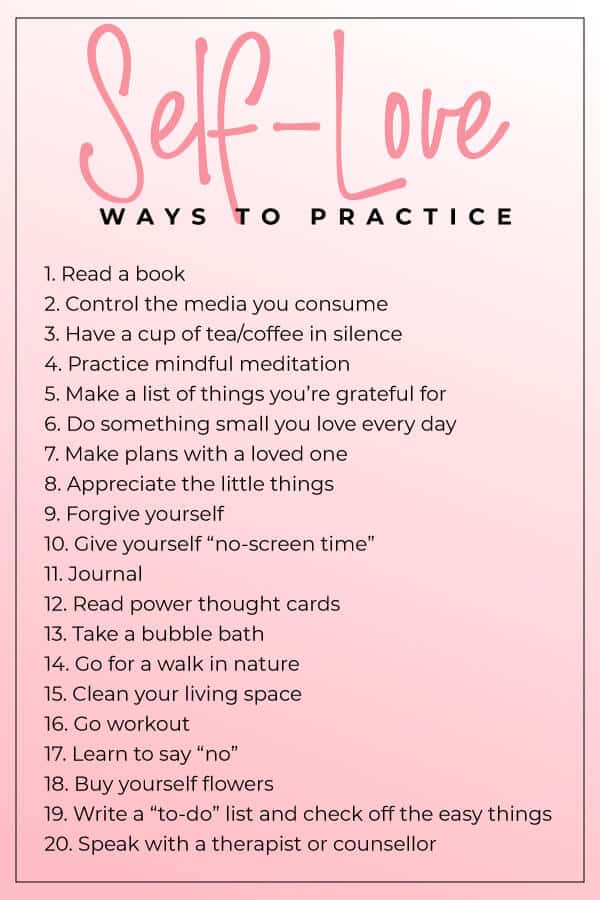 Check Items off Your List One-by-One
Lists can make you more productive, so if you like checking things off one-by-one, take time to start a small list and tick off the items as you go (and free yourself from feeling burnt-out)!
Alyssa D: When I've gotten off track and I need to get my motivation back, I start small. Maybe it's one killer social media post, maybe it's sending an email back to a visitor, maybe it's just opening my laptop! I've found that that one small step eventually snowballs and gets you ready to tackle more tasks.
Alanna H: I stay on track by setting myself daily to-do lists. I also set alarms to tell me what I should be doing right now. You cannot ignore an alarm when it rings for a while! So far, my technique has been a success.
Reflect
Looking back and realizing that you've probably come a lot farther than you think you have is another way to boost yourself up after you've lost motivation.
Julia S: What helps me stay on track after I've lost motivation is the meaning of my name. I was given the spiritual meaning of my name about 7 years ago after going through a mentorship program. Whenever I feel like throwing in the towel or just feel like I'm not making an impact, I always go back to the meaning of my name. Because I have a better understanding of what my name means and how it's directly linked to my purpose it helps me to press forward even when I don't feel like it.
Latisha D: ALWAYS. REMEMBER. WHY. YOU. STARTED.
Simone: If you're in a down, it's ok, this is how it goes sometimes. Just keep doing what you know works and feels right. Stop thinking that you are not good enough and what you have to say doesn't matter, because it does! Give yourself a pep talk and know you aren't alone in this struggle.
Kaylene C: It is hard to stay on track sometimes (who am I kidding, most of the time) and when I have lost motivation I take a moment to go through all my ideas and plans which usually makes me excited and brings my motivation back. It also helps to get organized and lay out a plan.
Erica M: When I'm feeling down on my lack of productivity with my blog, I try to take a step back and remember where I was just a year ago. Since then, I've had a beautiful new site relaunched and have met so many new bloggers. I look to them for inspiration-not competition- when I need a boost.
Seek Inspiration
Inspiration can come in many different forms. Maybe it comes from reading content from your favorite blogger, browsing through Pinterest or from simply tidying up your workspace. The ladies all credit inspiration to helping them stay motivated!
Josie S: Blogging is not my full-time job, so, unfortunately, it can get put on the back burner occasionally. When I start to feel unmotivated, it's usually because I'm having trouble coming up with blog topics or having writer's block.
When the writer's block comes… that's when I tend to lose my mojo. Once I start to feel my ideas become scarce, my favorite thing to do is draw motivation and inspiration from my favorite bloggers. I'll check out Bloglovin, Pinterest and even Instagram. What's popular right now, what are people writing about and how can I bring a fresh new angle?
Jessie B: I write about an activity called geocaching and the adventures this hobby takes me and my family on. There are tens of thousands of active geocachers in the world, but only a fraction of them are on social media. That means my topics, posts, and photos need to be really captivating to gain any sort of traction. This can be frustrating and occasionally be defeating. When my motivation is dwindling, I find that browsing the main geocache listing site, geocaching.com, and browsing social media and forums gets my brain going again. I am reminded what it is that I love about geocaching, and why I started geocaching as well as why I started my blog in the first place.
Ally S: If I lost my motivation I mostly wait until it comes back because the results of an unmotivated work are never as good as if you worked on it with a lot of passion. But if I want to be motivated again I go searching inspirations on Instagram and other blogs. The great work of other bloggers and influencers almost always gets me motivated again to continue producing great content.
Chelsea A: I clean my office. If the space I am in is clean and orderly I am inspired and motivated to get back in my game!
Losing motivation isn't a bad thing and is totally normal, so when you start to feel blogger burn out creeping in, try some of the points above!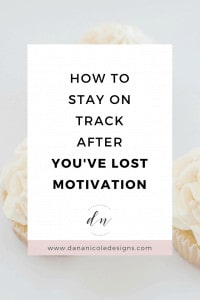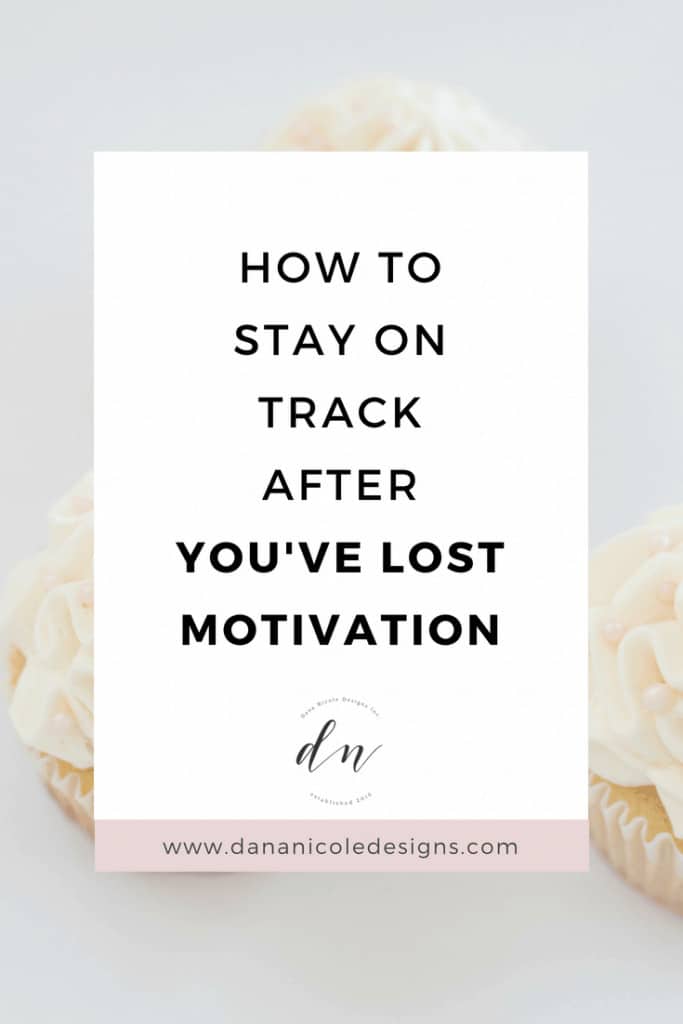 ---
This article may include affiliate links. As an Amazon Associate I earn from qualifying purchases.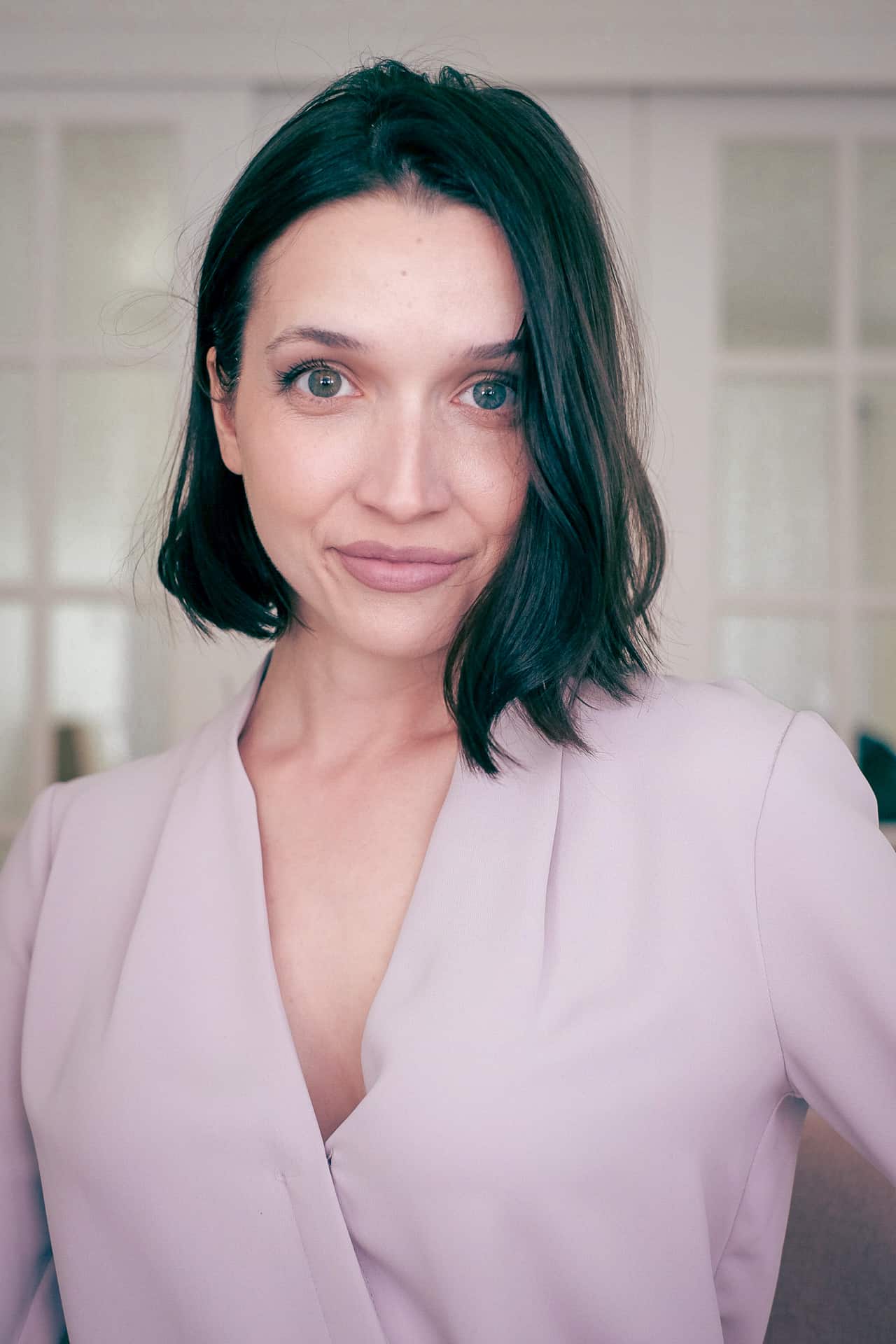 Dana Nicole is an award-winning freelance writer for MarTech/SaaS who was rated one of the best SaaS writers by Software World. She specializes in writing engaging content that ranks high in search engines and has been featured in publications like Semrush, ConvertKit, and Hotjar.
Dana holds a Bachelor's degree in Business Administration and has over 15 years of experience working alongside national brands in their marketing departments.
When Dana's not working, you can find her dancing en pointe, cooking up new recipes, and exploring the great outdoors with her two big dogs.