Last Updated on
Your email list is arguably one of the most important pieces of your business. Unlike social media followers, you actually own your email list. You don't, however, own Pinterest or Facebook or any of the followers you gain from social media platforms. If those platforms decide to one day shut down or disable your account, you will loose that connection you have with those people.
But an email list is forever, my friends. And that is why so many online marketers will tell you that you need to start working on growing one from day one.
But growing an email list can be challenging. One of the best ways to grow your list is to offer some type of freebie or content upgrade for your readers to opt-in to receive.
However, trying to come up with freebie ideas for your email list can be exhausting, especially if you are trying to blog multiple times a week and would like some kind of upgrade with most of your blog posts.
What Is Interact?
Disclosure: I received a pro membership to Interact to try out and review on my blog. however, all opinions are my own and as usual, I would never talk about a product that I didn't love.
So when Interact approached me and asked if I wanted to give their lead generation quizzes a try, I knew it was going to be a game changer for me!
Who here can get lost in those Buzzfeed style quizzes, where you find out what your perfect man is like based off of your ice-cream choices? I'm guilty of it, and I'm guessing you've taken a few quizzes yourself.
Interact allows you to create those interactive Buzzfeed style quizzes on any topic you'd like, in order to serve as your "freebie" and lead collection method. Interactive quizzes have taken the internet by storm. You can literally take a quiz on just about anything, so including a lead capture system at the end of each quiz is the perfect way to introduce something fun and relevant into your blog.
Let's go more in depth about Interact and how it works.
Creating A Quiz With Interact
The ease of Interact is what sold me. First of all, when I logged into my dashboard I was greeted with a whole bunch of pre-made quizzes that I could use and adapt to my little heart's desire.
Aside from having a library of quizzes, you can also make your own quiz. The ones that were pre-designed were ready to go with stock free imagery and copy that I was free to use.
I had recently written an e-book on DIY branding, so for my lead generation quiz, I wanted to try and find a quiz on branding. If I couldn't find one that I liked, I would make one myself.
As I began looking through the quizzes, I couldn't believe how many of them suited my website. There are seriously multiple quizzes for every niche! This just made my content-upgrade a whole lot easier.
In case you are wondering, there are quizzes that are already made and ready to go for the following niches:
To sum it all up, there are a lot of different quizzes to choose from.
Branding Your Quiz
Getting someone to give you their email can be a hard thing to do. People don't like spam and are very wary to enter their emails in nowadays.
So I knew in order to have a successful quiz, I was going to have to make sure I could brand it so my audience knew that the emails would be getting added onto my own list and not someone else's.
Interact allows you to change the colors to your color palette and add your logo in, so your quiz is on brand and fits seamlessly onto your website!
Connecting Your Quiz To Your Lead Collection Software
Interact is able to connect to just about any lead collection software there is. The integration is simple, easy and instant, and makes growing your email list with quizzes a breeze.
Quiz Analytics
Interact also provides you with in depth analytics for your quizzes. If you enjoy geeking out on analytics like I do, you will love this feature.
Being able to see your analytics will help you determine whether your quiz needs any changes made.
Easy To Add To Your Website
Adding your quiz to your website or blog posts is a piece of cake. There are several methods as to how you can include your quiz, including the use of a shortcode through their WordPress plugin, through a direct URL, social sharing, or by embedding it onto your site.
You do not need to have any coding knowledge to add the quizzes to your blog posts.
Call To Actions
Interact can act as a sales funnel as well as a lead collection platform because at the end of the results for each quiz, you have the ability to add a call-to-action button.
So instead of being just a lead collection quiz, it can also double as a quiz funnel. This is exciting stuff for those of you who are looking to add an interactive method into your sales funnels.
Using the call-to-action button to then send the user to a sales page is a great way to showcase a specific product you have based upon the user's results.
Final Thoughts On Interact
I have loved implementing quizzes into my content upgrade and lead collection strategy. I'd highly recommend getting a membership for Interact. (Please note this is an affiliate link meaning I make a small commission if you decide to purchase through it). Interact has a free option for those of you who want to test out the platform and create free lead quizzes.
Interactive quizzes are a great way to differentiate yourself from your typical content upgrades and offer something truly unique to your audience.
---
This article may include affiliate links. As an Amazon Associate I earn from qualifying purchases.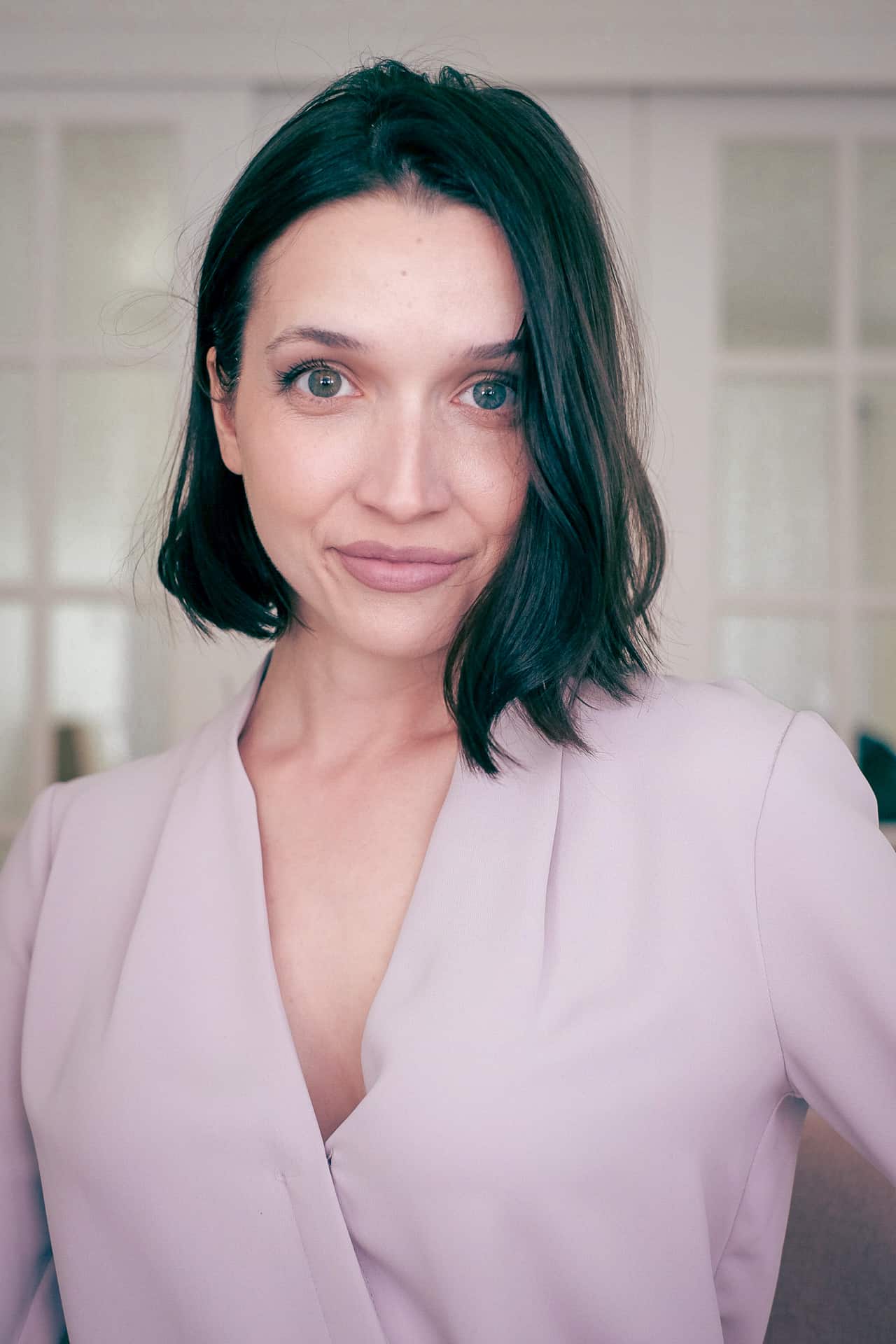 Dana Nicole is an award-winning freelance writer for MarTech/SaaS who was rated one of the best SaaS writers by Software World. She specializes in writing engaging content that ranks high in search engines and has been featured in publications like Semrush, ConvertKit, and Hotjar.
Dana holds a Bachelor's degree in Business Administration and has over 15 years of experience working alongside national brands in their marketing departments.
When Dana's not working, you can find her dancing en pointe, cooking up new recipes, and exploring the great outdoors with her two big dogs.