Last Updated on
I am thrilled to be introducing you today to Holly Singer with Milk Jar Candle Co! I was introduced to Holly's clean-burning candles (aka Milk Jars) last year when a friend gifted me one of her candles. I love candles, but there was something extra special about candles by Milk Jar.
First, the scents of these candles are amazing. Right now I'm burning "woodland" which is a mix of eucalyptus, rosemary and cedarwood, and it is such a gorgeous scent! Secondly, the wood wick gives the flame an elegant feel. And on-top of it all, Milk Jar supports special needs programs.
Hi Holly! It's so nice to have you hear! To start, can you tell everyone a little bit about Milk Jar?
Well, I am 28 years old, originally from Victoria, BC but now reside in Calgary, AB. I have a Kinesiology degree and my professional background over the last number of years has been providing play and sport therapy for special needs populations, mainly children and teens.
Milk Jar is a candle company I started just a little over a year ago after making soy candles personally for several years as a hobby, and to have clean burning candles in my home at all times!
Milk jar offers hand poured soy candles with natural wood wicks and signature scents all created by myself over my years of making. In addition to our regular line of candles scented with fragrance oils, we also offer a small line of candles scented with natural, plant-based essential oils to encompass clean burning to it's fullest potential.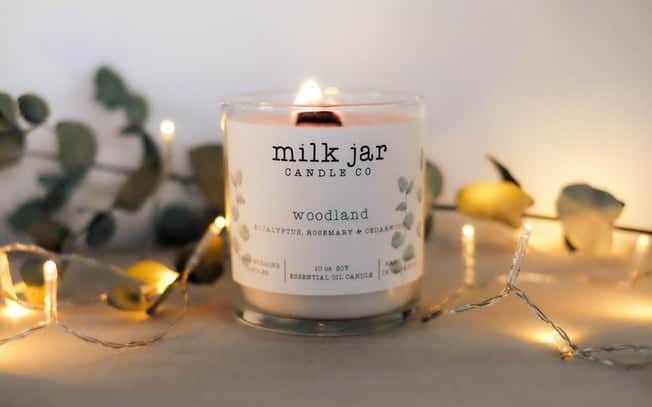 I love how your hobby turned into a full-on business for you! What exactly made you take that leap of faith and turn Milk Jar into something more than just a hobby?
What encouraged me to turn my hobby into a business was having this desire to give back and connect with youth with special needs again.
The year before starting Milk Jar I felt very disconnected to my passion and purpose, as I was no longer working at the foundation I was at, and really unsure where I was headed professionally.
That is when I decided to create a company of selling candles and to use it as a vehicle to give back to a community that holds a special place in my heart. $1 from the sale of every milk jar is donated to a special needs program for youth in Calgary.
I think that's so wonderful how you've been able to give so much back to the community through Milk Jar. When you first started Milk Jar, what was your biggest struggle?
Just having no idea about business and entrepreneurship.. the basics! About insurance, bookkeeping, incorporating etc etc. But you learn as you go and as you need to get it done.
And what would you say the best part about being an entrepreneur is?
Your day is determined by you all the time! I enjoy the flexible schedule so much, I love sleeping in, working out in the morning, grocery shopping during the week, and love working into the evenings or on weekends to make up for the mornings I chose not to work.
Also in my line of work, I love the relationships I have made with so many amazing creators and makers in Calgary. I feel like I have made 100 new friends this last year, with like minded people that are doing their craft and for the most part being their most authentic self.
Being true to who they are and what makes them happy, while going through all the ups and downs of starting a business just like myself.
I agree with all of the above. I love being able to create a schedule that works around my productivity! What last piece of advice would you offer to entrepreneurs who are just starting out?
Focus on progress, not perfection. You will be too hard on yourself if the focus is on perfection, which will lead you to resent the path you have chosen which is supposed to bring you joy. Perfection will come from progress.
---
Thank you so much to Holly Singer with Milk Jar Candle Co for taking the time to speak with me about her clean burning soy candles!
---
This article may include affiliate links. As an Amazon Associate I earn from qualifying purchases.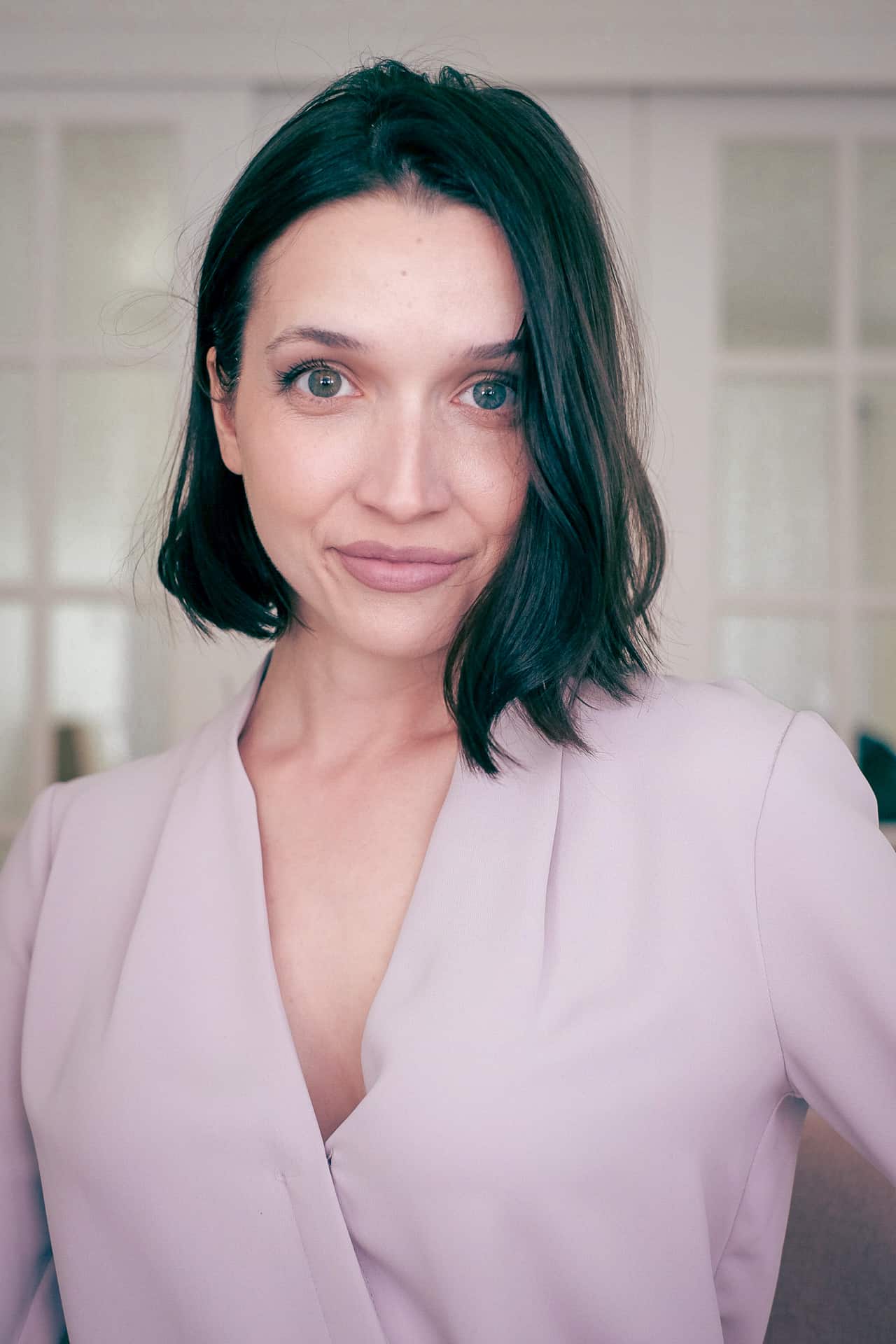 Dana Nicole is an award-winning freelance writer for MarTech/SaaS who was rated one of the best SaaS writers by Software World. She specializes in writing engaging content that ranks high in search engines and has been featured in publications like Semrush, ConvertKit, and Hotjar.
Dana holds a Bachelor's degree in Business Administration and has over 15 years of experience working alongside national brands in their marketing departments.
When Dana's not working, you can find her dancing en pointe, cooking up new recipes, and exploring the great outdoors with her two big dogs.