Last Updated on
Keyword research is an SEO technique to determine which phrases you should be targeting in order to rank on the first page of Google and other search engines. In order to rank high, websites must use keywords that identify with what they are offering. Using good and relevant keywords will allow websites to rank higher up in search engines (a.k.a increase the chance that you'll get more organic traffic from Google).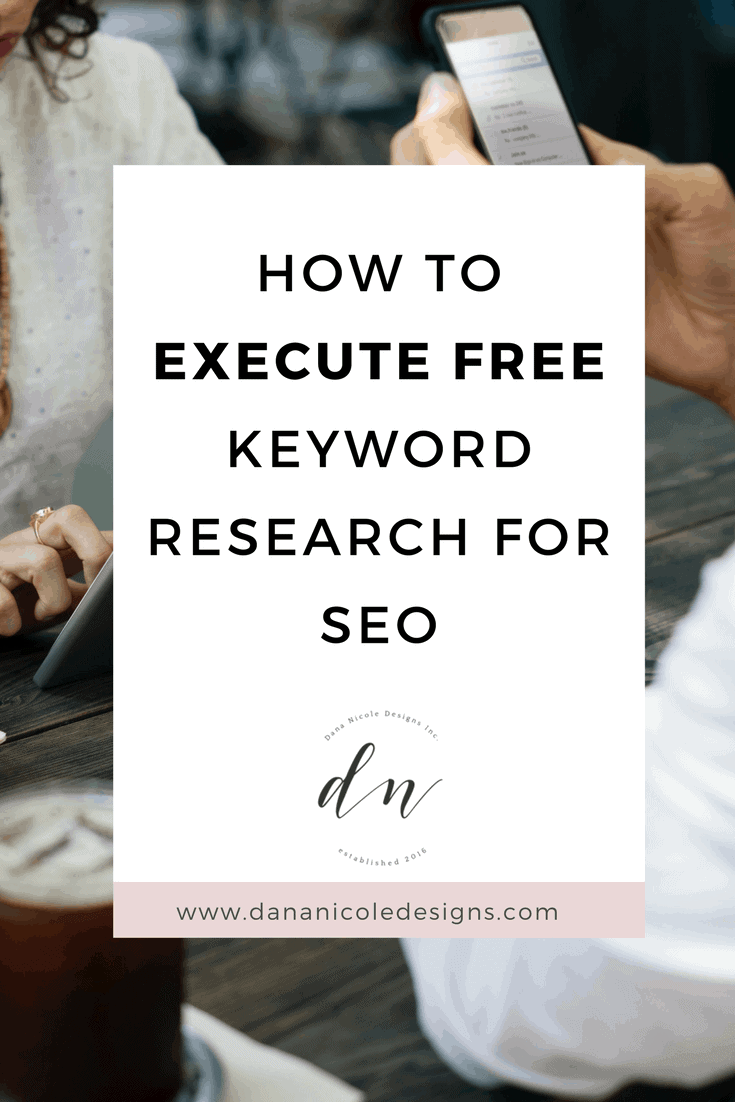 How to execute keyword research is actually quite simple (once you get the hang of it) and know what free tools to use!
Conducting keyword research before you begin to write your blog posts will help you make sure you are landing on the top pages of Google and other search engines. Once you get the hang of it, you can even use keyword research to make money off your blog!
How to execute keyword research?
Executing keyword research isn't a linear process. You can hop back and forth multiple times and don't need to use the tools in order that I am suggesting. I often find myself jumping back and forth many times before I feel I've researched my keywords enough to create content around them!
The first step to keyword research is understanding who you are. Keyword research is not rocket science, and although it can feel like a total maze at times it's actually quite simple!
There are tons free and paid tools available to make it easier, but first you must understand your business and what your customer is looking for.
In my free e-course on branding, I discuss the importance of knowing your customer.
Using the correct keywords for your business is the key to becoming more relevant. If you were to choose keywords that are too competitive or don't represent who you are, you may still see an increase in traffic, but that traffic will not translate into increased sales.
Hence, you want to really understand your customers and what they are searching for so that your content is able to reflect their needs. You want to make sure your keyword(s) is aimed at your proper target market.
For instance if we used the keyword "shoes", that gives us a very broad spectrum. Thus we have to brainstorm to come up with words less competitive than "shoes". We could narrow the competitiveness by using words such as winter boots, ladies high heels, or children running shoes. One tool that helps us view the competitiveness of our keyword selections is Google Adwords.
Using Google Adwords For Your Research
So now that we have brainstormed and have a list of keywords for our website there are several tools to help you choose the most beneficial keyword. I'm only going to be touching on free SEO tools today.
Now, Google Adwords technically isn't "free" but with a simple work around we can use it for free.
With Google Adwords you must create an account and you must create an advertisement to get access. This advertisement can cost as little as $0.01 and you can cancel it right after you launch it. As long as you cancel your ad quick enough, you won't get charged anything.
Next, head into the Keyword Planner portion of Google adwords by clicking "Tools" in the top bar and selecting "Keyword Planner" in the drop down menu.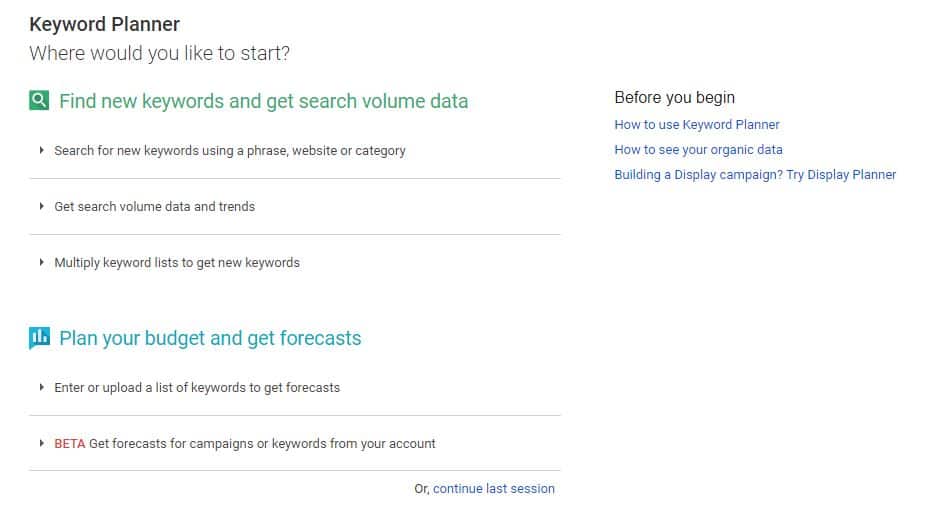 Your Keyword Planner will look like the above. Head into "get search volume data trends" and enter your possible keyword(s) in. Let's stick with our example of shoes. At this point, it's ok to be broad because we will be narrowing it down in the next couple of steps.
By entering your keyword into Google Adwords Keyword Planner you can gain an idea of how many times that keyword gets searched per month. When we were to input "shoes" we are shown that there are 1M to 10M searches per month for the word "shoes".

Ignore every other column in the Keyword Planner as they pertain to ads only. Right now, we are just looking at the average monthly searches to get an idea of what we are going after.
If we were to get more specific and enter "shoes in canada" the search is lowered to 10k to 100k per month. This data isn't the greatest, but it gives you a rough ballpark of how much traffic each keyword brings in.
Keep the Keyword Planner open on your computer as we will be coming back to it, but start off by doing a high-level overview of the traffic various keywords will bring in for you.
If you are a smaller website, I'd recommend using keywords that are in the 10-10k search range.
Using Ubersuggest For Keyword Research
If you are having trouble brainstorming keywords for yourself you can access Ubersuggest. Type in the keyword or keywords you have came up with yourself and the website will come up with multiple additional options for you.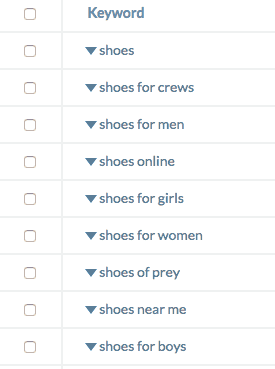 Scan through to see what keywords will be most beneficial to you. Keep in mind that you want to find a niche keyword that your competitors haven't used to give you a leg up on your competition.
When coming up with keywords, take a look at your competitors' websites and see what they do. Try to dig deeper into the keywords they are using or aren't using.
Ubersuggest can also help you generate long-tail keywords and is one of my favourite free tools to help get me started.
Turning Keywords Into Long Tail Keywords
Now that you've found some keywords, it's time to make the magic happen. You now know that keywords are 1-3 words. But now we aim to create long tail keywords that are usually 4 or 5 words.
Long tail keywords are aimed more at targeting a specific customer. For example, a potential customer might enter "where to buy winter boots".
This customer is specifically looking to buy winter boots. If you can optimize your website to appear higher in search engines, the chances of turning traffic into sales increases.
If you get stuck trying to think of long-tail keywords that are suitable towards your target market there is a tool that may help.
Answer the Public
Answer the Public gives you plenty of examples of long tail keywords. It will give you the who, what, when, where and more to get you on the right track in choosing what you should be focusing on.
Simply enter your keyword into the search bar and multiple options will appear.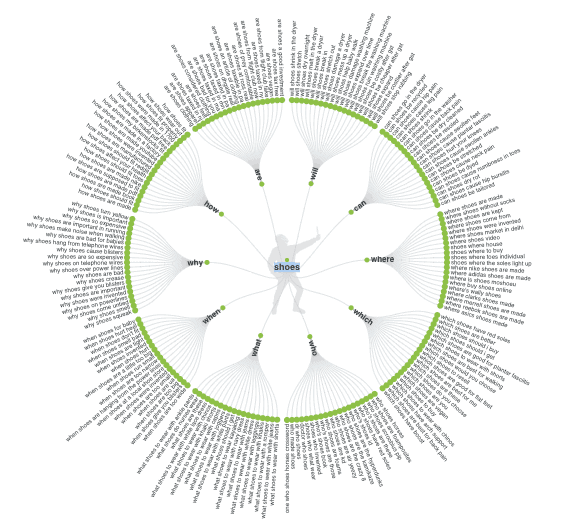 Here, you will be able to view many different possible long-tail combinations for your keyword!
Have Patience When Executing Keyword Research
If you've written a blog post and are expecting it to shoot to the first page of Google, you may want to know that this likely won't happen. SEO can take several months before you start seeing any real progress.
But your work will eventually pay off once you start receiving traffic from those keywords.
---
What is your favourite free tool to use for keyword research? Let me know in the comments below!
---
This article may include affiliate links. As an Amazon Associate I earn from qualifying purchases.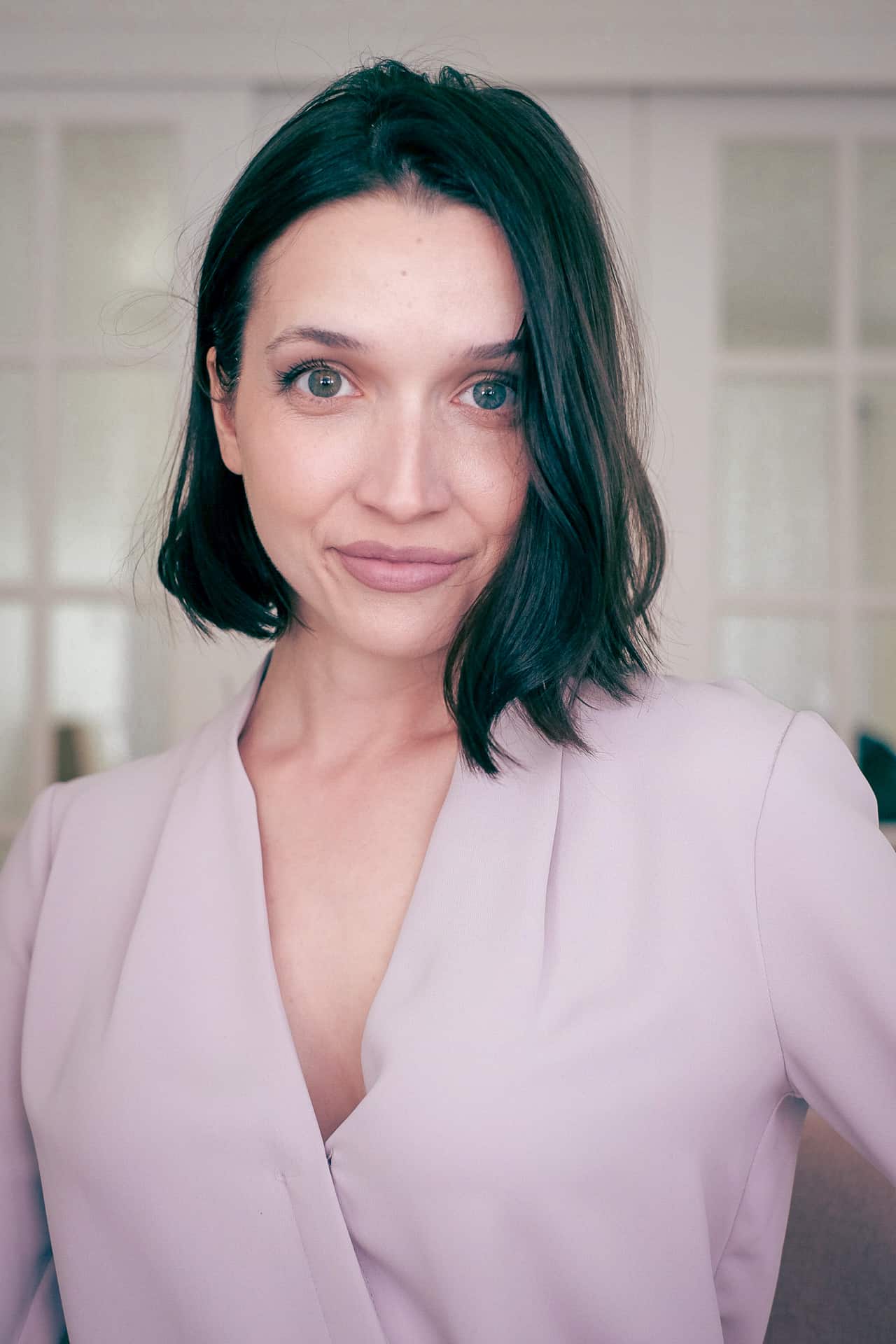 Dana Nicole is an award-winning freelance writer for MarTech/SaaS who was rated one of the best SaaS writers by Software World. She specializes in writing engaging content that ranks high in search engines and has been featured in publications like Semrush, ConvertKit, and Hotjar.
Dana holds a Bachelor's degree in Business Administration and has over 15 years of experience working alongside national brands in their marketing departments.
When Dana's not working, you can find her dancing en pointe, cooking up new recipes, and exploring the great outdoors with her two big dogs.