Last Updated on
Buying gifts for entrepreneurs doesn't need to be difficult. Whether it's Christmas, Valentines, a birthday or some other special occasion, you will be sure to find a gift for your entrepreneur loved-one in this list!
As a business owner, I know just how special it is to receive a gift related to your business. Not only does it show that your friends and family take an interest in what you do, but it also shows that they want to help you succeed.
Here are 55 gifts for entrepreneurs (that your loved-ones will thank you for)!
Books For Entrepreneurs
Entrepreneurs love to read. In fact, most CEO's read a book a week. So if you aren't sure what type of gift to get your entrepreneur friend, a book is always a safe bet. Here are some of the top business books that make great gifts for entrepreneurs.
The Startup Playbook: Is your entrepreneur friend just getting started? This book offers secrets to some of the fastest growing start ups.
Big Magic: For the creative entrepreneur in your life.
How To Make Money Blogging: For those who want to earn money through their website/blog.
Blogging For Dummies: For those who have been talking about starting up a blog.
Unshakable: A motivating book to help your entrepreneurial friend find their way to financial freedom.
The Third Wave: Trends for the tech industry.
Work Party: How to Create and Cultivate the Career of Your Dreams: A great book for someone who needs some motivation and is just thinking of starting their business, or is in the beginning stages!
Magazine Subscriptions For Entrepreneurs
A monthly magazine subscription is like the gift that keeps on giving each month! There are lots of different magazine subscriptions to choose from, but here are some that are geared towards entrepreneurs.
Forbes: This magazine covers a range in topics from finance, investing, marketing and business-lifestyle.
WIRED: Perfect for tech-savvy entrepreneurs who want to stay on top of IT trends and technology.
Entrepreneur: Focusing on small business, business management and entrepreneurship.
Technology Gifts For Entrepreneurs
If your entrepreneurial-loved one is into tech, there are many great options!
Blue Snowball Microphone: For crystal clear audio for all those Skype meetings or for recording webinars and podcasts. A good microphone is always a great gift for entrepreneurs! This is the microphone I use and I cannot say enough good things about it.
Logitech Webcam: Built-in computer webcams can be fuzzy sometimes. Your entrepreneur loved-one will be thrilled to receive this highly-rated webcam to conduct their video conference calls and record videos!
Ergonomic Laptop Mouse: If your entrepreneur friend/family is on the computer a lot, consider getting them an ergonomic mouse so that they don't strain their wrist.
Kensington Duo Gel Mouse Pad: Looking at this mouse pad just makes me feel like my aches from using my mouse all day would be gone with that amazing wrist support!
Bluetooth Speaker: Does your entrepreneur friend love music? Get them this portable Bluetooth speaker so they can listen to their favorites jams throughout the day
Tile: Is your entrepreneur friend juggling so much that they are becoming forgetful? This gift will help them keep track of all of their belongings.
Bose Quiet Comfort Headphones: Perfect for those who like to listen to music when they work or do a lot of online meetings through Skype! These noise-canceling headphones will block out any extra sound (because we all know that working from home can sometimes be anything but quiet).
Wacom Tablet: If you know a creative entrepreneur or aspiring designer, this tablet will allow them to take their designs to a whole new level.
Anker PowerCore Charging Bank: A charging bank is handy gift for every entrepreneur, especially those who are always on the road and don't have access to an outlet.
AGS Mini Charging Bank: A bit less powerful than the one listed above but priced lower and would make the perfect stocking stuffer!
Health Gifts For Entrepreneurs
Heating Pad: Online entrepreneurs are hunched over their computers most of the day, resulting in sore shoulders and necks. Gift your the entrepreneur you know this heating pad so help them get rid of those muscles.
Massage Gift Certificate: Many entrepreneurs don't have the cushy benefits that bigger corporations have, meaning they aren't able to write off trips to the chiropractor or massage therapy clinic.
Protein Supplement: Is your entrepreneur friend always on the go? This protein supplement is a quick and easy meal replacement to keep them going during their schedules!
Stress Release Ball: Help ease the stress with this stress release ball that also helps strengthen joints and muscles.
Massage Mat: If your entrepreneur friend doesn't like going to the spa for massages, help them ease their muscle pain with this massage mat.
Green Supplement: Is your friend getting enough greens? Let your friend stay healthy with this green veggie superfood.
Business Software Gifts For Entrepreneurs
Lightroom & Photoshop: Know of someone who is getting into photography or needs a little creative outlet in their lives? At $9.99 per month, the Lightoom and Photoshop bundle makes a great present for any creative entrepreneur in your life!
Tailwind: Tailwind is a great tool to help with social media marketing through Pinterest! They also have a free forever account.
Siteground: If you know someone who is going to be starting up a new business or get a brand new website, off to help them out with their hosting for a year! A year's plan with Siteground (on the introductory plan) is $6.99 per month. Make sure you speak your friend first before purchasing their hosting for them as they may already have a provider. Dropbox: If the business owner in your life deals with a lot of files (such as a photographer) they'd love having access to some extra storage and Dropbox is the way to go!
Canva: For those of your friends who need a little help designing graphic elements, a membership to Canva would be perfect! The easy interface allows them to create stunning graphics on their own.
ConvertKit: If the entrepreneur in your life manages a website, they may appreciate being upgraded to a premium lead collection software such as ConvertKit. You will want to check with them on this before purchasing them a membership, however, as they may already have one.
Interact: Interact is a lead-collection software. If your entrepreneur friend/family member has an online business, chances are they are big into collecting leads. This software helps them do that through fun quizzes!
Trello: Trello is a great way to stay organized. Perfect for the entrepreneur who has tons of projects on the go.
Office Supplies For Entrepreneurs
I love nothing more than some nice stationery and office supplies to help keep me organized and your loved-one might feel the same way! Here are some great office supply gift ideas for entrepreneurs.
Kate Spade Gold Notebook: Everyone loves some gorgeous stationery!
Stylish Pen Holders: Compliment the gold notebook with these gold pen holders.
Diamond Pens: You'll need some stylish pens for that stylish pen holder!
Gold Stapler: If you'd like, you can turn the above items into a big gift basket and include this gold stapler. Pick up a few pens, pencils and staples and you'd have a very nice basket to gift your loved one!
Flower Paper Weight: A gorgeous and unique paperweight that beats the coffee mug your loved one is probably currently using!
Storage Cube: Help keep your entrepreneur loved-one organized with this stylish storage unit.
Home Gifts For Entrepreneurs
Adjustable Laptop Table (aka a Standing Desk): Sitting at a desk all day can be hard on your body. This affordable solution solves that problem by turning your desk into a standing desk.
Fuji Film X-T10: Although not a cheap camera, this mirrorless camera is easy to use for beginners but also has lots of features for those who want to learn and grow. This is the camera I use and don't ever plan on upgrading as I love it so much! It's perfect for taking product photos and showcasing my work. It also hooks up to your phone so I can take headshots myself.
Camera Tripod: Having a tripod has been a game changer for me. I can film and take photos without having to ask anyone for help which has made content-creation for my business a breeze.
Coffee Mug: For the entrepreneur that enjoys a nice cup of coffee or tea to help them through their day.
Michael Scott Poster: Is your friend a fan of the TV show "The Office" like I am?! This could be the perfect gift for them!
Luxury Pillow: Make sure your entrepreneur friend is getting enough quality sleep. This luxury pillow will maximize comfort while sleeping.
Soy Candles: Sometimes your entrepreneur friend will have to work late into the night, and what better way to help them feel cozy and relaxed while they work than with a deliciously scented candle?
Wine Glass: Does your loved one end the day with a nice glass of wine? Update their wine glass with this selection.
General Business Gifts For Entrepreneurs
Etsy Gift Card: Etsy is full of items your business-pal will find useful!
Creative Market Gift Card: A place full of digital products that your creative entrepreneur friends will love!
Business Courses: Entrepreneurs need to be constantly learning in order to grow and adapt their business in such a rapidly changing market. Coursera offers many courses in various disciplines!
Lynda Membership: Lynda is another place to take courses and learn new skills. Memberships start at $25/month for a basic membership.
Gym Membership: Plenty of options in terms of activity. Could grab them a yoga class, spin class, boxing class etc.
Movie Pass: Sometimes we just need to unplug and watch a good movie! Get a movie pass for your friend and don't forget about the popcorn!
Social Media Scheduler Membership: One thing entrepreneurs want more of is time. Help your loved-one free up some more time in their life by getting them an annual membership to some of the best social media schedulers:
---
I hope this gift guide will be helpful in finding the perfect gift for the entrepreneur in your life! Let me know in the comments below if there's anything you think should be added onto this list!
---
This article may include affiliate links. As an Amazon Associate I earn from qualifying purchases.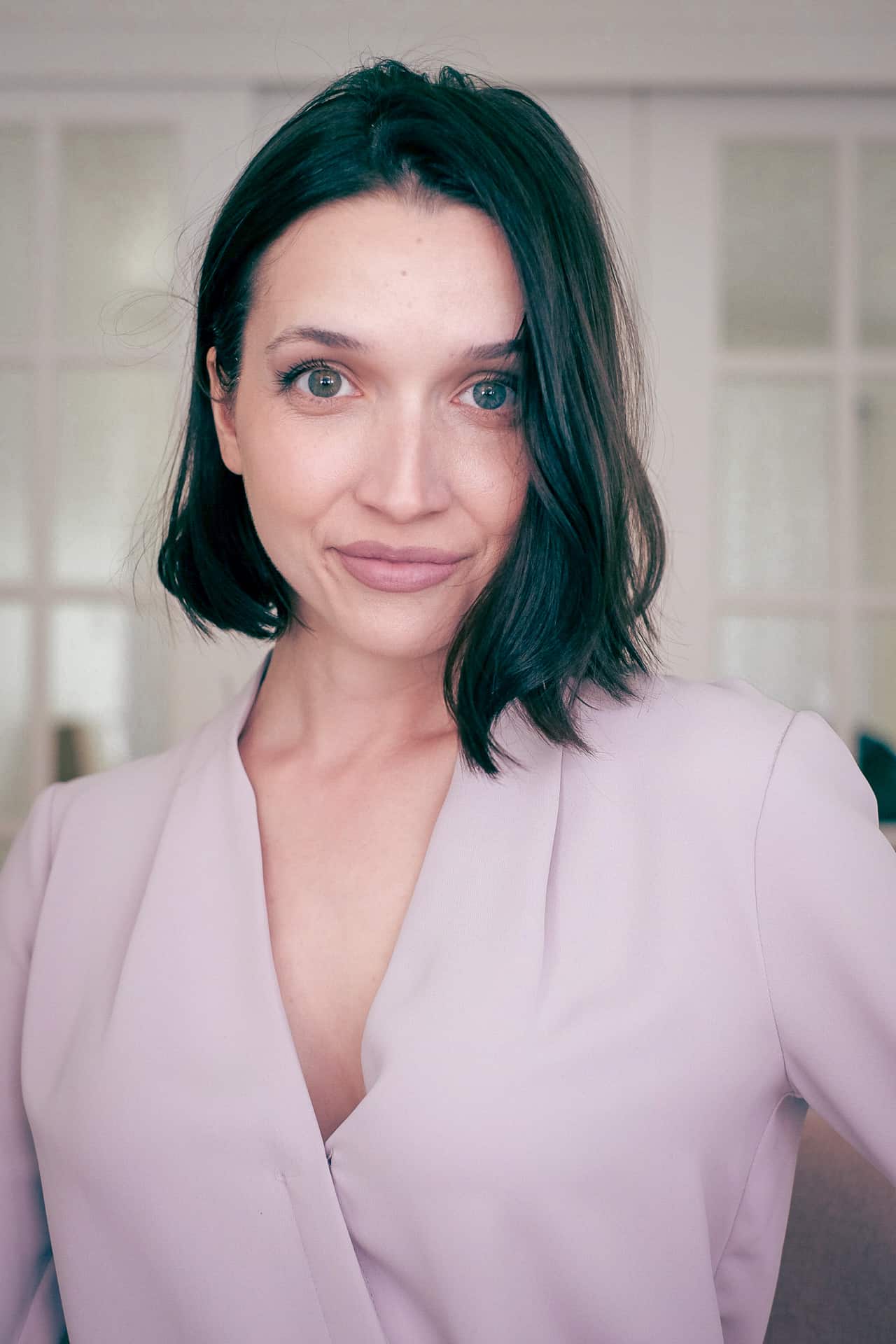 Dana Nicole is an award-winning freelance writer for MarTech/SaaS who was rated one of the best SaaS writers by Software World. She specializes in writing engaging content that ranks high in search engines and has been featured in publications like Semrush, ConvertKit, and Hotjar.
Dana holds a Bachelor's degree in Business Administration and has over 15 years of experience working alongside national brands in their marketing departments.
When Dana's not working, you can find her dancing en pointe, cooking up new recipes, and exploring the great outdoors with her two big dogs.