Last Updated on
A few weeks ago we found ourselves with three free days. We wanted to take advantage of the time off but knew we would have to travel somewhere close to Denmark and wouldn't be able to fly as we would be taking our dog with us.
National Geographic Traveler magazine just announced their Best of the World list. It highlights 21 places to visit in 2017 and Hamburg, Germany made the list. So if you find yourself wanting to take a visit to Hamburg you aren't alone.
After hearing great things about Hamburg, we decided that a road trip down into Germany would be the best way to spend our time off. 72 hours in Hamburg isn't a lot of time but if you plan properly you can still see a lot!
Hamburg is a city full of beautiful architecture, fashion and of course beer and wurst. Hamburg, a city rich in beauty is also rich in history and it's hard to believe that this alluring city was once devastated by bombings during World War II in 1943.
When we mapped out all the places we wanted to see, we found they were all very central which allowed us to explore by foot. Walking is one of my favorite ways to see a city because you can stop wherever you'd like to and aren't running on the schedule of a bus or a train.
Rathaus
The Rathaus is simply the city hall building. Located in the Altstadt quarter and the city center, this building is really hard to miss (and you don't want to miss it either!). The original Rathaus was destroyed during a fire in 1842 and had to be rebuilt. Rebuilding took nearly 44 years and was completed in 1897.
Make sure you take a peak inside the Rathaus. There is a beautiful courtyard and fountain through the main entrance.
Mönckebergstraße Shopping
Denmark is a bit more expensive than what we are used to, so when we went to Germany I made sure we did a little bit of shopping! We went up and down Mönckebergstraße and over to some of the other streets where we found roughly a kilometer of shops. The shopping ranged from typical chain stores you'd find in your mall to higher-end luxury brands.
Binnenalster Lake
Binnenalster lake is the smaller of the two man-made lakes in Hamburg. Restaurants are sprinkled around the outer edge with outdoor patios that are full even on a colder day. We spent our first evening in Hamburg at a restaurant called "ALEX". The food wasn't spectacular, but we sat on an outdoor patio lit by dim candles while we people watched from our spot around the lake. Germany is very dog-friendly which meant that our Old English Sheepdog mix was able to join us while we enjoyed dinner.
After some dinner (and people watching) we grabbed some gelato from a stand nearby where we got a chance to sit a little closer to the water and enjoy the fountain and lights off in the distance.
Take A Stroll In Alsterpark
If you are looking for a peaceful place to enjoy some quiet time take a stroll in Alsterpark. Divided in two sections, one meadowy and full of lush trees and the other carved out by paths and architecture, Alsterpark is a relaxing oasis of sorts.
Planten un Blomen
Planten un Blomen, translating into 'plants and flowers' is another serene place to visit when in Hamburg. We visited Hamburg during the fall, so Planten un Blomen was extra spectacular. The colors of fall were a feast for your eyes – deep reds, burning oranges and golden yellow just to name a few.
I spent several minutes taking photos of everything I could – wanting to make sure I somehow captured all the dazzling colors.
The Warehouse District (Speicherstadt)
The Warehouse District in Hamburg is the oldest Warehouse District in the world. It is also a UNESCO World Heritage Site. We spent a bit of time wandering around the area and taking some photos. From the Central Train Station it took us roughly half an hour to walk there.
_____________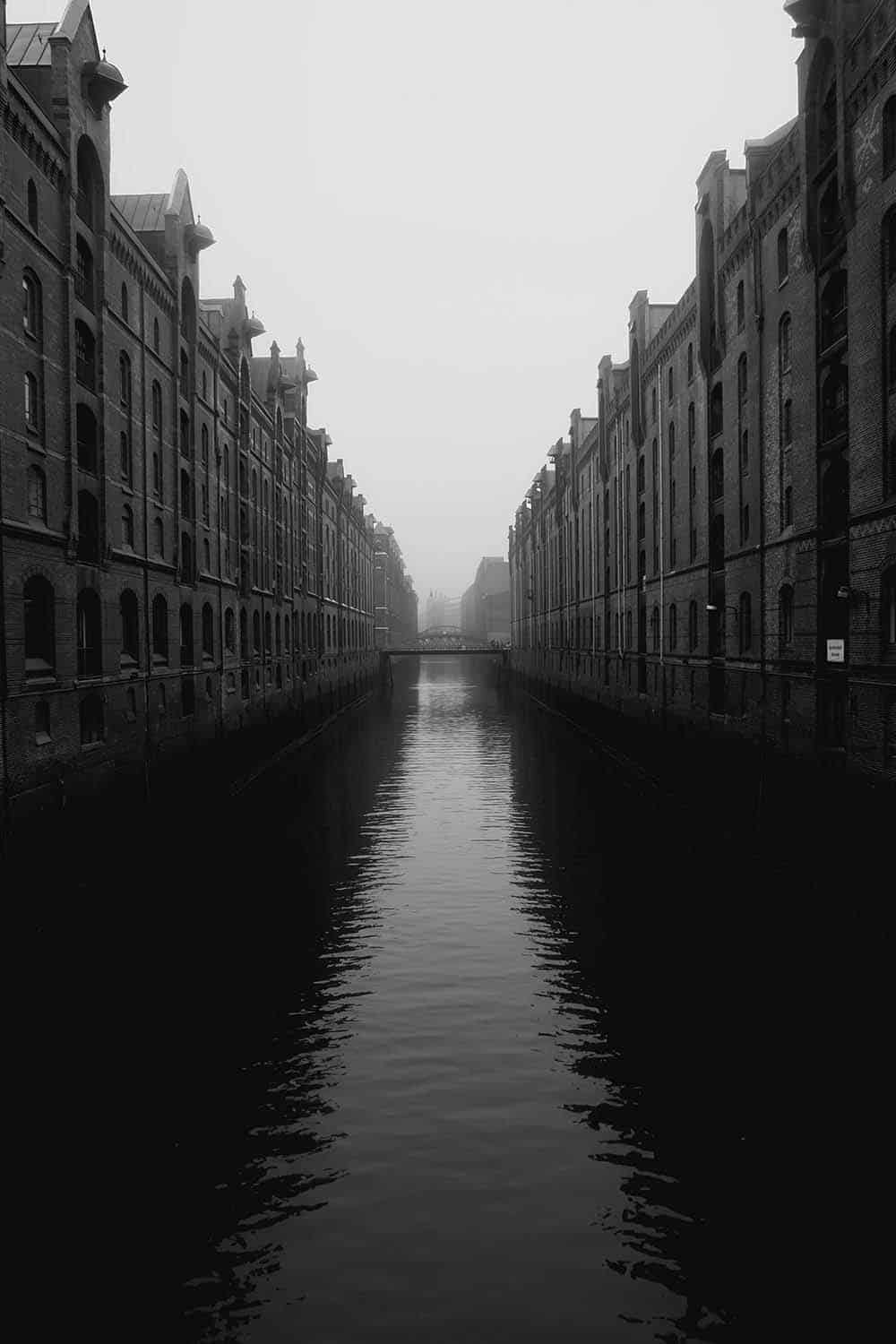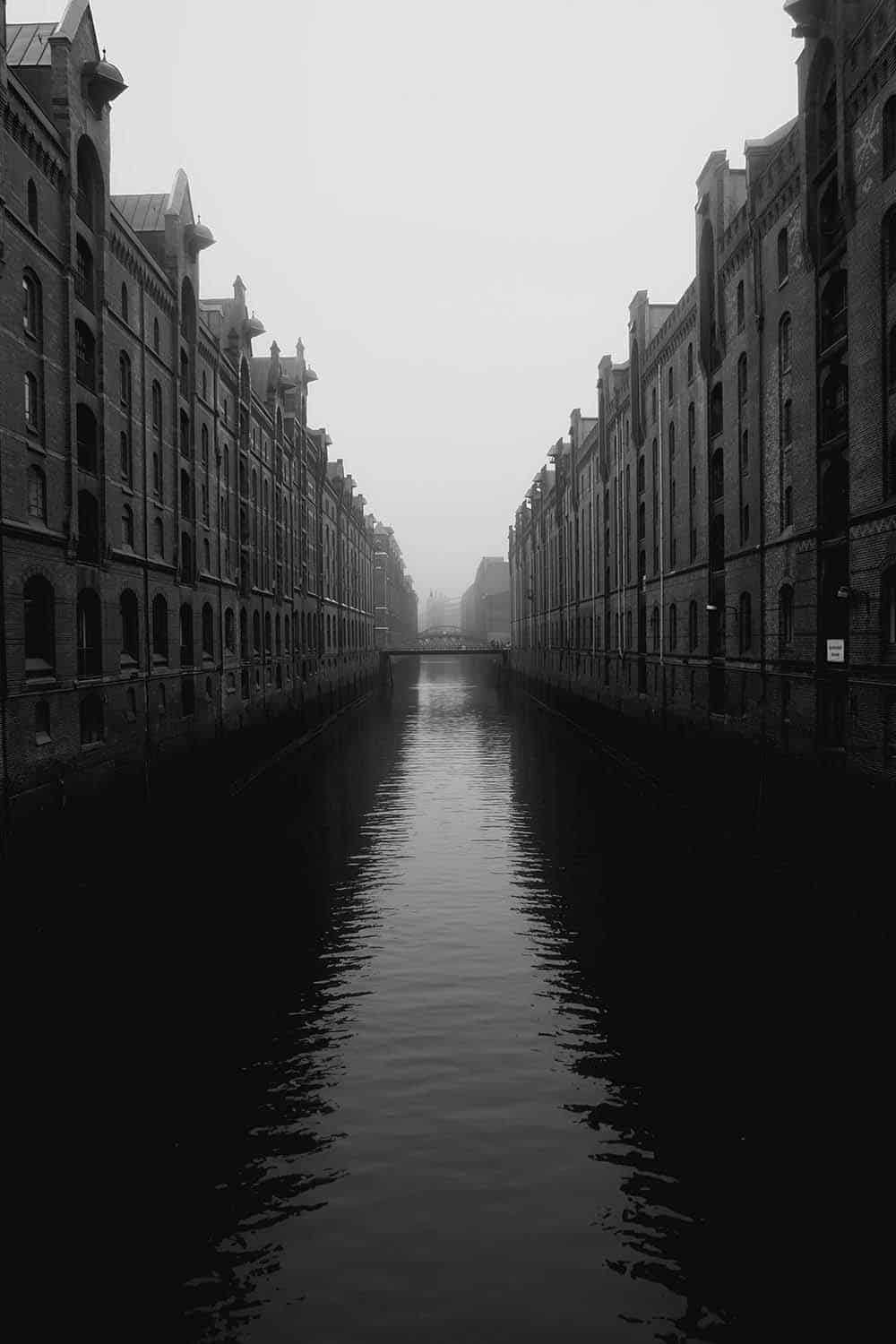 Neumünster Outlet
Just outside of Hamburg sits the municipality of Neumünster which holds a charming outdoor designer outlet mall. The day we visited it was unfortunately pouring rain, however, we were allowed to bring our dog into all the stores with us, which meant that nobody was outside waiting in the rain while the other person shopped.
We were greeted by Nike, Armani, Ralph Lauren, Calvin Klein and the likes. The mall was adorable and had nice fountains and a very cool ceiling of umbrellas (which was great because we didn't bring ours, so we got some protection from the rain down this aisle).
Although we didn't get to see everything we wanted to (I really wanted to get to Ahrensburg castle) we still managed to many of the main tourist attractions. Our 72 hours spent in Hamburg was busy but being able to visit the beautiful parks and scenery left us feeling revived.
---
This article may include affiliate links. As an Amazon Associate I earn from qualifying purchases.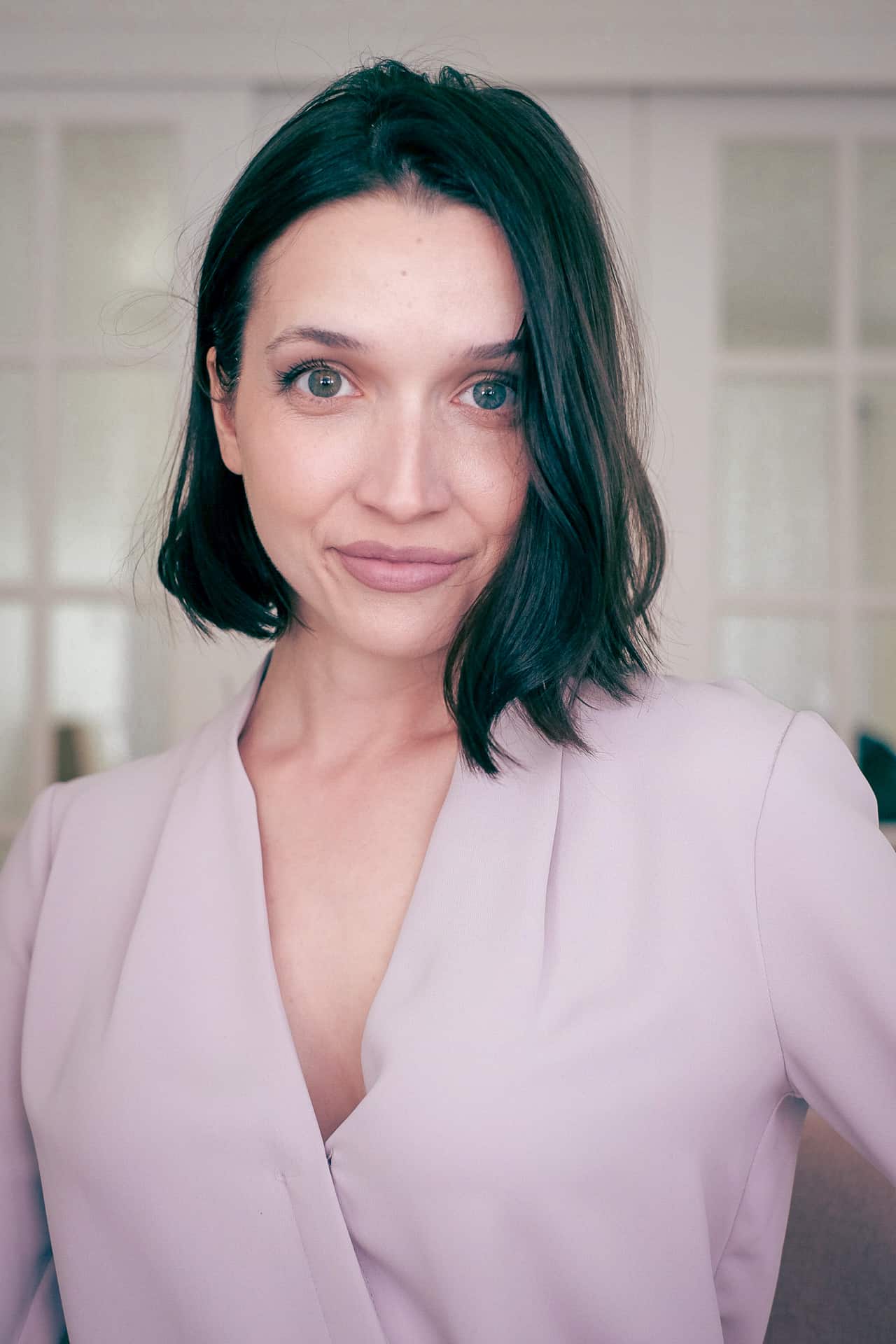 Dana Nicole is an award-winning freelance writer for MarTech/SaaS who was rated one of the best SaaS writers by Software World. She specializes in writing engaging content that ranks high in search engines and has been featured in publications like Semrush, ConvertKit, and Hotjar.
Dana holds a Bachelor's degree in Business Administration and has over 15 years of experience working alongside national brands in their marketing departments.
When Dana's not working, you can find her dancing en pointe, cooking up new recipes, and exploring the great outdoors with her two big dogs.