Thank you for signing up! Your free video training series is whizzing to your e-mail as we speak. 
Compliment your SEO training with my SEO ebook: Savvy in SEO
Want to learn how I took one of my websites from less than 100 daily search visitors to over 1,000 per day in less than a year?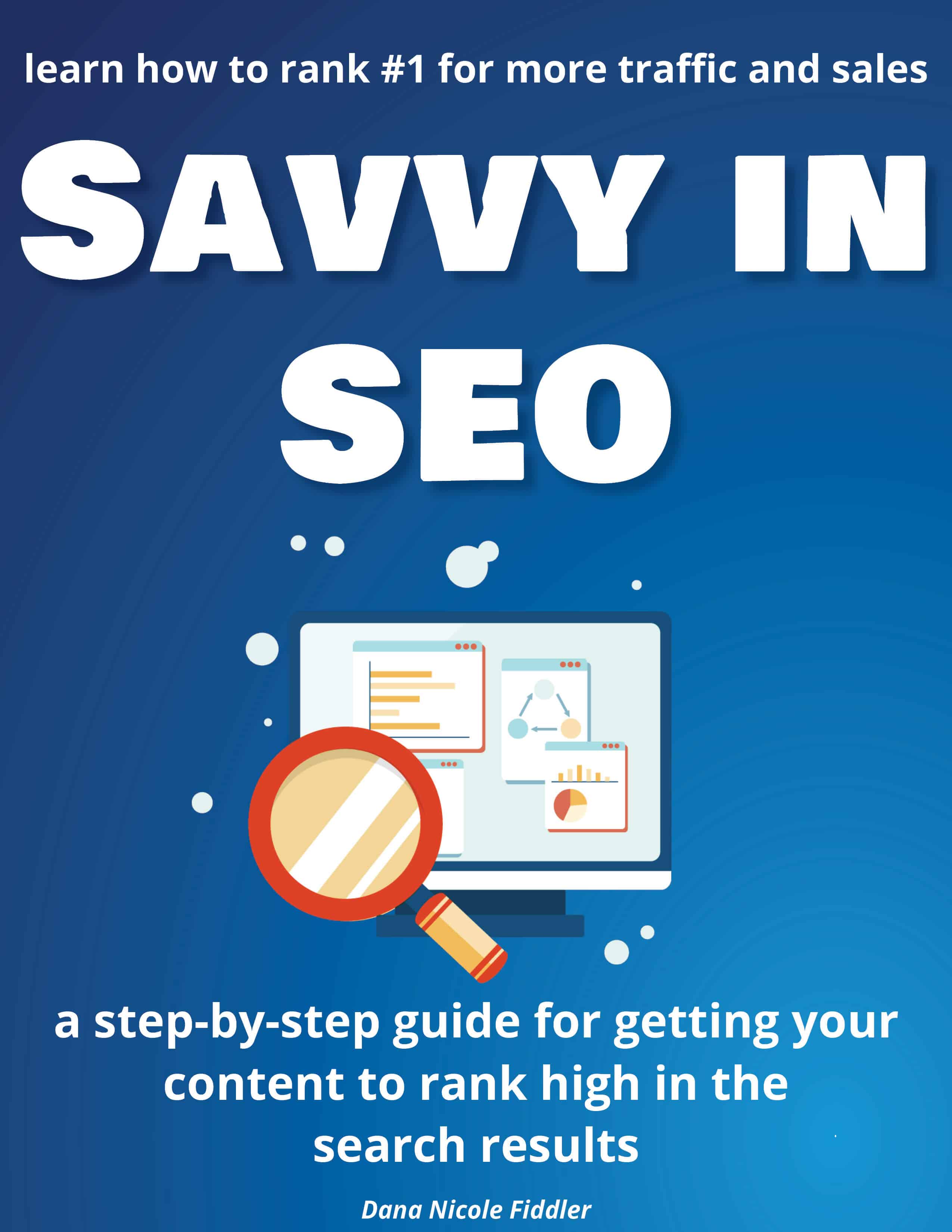 Your audience is Googling the things you offer, you just aren't in the search results...yet!
People are Googling queries to try and find the products you sell, the services you offer, and the blog content you write. The only problem?
You aren't in the search results!
Your dream audience can't find you and you aren't making as many sales, gaining as many email subscribers, or driving as much traffic to your website as you should be.
Enter: Savvy in SEO.
In my ebook, you'll learn everything you need to write content that ranks in the #1 spot on Google!
Content Marketing Done Right
It's crowded online and it feels as if the only way to get seen is to "pay-to-play", but ads get expensive. And my friend, throwing your money to "boost a post" while crossing your fingers isn't the marketing strategy you deserve.
Whether you are a blogger or small business, the truth is, your website should be bringing you extra traffic each month. Those blog posts you've written? They should be growing your email list by hundreds of new subscribers each month, promoting your products and creating a community of passionate fans around your brand.
And want in a secret? You can do all that just by landing higher within the search results.
But I get it. It feels too competitive and you're being told left, right and center that you should "post more", "go live more" and now you're burnt out. Well, what if I told you that learning to master your search engine presence is not only do-able, it's also easy and won't take up any extra time.
Finally, your content is going to be working for you by bringing in sales, leads and brand fans!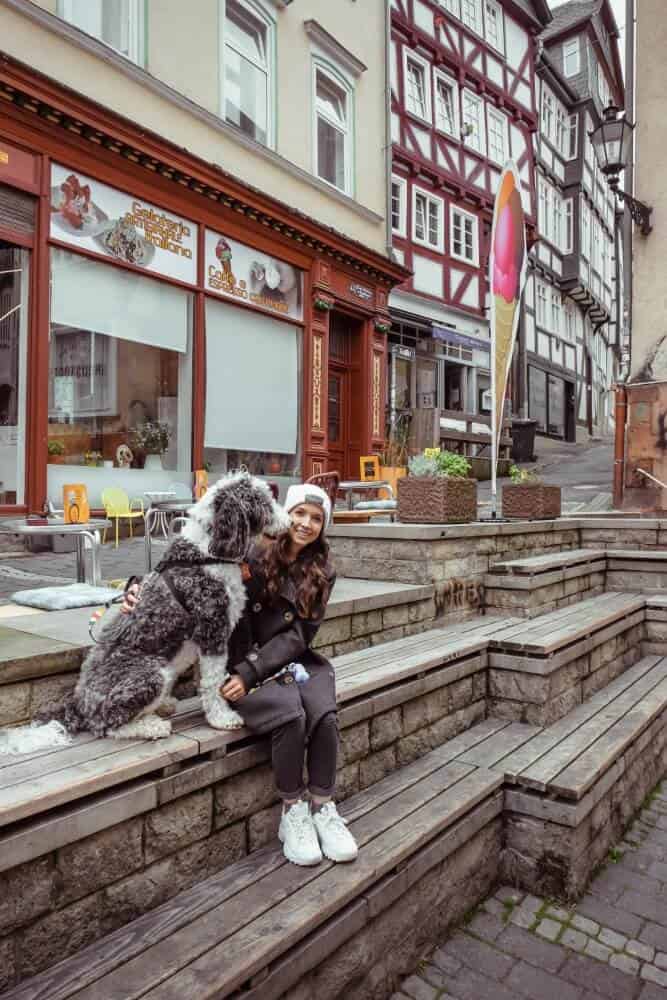 Meet your mentor and newest pal
I'm Dana! A content marketer who always has a cup of tea in one hand, and a pen and paper in the other. I believe that you shouldn't have to spend hours of your day promoting your biz on social media when you can have free traffic pouring in from Google with absolutely no ads.
By optimizing my websites for search, I no longer need to trade time for money. All because my website does the heavy-lifting for me.
I've helped thousands of bloggers and small business owners understand how they can use the power of SEO and online marketing to explode their businesses and it's time you get in on the action.
I want to teach you the exact same strategies I've implemented to draw in over half a million readers from search alone to my sites every year, which results in new clients, email subscribers, and affiliate income all on auto-pilot.
Does this sound like you?
 You're burnt out from trying to get your stuff seen and you're beginning to think that this whole online biz/blog thing just isn't for you
 Your email list is growing at a snail's pace and you just don't know how to find people who actually want to subscribe
 You're tired of only getting traffic to your website if you are online promoting (and you might not even be getting much traffic to begin with)
 You're done with listening to the "gurus" talk about how easy this whole online biz/blogging thing is
If you nodded your head along to any (or all) of the above points, welcome! You are in the right spot!
Imagine being able to...
 attract your dream clients and readers who are lining up to inquire about your services, consume your content and sign up for your email list.
take a couple of days off and see your email list grow, even without you being online 24/7. Because #familytime is more important than being online all the time!
 write content that sells products and services and not worry about sounding icky and "sale-sy" (because you'll be a rockstar at writing blog posts that your audience wants to take action on).