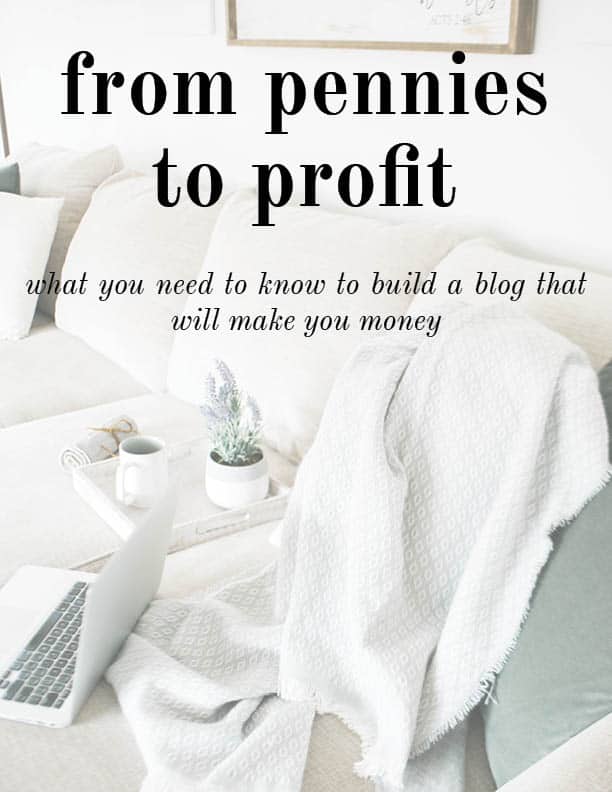 Turn blogging into your dream career!
by learning to make an income off your blog!
I've taken my hottest tips and put them together in an incredibly in-depth ebook to help you learn the exact strategies you can employ to make an income through your blog!
Your Secret Weapon
to growing a profitable blog
Are you tired of seeing big fat zeros each month coming in from your blog? I was too, but I made it my mission to figure out what it took to create a blog that would actually generate me some kind of income. If I'm being honest, I would have been happy if my blog had been earning even $50 a month...but now? My blog earns more than I was making when I worked in a fancy office downtown.
This guide is for you if...
✔You are a hard worker (hey, I already know you are but let's clarify here. This isn't a get-rich-quick blueprint).
✔You like to put in the work and create things from the ground up.
✔You absolutely love creating content for your blog.
Hi! I'm Dana!
I'm a professional content creator who has helped many bloggers and businesses learn how they can harness their blogs to earn them income. This ebook will help you strategize and find ways to earn an income with your blog. From Pennies to Profit is going to teach you everything you need to know about monetizing your blog and making an income from it!
✔the best affiliate networks that as a blogger, you need to join
✔ how to write affiliate content that CONVERTS
✔ ways to make passive income so you don't need to be chained to your computer 24/7 promoting
✔ how to build an email list that wants to buy from you
✔ why a niche is important for your blog but why people get niches wrong
✔ how to develop a brand voice and why missing out on your brand voice will cost you $$
Plus worksheets and examples to walk you through!
Price: $9.00
Are you ready to take your blog from zero to profit?