Learn to rank higher in Google with my free 

SEO for Beginners

workshop!
Last Updated on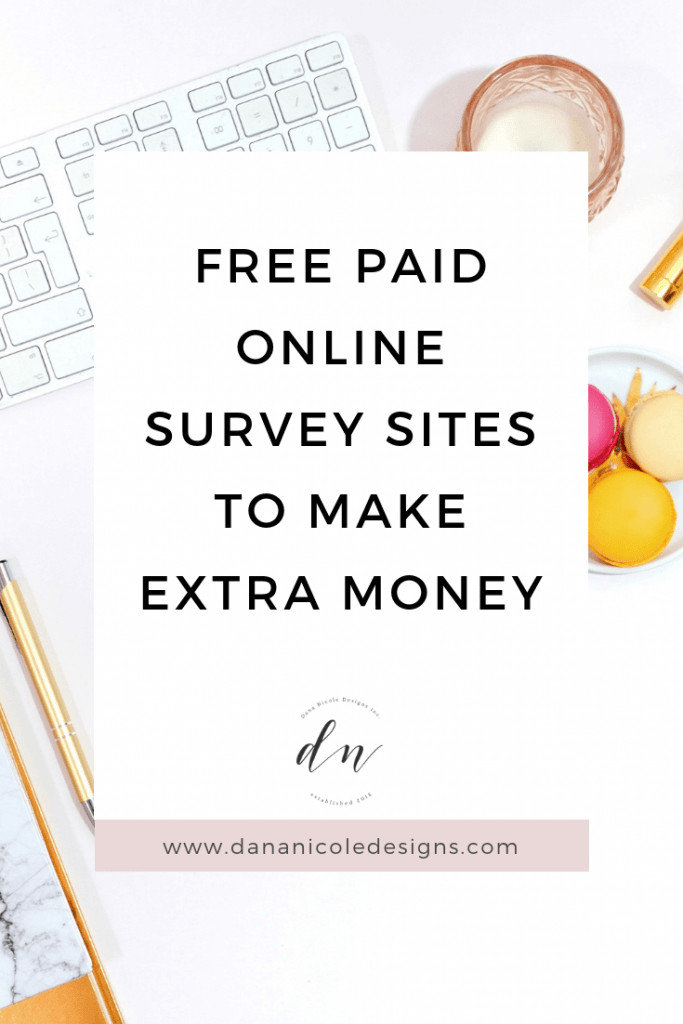 Do you ever find yourself mindlessly scrolling through the internet? I do it all the time! It's a timewaster, that's for sure. So why not turn that time into money through paid surveys?
I know you're probably wondering whether those free paid surveys you find online are legit or scams. I thought the same thing before I actually looked into it a bit deeper.
But if you are wondering how to make extra money from home, surveys can be a good answer.
I'll be honest, you probably shouldn't quit your job to sit and take surveys all day, because you likely won't be able to make a full-time income doing it, as there isn't always surveys available to take, but you will be able to make a little extra!
What Are Free Paid Surveys?
There are two types of survey websites:
Membership paid suverys
Free paid surveys
In option 1, you pay for a membership in order to take surveys. Typically, I don't recommend paying for a membership in order to get paid. That just screams "scam" to me (maybe I'm wrong but I don't want to waste my money on a membership to find out).
In option 2, the sign up is free and you will get paid regardless. There are plenty of great free paid survey sites out there where you don't need to worry about paying for any memberships!
All of the survey sites I'll be recommending to you are free paid surveys, meaning that there is absolutely no risk for you to sign up.
Which Paid Survey Sites Should You Sign Up For?
I recommend signing up for all of the ones listed: Prolific, Survey Junkie, Quick Rewards, Unique Rewards, PanelPlace, American Consumer Opinion, PickFu, and Swag Bucks.
After all, these are free paid surveys meaning it's free and easy to sign up!
Depending on your demographics (i.e. gender, where you live etc) you will have a different amount of surveys available. So if you do want to make some extra cash you can do that by signing up for all of them below and doing all the surveys as they come in.
Also, you won't always have surveys waiting for your taking. Some days on survey site A, I'll have no surveys to take but survey site B will have $10 worth of paid surveys waiting for me.
So it's best to sign up for them all to increase your chances of making extra money.
Best Free Paid Surveys
Tips for Taking Free Paid Surveys
Always be Honest
Being honest is very important when taking paid surveys.
Take Your Time
Some survey sites will stop sending you surveys to take if they can tell you just rushed through your answers and didn't provide accurate answers.
---
In Conclusion
Will you get rich taking online surveys? No! But if you sign up for a few different websites and work on surveys while you are bored or having nothing else to do, you might end up being able to offset some of your monthly expenses which is a win in my book.
Learn to rank higher in Google with my free 

SEO for Beginners

workshop!
---
This article may include affiliate links. As an Amazon Associate I earn from qualifying purchases.